The Ice Castles are once again returning to New Hampshire! New for 2019, the Ice Castles will be located in Woodstock, just a short drive from their previous Lincoln location. The new location is also offering Sleigh Rides!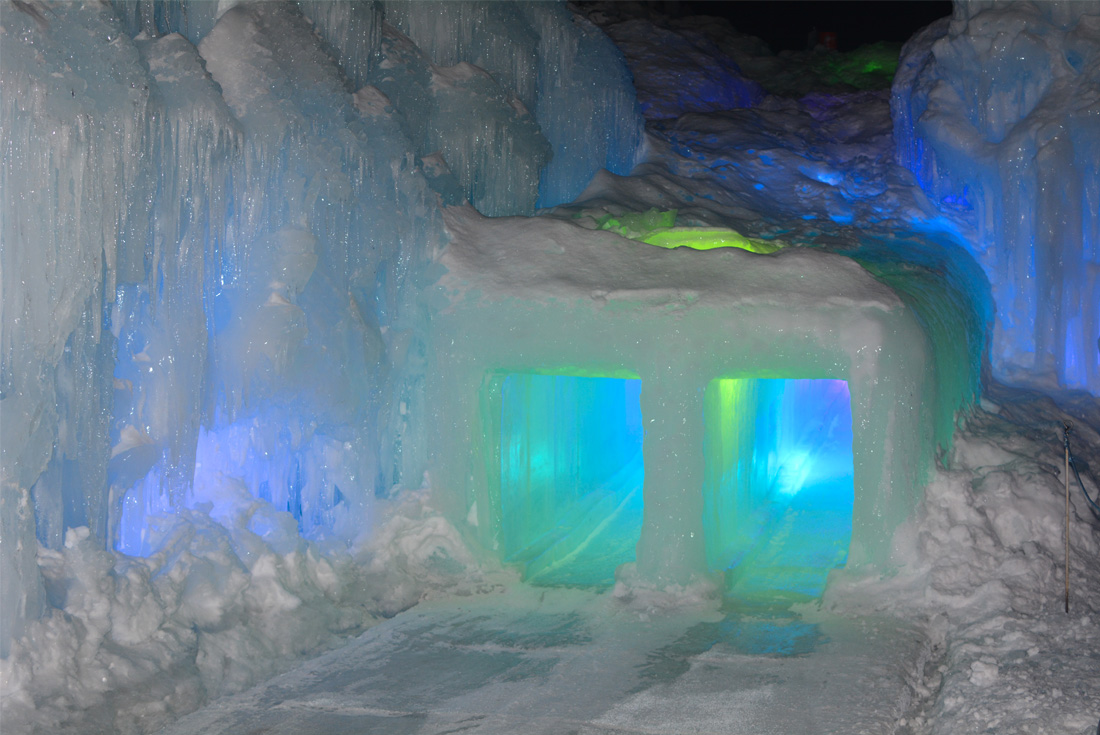 The Ice Castles NH will also not be open on Sunday or Mondays. However, there are a few select Mondays they will be open, 1/21, 2/18, 2/25.
*Note that you can only purchase sleigh ride tickets as an add on when you purchase your Ice Castle Ticket online.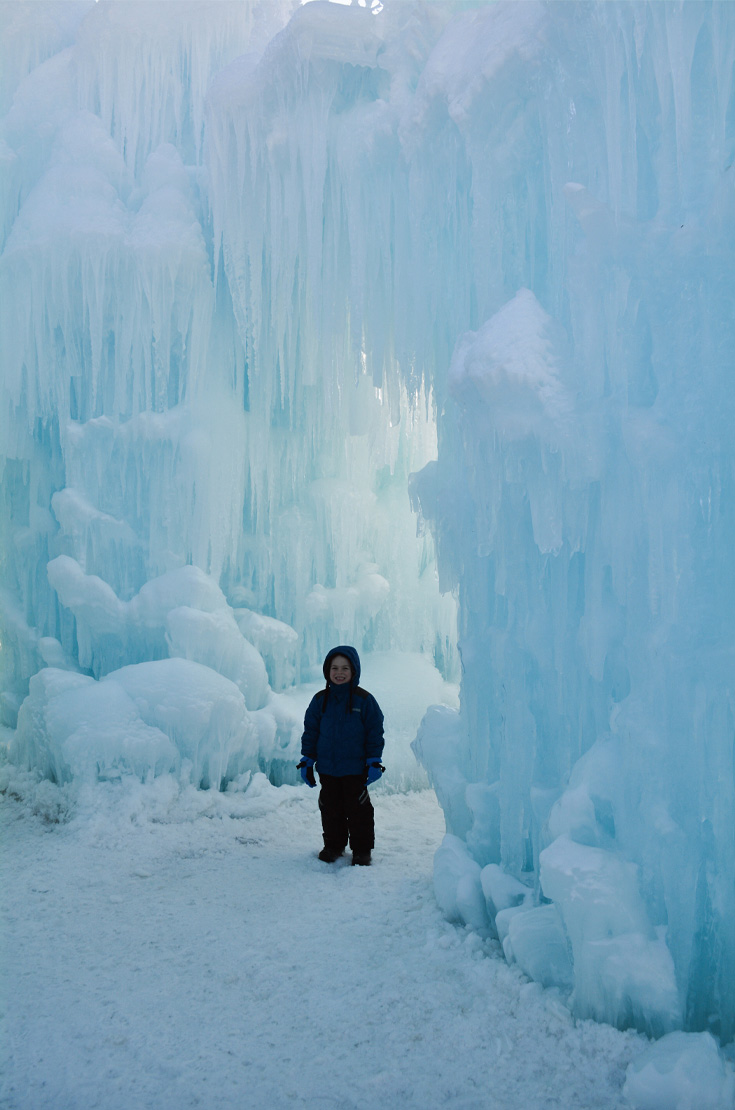 When do the Ice Castles open?
The estimated date is January 15th, the Ice Castles were supposed to open this past weekend, but have been delayed to generator issues.
Ice Castles New Hampshire

Address:

24 Clark Farm Road
North Woodstock, NH 03262
Ice Castle Hours:
Tuesday-Thursday: 4pm-9pm
Friday: 4pm – 10:30pm
Saturday: Noon – 10:30pm
Closed Sunday & Monday
Ice Castle Tickets:
Ticket prices are $10.95 for children (ages 4-11) and $15.95 for adults (12+) for weekday. Weekend ticket prices are $14.95 for children and $18.95 (12+)
* All dates are weather dependent and they may change. Please check the Ice Castle website for updates and more information.
Ice Castle Ticket Coupon:
Save 15% on admission with the coupon code valid through 3/15.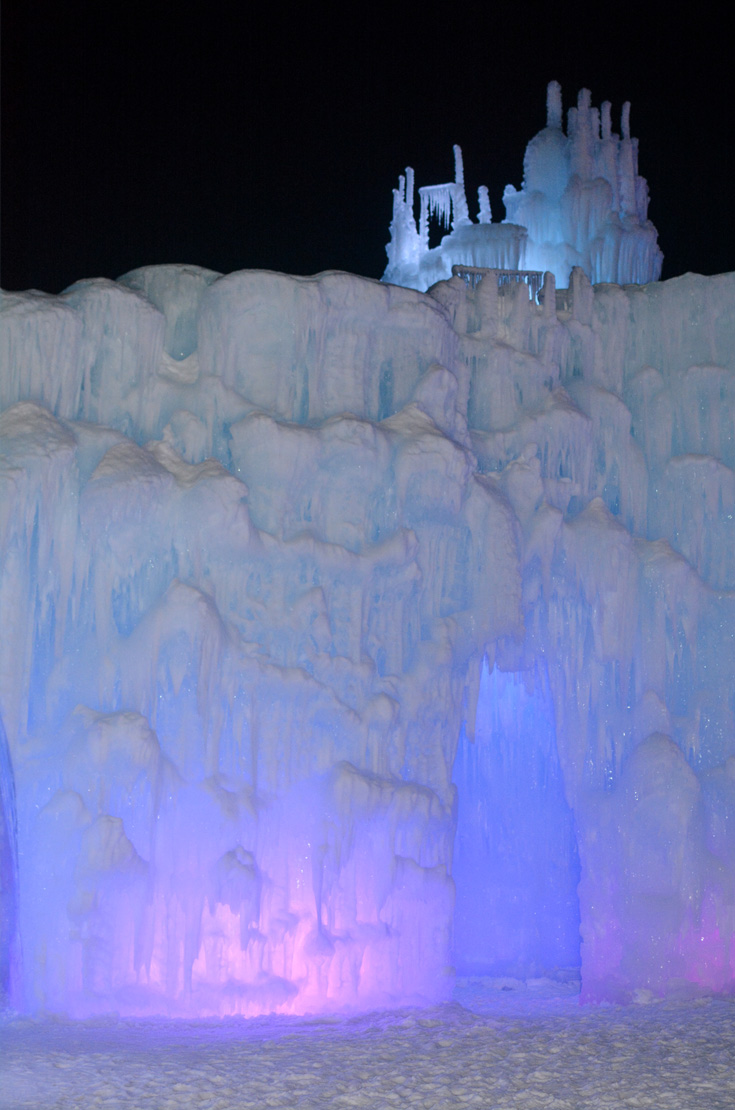 Can I Change Date/Time on Ticket?
Yes, there is a 24 Hour Exchange Policy. Ticket dates and times can by changed as long as exchanges are made at least 24 hours in advance.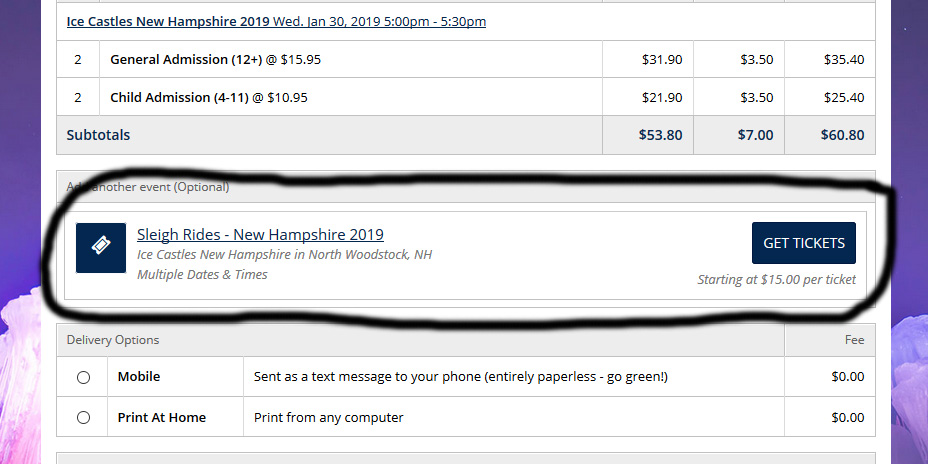 Ice Castle Sleigh Rides:
Sleigh Rides are now available at the North Woodstock location. Enjoy a horse drawn sleigh ride through the trees and along side the Ice Castles. Sleigh Ride Tickets are required for all ages except for 0-3 year olds. The Ice Castle Sleigh Ride tickets are only available as an add-on when you purchase admission to the Ice Castles.