Now that the kids are back in school, I am trying to get myself more organized. I feel like I am constantly cleaning or folding laundry so instead of spending the day mopping, doing laundry, dusting and cleaning each room, I set aside at least 30-45 minutes each morning once the kids get on the bus to complete a certain task, before I start work. While there are still things that I need to clean daily like the counter tops and dishes, breaking up the cleaning tasks over a weekly period has helped me focus on getting projects and work done while the kids are in school.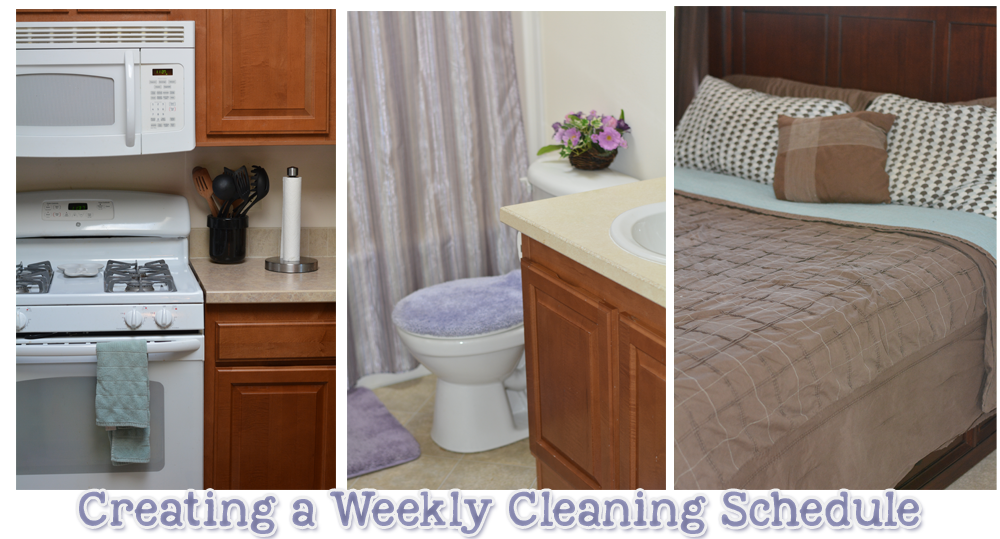 Monday: Kitchen
Sanitize Countertops
Disinfect microwave
Wipe down cabinets & fridge
(Garbage day) Toss old food & take out garbage
Tuesday: Vacuum & Mop
Vacuum each room & mop floors
Wednesday: Bathroom
Clean toilet
Scrub shower & bathtub
Disinfect/wipe down sinks, counters, mirror & fixtures
Thursday: Bedrooms
Dust
Organize closets
Wash sheets & pillowcases
Friday: Office & Living Room
Dust
Organize
Pay any bills that are due
Saturday:
(Day off ) Enjoy the day with family
Sunday: Meal Planning & Laundry
Plan meals for the week
Make grocery list
Go grocery shopping
Prep lunches for the week
Do laundry
How do you stay organized?