Thank-you to DiGiorno and The Motherhood for sponsoring todays post. 
Between work and afterschool activities, our afternoons are jam-packed. With two in hockey our weekends are even busier and filled with practices and games. While I strive to make a home cooked meal at least 5 days a week, there are some nights when I don't have an hour to prep and cook, or simply just want an "easy night". For days like those I often reach for something quick and easy, yet wholesome.
Nestlé has recently launched the Balance Your Plate campaign to show families how they can make nutritious and convenient meals that meet the Dietary Guidelines for Americans. One way is to use pair quality frozen foods with fruits, vegetables, whole grains, low-fat dairy or other fresh ingredients.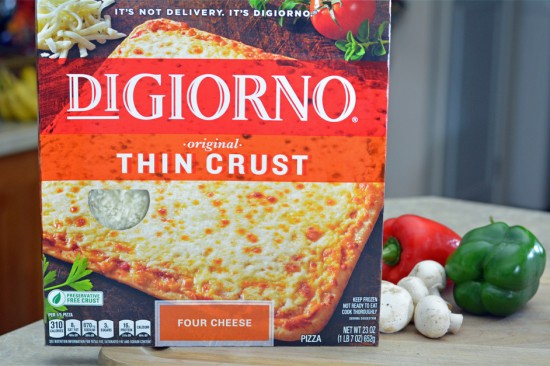 Pizza is a favorite in our house, not just with the kids, but my husband as well. While it's easy to see pizza as a "junk" food, it can easily be part of a balanced healthy meal when served with vegetables and fruit. I often reach for the DiGiorno® pizzeria!™ Thin Margherita, or the Classic Thin Crust- Four Cheese. I cut up a number of fresh vegetables and the kids each take turns adding toppings onto their corner of the pizza.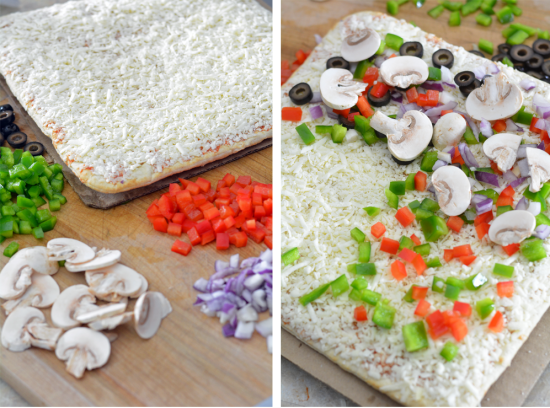 To make a balanced plate, serve a slice of pizza with a side dish. Choose from a salad (Caesar salad is my favorite), additional vegetables, or even a fruit cup. I left the fruit choice up to Trevor tonight, and he chose grapes. One of my biggest challenges is portion control, but I have been getting better and often find myself checking the back of the box and only eating the correct serving size. Filling half of the plate with fruits and vegetables helps to create a balanced plate.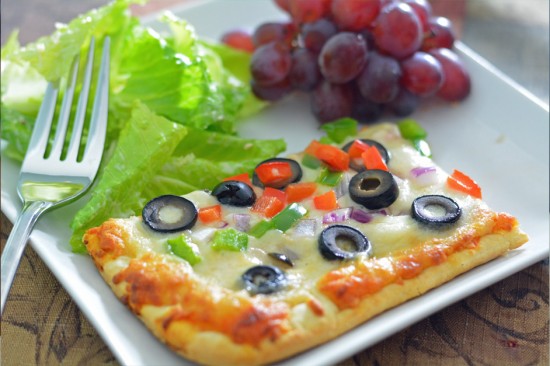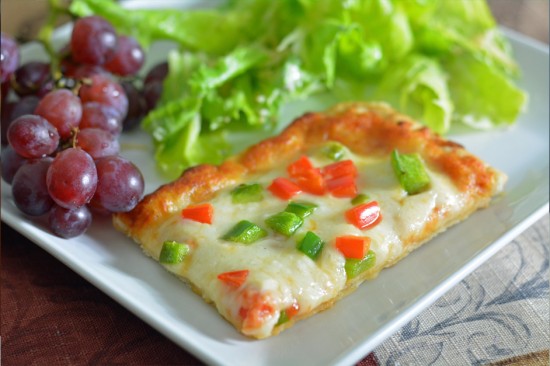 How do you create a balanced meal using frozen pizza?