This is a sponsored conversation written by me on behalf of Lysol®, Finish®, Woolite®, and Air Wick®. The opinions and text are all mine.
It's hard to think that it's spring with the foot of snow we still have outside. This winter has over extended its stay and I'm more than ready for warmer weather and spending time outdoors. This past weekend was beautiful, the sun was shining and the snow was finally starting to melt. I can't wait to be able to start leaving the windows open all day long, hearing the birds chip, and the kids playing outside.
This past weekend I spent some time going through all of the kid's clothes preparing for the spring weather and making a list of what they will be needing, I also tackled their closets and kitchen and did a bit of spring cleaning.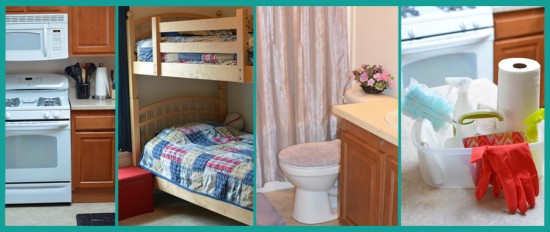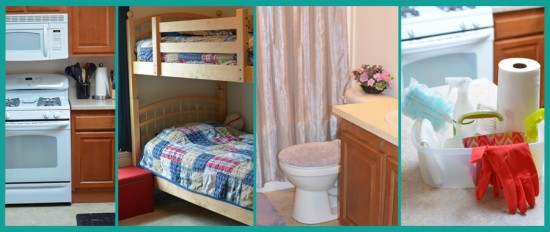 With a house full of boys and dogs, I find myself cleaning almost daily, but with the arrival of spring, I get into a cleaning mode, and give each room a deep cleaning. With a little one I can't tackle the house in a weekend like I usually do, so I have been working on a couple rooms each day. This past week I kicked off my spring cleaning with the older boy's bedrooms and the kitchen.
Kid's Room:
Sort through clothes and make a pile of clothes that they have outgrown. This is a great time to sort things for donation, trash, yard-sale/consignment, or to store in containers for future children.
De-clutter toys: Sort through toys and discard any toys that are broken. Gently used toys can be donated or put aside for a yard sale/consignment or saved for a younger sibling.
Wash all bedding and curtains.
Dust
Bathroom:
Empty medicine cabinet and look at expiration dates.
Organize under sink
Wash all rugs and shower curtains
Scrub shower, toilet and counters
Kitchen:
Fridge: Throw away expired foods and wipe down all the shelves and drawers.
Empty pantry, organize and throw away expired food. Donate food that you do not plan on eating and not expired.
Give the stove a good cleaning, that means the inside also.
Clean the dishwasher using the Finish Machine Cleaner. Make sure there is no larger pieces of food or objects that have come loose inside and are collecting at the bottom, wipe down the outside and all buttons. Also, refill the Finish Rinse Aid to have spotless glassware.
Organize cabinets
Clean microwave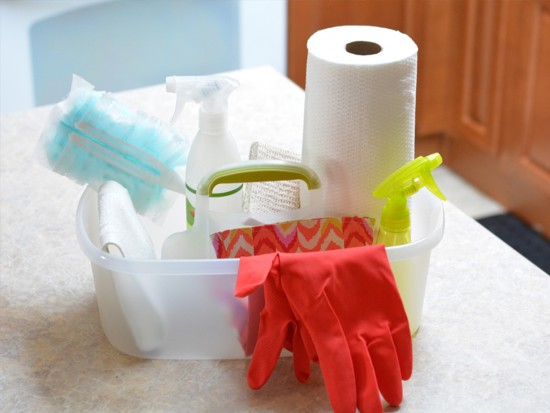 Must-Have Items for Spring Cleaning:
Caddy – to keep all cleaning supplies in one place
Sponges
Rubber Gloves
Paper Towel
All Purpose Cleaner
Duster
Scrub Brush
Lysol
Finish Dishwasher cleaner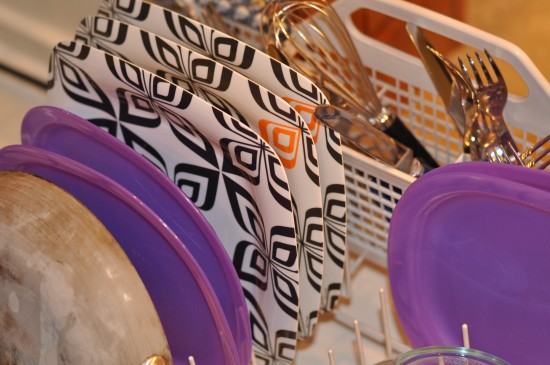 This year as you are shopping for cleaning supplies, choose products that help you clean & revitalize your home including Lysol, Woolite, Air Wick, and Finish cleaning products.
Save on your must-have cleaning supplies at Target.
Not only is there a Cartwheel coupon available for Finish products, but when you buy any 2 Finish Premium L & XL (MiO & Quantum) & 16oz RA additive you'll get $5 Target Gift Card.
Cartwheel Coupon: Save 5% off any Finish Item (4/2-4/29)
Promotional Deal: Buy any 2 Finish Premium L & XL (MiO & Quantum) & 16oz RA additive – Get a $5 Target Gift Card (valid through 4/8)