This post was sponsored by P&G as part of an Influencer Activation for Influence Central. I received complimentary products to facilitate my review.
As I am entering the homestretch in this pregnancy with just under a month left, I have been trying to make sure that I not only have everything we need for the baby, but everyday essentials as well.
With school out for summer and the boys home all day, along with all of their neighborhood friends, food and other essentials seem to be disappearing quicker and quicker. Our house is one of the go-to houses in the neighborhood, and with 6-7 kids at our house on any given day, we go through a good amount of plates, cups, paper towels, and toilet paper.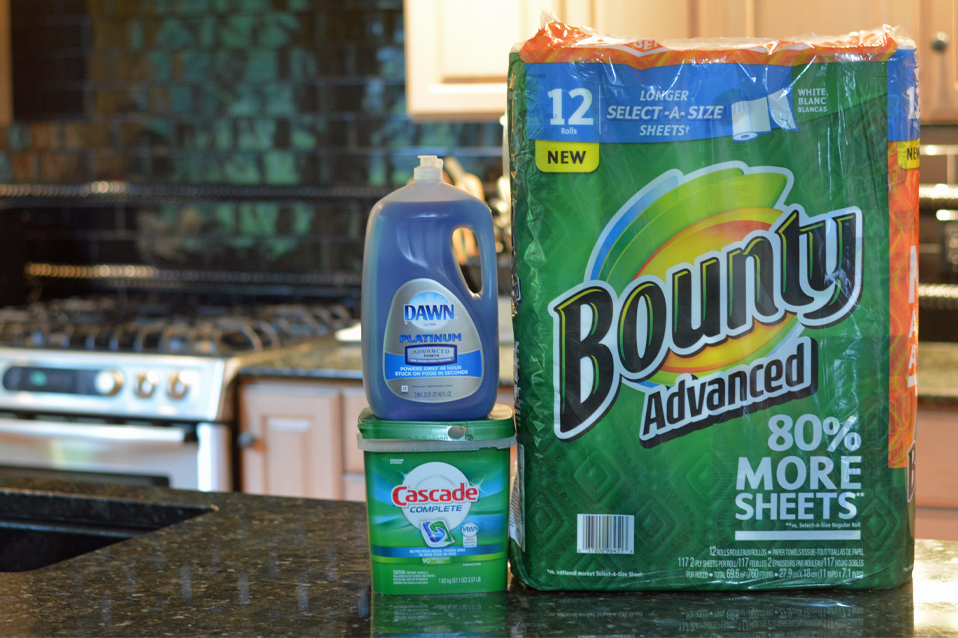 Buying in bulk is more convenient and means less trips to the store, so once a month I make a list, check out the coupons, and make a big trip to Costco. I'm a big fan of their clipless coupons, as I often forget my printable coupons at home, and always realize it once I'm pulling into the store. Their clipless coupons automatically deduct during checkout, allowing me to stretch my budget even more.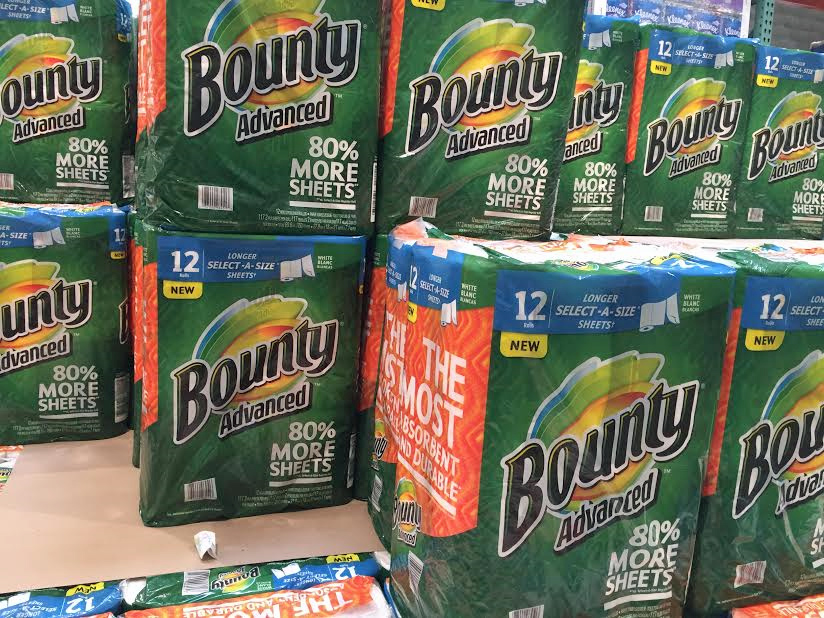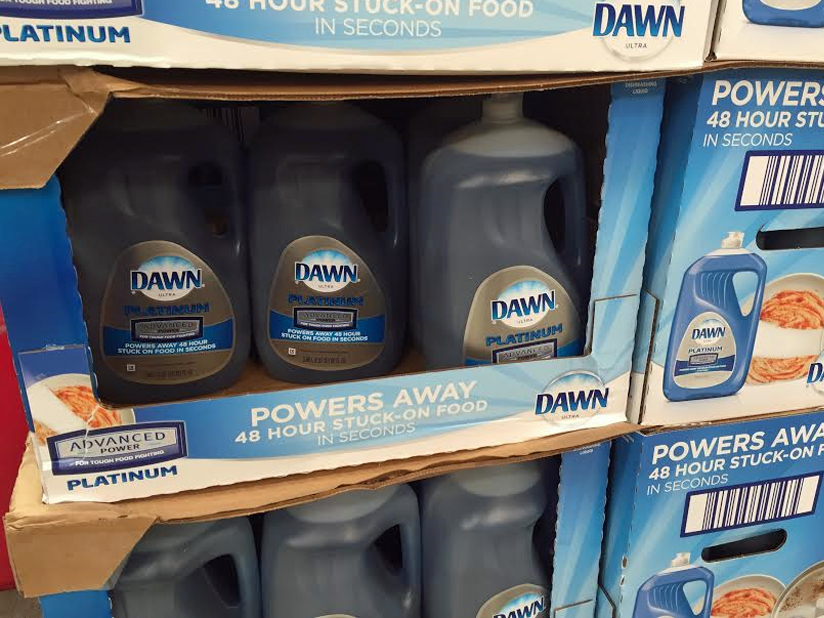 I enjoy being able to buy our favorite P&G Household Needs products in bulk at Costco including Dawn Platinum Advanced Power dish soap, Cascade Complete ActionPacs, and Bounty Advanced Select-A-Size. We use these three products on an every-day basis, so buying them in bulk means less trips to the store.
I prefer the smaller portions with the Bounty Advanced Select-A-Size – it's the little details that make P&G Household Needs products different from other brands. If my husband accidently buys the full size, I won't let him open it and I'll return it for the Select-A-Size, we seem to waste too much when we buy the full size. The smaller options are perfect to fold up and to put in the boys lunch bag for clean up at school, and they're the perfect size to dry off my hands or to wash the kids faces.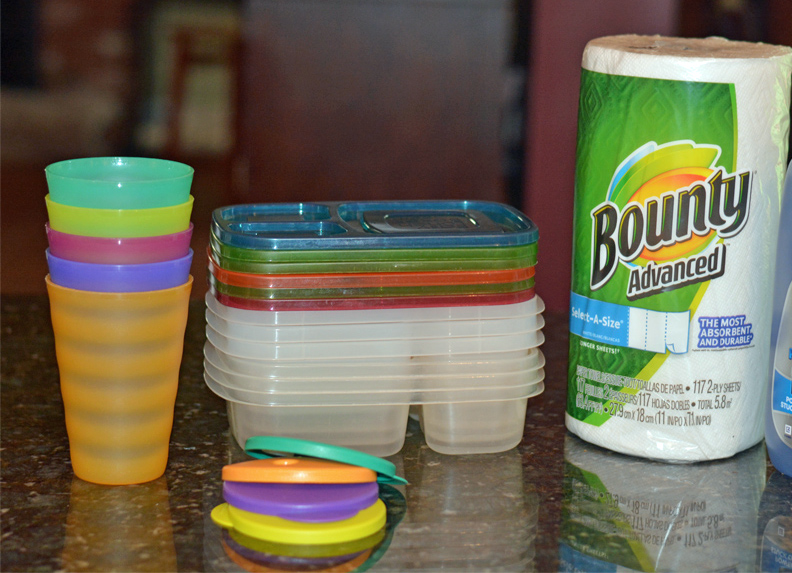 Along with stocking up on household essentials, to help make the days go by a little smoother, I have gone back to meal-prepping. The reusable containers work great, and I can either prep them in the morning or a day or two before. I'll often make a few different varieties for my boys to choose from, or if I know multiple friends will be over through lunchtime I'll make extra. Each child also has a certain colored cup, and that is their cup for the day. Assigning colored cups help to cut down on the amount of dishes that I have to wash, as the kids are not constantly getting a new cup each time they want a sip of water.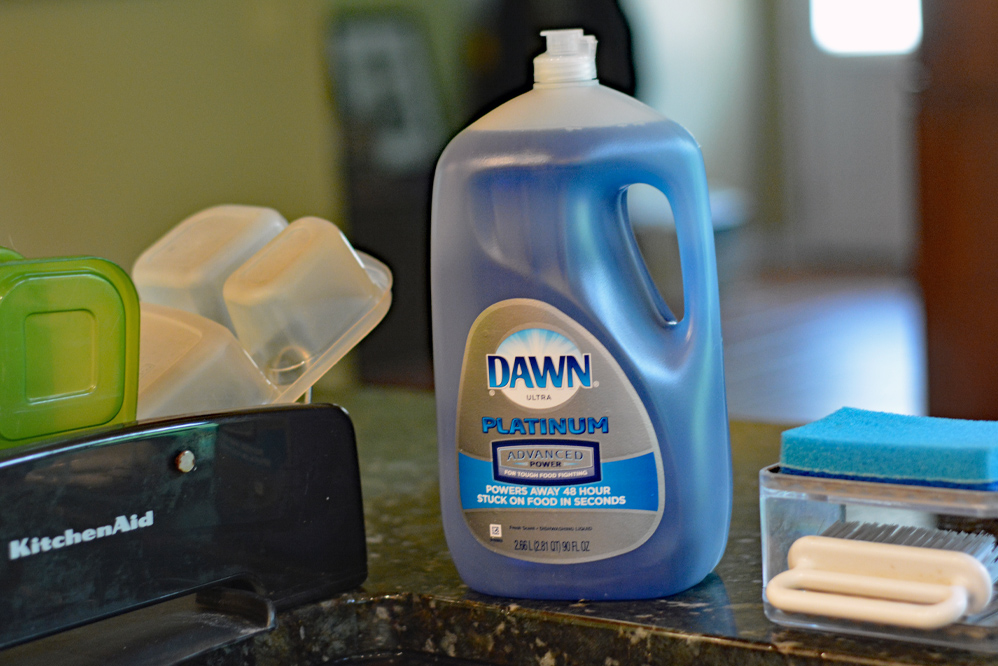 Thanks to P&G Household Needs products available at Costco I can stock up on some of our favorite products to help make cleanup a breeze.
How do you make summer break a little less hectic?