Packing for our annual road trip to Michigan can be overwhelming, especially with a little one. It's been many years since we have traveled with an infant and I was afraid that I would forget something. Luckily, the only thing we forgot on this past road trip was bathing suits for the older boys which I was able to score on clearance at Kohl's once we got to Michigan.
There were a few things that I packed on this past road trip that I'm glad we brought including our baby carrier, the Boppy baby chair, and of course a portable charger. In addition to our regular list of essentials (clothes, hygiene products, shoes), these four products made the two week road trip with a toddler easier.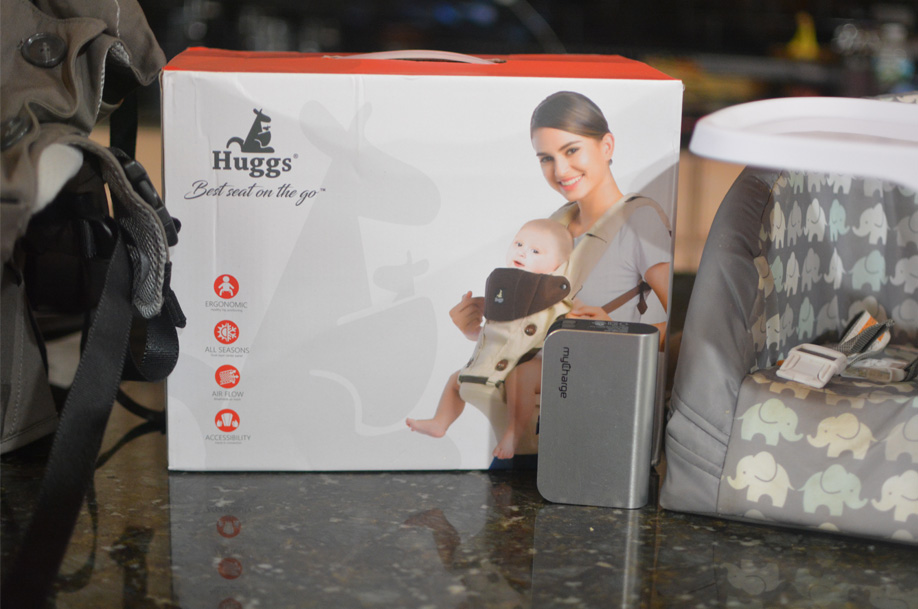 Boppy Baby Chair:
The Boppy baby chair collapses to fit easily in the truck. It can attach to almost any chair at a relatives or friends house to instantly transform a kitchen hair into a high chair for infants and toddlers.  Instead of having to hold baby boy every where we went when it came time to eat – grandma's, grandpas, uncles or a friends I was able to grab the Boppy Baby Chair from the trunk and sit him at the table by himself, freeing up my hands to eat myself or prep meals.
Abiie HUGGS Baby Carrier-
The Abiie HUGGS Baby Carrier has become one of those must have items with a toddler that is always in my trunk and ready whenever I need it whether we're at the park, a hockey game, or on vacation. Baby boy refuses to nap in his stroller and wants me to hold him when he gets tired, the Abiie HUGGS Baby Carrier gives him the comfort of being held but frees up my hands and allows me to get things done while on the go or watch a soccer game in peace while he naps on my back. The Abiie HUGGS Baby Carrier provides comfort and keeps baby seated in a healthy hip position. There are several carrying positions: front inward, front outward, back carry, and hip carry. The padded shoulder straps help to evenly distribute the baby's weight along with the waistband to help alleviate pressure on the adults back & shoulders.
Additional features include removable teething pads, multipurpose pockets that provide an easy storage solution for cell phones or keys and a dual layer center panel folds up for warmth or folds down to allow fresh air to flow in. An adjustable sleeping hood also provides privacy when baby is sleeping or helps to protect again the sun, rain, or wind.
Full Carry Mode:
Front-Inward (3-24 months), Front-Outward (6-18 months), Back Carry (6-48 months), Crisscross Carry (6-48 months)
Hip Carry Mode: Use the hip seat alone – detach it from the main body of the carrier
Front-Inward (3-36 months), Front-Outward (6-36 months)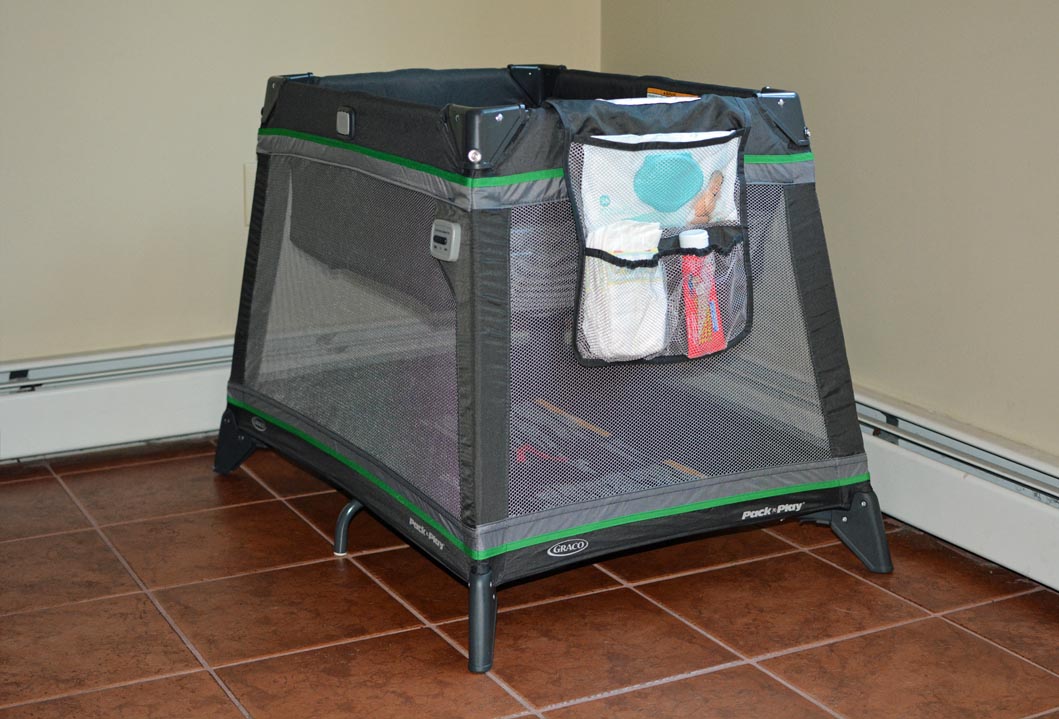 Pack 'n Play Playard Jetsetter:
When looking for a place for baby to sleep or play while traveling the Graco Pack 'n Play Playard® Jetsetter™ has it all. Not only it a compact play yard, but it also features a bassinet and a portable changing table. The bassinet has a built-in 2 speed vibration to help sooth baby, a removable domed canopy to shield bright lights for daytime naps and also helps to keep the bugs away when used outside. The Pack 'n Play Jetsetter also folds into a handy travel backpack allowing you to easily carry it wherever you go.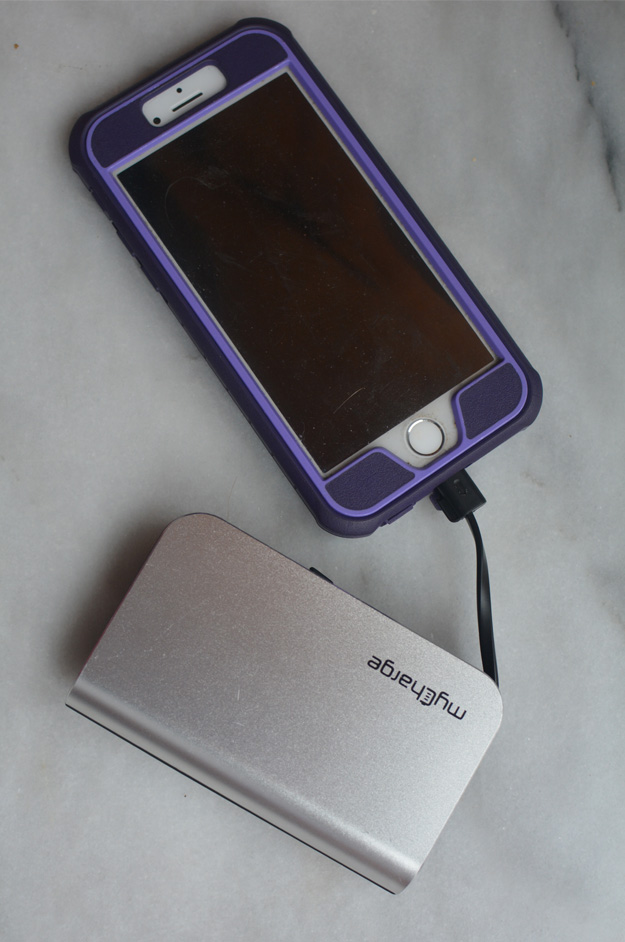 HubXtra from myCharge:
For those like me who take too many pictures there's nothing worse then getting to an attraction and seeing only 20% battery left. Not only do I prefer to keep my phone at least 50% or higher at all times in order to take pictures, but also in case of emergency or if someone needs to get a hold of me. The HubXtra from myCharge features a built-in Apple Lightning and Micro-USB cables so I can charge my iPhone without having to find an extra iPhone cord, or have a long cord hanging from the portable charger. It's one less thing to remember to bring, and to recharge the HubXtra, the prongs fold directly out of the back of the unit and can be charged from any wall outlet. I have used the HubXtra from myCharge multiple times and it's become a diaper bag must have, always available whenever I'm on the go. I can usually get charge my iPhone at least 2 times before I have to recharge the portable charger.
*Samples received.