With the kids home from school for the summer, I'm always on the lookout for fun and exciting ways to keep them occupied. As soon as 9am hits they head outside for majority of the day with the neighborhood kids. There's no playing with iPads or watching T.V. in our house, except on special occasions and rainy days. The kids spend their time outside riding bikes & scooters, playing street hockey, shooting hoops, or playing in the woods.
Last year they enjoyed backyard water fun with the launch of the first and only water slide with a built-in inflatable speed ramp – the H2OGO! Backyard Water slide. This year Bestway, Inc. has returned with an even more exciting line-up of H2OGO! outdoor water toys: H2OGO! Tether Ball Splash, Doodle Glow Pool and the Color Wave Pool.
Backyard Water Fun With H20GO!
We received the Doodle Glow Pool this summer which not only can be used during the day, but with four D batteries, it lights up and can be used at night as well.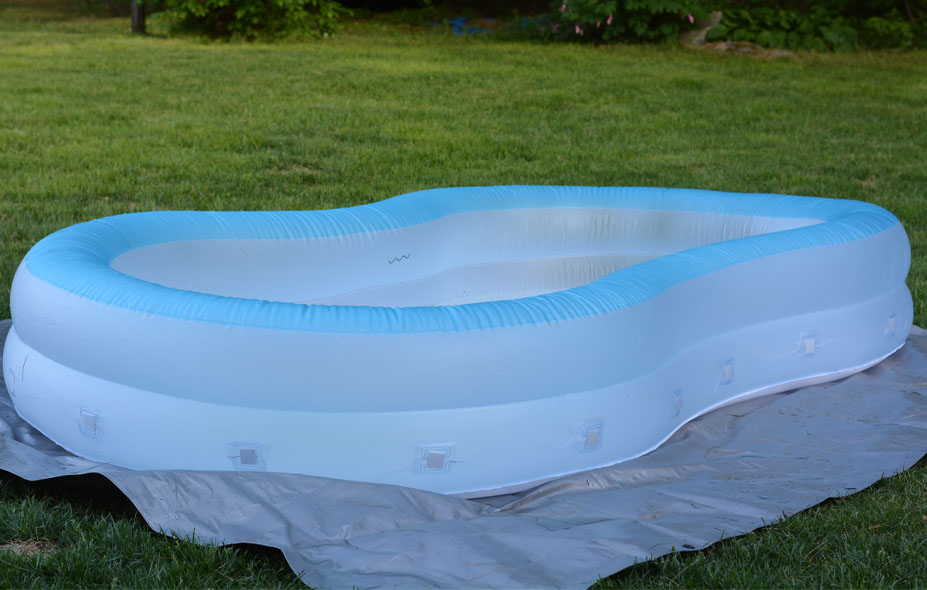 H2OGO! Doodle Glow Pool:
The fluorescent floor doubles as a blank canvas to create an underwater, glow-in-the dark art show.
H2OGO! Color Wave Pool:
Splash around all night long in a rainbow of colors as the H2OGO! Color Wave Pool¹s built-in LED lights illuminate the walls of the pool in an array of five different neon colors.
H2OGO! Tether Ball Splash:
The classic fun of tetherball infused with a new level of wet and wild excitement.
H2OGO! Backyard Water slides:
Available in single, double and triple models, the patented inflatable launch pad eliminates the belly-flop ouch and smoothly propels riders down the 18-foot slide into the drench pool.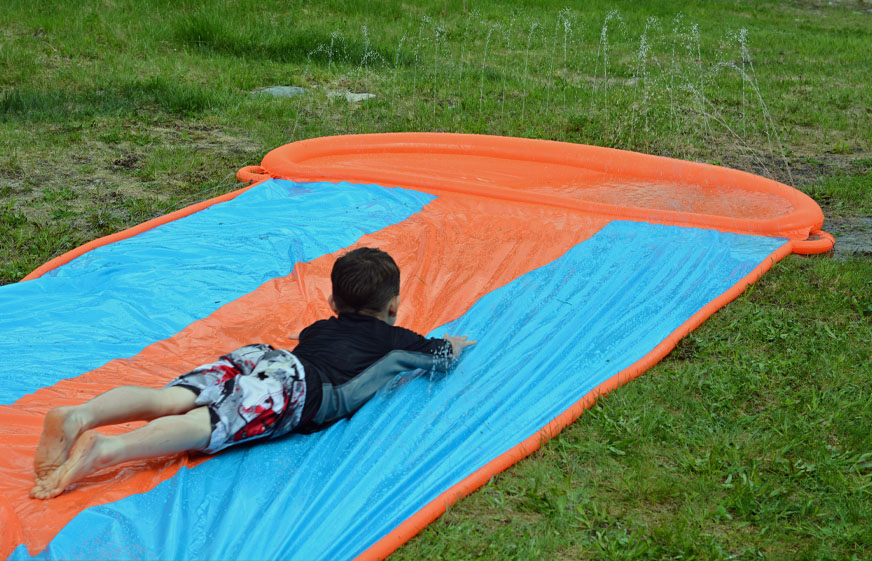 Where to buy?
The backyard water toys from Bestway, Inc are available at retailers nationwide including Amazon.