*This is a sponsored post.
As a mom of three young children running to the grocery store can be an adventure in itself. Between having to pack them all up, and keeping them all entertained as I walk the isles, to the dreaded "I have to go pee" when I'm as far from the restroom possible.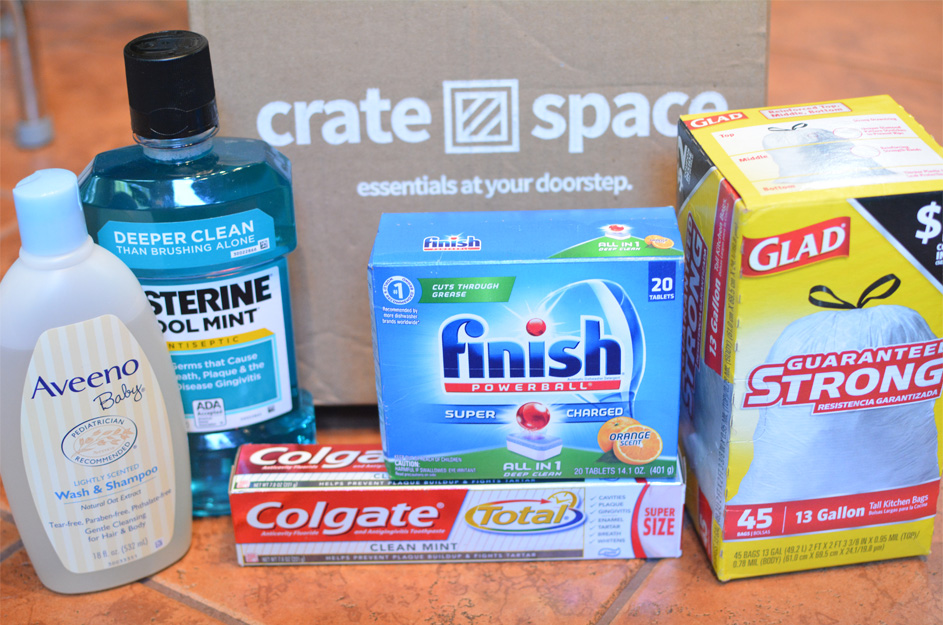 Most of my non-food household essentials I prefer to purchase online, it's one less thing that I have to pick up, and one less section of the store that I have to go to especially when I have three kids in tow during the summer months. One of my newest places to shop for household essentials is Crate Space, I can order all of our daily personal & household items online and have them delivered right to my doorstep.
At Crate Space shoppers can select any 5 items for $29.99. The price never changes, no matter what 5 items you choose, the price is always a flat $29.99, with shipping included. What I love about Crate Space is that that the website is easy to navigate and I can easily search different categories. There is also only one of each item available so you don't have to contemplate between sizes, there's only one size of Charmin toilet paper, one size of Kleenex Tissues ect.
There's no subscription fees or delivery minimums, and unlike warehouse websites, Crate Space only stocks everyday sizes so you won't clutter your house with overstock.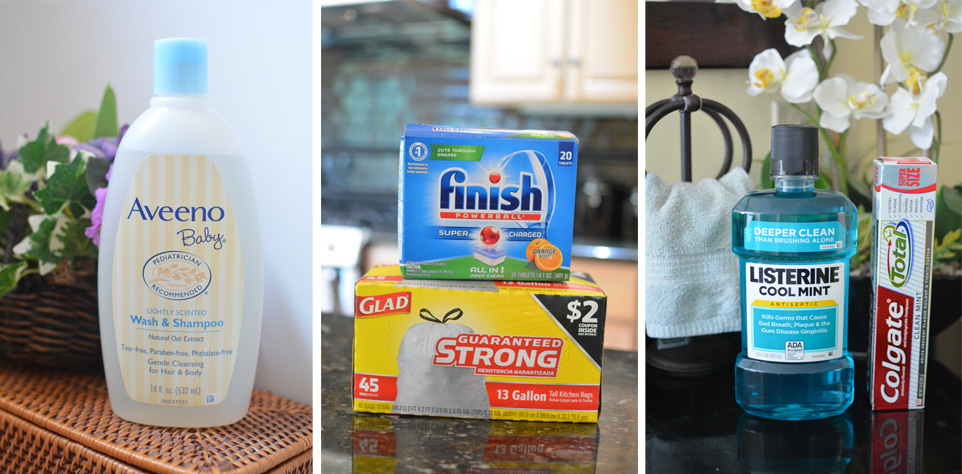 What brands can you find at Crate Space:
Find brand name detergent, cleaning supplies, toothpaste, skin care, shampoo, batteries, paper & plastic products at Crate Space including some of our favorites; Colgate, Listerine, Ziploc, GLAD, Tide, Duracell, Kleenex, Cetaphil, Advil, Aveeno, Charmin, ect.
Users save an average of 20% off retail prices with no clipping coupons, comparing prices or looking for sales. Before check out, you'll also see how much you saved based on current MSRP. I saved 35% on my past order.
Aveeno Baby Wash & Shampoo, Lightly Scented · 18 fl oz
Glad Kitchen Drawstring Trash Bags, 13 Gallon White 45 count,
Finish Powerball Automatic Dishwasher Detergent Orange Scent · 20 count
Colgate Total Toothpaste Clean Mint · 2 tubes
Listerine Antiseptic Mouthwash Cool Mint · 1 L
Thank you for your order! You've saved 35% off retail prices!
Save