This is a sponsored post written by me on behalf of Purina at Dollar General. All opinions are 100% mine.
It's hard to believe that it has been 8 1/2 years since we visited the SPCA to adopt Kasie & Charlie. It feels just like yesterday we were browsing the pictures online, trying to find the perfect dog for our family. Kasie was adopted first from the SPCA, and within a couple of weeks I spotted Charlie's picture on the dogs available for adoption. I immediately fell in love with him and sent my husband to visit the shelter while I was out of town. We had a one week trial to make sure both dogs got along, and before long the adoptions were final and both dogs were welcomed into our forever home.
Kasie & Charlie have both brought so much joy into our life, and I love seeing them happy. One of their happiest moments throughout the week is having wet dog food mixed in with their dry dog food. Jonathan is in charge of feeding the dogs, but he often needs help opening the wet dog food can. The wet dog food needs to be separated between the two bowls, and it often leaves a mess on the counter.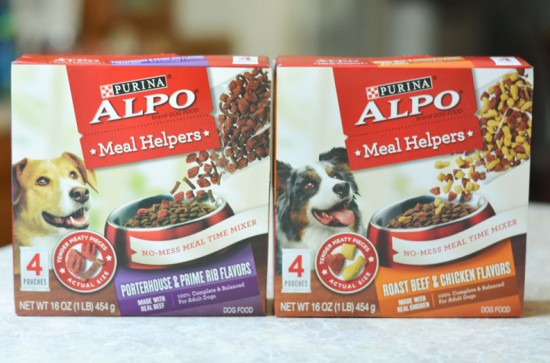 Thanks to the new Alpo Meal Helpers that are available at Dollar General, Kasie & Charlie can enjoy a delicious meal, without the added mess.
New Alpo Meal Helpers:
Adds taste & excitement to dog's dry food.
Comes in convenient 4 oz pouches.
Less mess than wet dog food.
Just tear open the pouch and mix in with dry dog food.
4 pouches per box.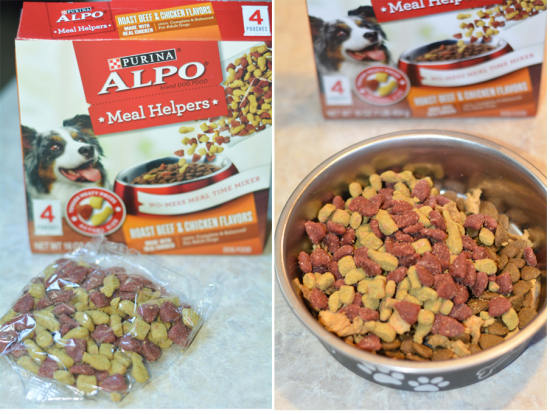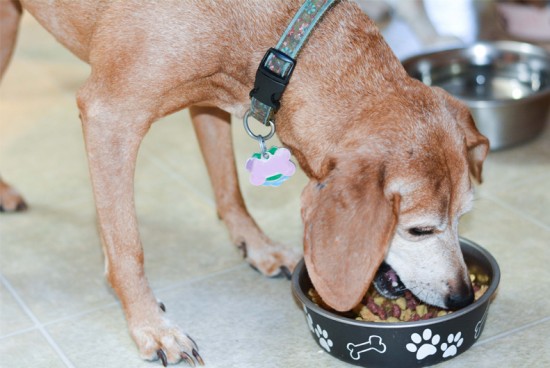 As you can see, both Charlie & Kasie LOVED the Alpo Meal Helpers. As soon as I opened the package, they both came running in the kitchen, anxious for dinner. While Kasie tends to pick at her dry dog food, she finished the bowl when mixed with the roast beef & chicken flavors, making sure to lick the bowl clean.
Have you tried the new Alpo Meal Helpers available at Dollar General?
Share a photo on Instagram of your dog enjoying the new product using the hashtag #alpomealhelpers. The photo with the most shares will win an Alpo prize pack with a coupon for a free Alpo Meal Helper & Alpo biscuits plus a $100 DG gift card.