With Trevor in Kindergarten this year, we have been using a number of products to work on his letter and reading skills. As a member of the LeapFrog Mom Squad, we were recently sent a fun box of educational toys that included the LeapFrog LeapPad Platinum, Imagicards, and the LeapFrog Word Whammer.
The LeapFrog Word Whammer, is unlike any educational toy that we have. Not only do children have to think, but they will have to spin, push, and twist the handles to the answer the question.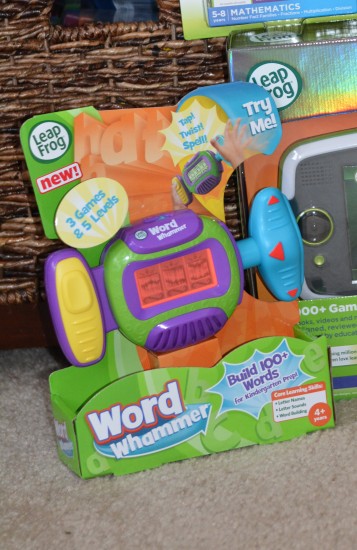 LeapFrog Word Whammer:
3 action-packed games and 5 learning levels
Teaches letter names, letter sounds and word building
Build 100+ words and get ready for kindergarten
Twist, turn, and spin to answer questions
Requires 3 AAA alkaline batteries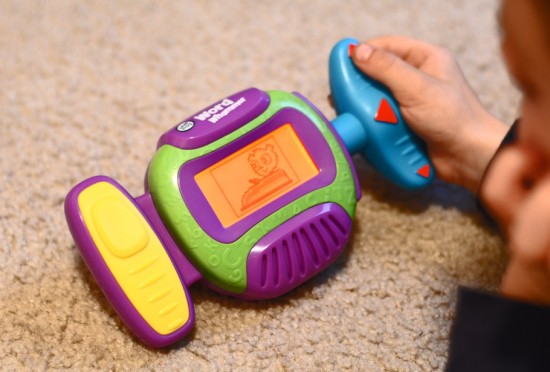 Match upper- and lowercase letters. Turn the handle to move the bumper car, then push to bump it into the correct letter.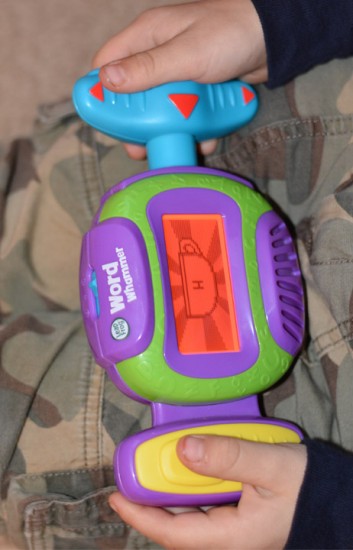 Twist the handle to spin the teacup into the correct answer.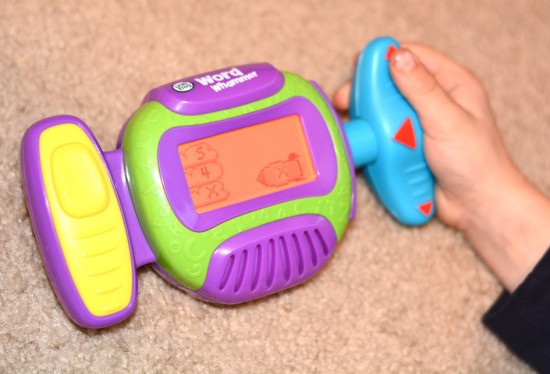 Twist the handle up and down, then thrust it to blast the rocket into letters to make more than 100 words.
Trevor has had a tough time distinguishing a few letters so we have been using fun educational toys after dinner to help with his letter recognition. He tends to have a short attention span, so while we still work with paper and pencil we have been using interactive toys and games as well.  The LeapFrog Word Whammer provides a fun aspect while teaching children about letters. Trevor looks forward to playing with the Word Whammer and doesn't always realize that he is learning at the same time. Who knew learning could be so fun!