First the kids wanted poop pillows for Christmas, then they wanted poop popsicles, then they spotted these Pooparoos Surpriseroos at Walmart! I never thought a poop toy could look so cute!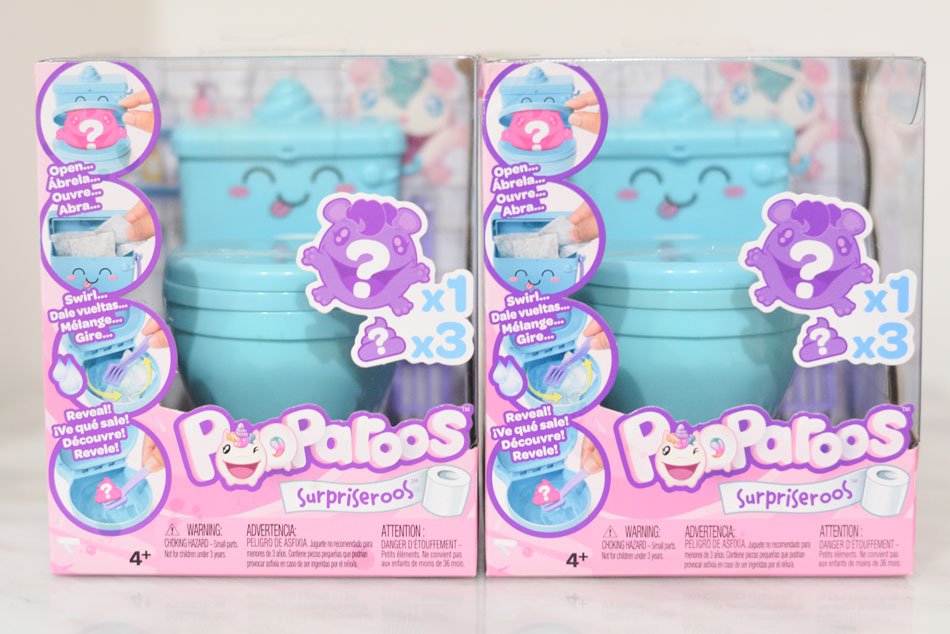 *This post is sponsored by Pooparoos Supriseroos, but all opinions are my own.
Pooparoos Surpriseroos:
I have to say these Pooparoos are the most fun out of all of them and they are full with surprises! Each Pooparoos set comes with a toilet, one squishy figure, three pieces of food, and a shovel. It's a mystery on what figure is in each set until the toilet seat is opened. Maybe it will be an adorable unicorn, a fun monster, or a dog.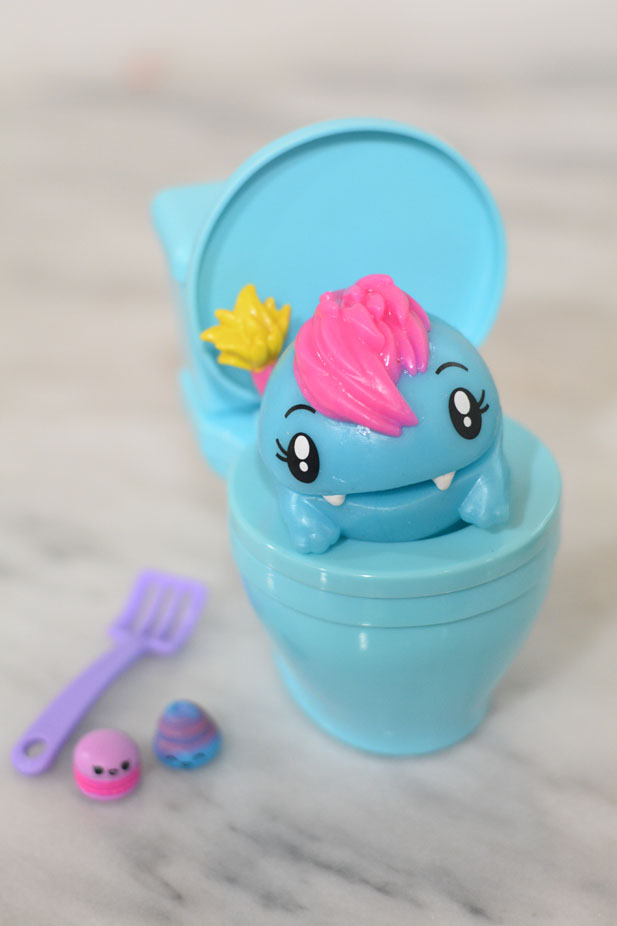 Open the blue toilet seat to reveal what squishy friend is inside. Then open the tank for surprise #2, three pieces of food! Fill the toilet with water, drop the 3 extra surprises inside, and swish it around to reveal your pet's food. There's even a scoop to remove the food from the toilet! In our first Pooparoos Surpriseroos we received the blue monster, a pink & purple burger, a cupcake, and a blue and purple pile of poop.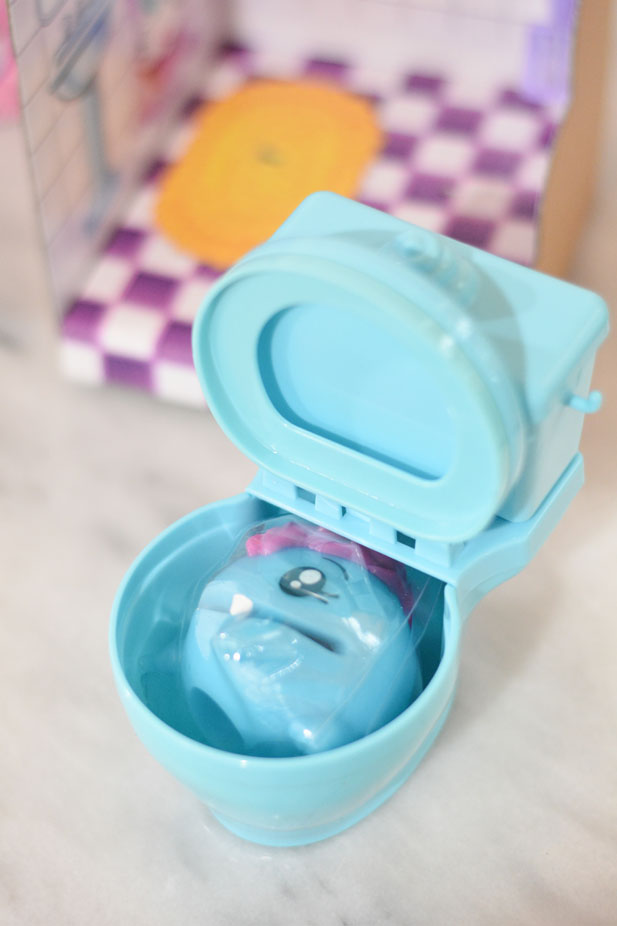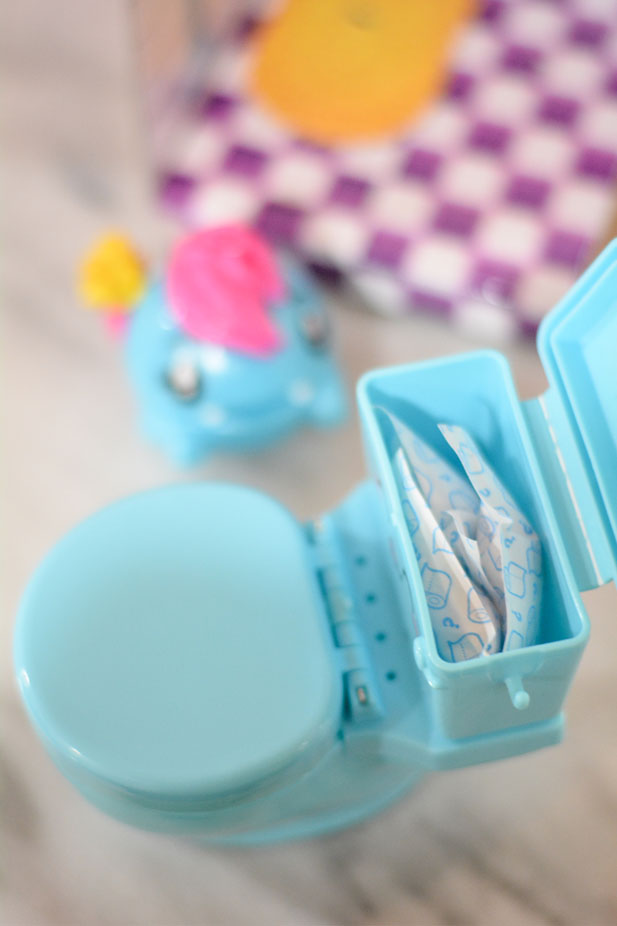 Life the tank for surprise #2, some food for your little friend to eat!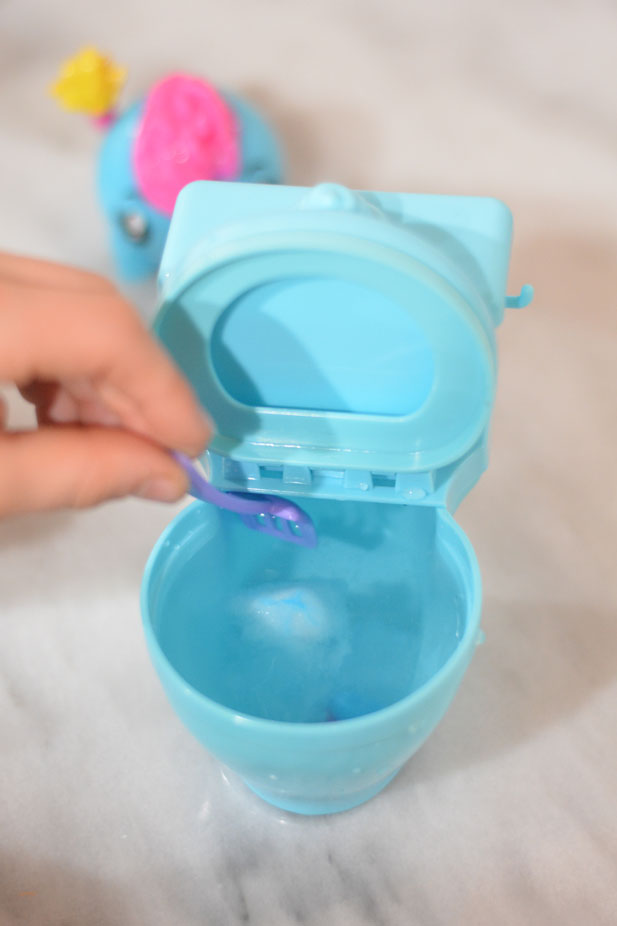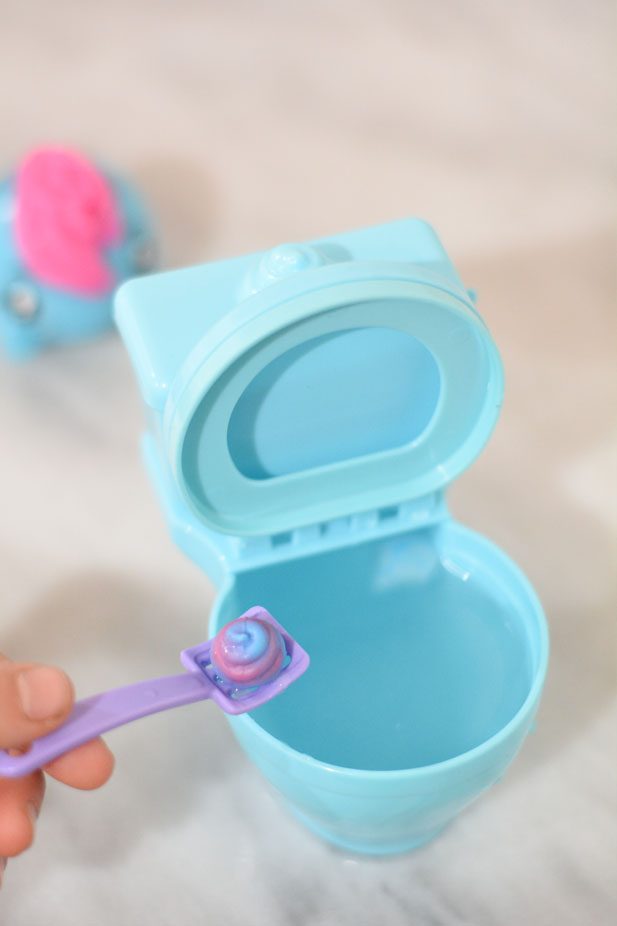 Once your child finds out which figure they received, they'll be wanting to collect them all. There are 8 different figures available; a purple or blue Bunny, a Panda, a pink Bear, a white Unicorn, a blue or yellow Monster, or a Corgi dog.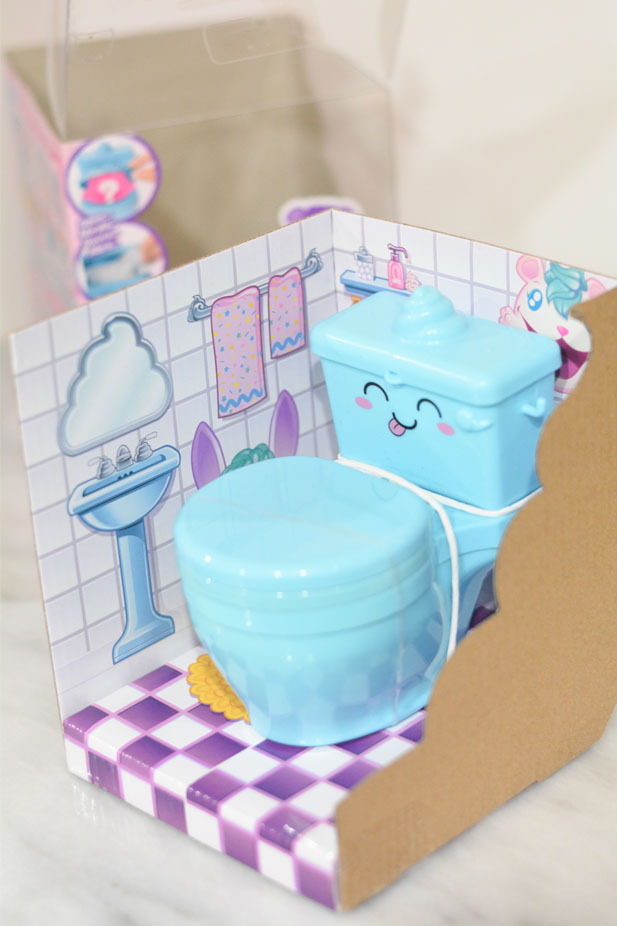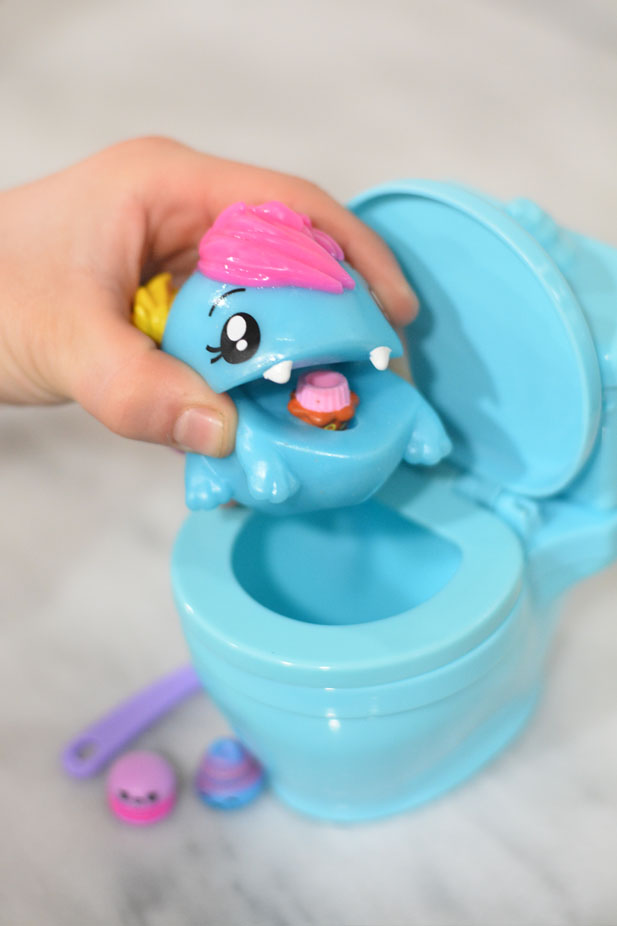 Feed your Pooparoos, sit her on the toilet, squeeze her and she'll poop out her food!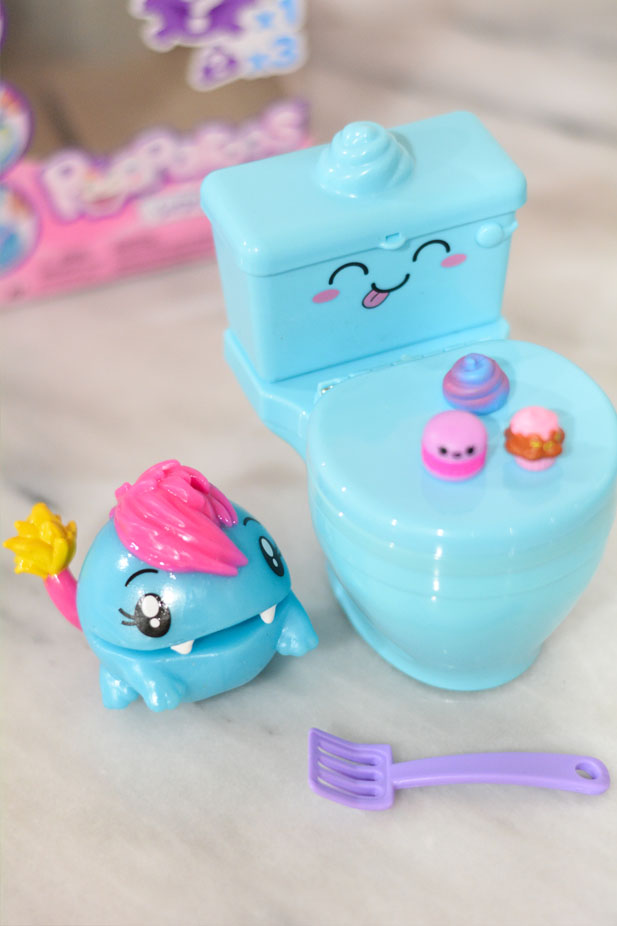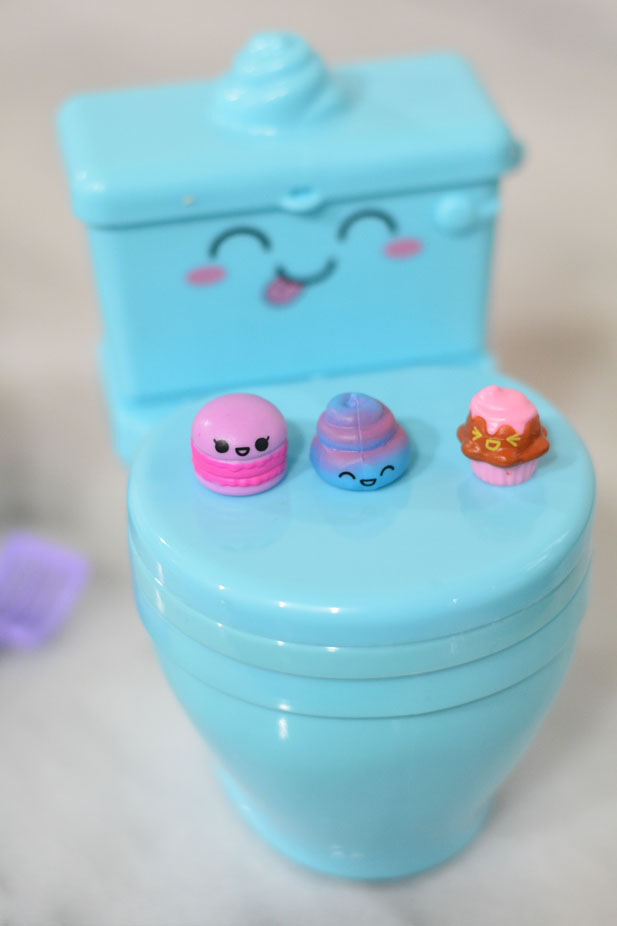 When playtime is over, store the squishy pet in the toilet seat and the food in the tank.
This silly toy can be found only at Walmart and would make the perfect gift for your daughter, granddaughter, niece or friend. Click here to add to cart.