You asked, McDonald's listened! Starting this week in New England, McDonald's Quarter Pound Burgers are made with fresh beef and cooked right when you order. The fresh beef Quarter Pounders will be available in all participating restaurants in the contiguous U.S. by early May.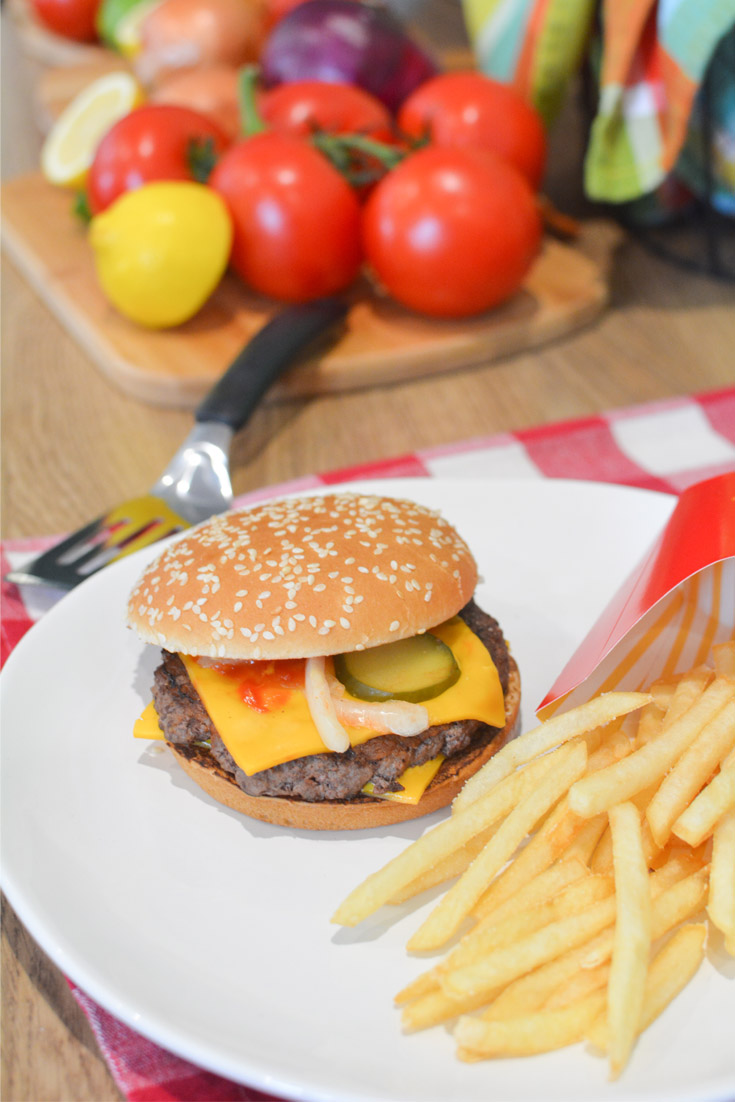 This is a sponsored post.
There's no denying my children's love for McDonald's. I don't even have to bother asking them where they'd go for lunch or dinner, it's always
McDonald's
! A Kid's Meal with Go-Gurt and Apple Slices for one and a Kid's Meal with Go-gurt and french fries for the other. Me on the other hand…I usually switch it up and try a different Signature Crafted Recipe Sandwich each time.
In McDonald's quest to build a better McDonad's and bring customers delicious food offerings, all quarter pound burgers are now cooked right when ordered and with 100% fresh beef. The switch to fresh beef is one of the most biggest changes since McDonald's rolled out All Day Breakfast.
Quarter Pound Burgers are Cooked When You Order With 100% Fresh Beef.
This past week I was invited to the Everett McDonald's to take a behind the scene look.
McDonald's fresh beef quarter-pound burgers use 100% beef with no additives or preservatives. The fresh beef includes the Quarter Pounder with Cheese, Double Quarter Pounder with Cheese and the Signature Crafted recipe burgers including the new Garlic White Cheddar.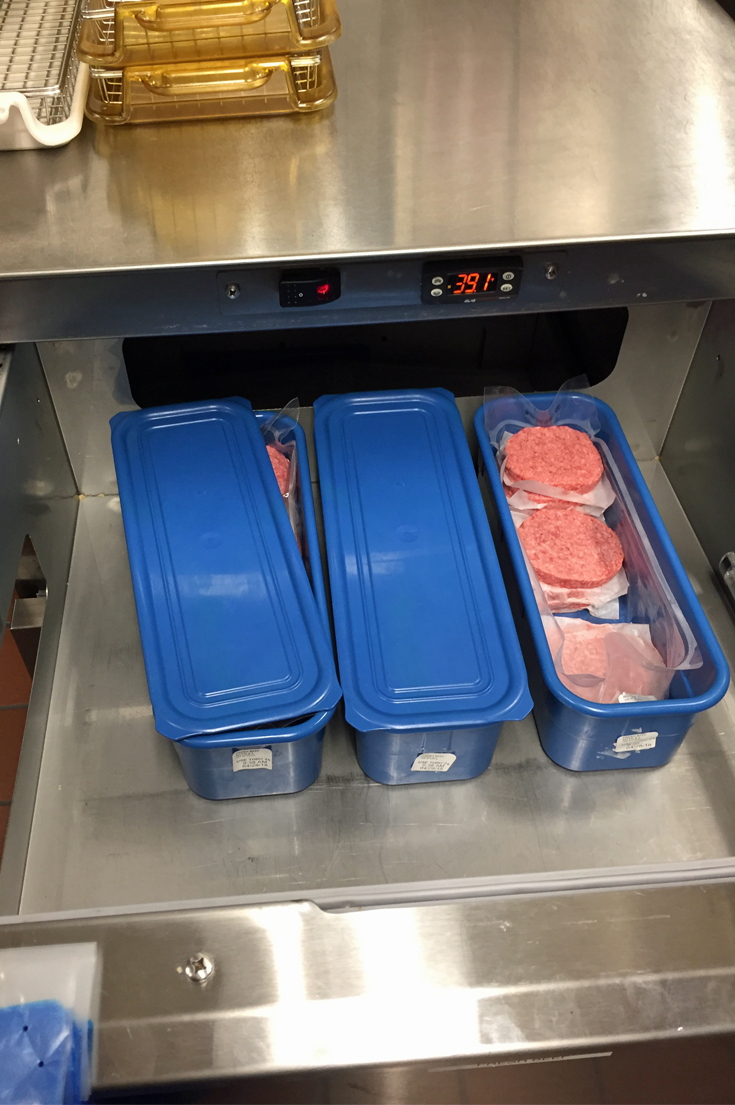 The quarter-pound burgers have their own refrigerator. Since there will be a lot of opening and closing every time a customer orders a Quarter Pounder, a fridge that can keep the temperature at the correct level is needed to keep the beef fresh.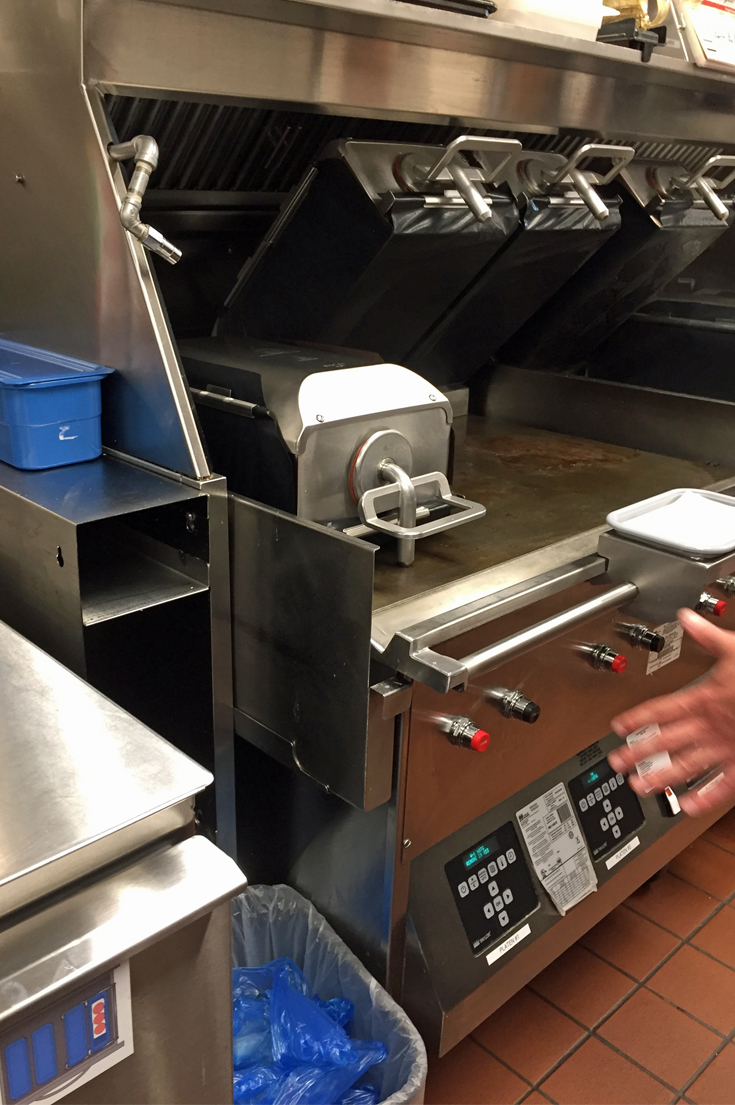 The quarter-pound burgers are also cooked on their own grill.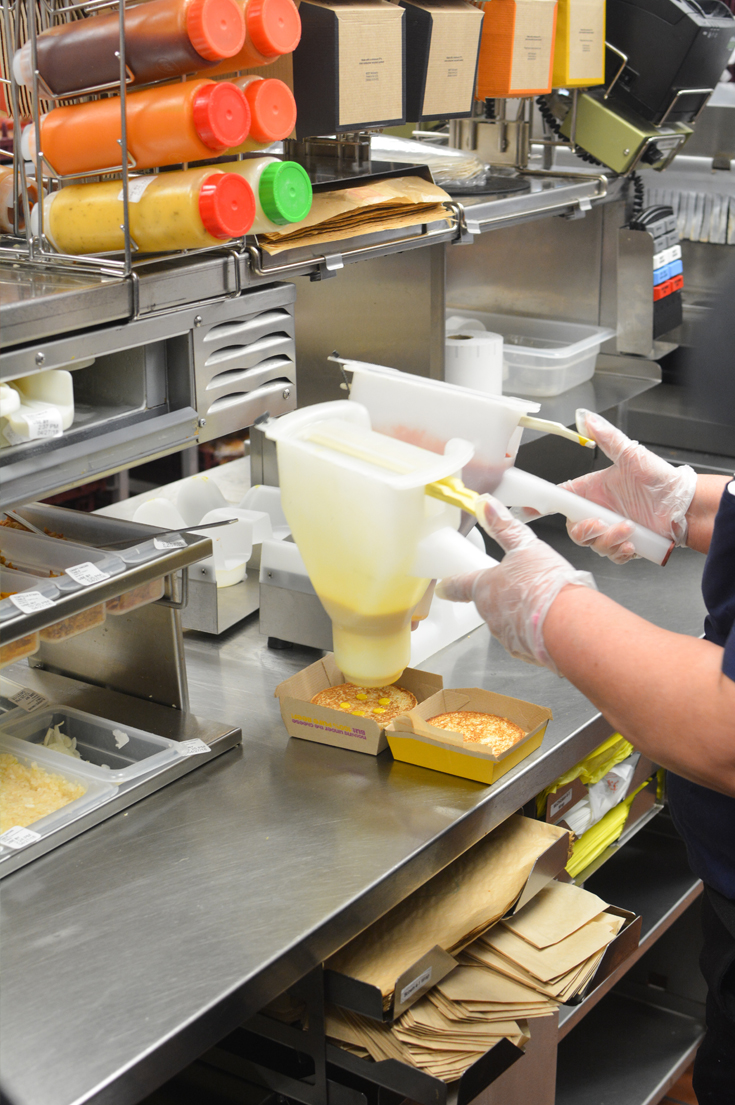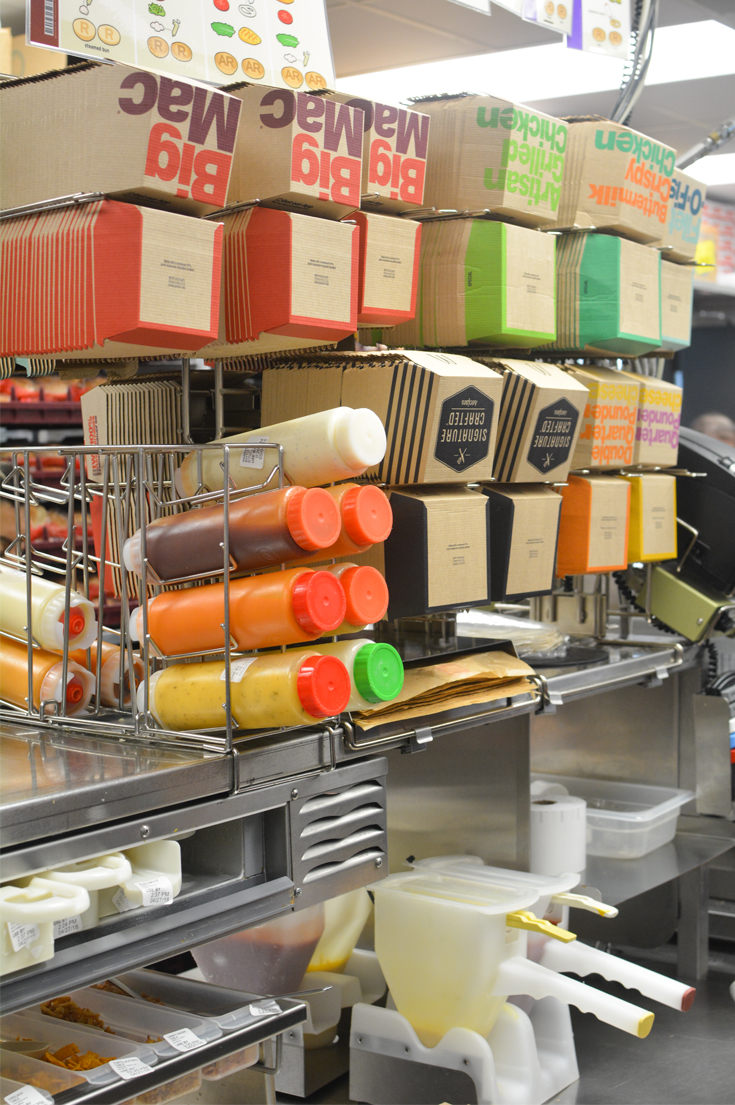 While the burger is cooking, the bun and topping are being prepared. When the burger is done, it can be placed on the bun and packaged right up, keeping the burger hot for the customer.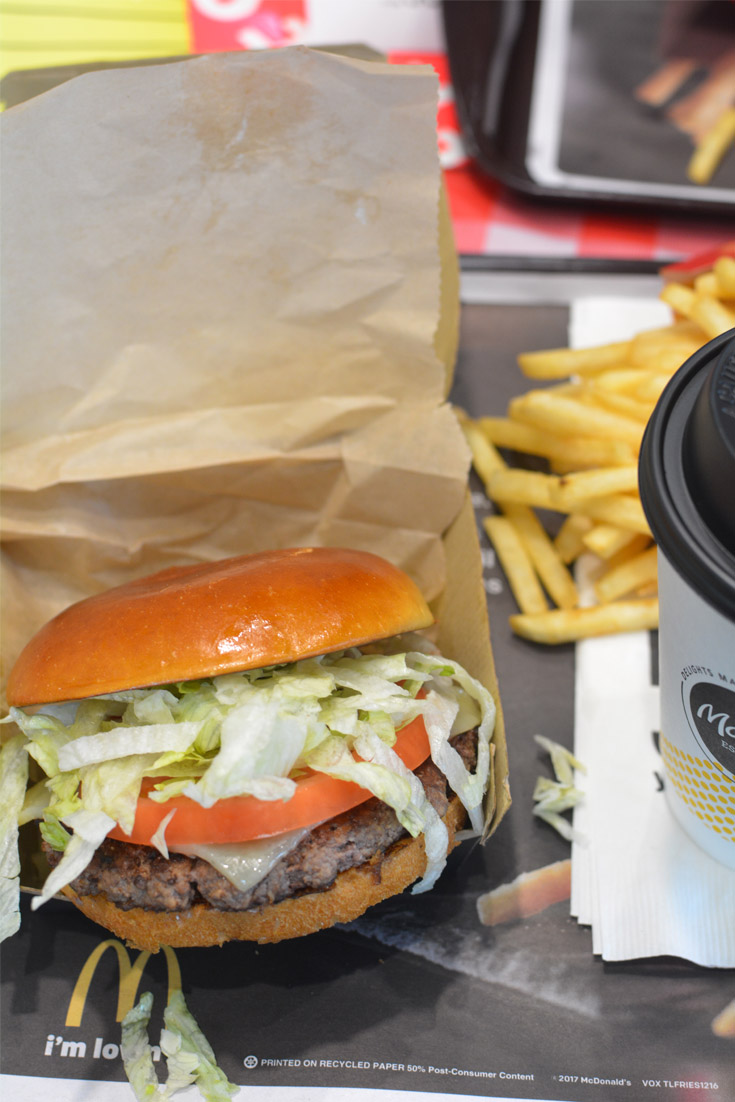 After our tour I was able to try the new Signature Crafted Garlic White Cheddar Quarter Pounder. This new Signature Crafted Recipe Sandwich features crunchy garlic chips, flavorful garlic aioli, crisp iceberg lettuce, a juicy tomato slice and melted white cheddar cheese. It is available with a quarter-pound burger or chicken (Buttermilk Crispy Chicken or Artisan Grilled Chicken).
Have you tried the new and improved quarter-pound burger?