This post is sponsored by P&G.
Look who delivered Peapod orders this past weekend! That's right Julian Edelman from the Patriots!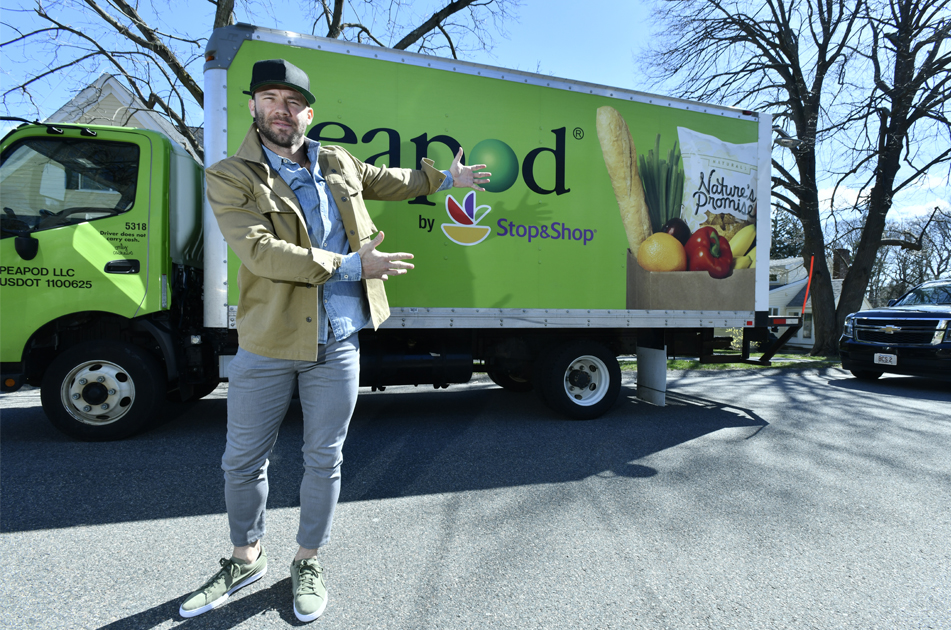 Julian Edelman recently partnered to surprise lucky Peapod shoppers and help them get their home ready for the 2018 NFL Draft with Official NFL Draft sponsor, P&G. The NFL Draft Ready Kit included party prep & cleaning supplies from our favorite P&G brands.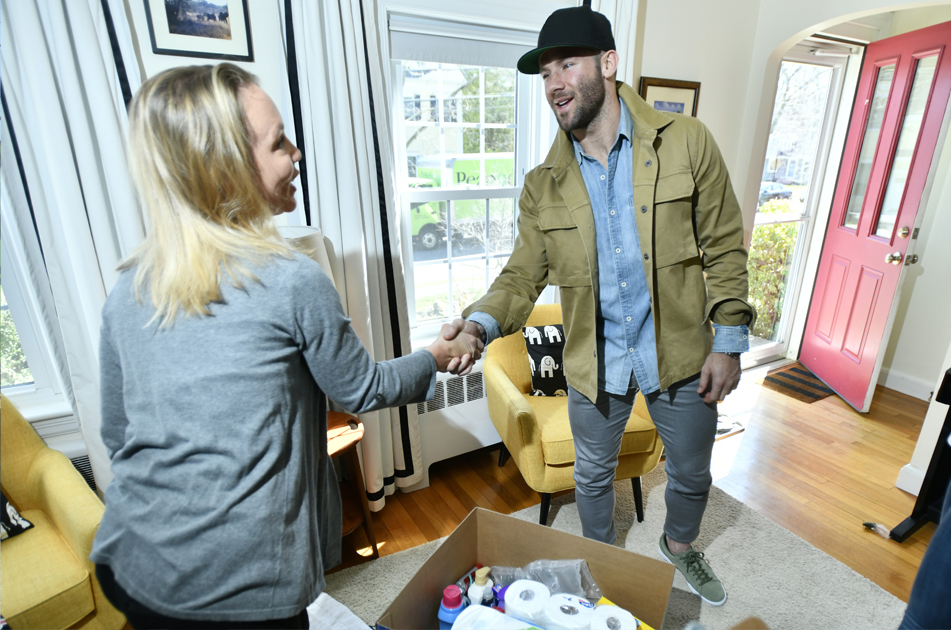 On Saturday I got to follow along as he surprised customers in the Boston area. Not only did we arrive with their Peapod grocery order, but also goodies from the Official NFL Draft sponsor, P&G and a signed Jersey to help prepare them for the upcoming 2018 NFL Draft.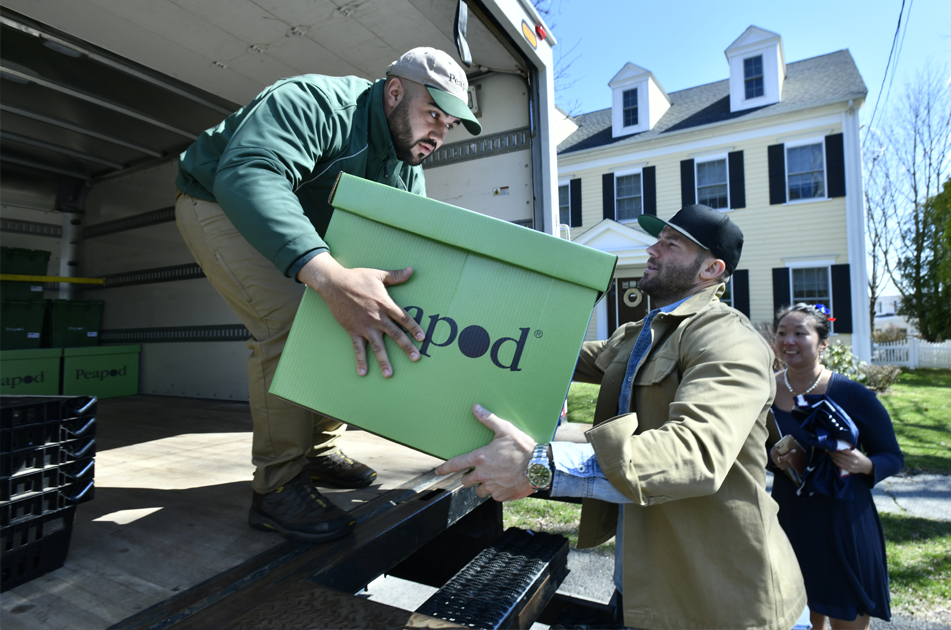 After spending the morning with Julian Edelman, I'm even more excited about getting ready for the 2018 NFL Draft. My kids on the other hand are wishing for a special visitor with one of our next grocery orders. Ordering from Peapod is easy and convenient. It's especially a time saver when I don't want head to the grocery store with three kids, like this week during school vacation. I can find all of my favorite products and have them delivered right to my house.
About Peapod:
Peapod is an online grocery shopping service and is America's leading online grocer with over 40 million orders delivered to date. Customers can get everything they need like fresh fruit, meat, pantry staples, beverages, healthy & beauty products and meal solutions. Ordering online with Peapod is an easy and convenient solution for the busy families. Sign up and save $20 on your first order and get free shipping for 60 days.
You never know who could be delivering your order.
What would you do if Julian Edelman showed up on your doorstep?