As a mom of three boys including an 8 and 10 year old, RC vehicles are one of the most sought after gifts when it comes to birthdays and Christmas. They never get old, and the kids always get excited when they receive one. I blame their obsession on their uncle and father who will both always be a kid at heart and love RC trucks, cars, boats, and helicopters as well.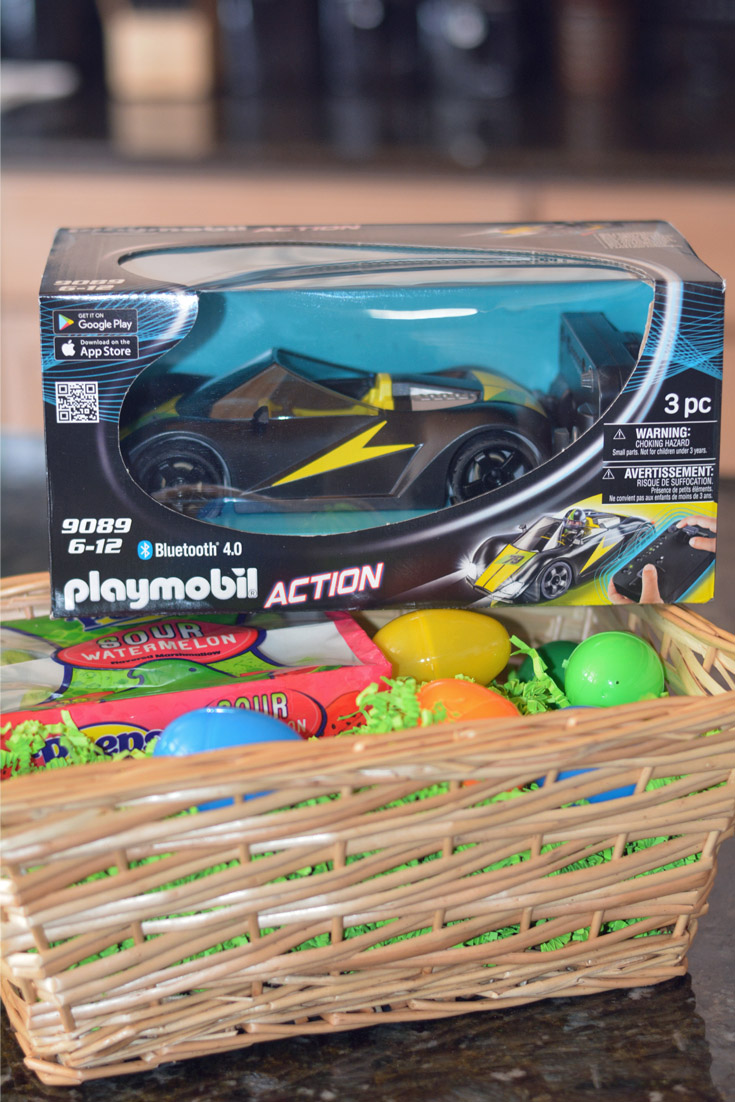 Sample provided.
PLAYMOBIL RC Turbo Racer:
The PLAYMOBIL RC Turbo Racer brings remote control cars to a whole new level and is unlike any other remote control car that we have. With Bluetooth technology, kids can turn any iOS or Android smartphone into a remote control by downloading the free PLAYMOBIL RC Racers app.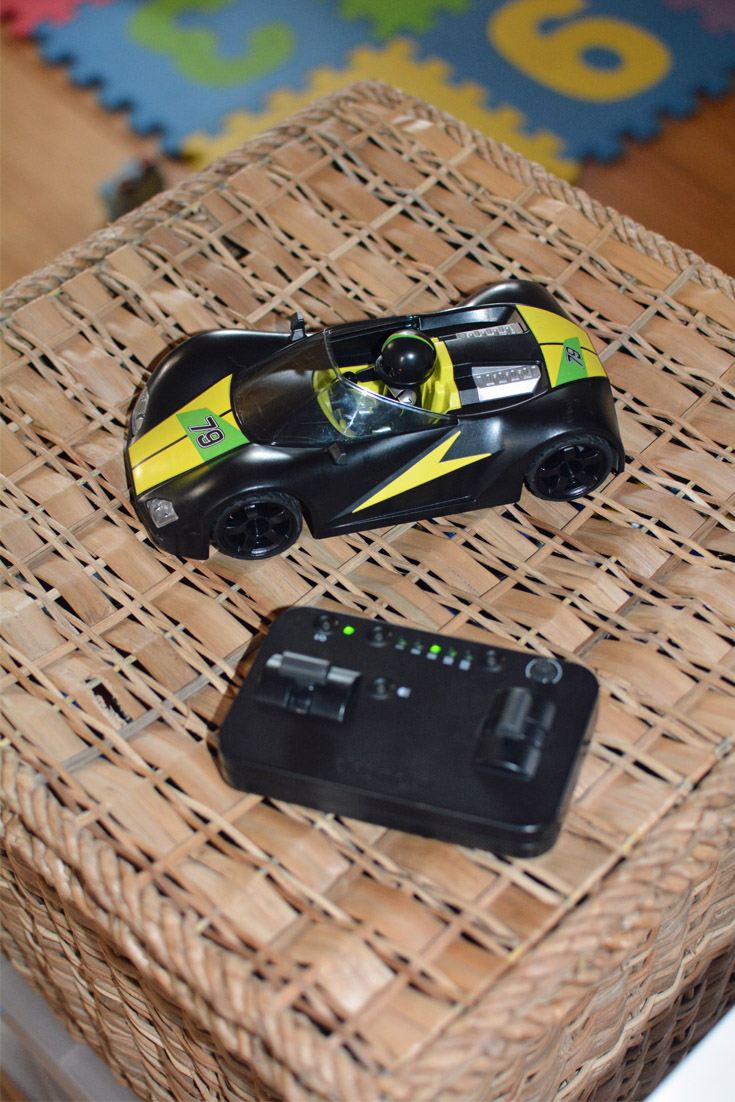 The RC Turbo Racer also includes a remote control unit. The kids enjoy using a smartphone as adds more fun, like race car noises and the ability to set a timer.
There are two ways to use the smartphone, one in joystick mode and the other in Gyro mode where the user needs to move the phone around to make turns.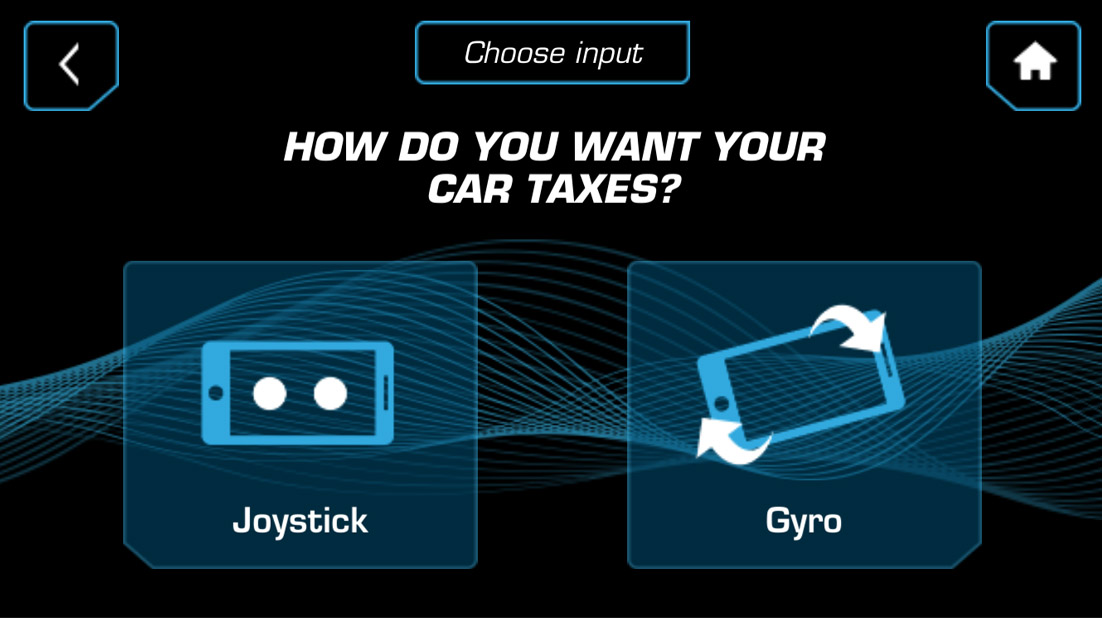 To add even more fun, there are lights that can be activated from the remote control.
Batteries are needed:
The remote control and vehicle require 7 x AAA batteries total that are not included.  Kids go through batteries so quick, it would have been great to be able to plug it into the wall to charge.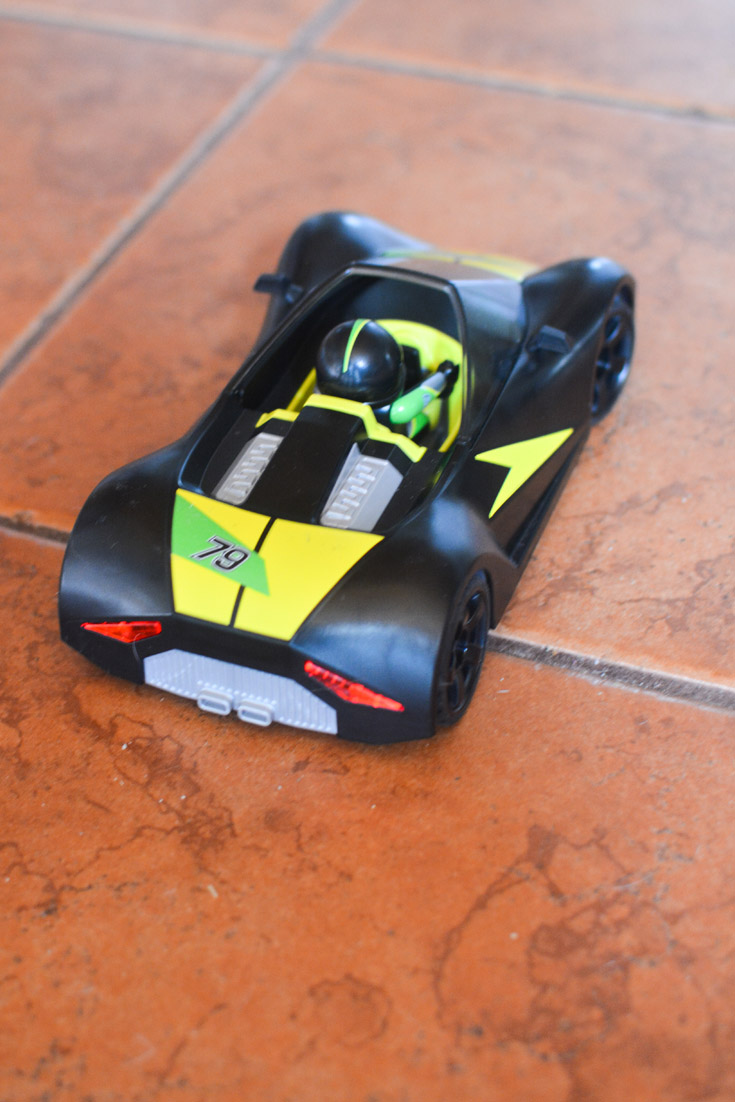 Where to buy?
There are three PLAYMOBIL RC Turbo Racers available, each include a figure with helmet, Racecar, and remote control and are available at major retailers including Walmart and online at Amazon or playmobil.us/