Get ready for summer and swimming with BABY Born Mommy, Look I Can Swim!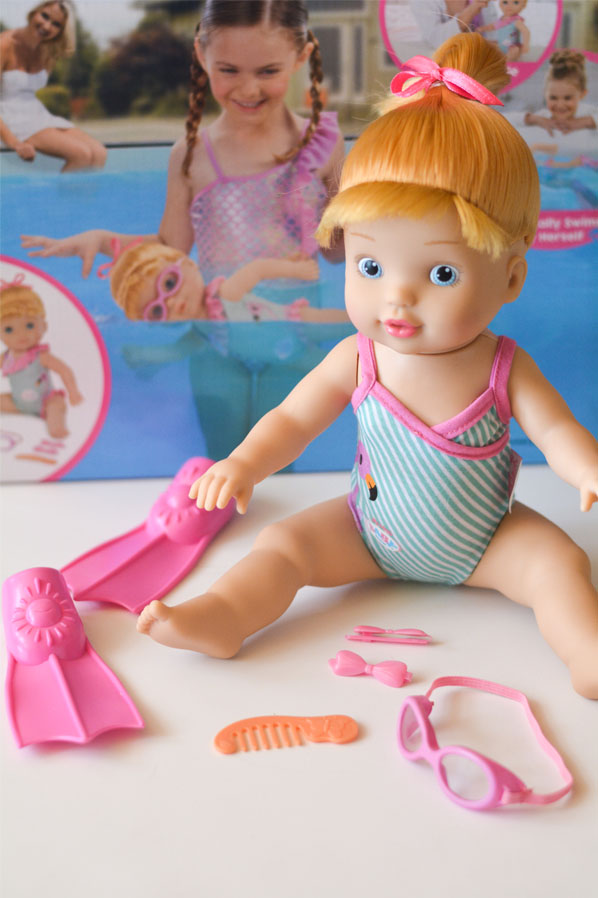 Sample received.
Baby dolls hold a special place in my heart, they are a constant reminder of my grandmother. She used to collect all types of dolls and they'd be all over her house – on the stairs, on shelves, in the bedrooms, and even in the bathrooms. My favorite ones were the ones that looked just like a real baby. BABY Born dolls are more lifelike than ever before, there are dolls that can eat, drink, cry, use the potty, and even swim!
BABY Born Mommy, Look I Can Swim!
BABY Born Mommy, Look I Can Swim! loves swimming, whether it's in the bathtub, at the lake, or in the pool. She is the perfect swim companion in the winter in the bathtub, and loves to swim in the beach and pools in the summer.
Get her ready for the water by putting on her goggles and her flippers. Baby knows when she is in the water and will move her arms and kick her feet just a real swimmer. When swim time is all over, comb her hair and style it with a hair clip.
Encourage Children To Learn How To Swim
I believe in teaching children how to swim at a young age and BABY Born Mommy, Look I Can Swim! can help make the transition into the pool easier for children who may be hesitant or scared of the water.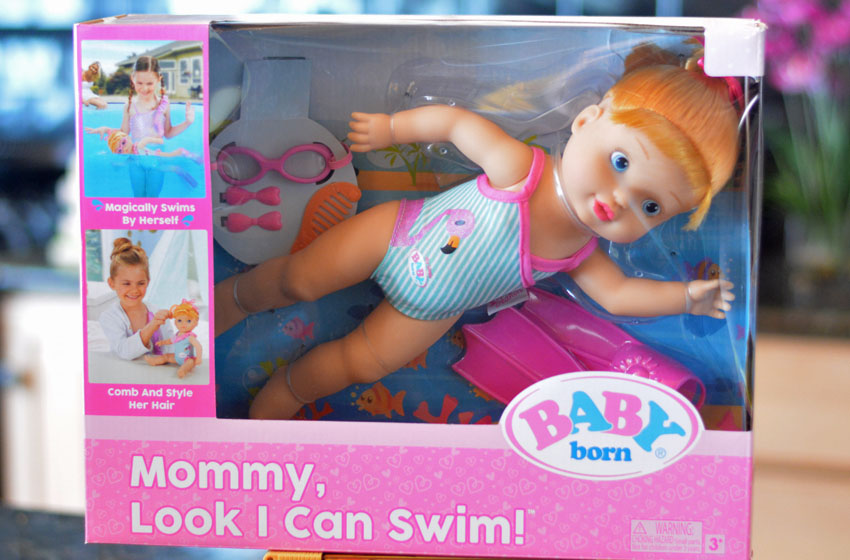 Where can I buy BABYBorn Mommy, Look I Can Swim?
Purchase this BABY Born swimming doll in Blonde, Brunette and Curly on Amazon.