Avoid the sugar overload this Easter with these fun Non Candy Easter Basket Ideas.  Of course you can add in some sweets, but don't go overboard. Fill the eggs with small toys or army men at the dollar store to to reduce the amount of candy.  My kids always receive a package of PEEPS, but in years past we have limited the amount of sugar with a variety of craft supplies, toothbrushes, books, LEGOS, and small toys.

Non Candy Easter Basket Ideas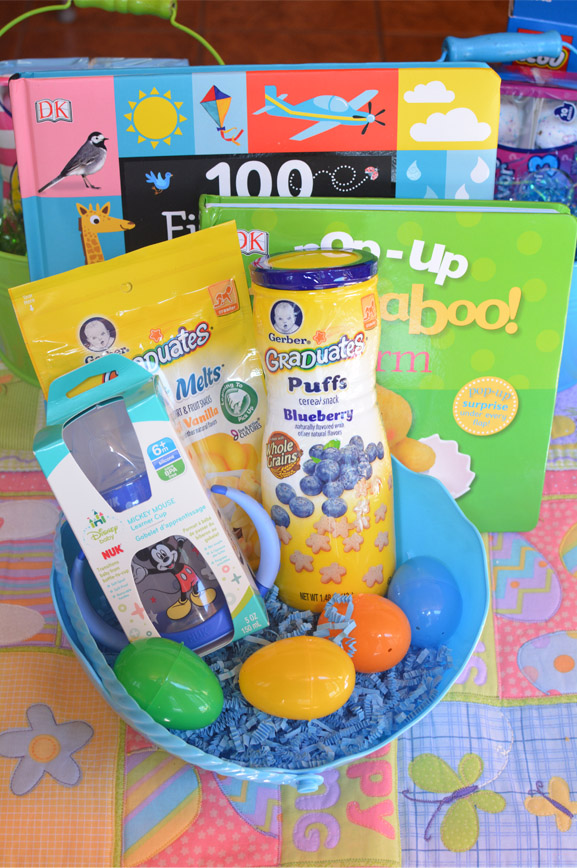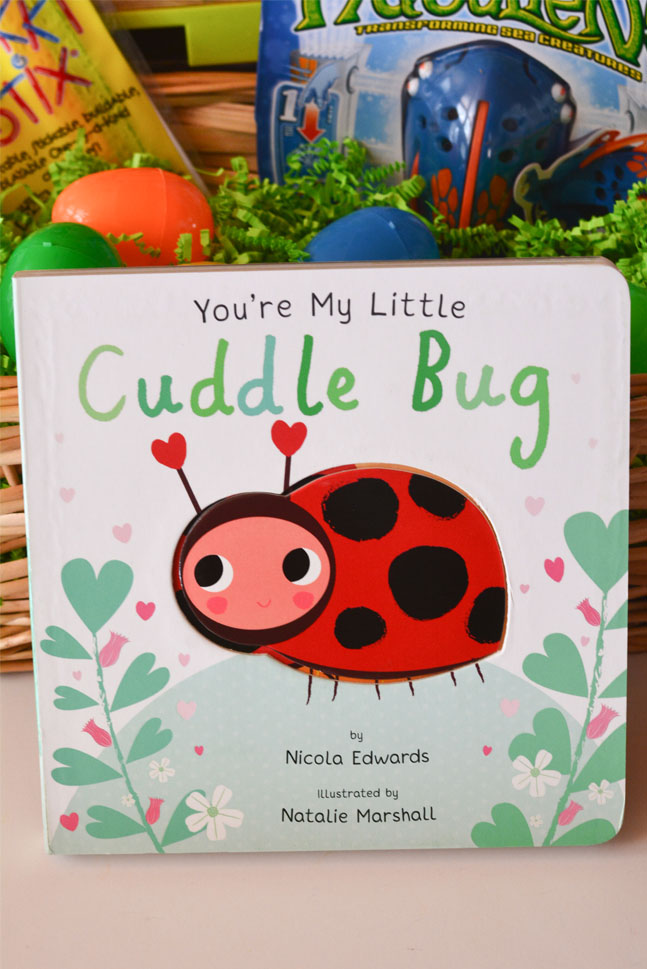 Easter Basket Ideas For Baby and Toddlers:
NUK Disney Learner Cup with Silicone Spout
Green Toys™ Airplane & Board Book Gift Set –  Fly through the pages of playtime! This set includes the Green Toys™ Airplane and A is for Airplane board book. The colorful airplane features a spinning propeller and a tapered, easy-to-grasp body shape. A is for Airplane is an adventure through air, land, and sea that brings the alphabet to life throughout the journey from A to Z. Made and printed in the USA from 100% recycled materials. Color combinations may vary. Packaged with recycled and recyclable materials printed with soy inks. For ages 1 and up.
100 First Words-  This artfully designed lap-book is the start to baby's learning adventure with clear introduction to primary concepts like shapes, colors, and animals.
Pop-Up Peekaboo: Farm- This interactive book features bold pop-ups that make a sheepdog, horse, pig, and more jump from the pages when the flaps are lifted.
You're My Little Cuddle Bug by Nicola Edwards and illustrated by Natalie Marshall. Celebrate your little cuddle bug with the You're My Little Cuddle Bug board book . This colorful rhyming board book features chunky pages for little hands and die-cut cuddle bugs.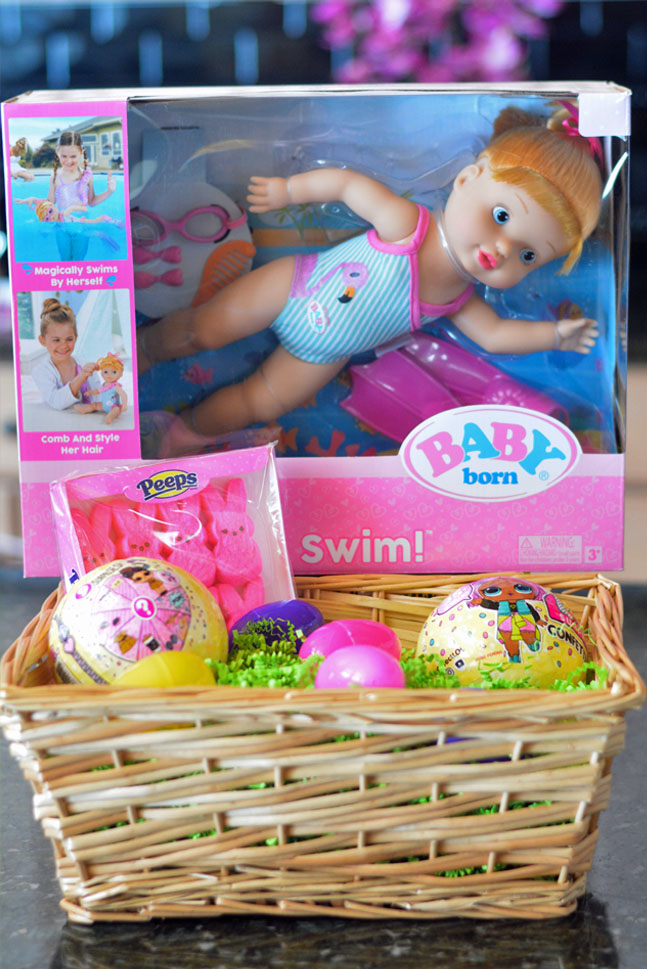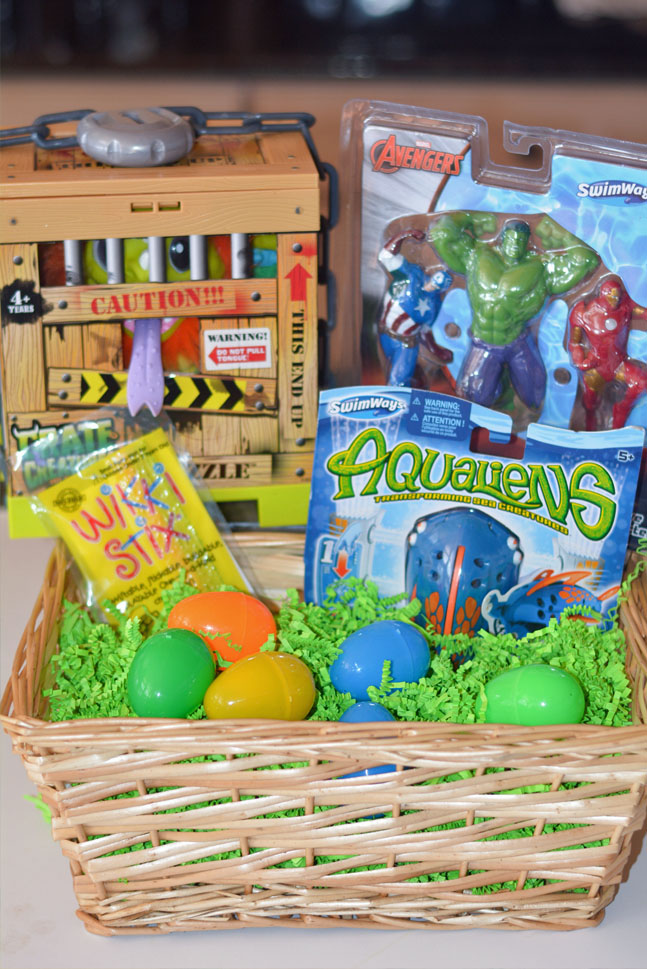 Non Candy Easter Basket Ideas for Girls & Boys:
Aqualiens Transforming Sea Creatures- Get ready for summer and swimming with the The Aqualiens Transforming Sea Creatures from Swimways. These fun water toys are the first water-activated transforming dive toy. As they fall through the water, the Aqualiens morph from a pod into a shark or seahorse. These dive toys are great for entertaining kids at pool parties and for encouraging kids as they practice swimming. Assortment includes a red & blue shark, and pink and aqua seahorses. Each sold separately. Availability at Toys"R"Us, Amazon and Canadian Tire.
Avengers Dive Characters – Avengers Dive Characters are soft and flexible dive toys that look like children's favorite characters. Favorite characters include Captain America, Black Panther and Hulk Buster or Iron Man, Black Widow and Hulk. These Avengers Dive characters are double the fun as they can be used inside and outside the pool. Each set includes three different characters.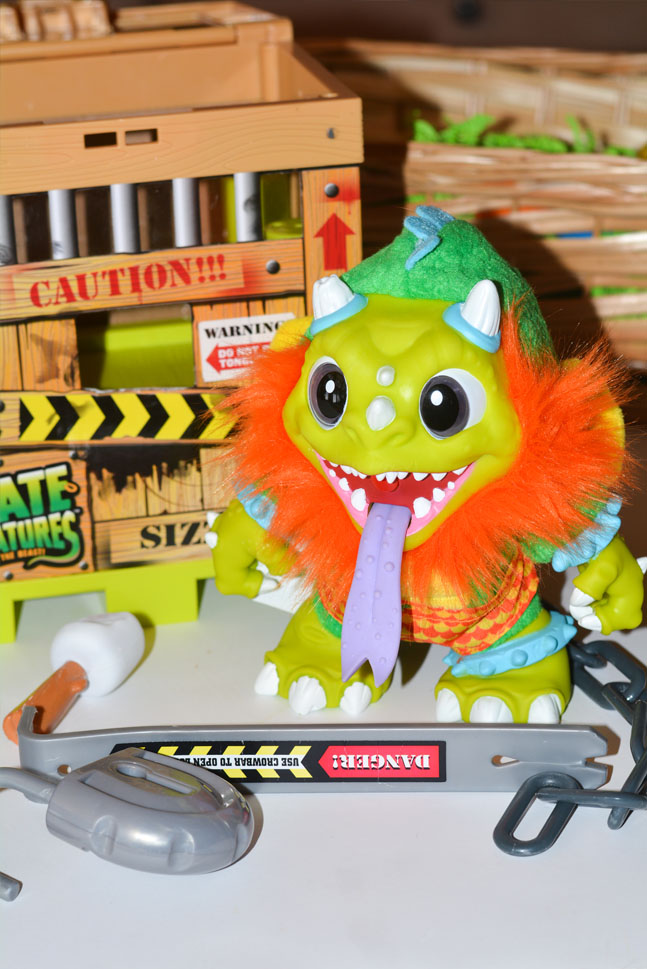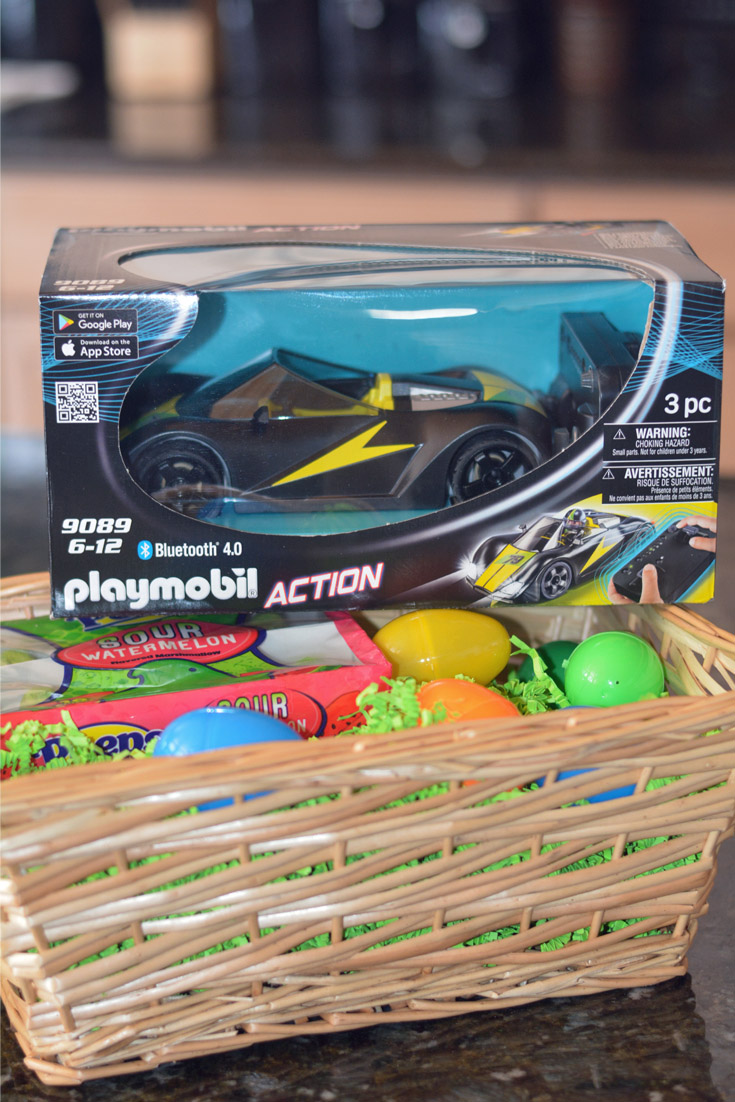 Crate Creatures Surprise!
Kids will love using the crowbar to pop the lock and break open the Crate Creatures Surprise. Once the lock is broken and the box pryed open watch the mystery creature pop out of their crate. Pull the tongue and watch the creature's eyes glow, vibrate, and make fun sounds. Each creature comes with 45+ unique creature sounds, and their favorite food which triggers special sounds when placed near his mouth.
PLAYMOBIL RC Turbo Racer -With Bluetooth technology, kids can turn any iOS or Android smartphone into a remote control by downloading the free PLAYMOBIL RC Racers app, or use the included remote control. Includes a figure with helmet, Racecar, and remote control.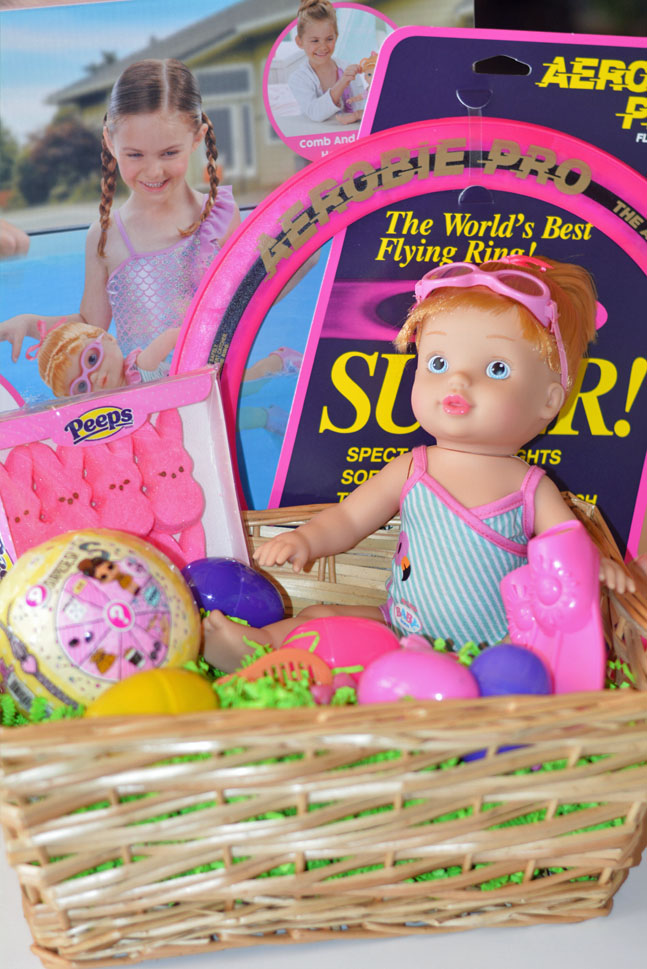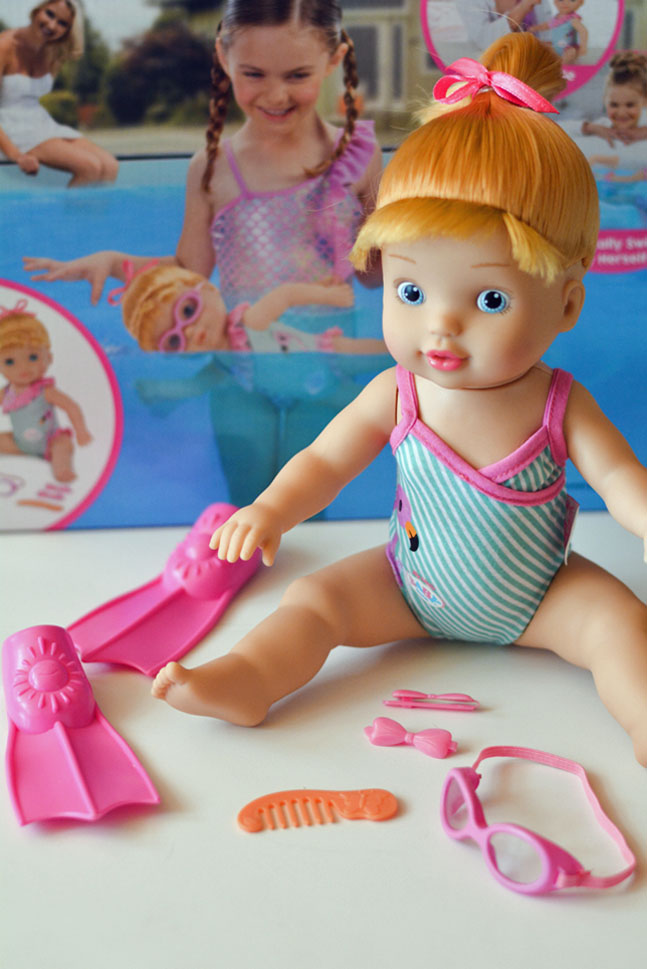 MOMMY!, Look I Can Swim!
– Just in time for summer is the The BABY born MOMMY!, Look I Can Swim doll! This adorable doll automatically swims on her own when placed in water- either in the pool or in the bath tub! Watch her arms move and feet kick with her pink flippers and googles. She also comes with a comb and 2 barrettes for fun hair play! Available in Blonde, Brunette and Curly.
Aerobie Pro Ring– Get the kids off their video games and create some friendly competition outside with the Aerobie Pro Ring. This flying disc features a thin design that allows the disc to travel long distances and soft edges for comfortable catches. The open center allows each player to choose their favorite throwing and catching style – catch the edge with your hand or use the center to catch it with your arm or foot.  Can you come close to the farthest throw? 1,333 feet (406 meters)! Available in assorted colors.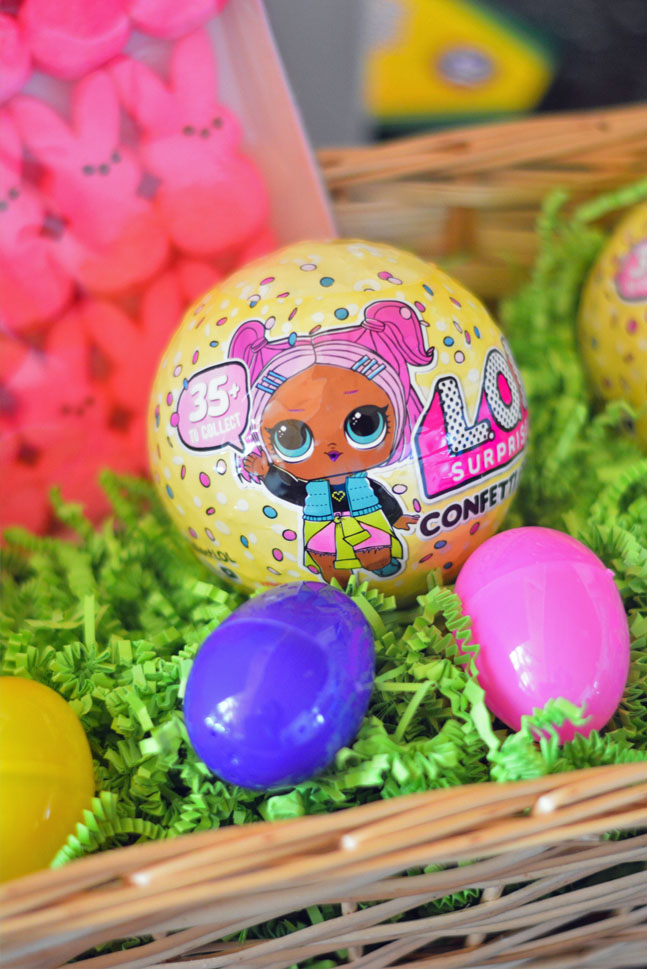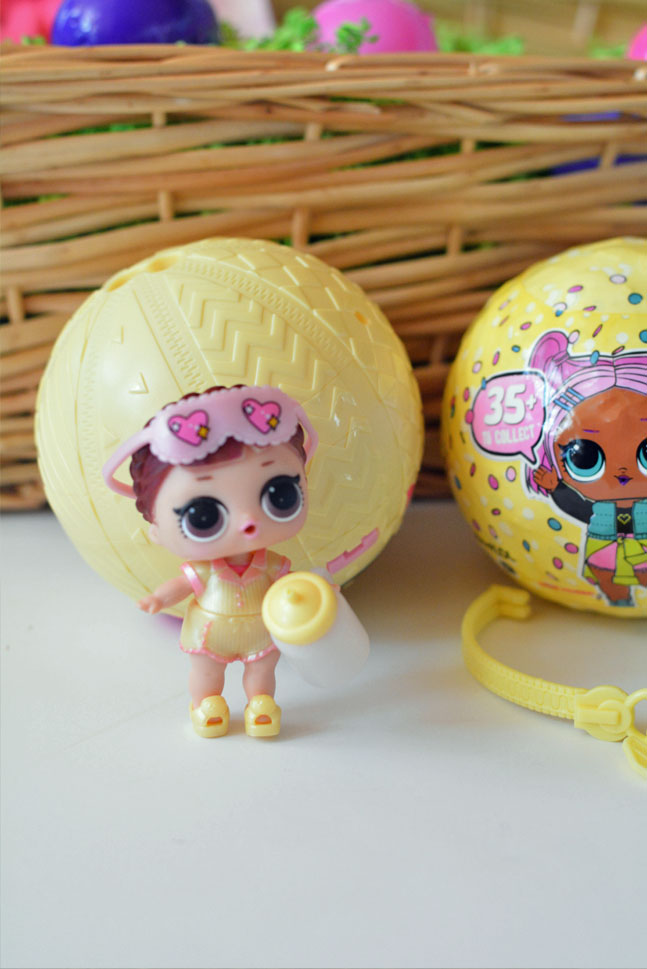 L.O.L. Surprise! Confetti Pop!
Find the ribbon to open the L.O.L. Surprise! Confetti Pop! to reveal special surprises!  9 surprises included:  Secret Message Sticker, Collectible Stickers, Bottle Charm,  Shoes, Outfit, Accessory, Ring Tattoo,  Confetti, and L.O.L. Surprise! Doll are included with each. There are 35+ all new dolls to collect in Series 3
.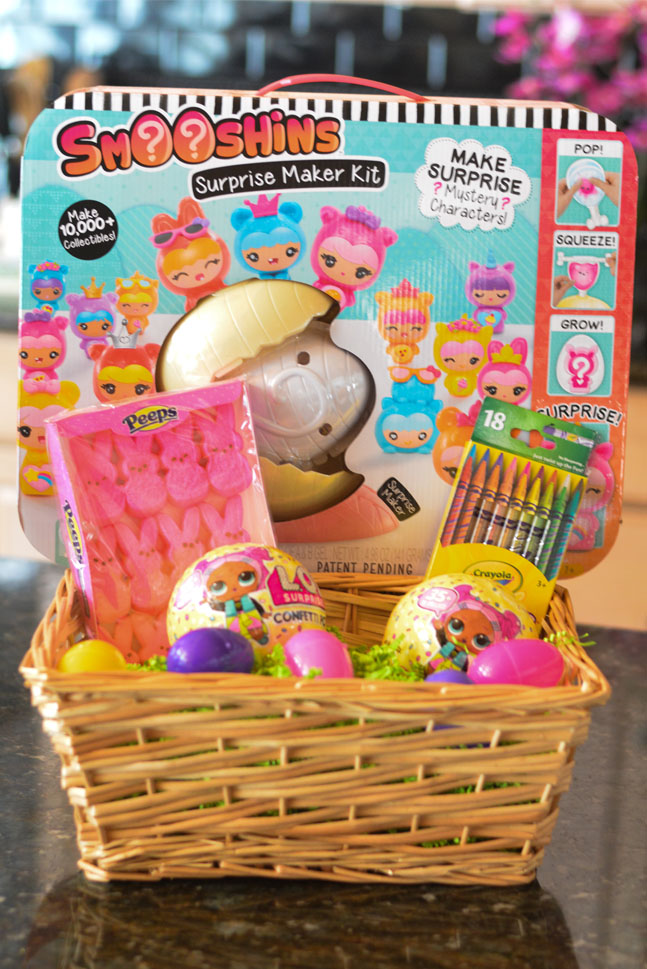 Smooshins Maker Kit – This egg-shaped surprise maker kit comes with everything you need to make two surprise Smooshins including  two headpieces, two faces, two bellies, and two character stands . What are Smooshins? They're cute smooshy characters that can be customized by color and accessories – faces, bellies, and headpieces!