Battle on land or on water with the new LTXtreme Land Sea RC from Little Tikes. Transform from an assault vehicle to a battling boat with a press of a button, parents will love the rechargeable feature.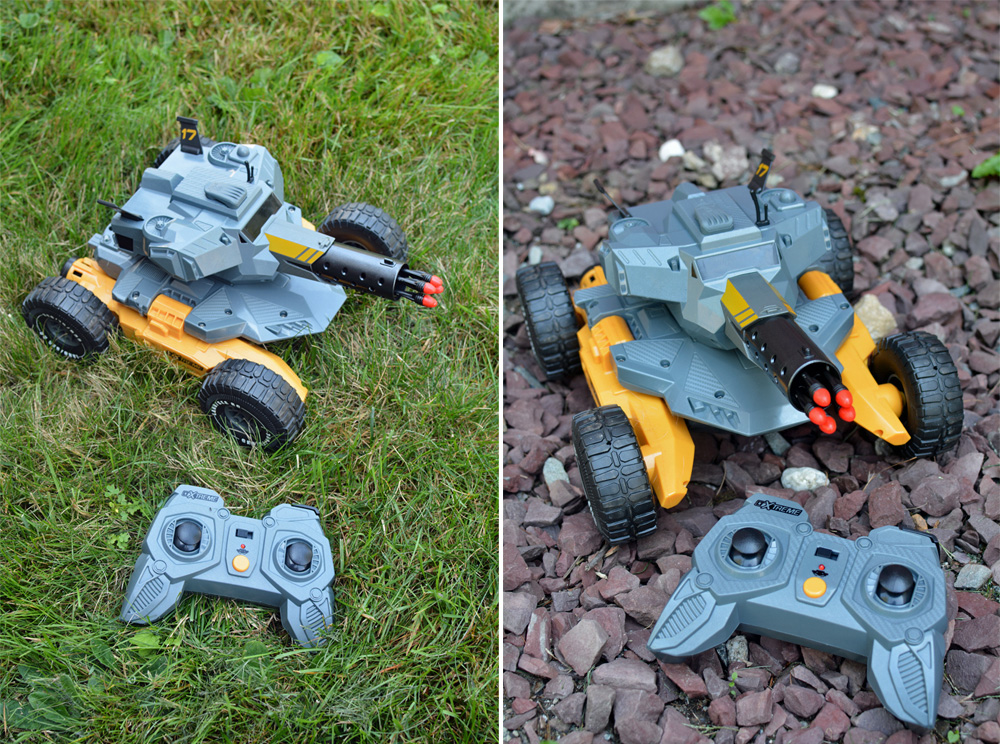 LTXtreme Land Sea RC provided by Little Tikes.
As a mom of three boys, well four if you count by husband who will always be a kid at heart, we've had our fair share of RC cars, boats, and helicopters. Almost every year one of the kids will receive one for Christmas or their Birthday and before long it ends up in the basement as they go through batteries so quick or they break. They love playing with them, but I'm not a fan of the endless amounts of batteries they go through, most take at least 6 and between my two oldest boys and the neighborhood kids the batteries need to be replaced after a weekend.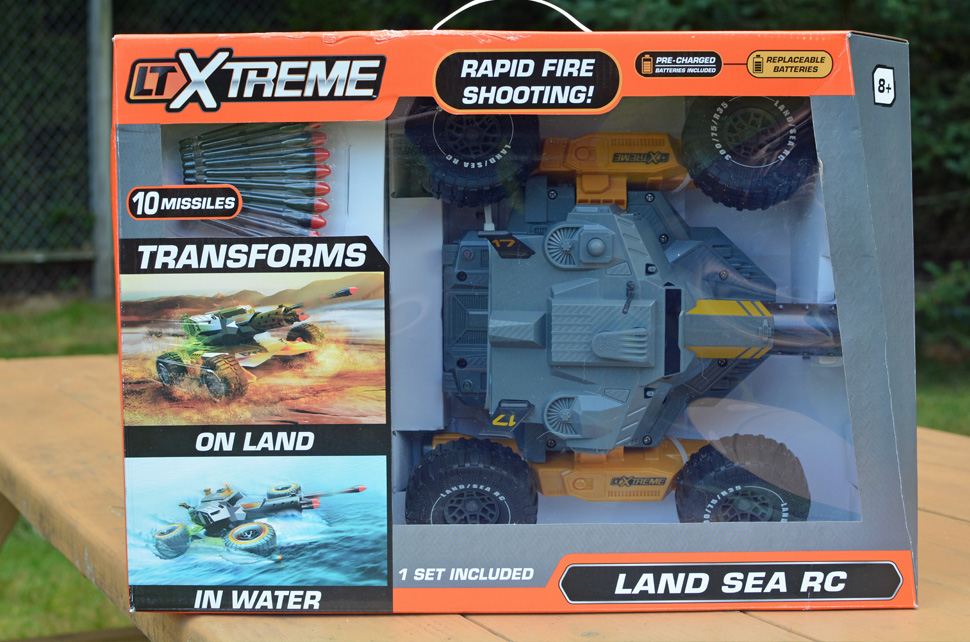 The new LTXtreme Land Sea RC from Little Tikes combines two favorites, an RC vehicle and a RC boat. It transforms from an assault vehicle to a battling boat with just one touch, and was designed to withstand the rough and tough elements. It doubles the fun as it can be used on land and driven into the water, unlike a regular RC car that can only be used on land, and a boat that can only be used on water, making it perfect for our weekends at the camp.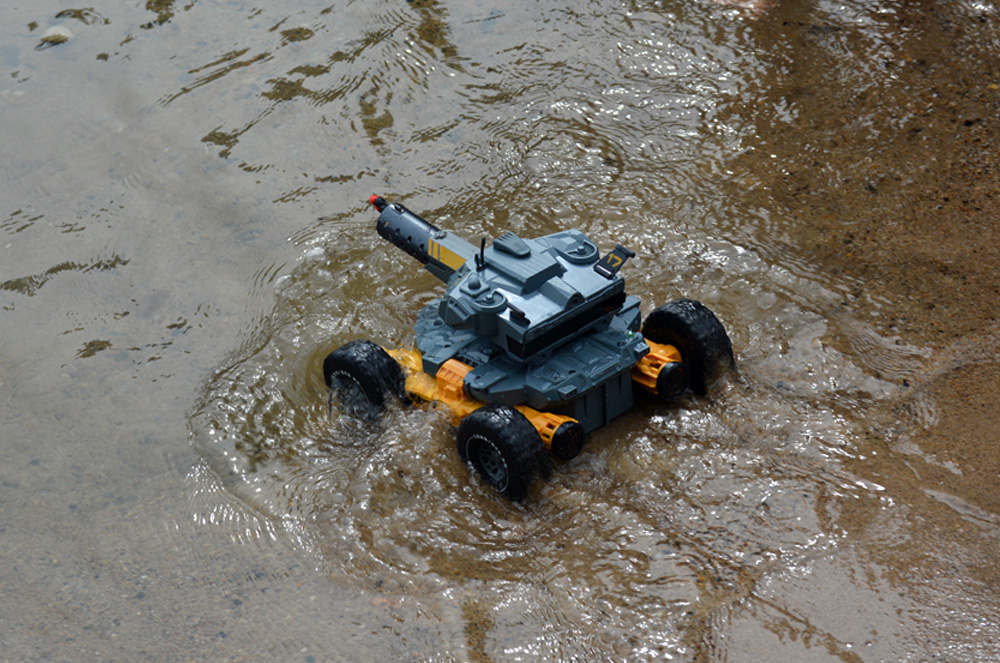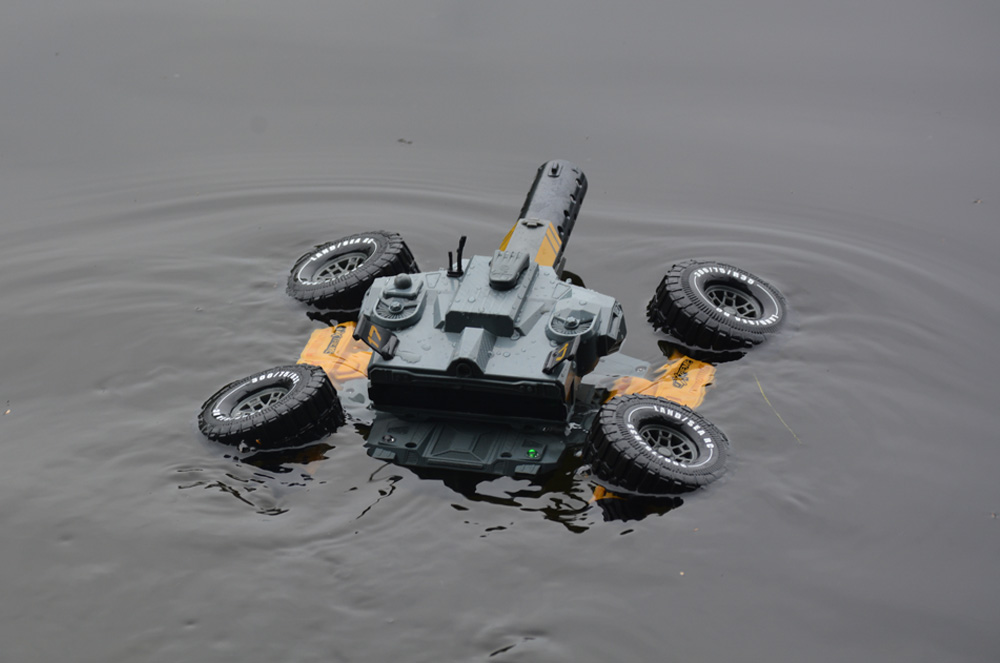 The RC car comes fully assembled and is pre-charged so within seconds of opening the box kids can drive it around instead of having to wait that endless hour for it to charge.
Within a few minutes both of my older kids mastered driving it around and transforming it once it hit the water. During the summers we spend the weekends at our camp which is just feet from the lake making the LTXtreme Land Sea RC the ultimate RC toy as they could use it on the grass, the driveway, and even drive it on the boat ramp into the water. The LTXtreme Land Sea RC provided endless amounts of fun and I loved that I could just plug the USB charger into the wall to recharge, there was no going through batteries or having to run to the store to get additional batteries.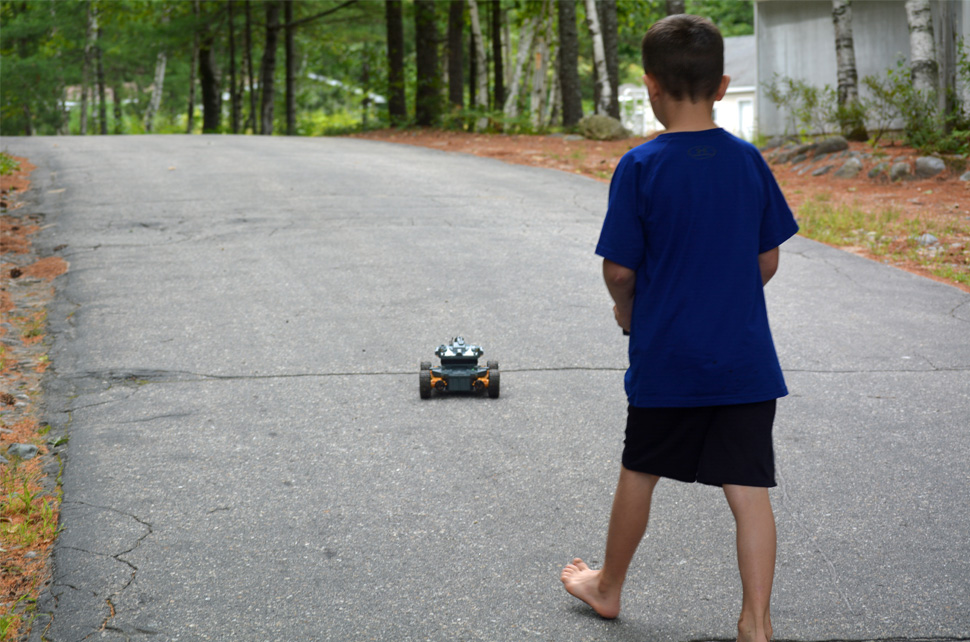 The LTXtreme Land Sea RC features rapid fire and single shooting capabilities, and comes with 10 floating missiles. The cannon can only hold 5 missiles at once so if you misplace one, or a dog gets a hold of one like in our case you'll have extras.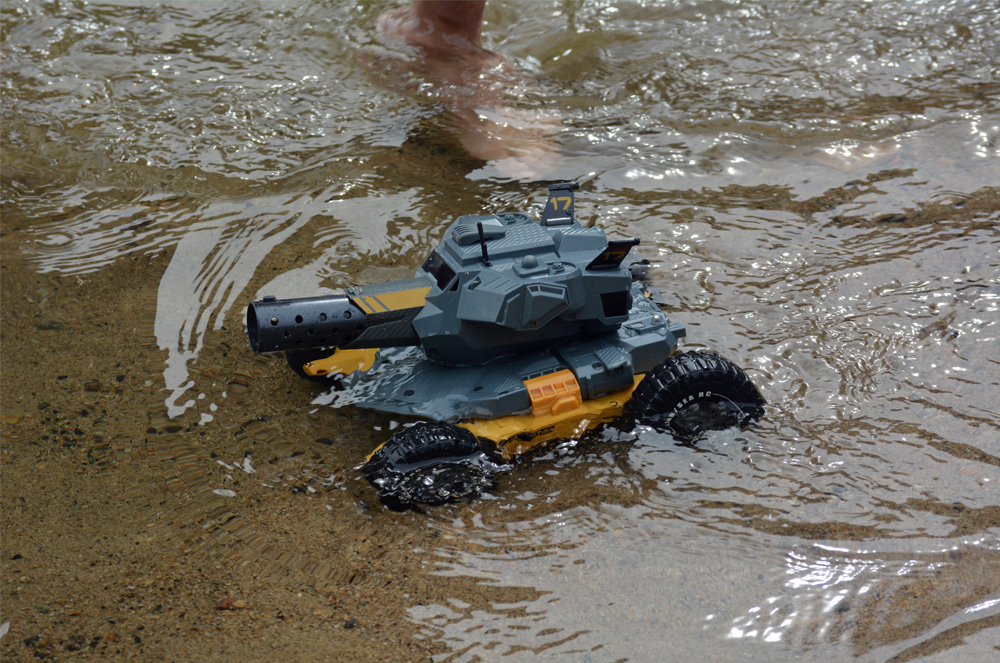 We tried it at the beach but the tires were having trouble driving it out of the water and would just spin out into the sand, it worked a lot better on the harder surface.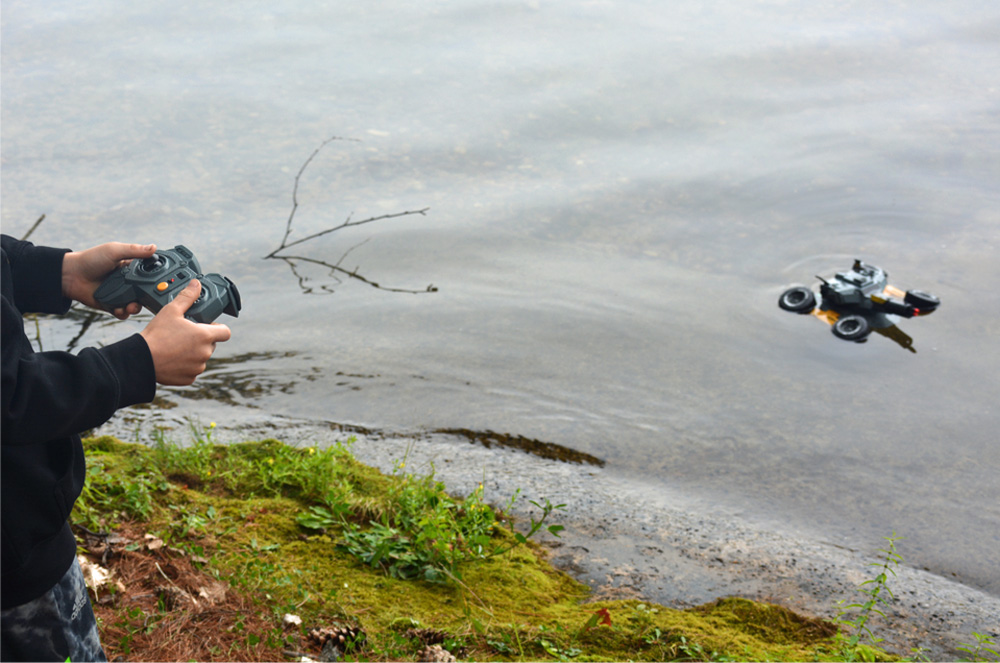 They kids are constantly staying active and running around seeing what obstacles they can overcome next. The LTXtreme Land Sea RC also inspires them to use their imagination as they enjoy creating new obstacle courses out of sticks, rocks, pine cones, and setting up targets as they get ready to battle.
Video Update. Will add another video once we get our first snow.
Since our weekends at the lake are almost over, we can't wait to try it out this winter on the snow!