This post has been sponsored by Pfizer Consumer Healthcare. All thoughts and reviews are my own.
Keeping all three of my children from getting sick especially with two in elementary school and a toddler that loves to touch everything is almost impossible. We'll go in spurts where everyone is well, but throughout the fall and winter, runny noses, coughs, and fevers are a common occurrence. Just this morning my little guy woke up with a runny nose and small cough.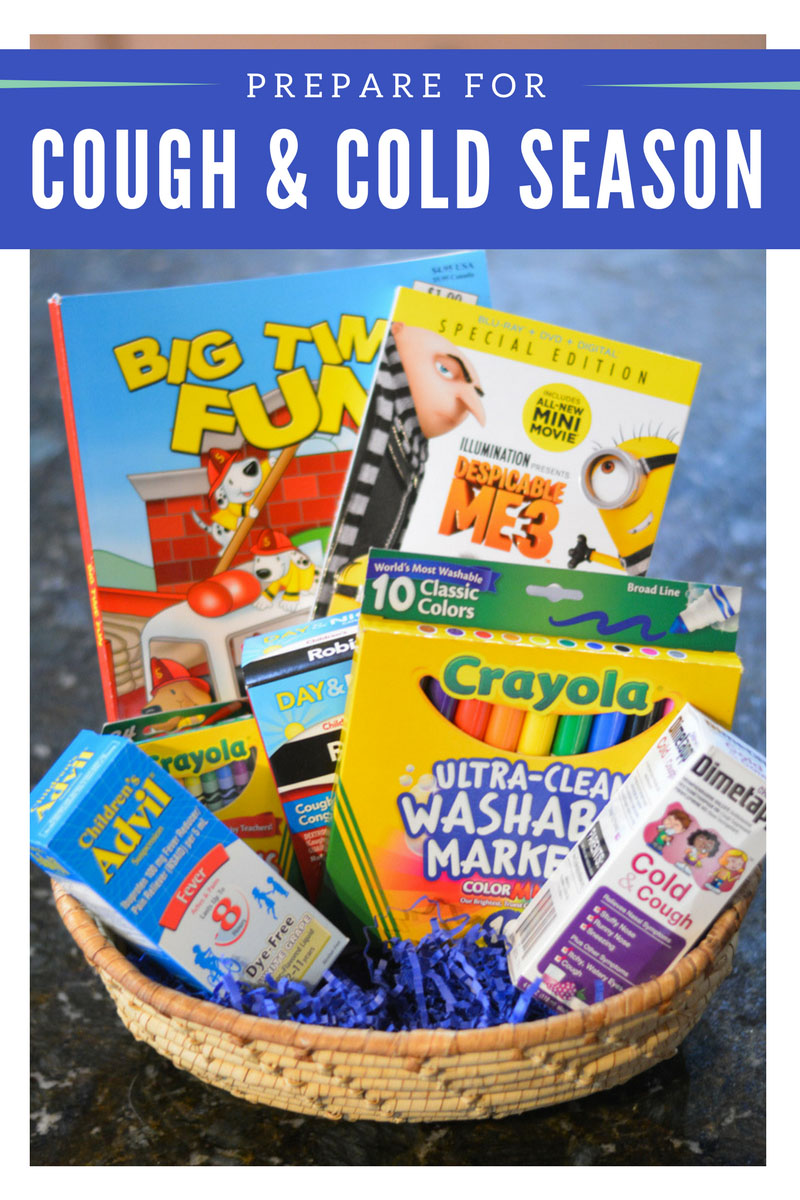 When sick gets real, I know that I'll be prepared with a cabinet stocked with cold and flu medicine, a thermometer, tissues, soup, freeze pops and quiet activities for those moments when they get a burst of energy.
The pediatric brands of Pfizer Consumer Healthcare are there with three solutions – Children's Advil®, Children's Robitussin® and Children's Dimetapp® – to help tackle the ickiest of symptoms.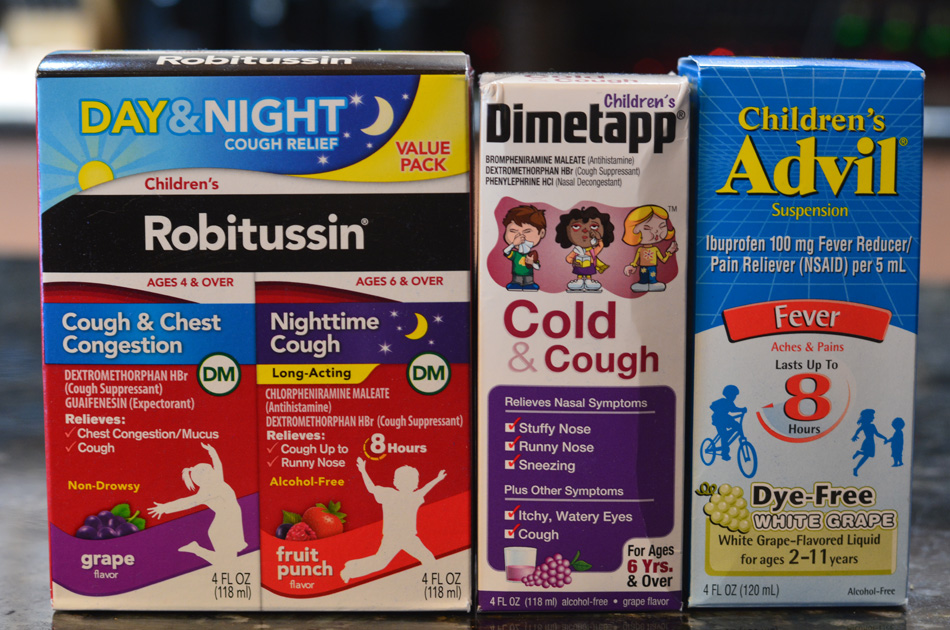 Children's Advil® Suspension is a a great solution for kids as young as 2 and up to 11. It comes in several great-tasting flavors, including: Sugar-free Dye-free Berry, Bubble Gum, Grape, Blue Raspberry, Fruit and Dye-Free White Grape flavors and helps to ease the aches and pains while reducing a fever. For fever relief for children 6-23 months there is Infants' Advil® White Grape that includes a syringe for easy dosing .
The Children's Robitussin® DM Day/Night Pack (Children's Robitussin® Cough & Chest Congestion for ages 4+ and Children's Robitussin® Nighttime Cough Long-Acting for ages 6+) is formulated just for kids.  The non-drowsy daytime formula helps to break up chest congestion while the nighttime formula helps to relieve coughs and runny noses while they rest.
Children's Dimetapp® Cold & Cough is for children ages 6+ and  tackles that bothersome stuffy and runny noses, while working to relieve cough.
It's never any fun to be sick, and as I parent I feel helpless as I watch how uncomfortable they are, but I can try my best to make them feel loved and comforted. For the older kids, there are times when they get energy but are still not feeling well, I'll take out a basket full of quiet activities to help the day pass.
Sick Day Boredom Buster for Kids:
Board game
Crossword puzzles
Coloring
Cuddle up on the couch and watch a movie
Puzzle
Easy recipes
Are you prepared for the cold & flu season?
When was the last time you went through your medicine cabinet and checked the dates?
Product, information and giveaway prize provided by client. All opinions are my own personal and honest thoughts. By entering this giveaway you agree to the Giveaway Rules. This giveaway will end on December 26, 2017 at 11:59pm EST. The winner will be chosen via Rafflecopter. The winner will have 24 hours to respond or a new winner will be selected. You must be 18 years or older. Open to continental U.S. residents only. No P.O. Boxes.