While we have a PS4, PS3, and Wii in our house, my two elementary aged kids rarely play video games. To be honest, they've played on them maybe 2 hours since Christmas. Their iPads on the other hand get used on a weekly basis, but I'm a bit strict on the amount of time they can be used, for the summer they only get 30 minutes to an hour at most in the morning before it's time to head outside to play. With school out for summer, the kids spend most of their time outside, but there are moments when they prefer to come in the house and cool off. For days like those, and rainy days, they can choose from a variety of imaginative play toys including the new PLAYMOBIL Water Park with Slides playset.
Introducing PLAYMOBIL Water Park with Slides Playset: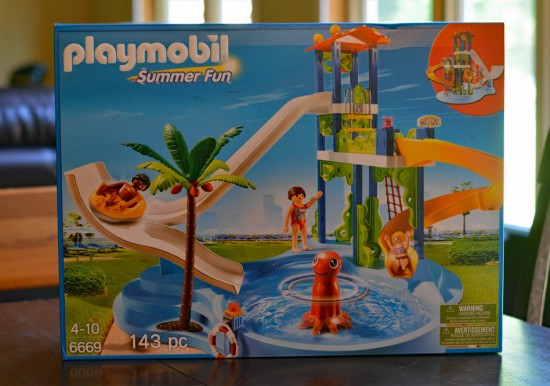 Take a break from the summer heat with a visit to the Water Park with Slides. With two jumbo slides, one regular and one for tubing, kids can slip and slide their way down to the wave pool at the bottom. The octopus in the middle spins, creating fun ripples throughout the pool. When ready to take a ride down the slide, use the park's pulley to pull the tube up to the top of the slide. Just be sure to wait until the pink octopus gives you a green smile for heading down the slide. Set includes two adult figure, one child figure, multi-level structure with slides, tube, life ring, and other accessories.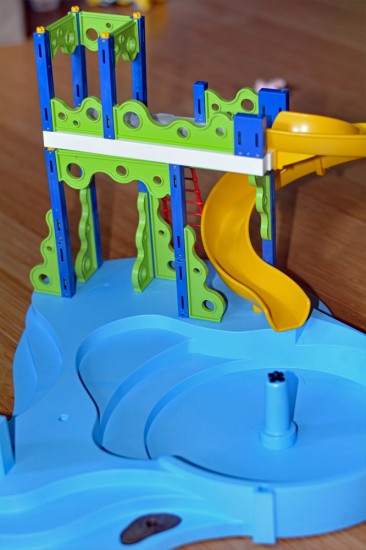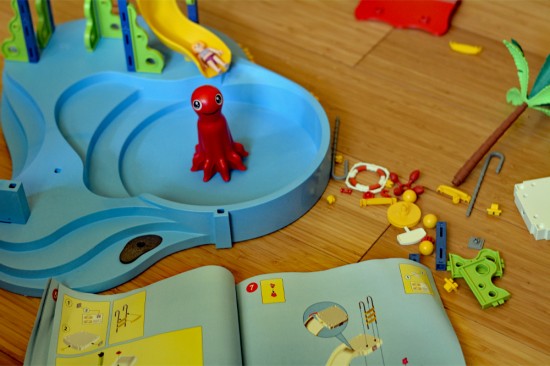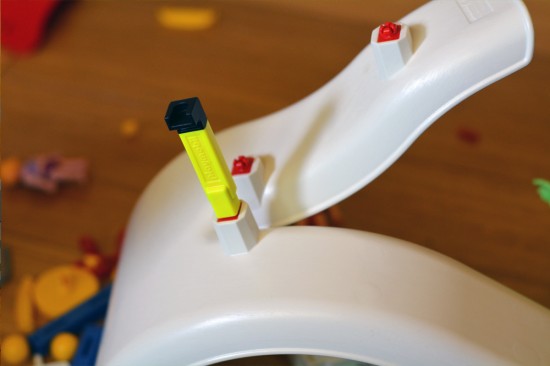 *Handy tool to help secure small pieces.
 The PLAYMOBIL Water Park with Slides Playset encourages children to explore and use their imagination while having fun. It took about 15-20 minutes to set up which included Trevor's help, he tried to do it by himself but was having trouble with a few pieces. You'll notice that a tool is included that helps to secure the smaller pieces and it was convenient.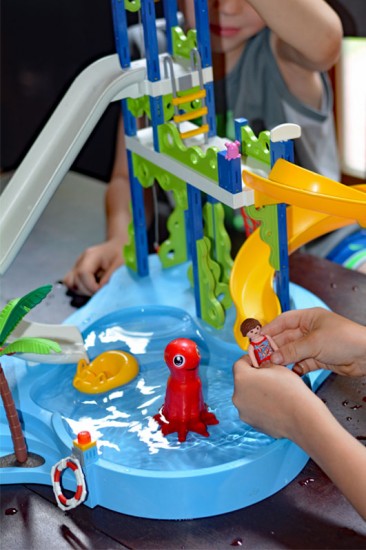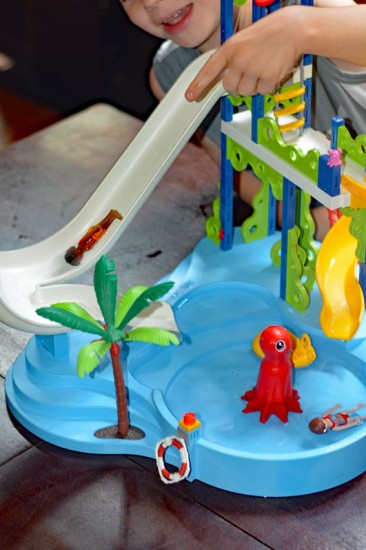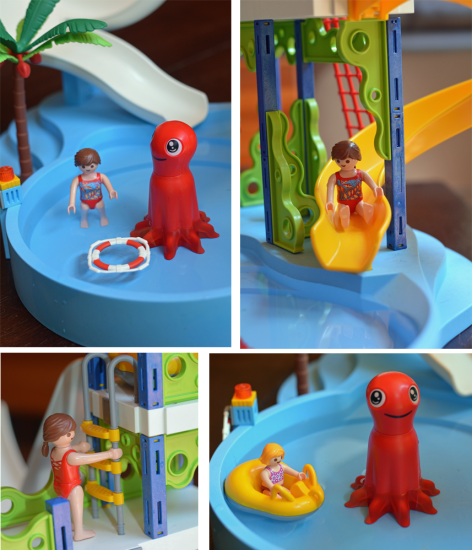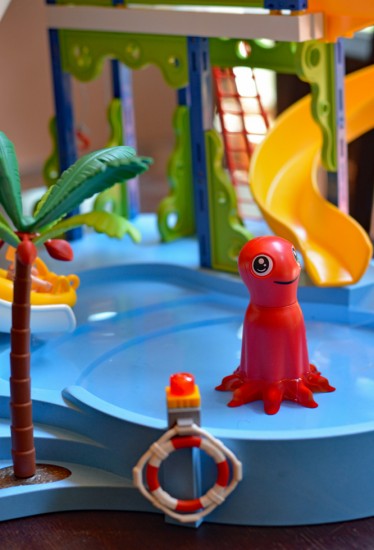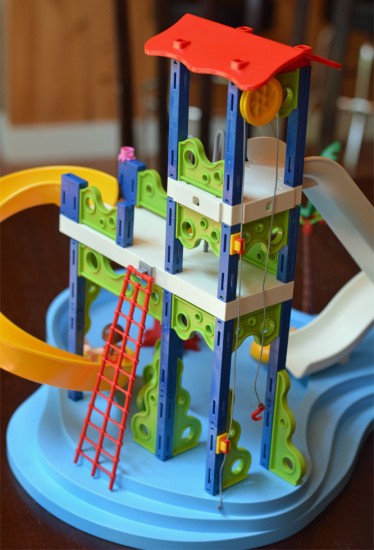 This PLAYMOBIL playset has many characteristics and details of a water park including a rope to help carry the tube to the top, a life ring, stairs, and two water slides, one that can be used with the tube, one that can be used without. Three figures are included which allows for multiple children to play at the same time, including 2 adult figures and a child figure. It can be used with or without water, although Trevor's favorite feature is using it with water. It dries up fairly quickly once the water is empty, I usually just use a cloth to make sure it's dry around the edges.
Where to buy:
The PLAYMOBIL Water Park with Slides Playset retails for $59.99 on Amazon.
Product,  information and giveaway prize provided by client. All opinions are my own personal and honest thoughts.  By entering this giveaway you agree to the Giveaway Rules. This giveaway will end on July 7, 2016 at 11:59pm EST. The winner will be chosen via Rafflecopter. The winner will have 24 hours to respond or a new winner will be selected. You must be 18 years or older. Open to U.S. residents only, no P.O. boxes.