For a limited time, purchase or receive any Graco® SnugRide® SnugLock™ Infant Car Seat and receive a free extra SnugLock infant car seat base from Graco by mail!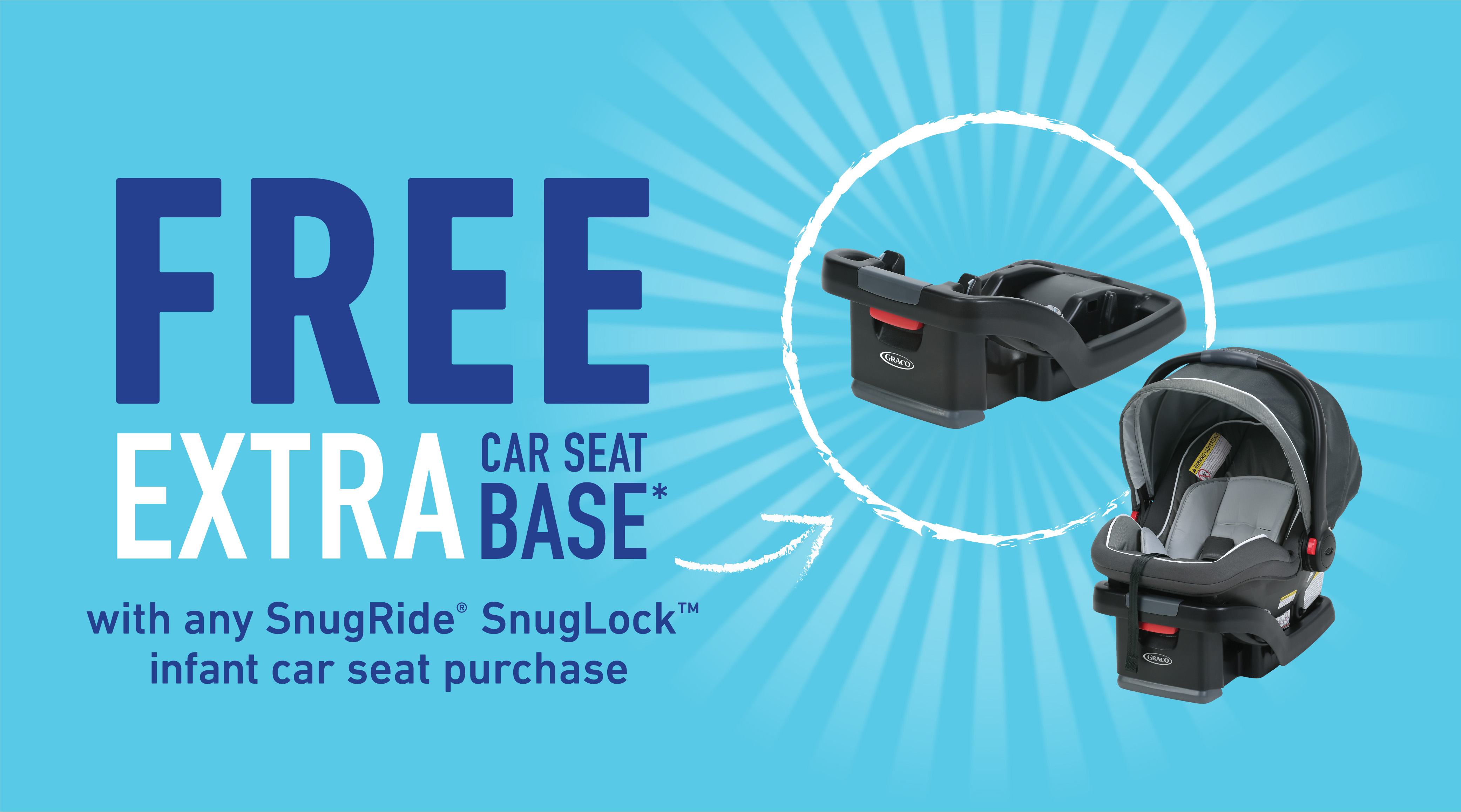 This post is brought to you in partnership with Graco.
Free Extra Car Seat Base Promotion has ended.
How to Get a FREE Graco Car Seat Base
Are you expecting or have a newborn in the house? If you purchased a SnugRide SnugLock Infant Car Seat at your favorite retailer including Buy Buy Baby, Amazon, Walmart or Target between 8/1/18 and 12/31/18 you can submit your receipt for a free base! The same goes if you receive the infant car seat as a gift or at your baby shower, you'll just need the gift receipt.
The second base comes is convenient for a second vehicles, babysitters, and grandparents.
How to Receive your Free Car Seat Base:
Purchase or receive a SnugRide SnugLock infant car seat before 11:59pm on 12/31/18. (see qualifying car seats)
Place a check or star next to the item and date on your receipt.
Snap a clear photo of the entire receipt with your phone.
Text BONUSBASE to 811811 for submission instructions or click the Get Started Button on the website.
Within 48 hours you will receive an automatic confirmation and request to complete a registration form.
For more information the the free Graco Base promotion, visit https://gracobonusbase.com.
Graco SnugRide SnugLock Infant Car Seat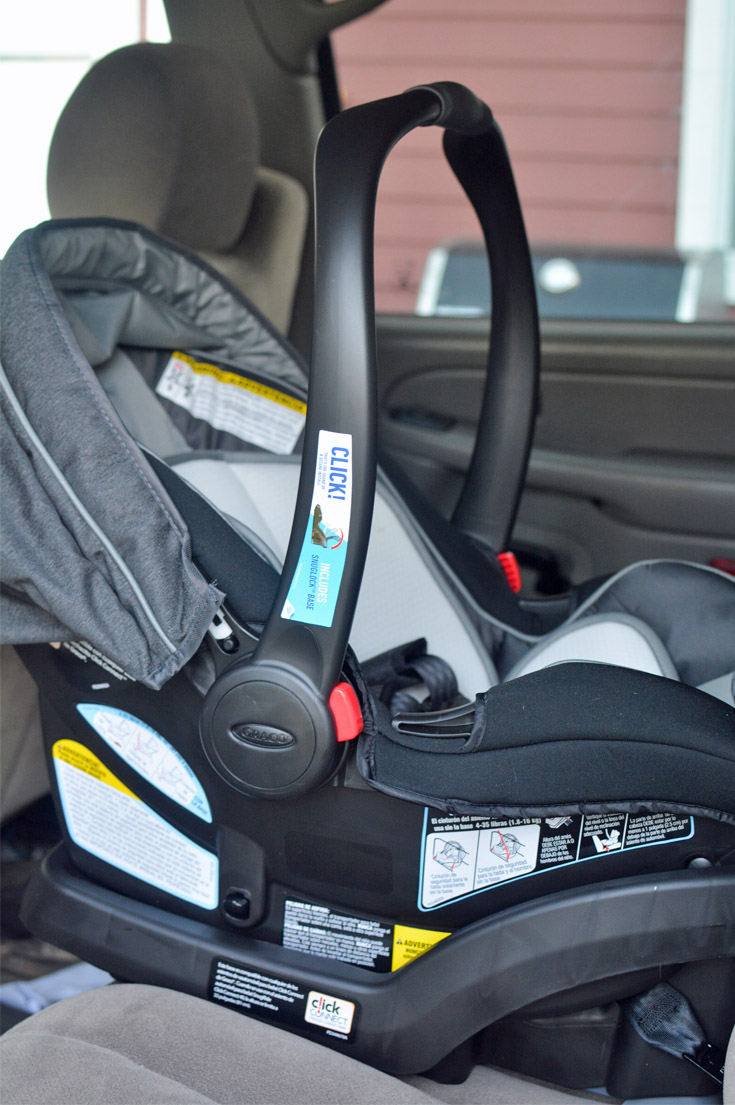 SnugLock™ Technology – hassle free installation using either vehicle seat belt or LATCH.
Easy-to-read level indicator for installation
Rear-facing infants from 4 – 35 lb and up to 32″
Adjustable base with 4 recline positions
One-step attachment to all Graco Click Connect strollers and bases
EPS, energy absorbing foam
Removable newborn head and body support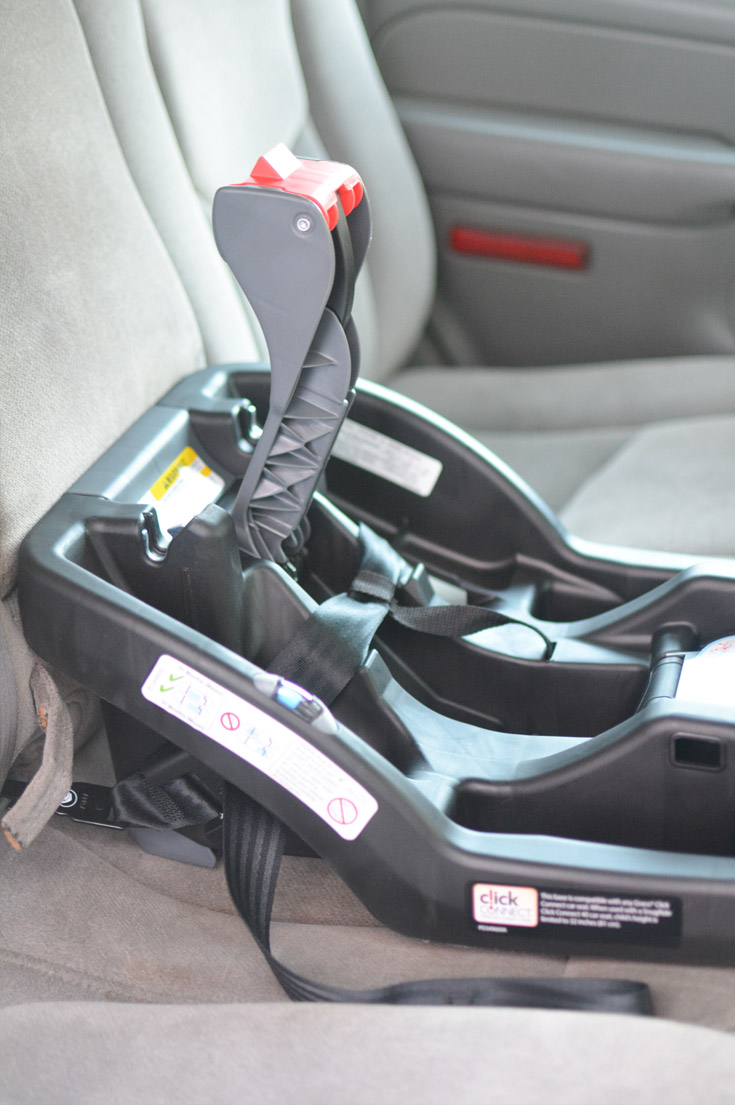 Get a secure install with a simple push that tightens either the LATCH or seat belt.