As a Generation Graco Ambassador, samples are provided.
Through the years we have been through our fair share of car seats, from infant carriers, to convertible car seats, and high back booster seats.  Three car seats for each child in the span of 5-7 years is more than enough, it would have been convenient to list one car seat on our baby registry and have it last throughout their childhood. While that wasn't the option 7 years ago, there is that option now, the Graco 4Ever All-in-1 Car Seat.

Graco 4Ever All-in-1 Car Seat:
Use from 4-120 lbs
10 years with one car seat
10-position headrest – easily adjust the harness and headrest together with no rethreading.
6-position recline
EPS, energy-absorbing foam
Steel-reinforced frame
InRight LATCH attachment provides an easy, one-second LATCH attachment with an audio click cue to help ensure secure installation.
Two cup holders
Washable seat cover that is easy to remove without removing the harness.
Infant/Toddler Rear-Facing 4-40 lbs
Todder: Forward-Facing 20-65 lbs
Child: Highback Booster 30-100 lbs
Big Kid: Backless Booster 40-120 lbs

At 5 1/2 years old, Trevor was outgrowing his car seat in my husband's truck, so a high back booster seat has been on my to-do list. As a Generation Graco Ambassador, I chose the Graco 4Ever All-in-1 Car Seat which will be the only seat that we will need until Trevor is old enough to sit with a regular seat belt. We are currently using it as a high back booster, and in a couple of years, we will switch it to the backless booster. Once he outgrows it, it will be used for our next child, as it is good for 10 years.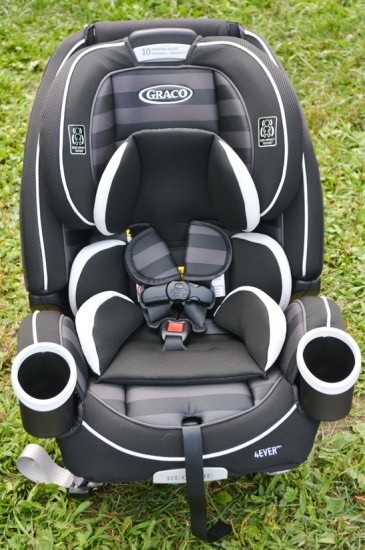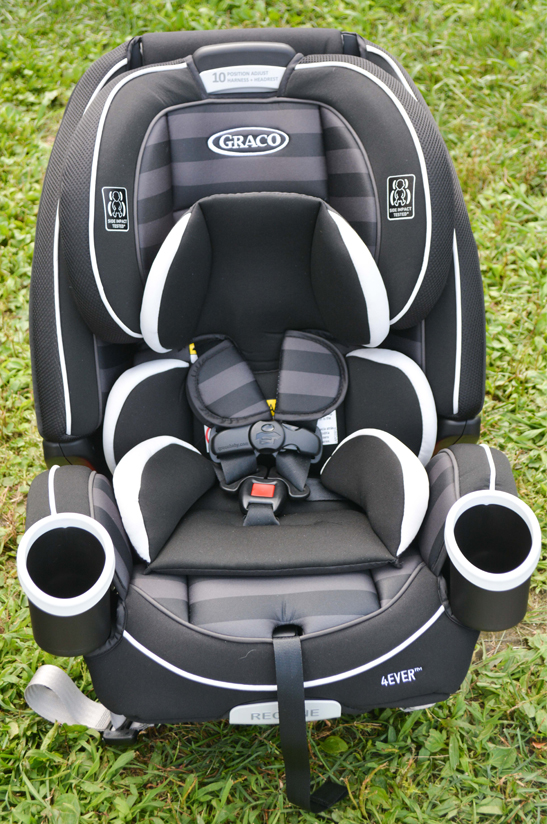 When switching it from a five point harness into the booster mode, there is no need to disconnect the straps, they can be stored in a compartment directly in the back of seat. The car seat can be easily switched back into the five-point harness mode, and you don't need to worry about finding that "special spot" in the house where you previously stored the harness straps.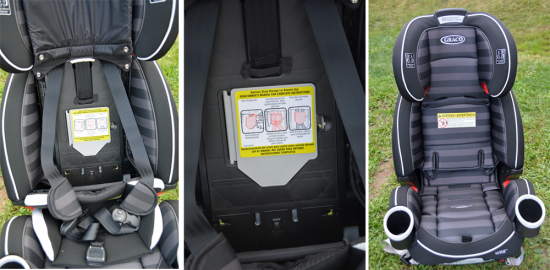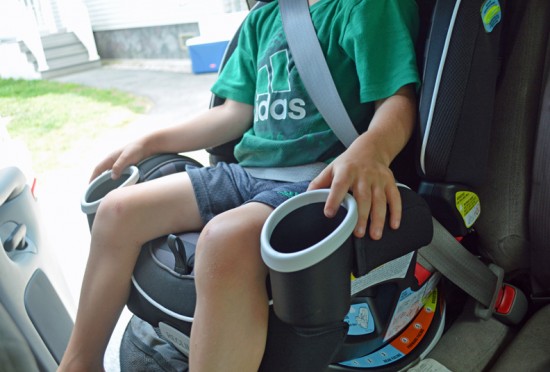 Installation was quick, and unlike the high back booster that Jonathan uses, the Graco 4Ever is easy to buckle when in the booster mode. Jonathan still sometimes stuggles with his, while Trevor can buckle himself no problem in the Graco 4Ever. We often travel, which leaves the kids sitting in their car seats for 3+ hours at a time, sometimes 16+, so it's important that the seat is not only safe, but comfortable as well. The Graco 4Ever features EPS, energy-absorbing foam, and with the two integrated cup holders, Trevor can put his drink in one, and a snack in the other.
Where to Buy the Graco 4Ever?
The Graco 4Ever All in-1 car seat is available in a variety of fashions and can be purchased at Babies R Us, Buy Buy Baby, Target, Amazon & Walmart.
Go With Graco Sweepstakes – Win a family trip!
The folks over at Graco know the importance of family trips and creating lasting memories, and they want to send one lucky family on a trip to the US destination of their choosing. Five runners up will win Graco travel product of their choice!
Enter the #GoWithGraco sweepstakes
Visit www.gracobaby.com/gowithgraco to fill out the online entry form and read the official rules
Follow @Graco on Pinterest
Pin or re-pin a photo of a place you'd like to visit along with #GoWithGraco and #Sweepstakes
Enter to win a Graco 4ever 4-in-1 Car Seat!
To enter, simply fill out the form below. Open to U.S. only.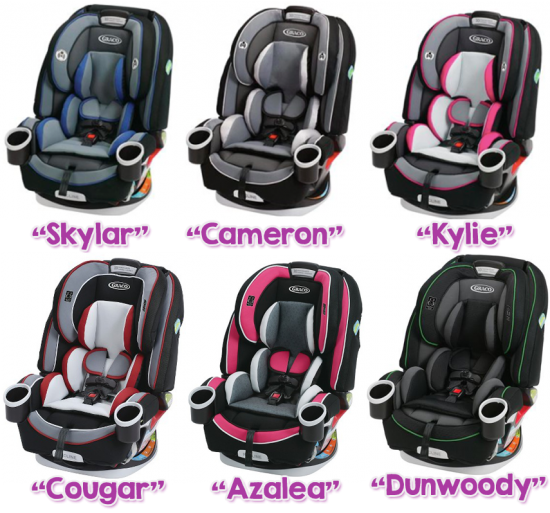 *Sample of fashions available.
Sample, giveaway prize and information has been provided. By entering this giveaway you agree to the Giveaway Rules. This giveaway will end on October 19, 2015 at 11:59am EST. The winner will be chosen via Rafflecopter. The winner will have 24 hours to respond or prize will be forfeited. You must be 18 years or older. Open to U.S. residents only. No P.O. Boxes.  Allow 4-6 weeks for prize fulfillment.  All opinions are 100% my own.