This past weekend was the official start to the holiday season in our house. Growing up it was a tradition to decorate our Christmas tree the weekend after Thanksgiving, and a tradition that I now carry on with my family. Although we were able to put our tree up this past Saturday, the decorating had to wait until this afternoon as both of the boys have been battling a cold; fevers, nausea, sore throats, ear aches, congestion, raspy voices, they've had it all this week. We were able to get the tree decorated today, but the rest of the decorating will have to wait until tomorrow as the boys are exhausted already.
Along with the joyous holiday season comes the dreaded cold and flu season. Although we've been able to avoid the flu, we haven't been so lucky with colds this year especially with both of the boys in school. I'm hoping that they'll start feeling better by tomorrow and will head back off to school with their backpacks full of Lysol Disinfecting Wipes, the #1 requested item in my son's classroom.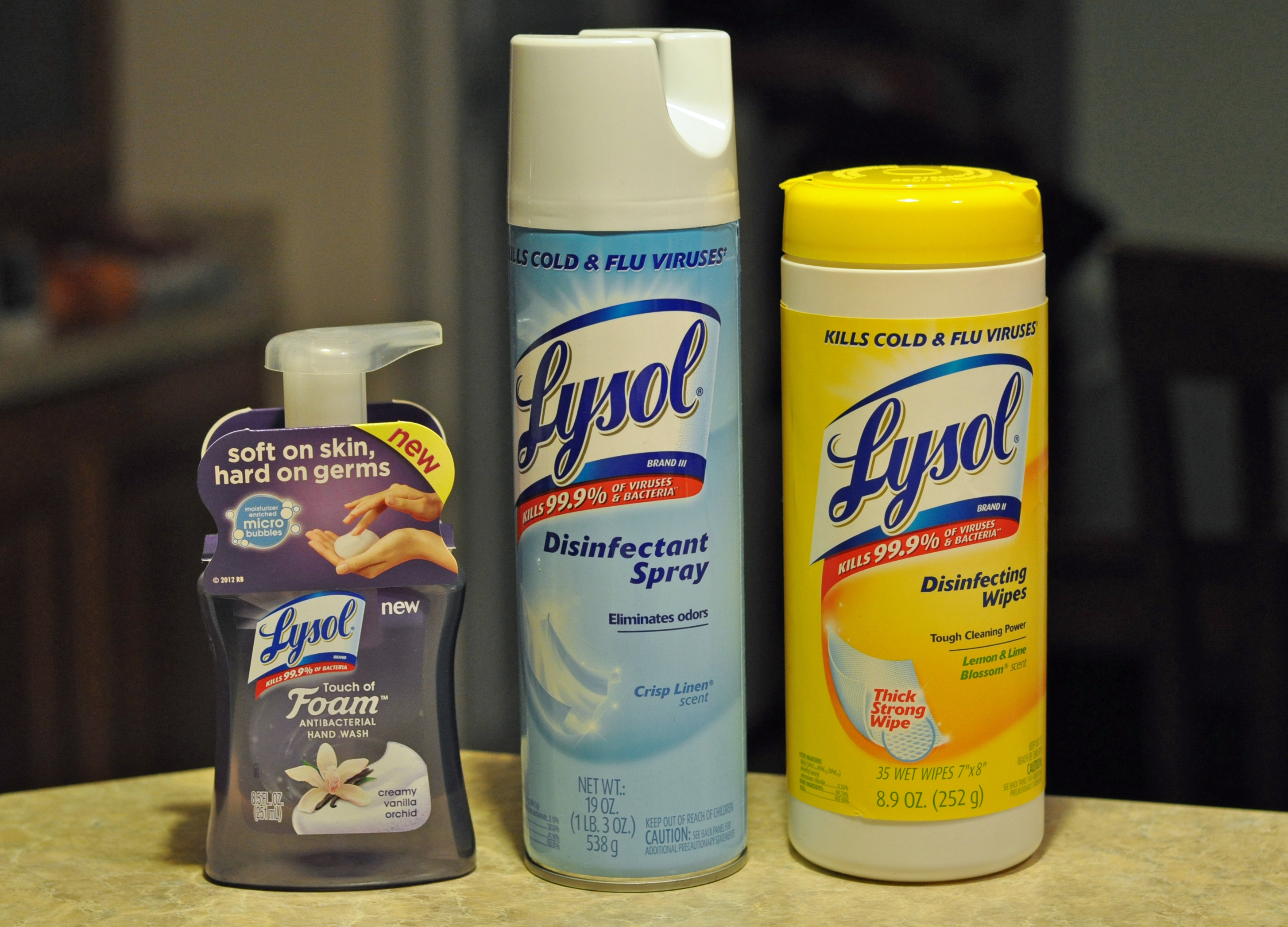 This holiday season, spread cheer, not germs, when spending time with family and friends.
Did you know that not all cleaning products disinfect? To help stop the spread of illness, disinfecting is the key and Lysol has a full range of products to help stop the spread of those harmful germs. The Lysol Healthy Touch™ No-Touch Hand Soap System, Lysol Disinfectant Spray and Disinfecting Wipes are three products that we have been using in our house to help stop the spread of this nasty virus that the boys both have. While the Lysol Healthy Touch™ No-Touch Hand Soap System make washing our hands easier without having to touch the pump, the Disinfecting Wipes and Lysol Disinfectant Spray have been convenient to wash down toys, counters, faucets, and door knobs.
When approximately 1,500 germs live on each square centimeter of your hands, kissing under the mistletoe may be a healthy alternative to a handshake.
Americans suffer from 1 billion colds every year.
A recent study showed that 50% of credit cards tested positive for MRSA.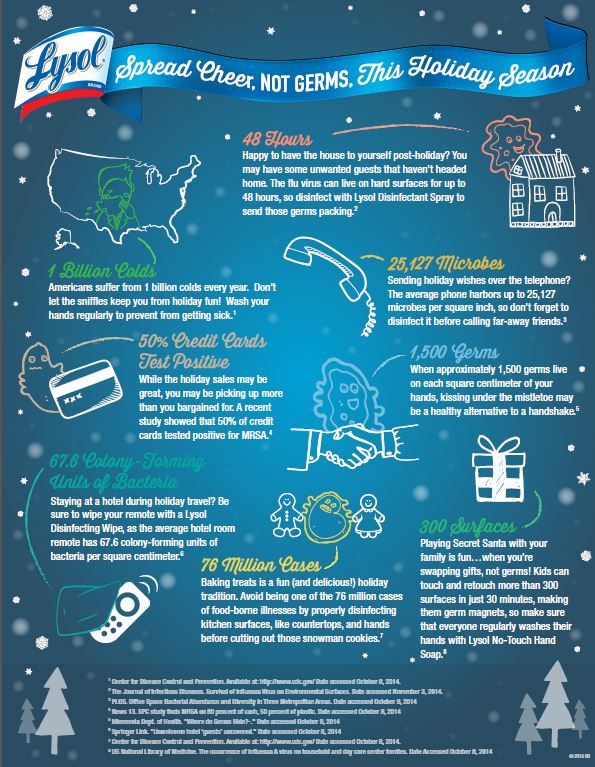 Thanks to Lysol for providing info/samples to inspire this discussion.
How do you fight the cold & flu season?