I participated in an Influencer Activation on behalf of Influence Central for Dunkin' Brands. I received a promotional item to thank me for my participation.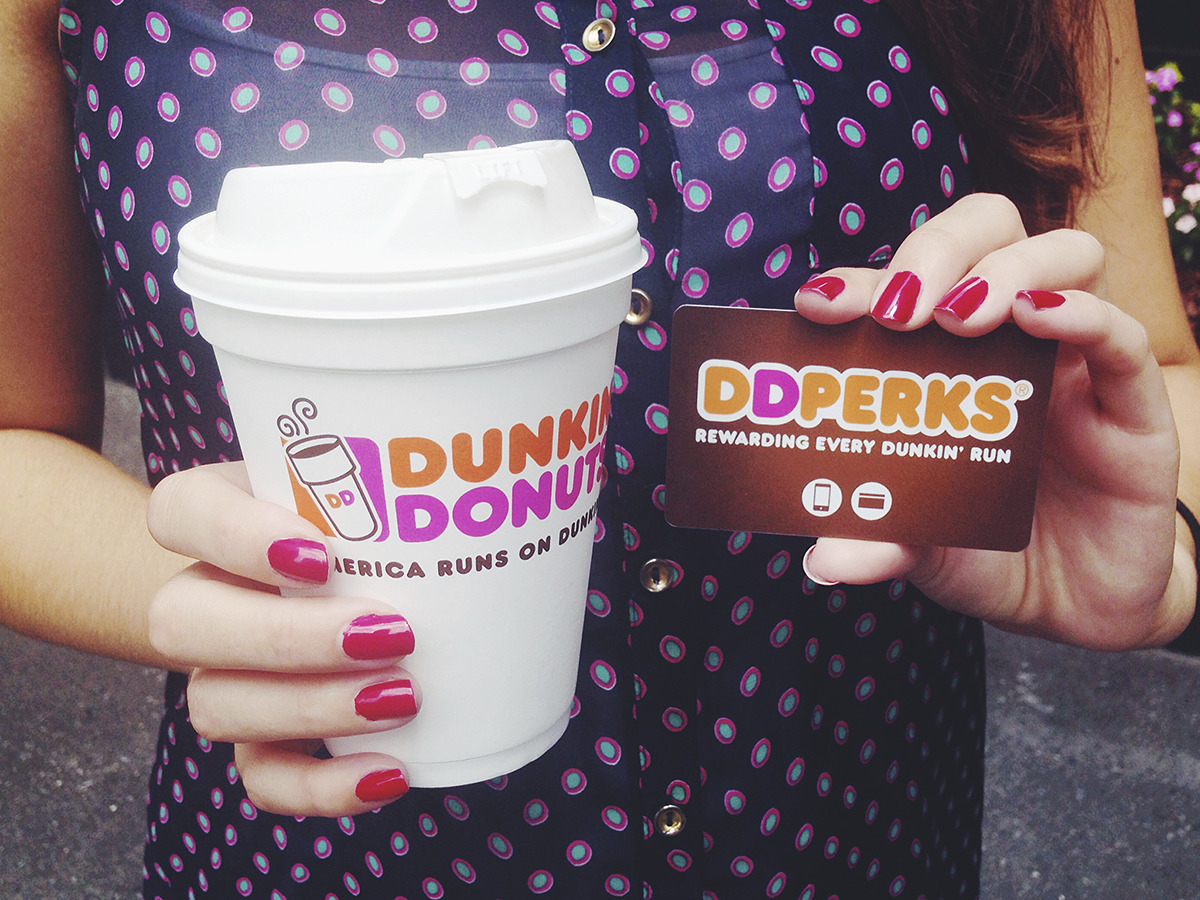 Sign up for Dunkin' Donuts' DD Perks. Use promo code BLOG (through 12/5)
& receive a free $5 Bonus Dunkin Donuts card!
Growing up in New England there was always a Dunkin Donuts right around the corner, in my hometown there was 3 within 5 minutes from my house and about 5-6 spread around town. Back in my elementary school days, my parents would always pick up a dozen donuts for the family after Sunday church, Munchkins were always at every school party, and all throughout high school, my friends and I would always stop by and grab an ice coffee before heading off to school. This past summer my go-to beverage was the Cookie Dough Iced Coffee, which I also got my neighbor hooked on. It was a sad day when I found out they were no longer offering that seasonal flavor, and now that the winter and cold weather is in full swing I'm back to my usual Caramel Swirl hot coffee.
I thought every state had a Dunkin Donuts on every block until we headed to Michigan to visit family a few years ago, and there was no Dunkin Donuts in sight. I was lost, we stopped at a few different coffee shops, but it just wasn't the same. Now that we have traveled the same route a few times, I know exactly what exits have a DD nearby.  Even my family knows how loyal I am to Dunkin Donuts coffee as we happened to be at my in-laws in Michigan on Mother's Day and my husband and kids drove 20 minutes each way to surprise me with a Dunkin's iced coffee on Mother's Day morning. I don't need chocolates and roses, a coffee from DD's will do just fine.
Between my coffee, the kid's donuts, and my husband's everything bagel with cream cheese with a black coffee (I really don't know how he can drink that, cream & sugar please!) the prices can add up. With the holidays right around the corner, I'm always looking for ways to save while still enjoying the things we love. With the Dunkin' Donuts' DD Perks Loyalty Program I can enjoy my DD, while being rewarded not just during the holidays, but all year-long with free beverages, and special offers, like 2 donuts for the price of one, or double points on a purchase.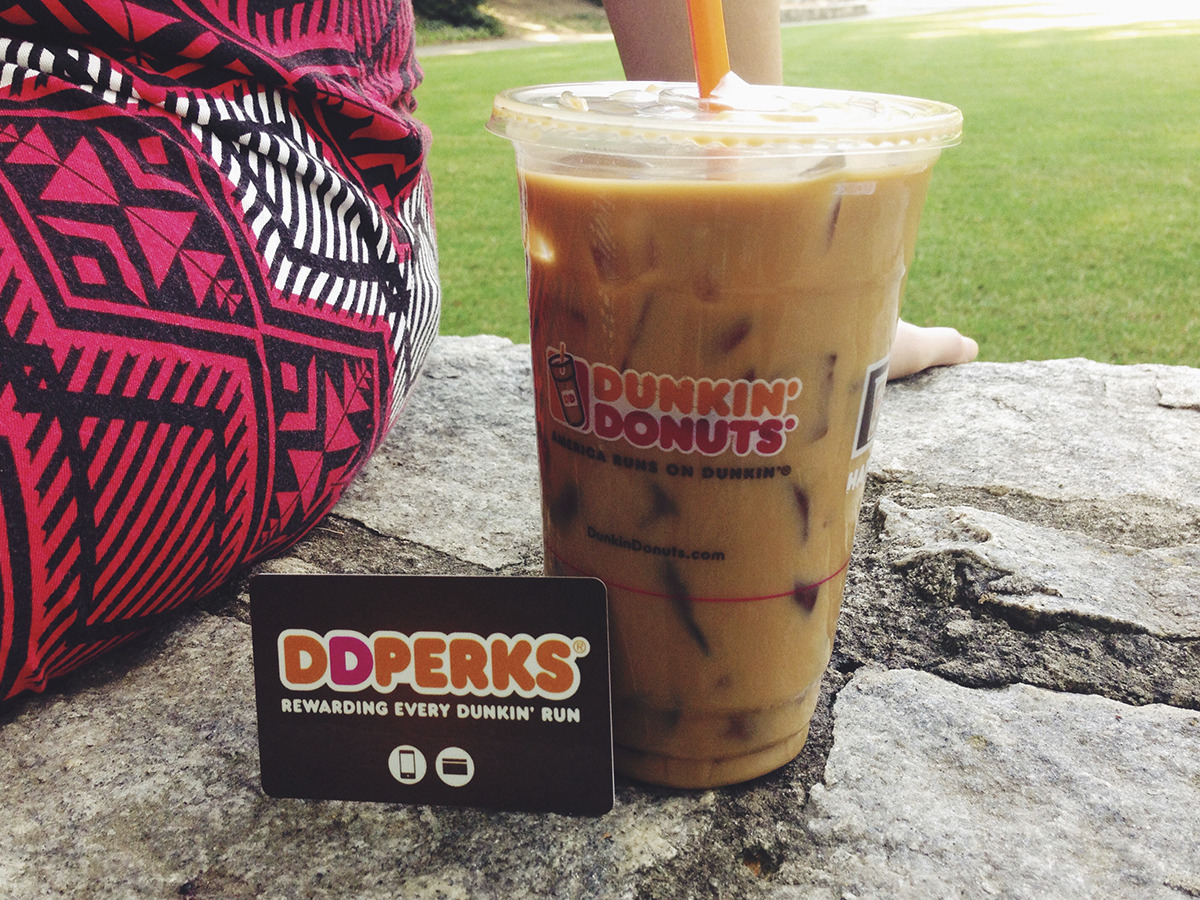 Dunkin' Donuts' DD Perks Loyalty Program:
Earn five points for every dollar spent when paying with an enrolled Dunkin' Donuts Card, either plastic or via the Dunkin' Mobile® App.
Free beverage of choice when you enroll
Free beverage of choice on your birthday
Free beverage of choice every time you reach 200 points
Sign-up for DD Perks
Download the Dunkin' Mobile App or open Dunkin' Mobile App if you already use the app.
Enroll in DD Perks, you will need to add an existing card to enroll or purchase a new DD Gift Card (min $2).
Once you add a card, or purchase a new card, on the following screen add promo code BLOG and a $5 Bonus Dunkin Donuts card will be added to your account!
*The code BLOG for a bonus $5 Dunkin Donuts card is only valid through 12/5.