Get the family together and build memories with during family game night. Have the best family game night surrounded by your loved ones and these four family games from YULU.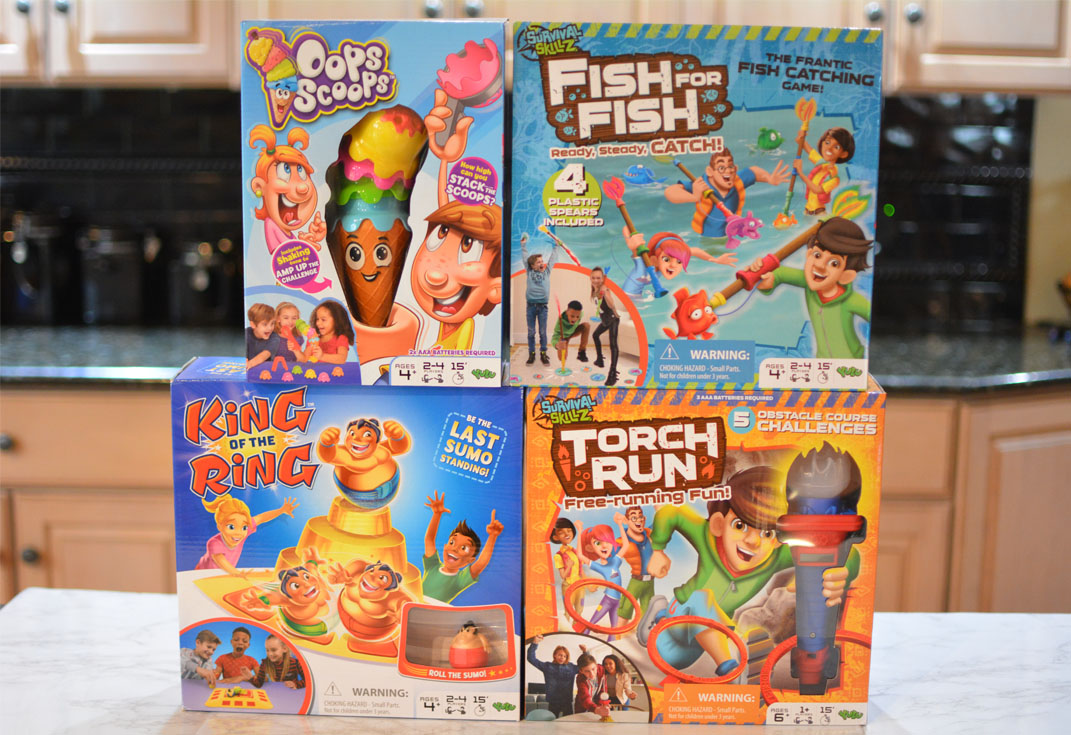 Thank-you YULU for providing games for our family game night.
The crisp fall days are back again, cool afternoons, early sunsets, and family game night! I used to love family game night as a kid, especially that one weekend a month when we visited my grandparents house. Family game night is a great way for my husband and myself to wind down from the work week and bond with the kids. It's easy to get overwhelmed with the day to day activities during the summer and sometimes I forget how much the kids love playing games with mom & dad.
We've reserved most Friday nights for family nights, since it's our one night a week when there's no soccer or hockey practice. Friday nights are also for easy dinners, it's a night when I can pop a frozen pizza in the oven and relax or order take out.
4 Family Game Night Ideas:
This past week, YULU sent us four family games to play at home.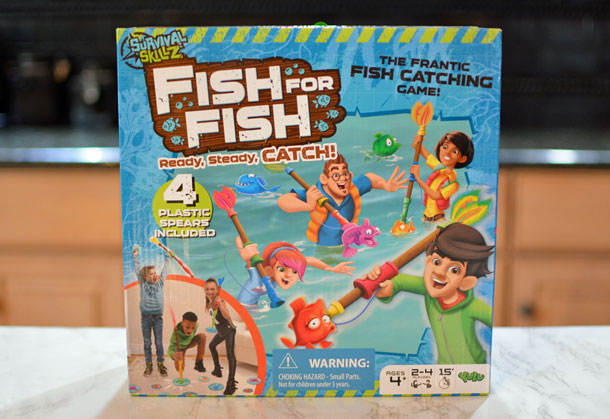 Ready, set, catch! Campers race to 'spear' and catch the most fish. Kids use the suction cup spear to collect as many fish as they can. Each fish has a point value, the player with the most points wins the game.
Includes easy to assemble plastic spear with handle and suction cup tip.
Recommend for ages: 4+
2-4 Players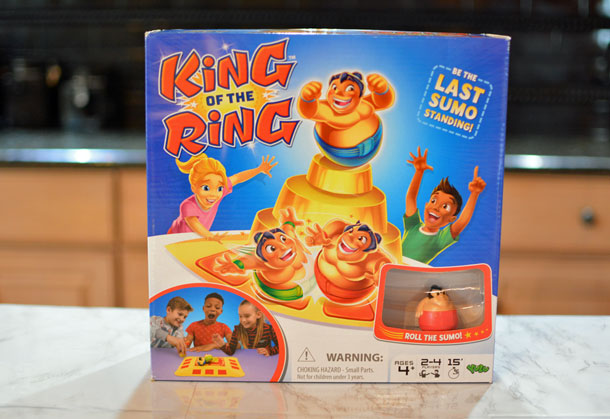 This fast paced, sumo wrestler themed action game challenges players to roll their characters up into the ring and knock the other sumo characters out of their way. The last sumo character standing is declared the king of the ring!
Includes 4 sumu characters
Recommend for ages: 4+
2-4 Players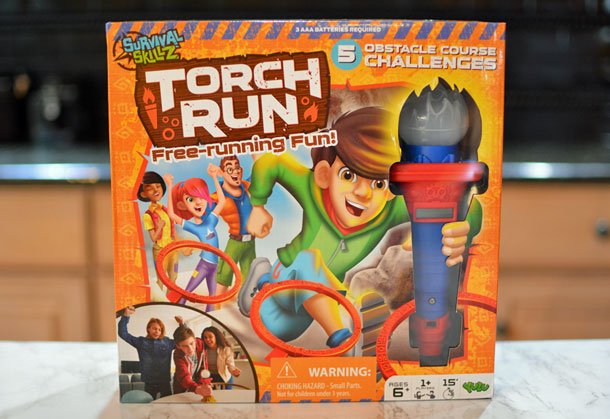 This obstacle course game puts your survival skills to the test! Each player overcomes different challenges and races against the clock to bring their torch from checkpoint to checkpoint. Will you be the fastest to conquer the 5 challenges?
Includes 1 torch with timer screen
5 Challenges

Action Challenge, Balance Challenge, Obstacle Challenge, Hoop Challenge, Rope Challenge
Recommend for ages: 4+

2-4 Players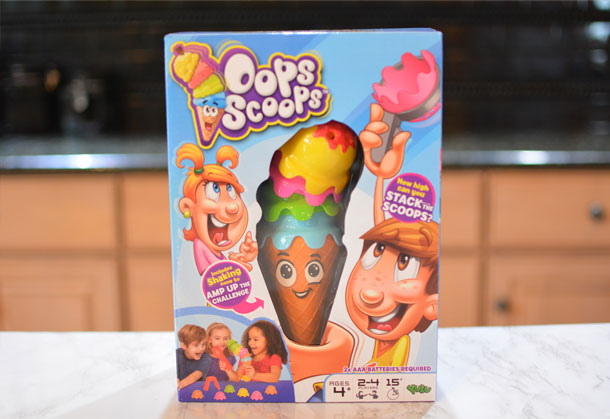 Scoop, stack, and balance, try not to let the ice cream fall off! Take turns building the ice cream scoop tower by placing colored ice cream scoops on top of the shaking cone. If it topples over, you're out!
Includes 12 colored scoops and 1 cone
Recommend for ages: 4+
2-4 Players
Pick up these games today at Target and start planning your next family game night!