Summer days are finally here, warm weather, outside play, and family game night! I used to love family game night as a child, especially during summer vacations to my grandparents house. Now that my children are older and can play games we are continuing on the tradition. Family game night is a great way for my husband and myself to wind down from the work week while bonding with our children.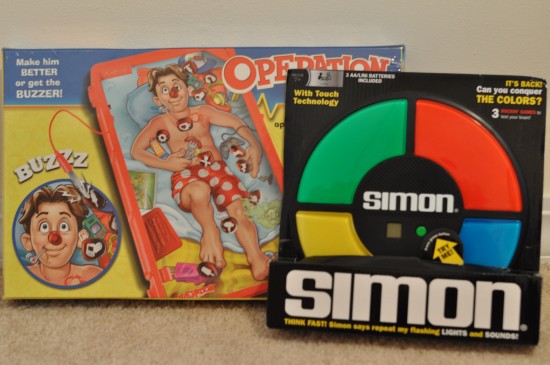 Toys "R" Us is the perfect one stop shop to pick up all of your favorite summer games.  Some of our favorite games are Candy Land, Life, Sorry!, Operation and Connect 4.This week during family game night we played a few of our favorites and also introduced the boys to Simon. I was amazed at how well J did, he has quite the memory for a year year old, he even beat me!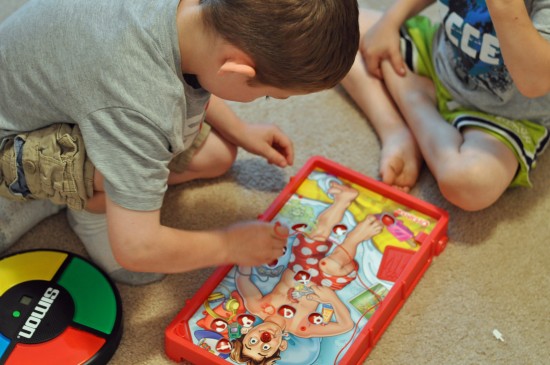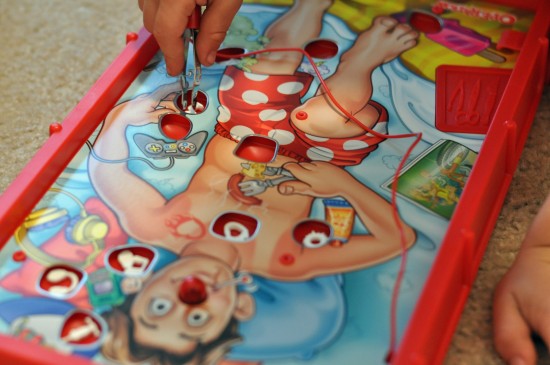 What are some of your favorite games?
While you're shopping at Toys "R" Us, don't forget the batteries! While they're usually required, they are often not included with the game. I'm sure I'm not the only one who has opened up a game, only to realize you have no AA or AAA batteries at home. Make sure to stock up and keep plenty of fresh batteries on hand, like Duracell Quantum, on hand.
Did you know that Duracell Quantum batteries:
Have Hi-Density Core™ Technology for unbeatable long-lasting power
Are the only battery with PowerCheck™. Instantly check your power level at any time
Have Duralock Power Preserve™ Technology.  Guaranteed for 10 years in storage
How would you like to celebrate Family Game Night this summer with a few new games?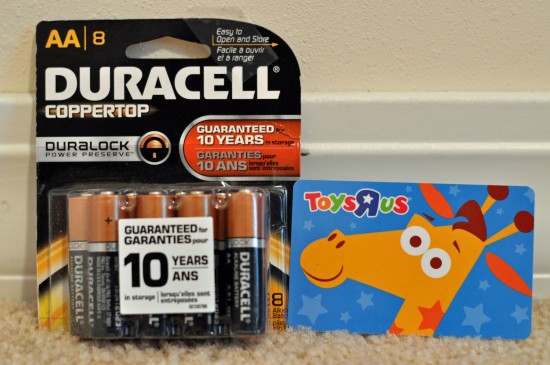 Enter below to win a $50 gift card for Toys "R" Us and Duracell Quantum batteries.
a Rafflecopter giveaway

By entering this giveaway you agree to the Giveaway Rules. This giveaway will end on July 16, 2014 at 11:59pm EST. The winner will be chosen via Rafflecopter. The winner will have 24 hours to respond or a new winner will be selected. You must be 18 years or older. Open to U.S. residents, no P.O. Boxes.  Product and giveaway prize provided by sponsor. All opinions are my own personal and honest thoughts. Allow 4-6 weeks for prize fulfillment.