This Easy Game Day Appetizers post is a sponsored by Red Baron Pizza.
Kick off game day with these fan favorite game day appetizers.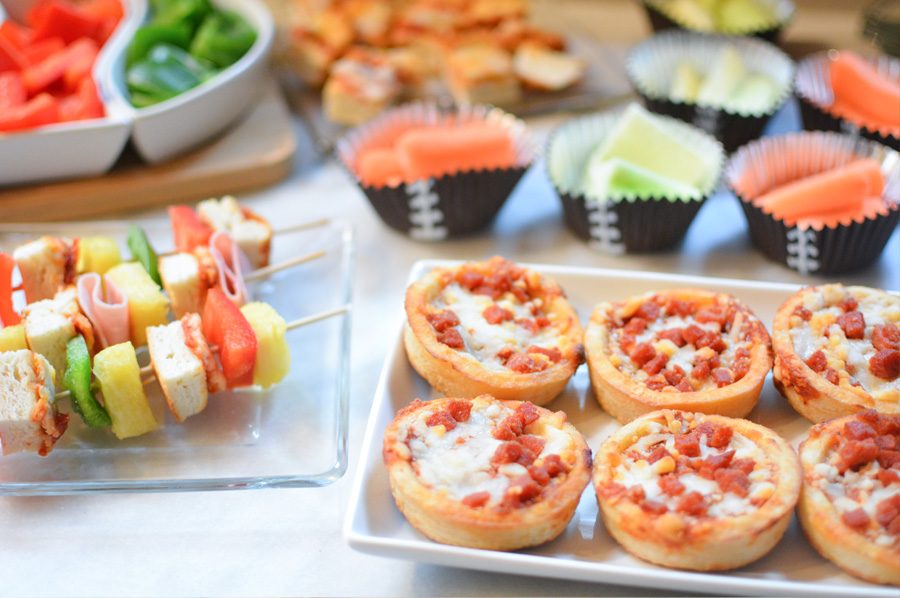 Are you excited for game day? I know we are! When it comes to entertaining, I'm always the one to offer up our house when we're looking for a spot to watch the game or host a BBQ. One of my favorite features of our house is our open floor plan and our kitchen, it's the perfect size for entertaining and there's plenty of room for everyone and of course all the delicious food that comes along with having friends over.

Game Day Appetizers:
It's very easy for me to go overboard when it comes to making game day appetizers and snacks as I love try new recipes and ideas. Before I know it my shopping cart is full and I'm overwhelmed with all the food that needs to be prepped before our guests arrive and the lack of space in our fridge. Some days I go all out, while other days I stick to a few of our favorite game day foods, like veggies & dip and pizza. You can never go wrong with carrots & ranch dressing and pizza! It's always a plus when I can have everything ready in 30 minutes or less which leaves more time to hang out with friends and a watch the game.
Set a budget for your game day appetizers so that you don't go overboard.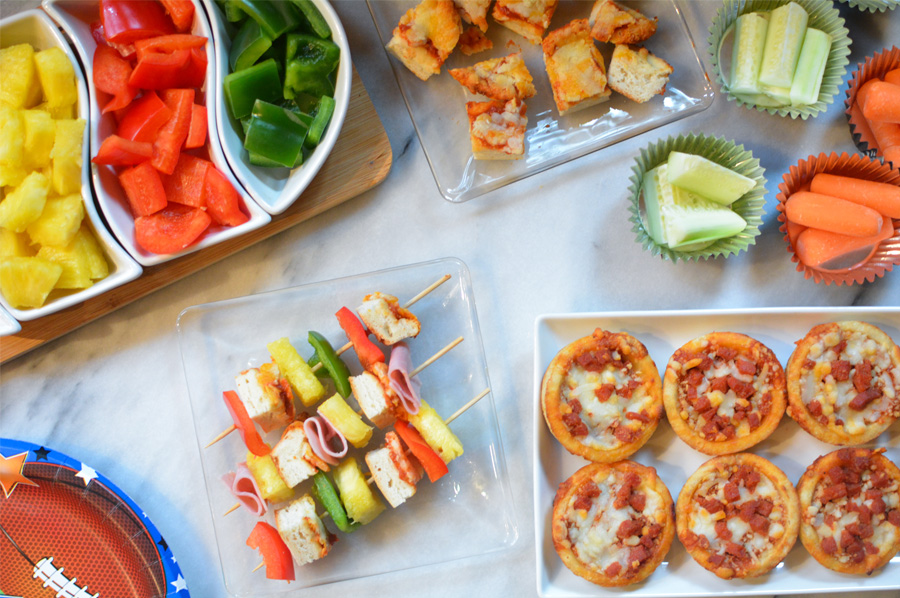 Red Baron Minis and Red Baron Deep Dish Singles from Sam's Club are perfect for game time entertaining. The Red Baron Deep Dish Singles are just the right size to serve as dinner, or they can be quartered and served as an appetizer. My kids love pizza skewers, especially when I put all cut up all of the veggies and let them make their own with a little buffet station. Hawaiian pizza is a favorite so I'll often cut up some fresh pineapple and slice up the ham for Hawaiian Pizza Skewers.
Mini Pizzas & Pizza Skewers are the perfect Game Day Appetizers.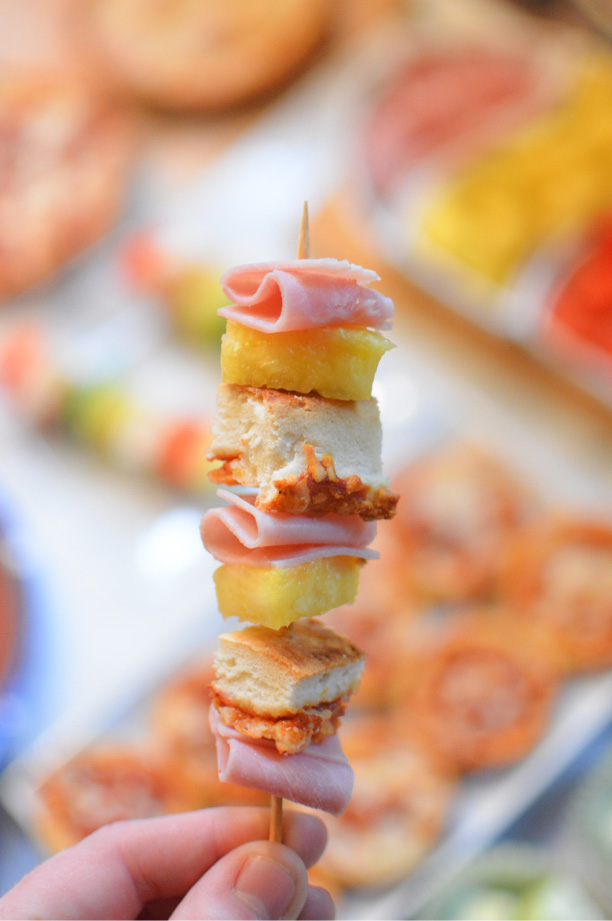 Pizza Skewers:
What you'll need:
Bamboo skewers
Red Baron Deep Dish Singles
Favorite pizza toppings

Vegetables – red peppers, green peppers, mushroom, onion, ect
Pineapple
Ham
Bacon
Black Olives
Directions:
Bake the Red Baron Deep Dish Singles in the over according to the directions or in the microwave.
Allow to slightly cool, then cut into bite sized pieces.
Place the bamboo skewer through the center of the piece of pizza and alternate with your favorite pizza toppings.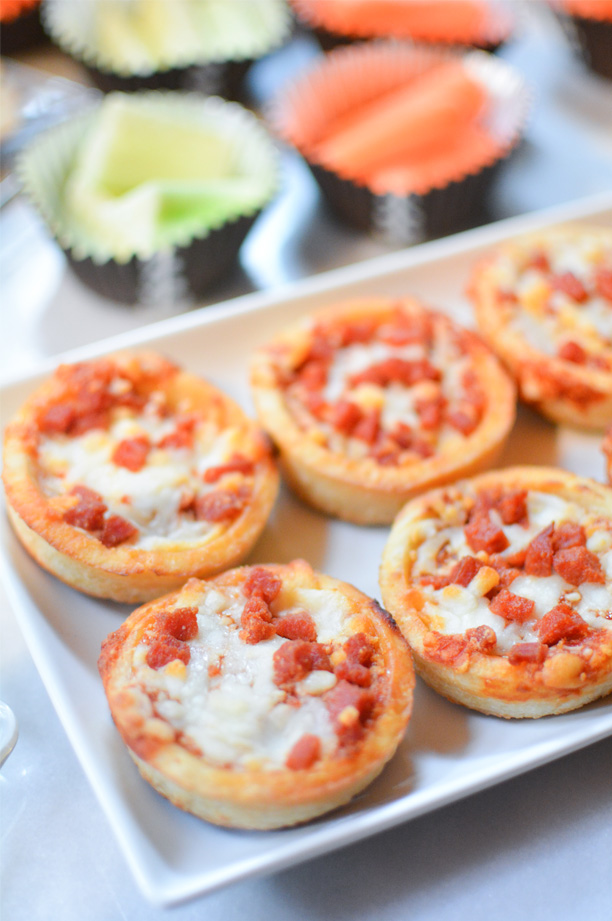 These Red Baron Deep Dish Singles are a quick and simple game day snack and can be ready in just a few minuets when cooked in the microwave, or in under 20 when using the oven. Pop them in the oven after the first quarter and they'll be ready to go during half time. Kids rave about these mini deep dish pizza, they're the perfect size for little hands.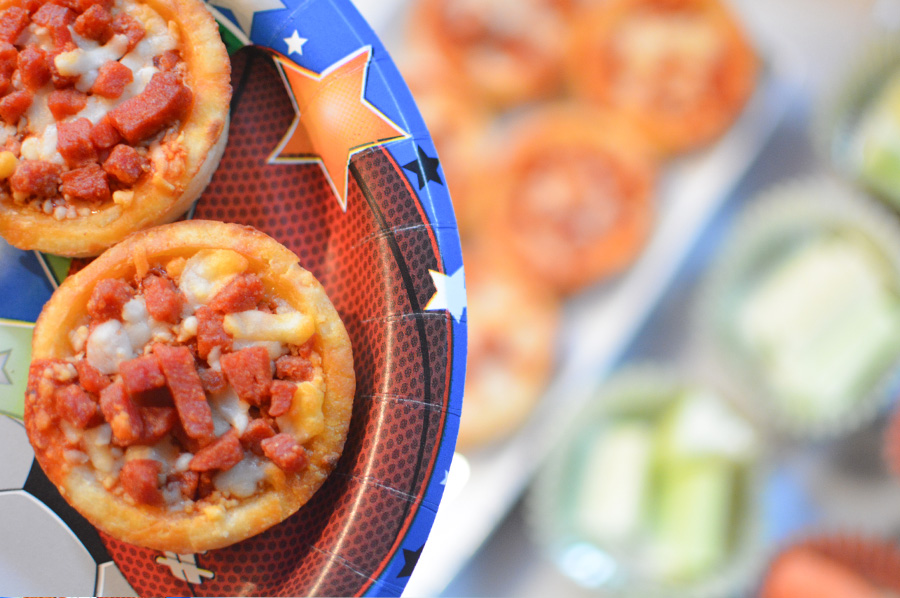 When you're shopping for game day snacks and appetizers, save time & money by purchasing these Red Baron Minis and Red Baron Deep Dish Singles items at Sam's Club.
What is your favorite pizza topping?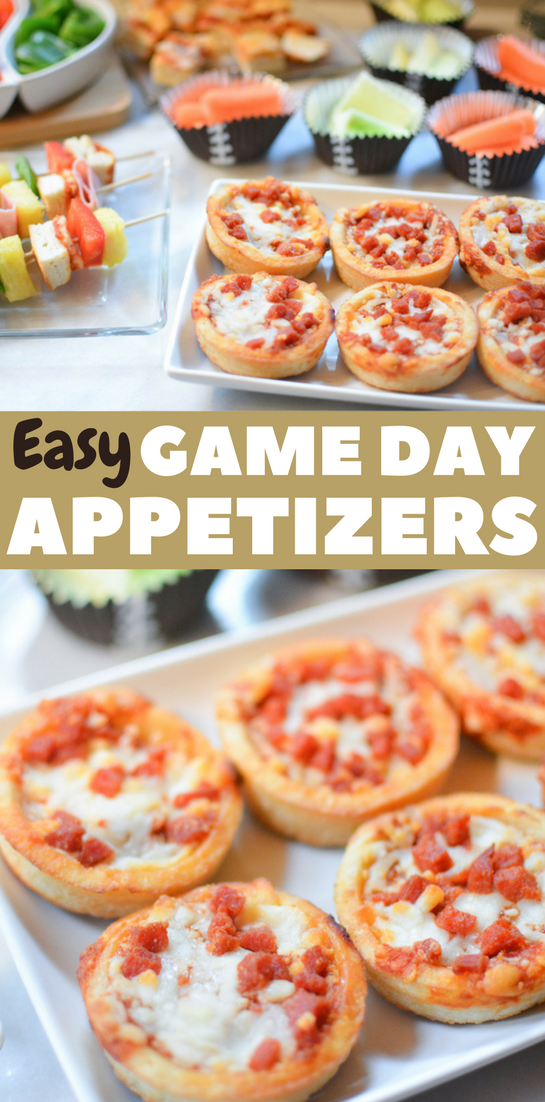 Save
Save
Save