This Apple Crisp recipe is family favorite that is perfect for any time of the year or any occasion. It is one of my favorite fall desserts to make the day after we go apple picking. Serve with a scoop of vanilla ice cream and whipped cream for a delicious apple dessert.

As a kid, my mother used to make this apple crisp with no oats every year for Thanksgiving and Christmas and I still look forward to visiting her for the holidays, knowing her famous dessert will be on the table.
Grandma's Apple Crisp Recipe is The Best!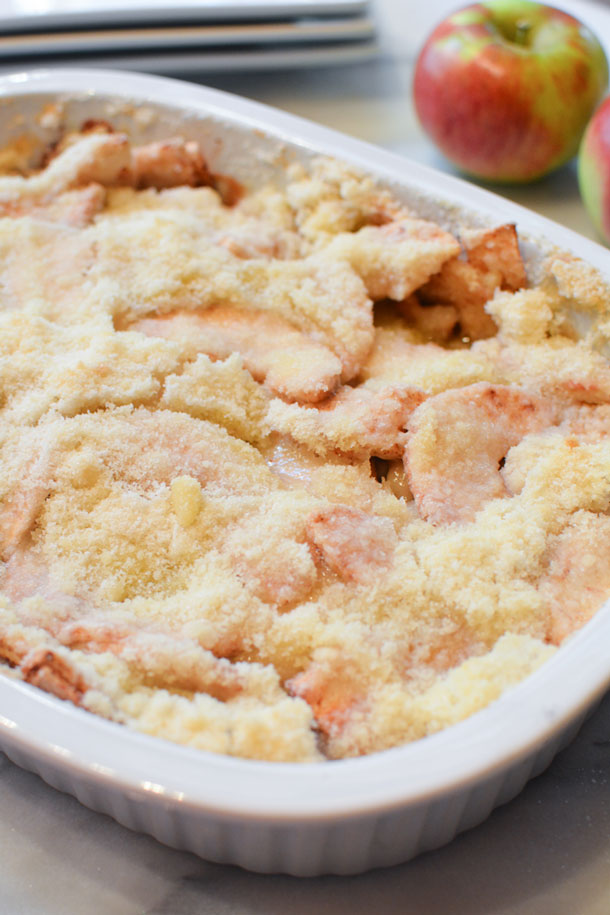 How to make apple crisp:
Preheat oven to 350 degrees.
Prepare the apples: Peel the skin, de-core and slice the apples. Or if you want to save time, use an Apple Peeler that can peel, core, and slices the apples in seconds.
Place in glass baking dish: Place the apples in a baking dish and spread them out evenly. Sprinkle with cinnamon and water
Make the apple crisp topping: Combine the flour, sugar, and softened butter in a mixing bowl. Using a pastry blender, blend until the topping is mixed well.
Sprinkle the topping – Sprinkle the crumble topping all over the apples.
Bake for 35-40 minutes or until the topping is golden brown
Allow to sit a few minutes before serving. Serve as it, or top with whipped cream or scoop of vanilla ice cream.
What are the best apples for apple crisp?
I personally prefer to make my apple crisp recipe with granny smith apples or cortland apples.
[mv_create title="Grandma's Apple Crisp" key="11″ type="recipe"]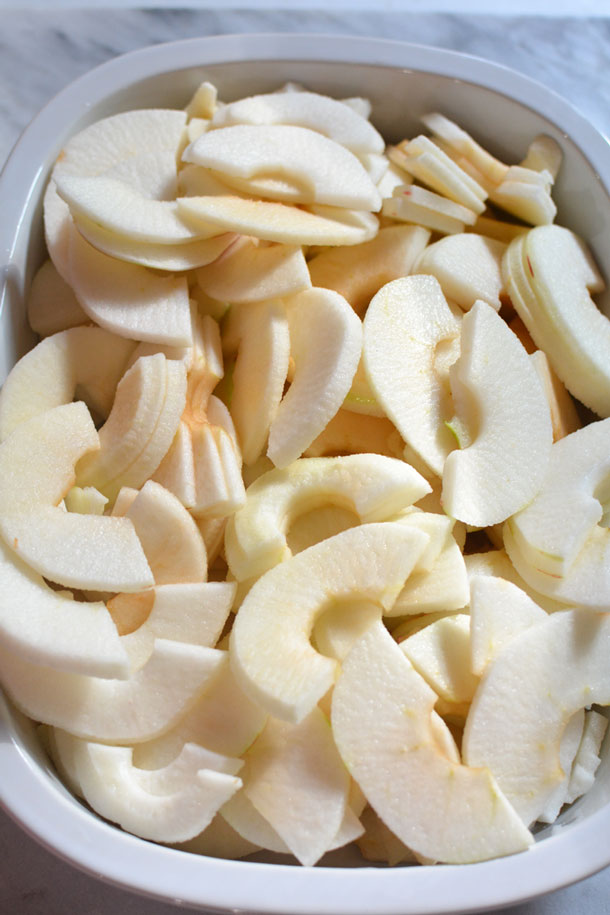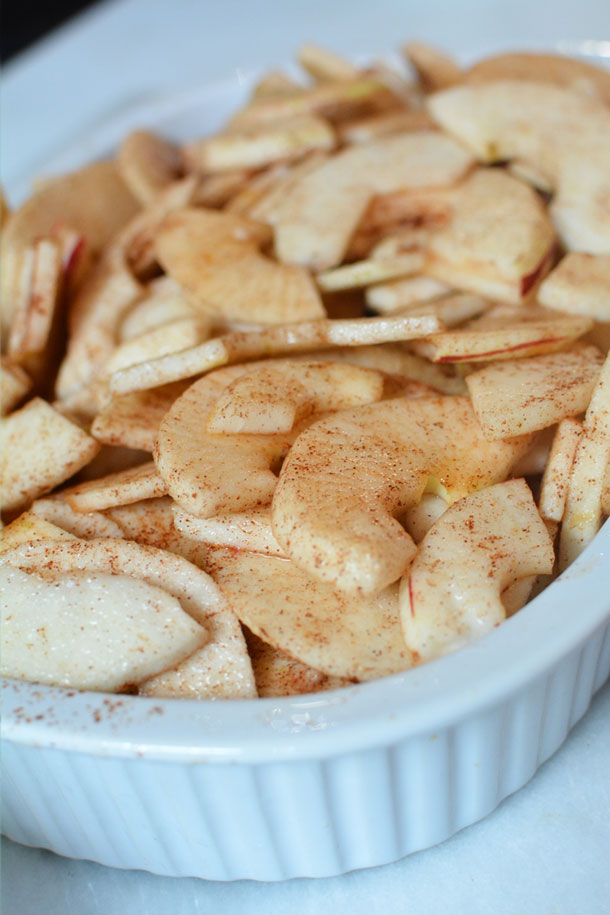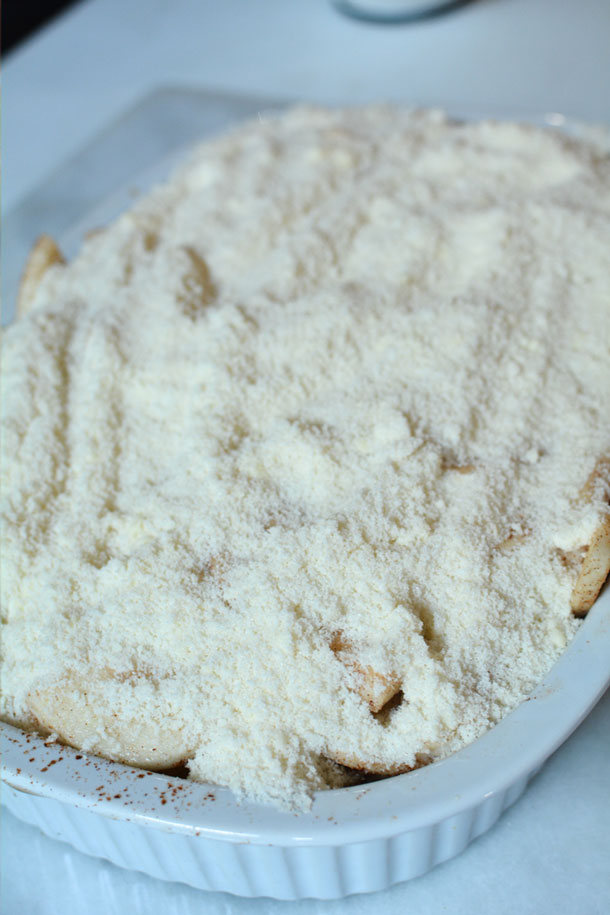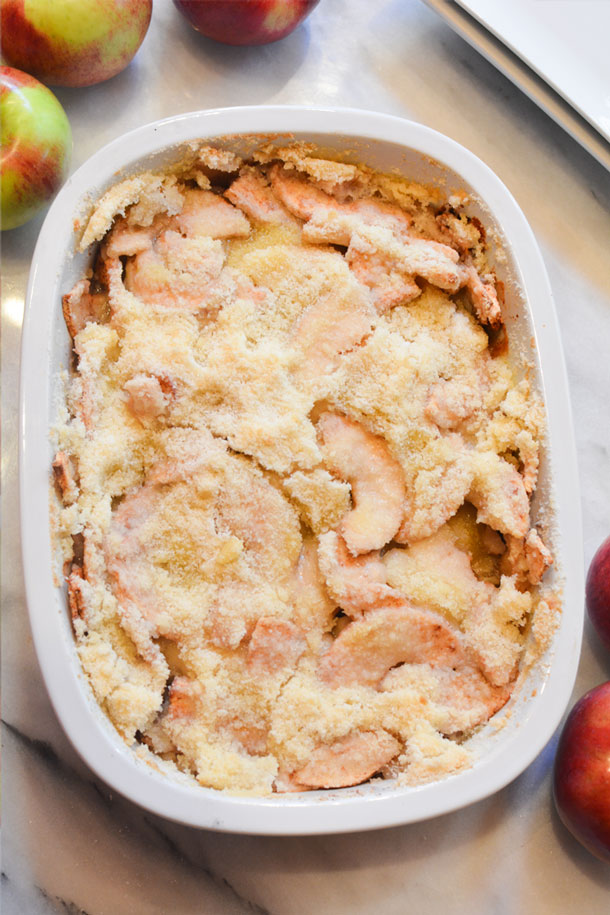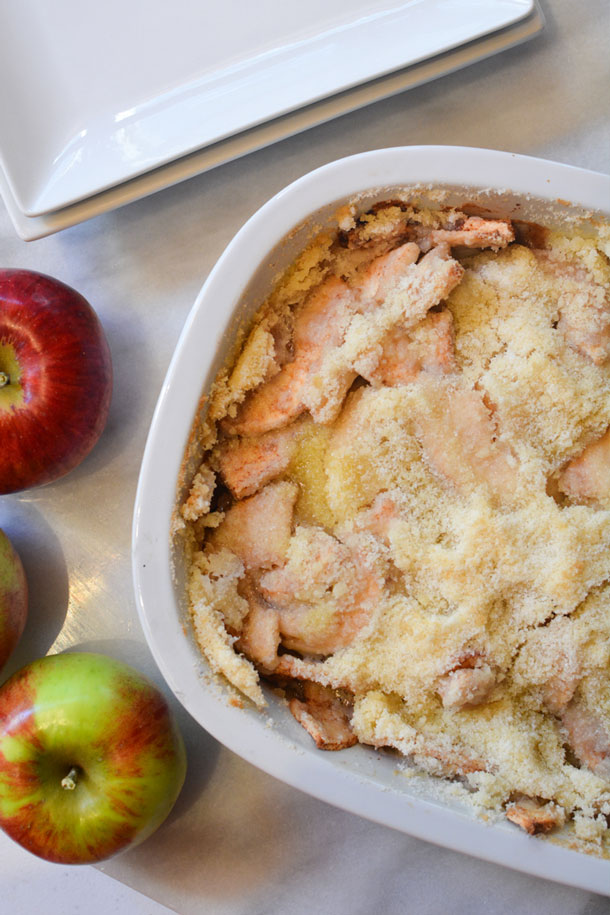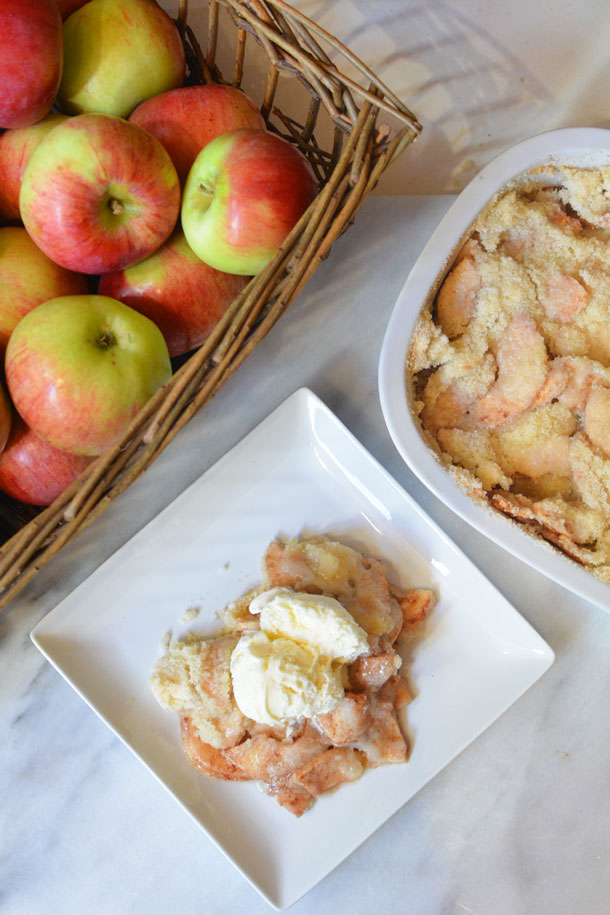 Try our other fall desserts: