This post is sponsored by Peapod.
Are you ready for the big game! I've been busy the last few days getting everything ready for game day especially since our favorite home town team is playing! The best part of hosting is not only being able to spend time with friends but also the FOOD!  I love to spend time in the kitchen and tend to go overboard when it comes to making appetizers. It's so hard to choose between jalapeno popper dip, 7 layer dip, buffalo chicken dip, and of course the fan favorites – ranch and french onion dip. Of course you have to have the veggie tray, fruit tray and chicken wings too.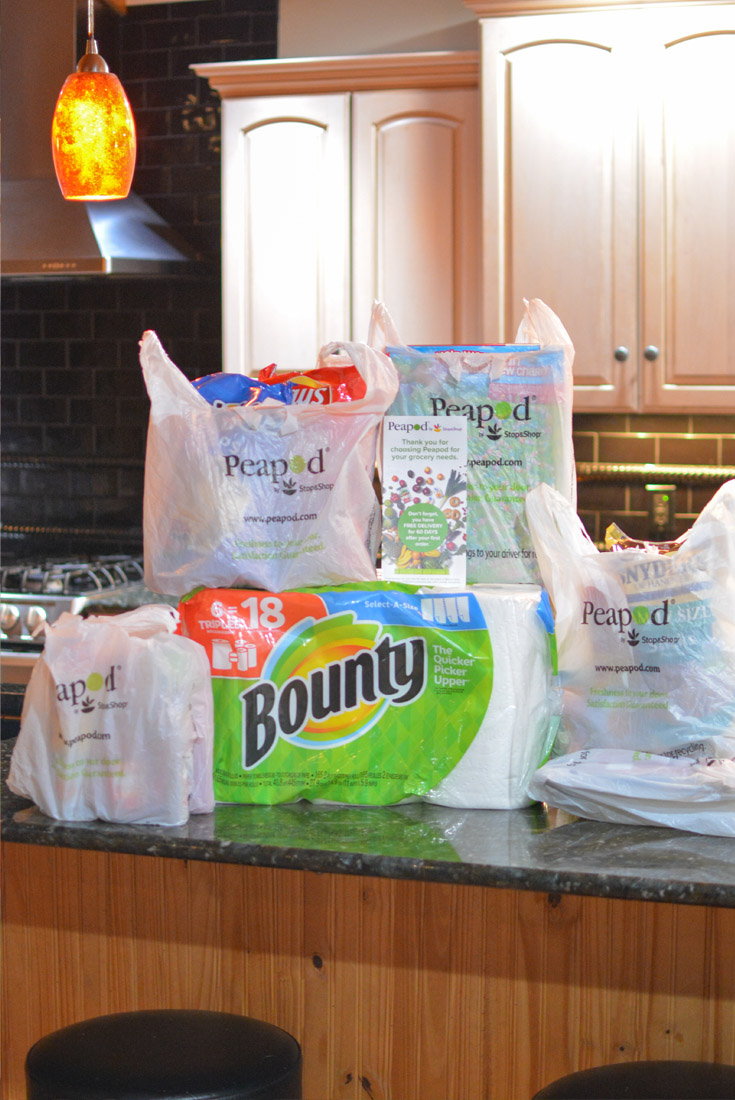 Peapod Online Grocery Shopping
Thanks to Peapod I'm able to check one thing off my list, the grocery shopping. As a mom of three, I love being able to shop the grocery sales right from the Peapod app on my phone and have it delivered right to my house. I can grocery shop while I'm waiting in the pickup line at school, during their breaks at hockey, and even while they're sleeping. I don't even have to unpack it from the trunk and carry it into the house, Peapod placed the groceries right onto my kitchen counters.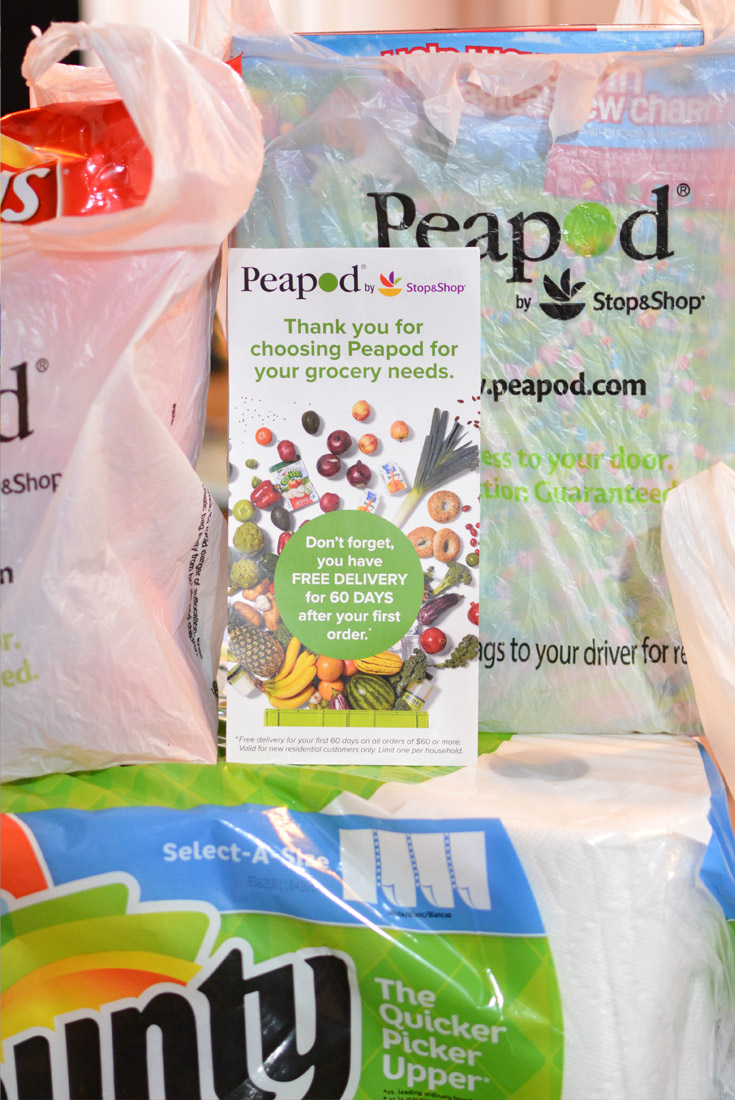 If you've never heard of Peapod, Peapod by Stop & Shop is an online grocery shopping service. It's America's leading online grocer with over 40 million orders delivered to date. Customers can get everything they need like fresh fruit, meat, pantry staples, beverages, healthy & beauty products and meal solutions delivered right to their house. Ordering online with Peapod is an easy and convenient solution for the busy families, use the app for on the go ordering, or order from the Peapod website.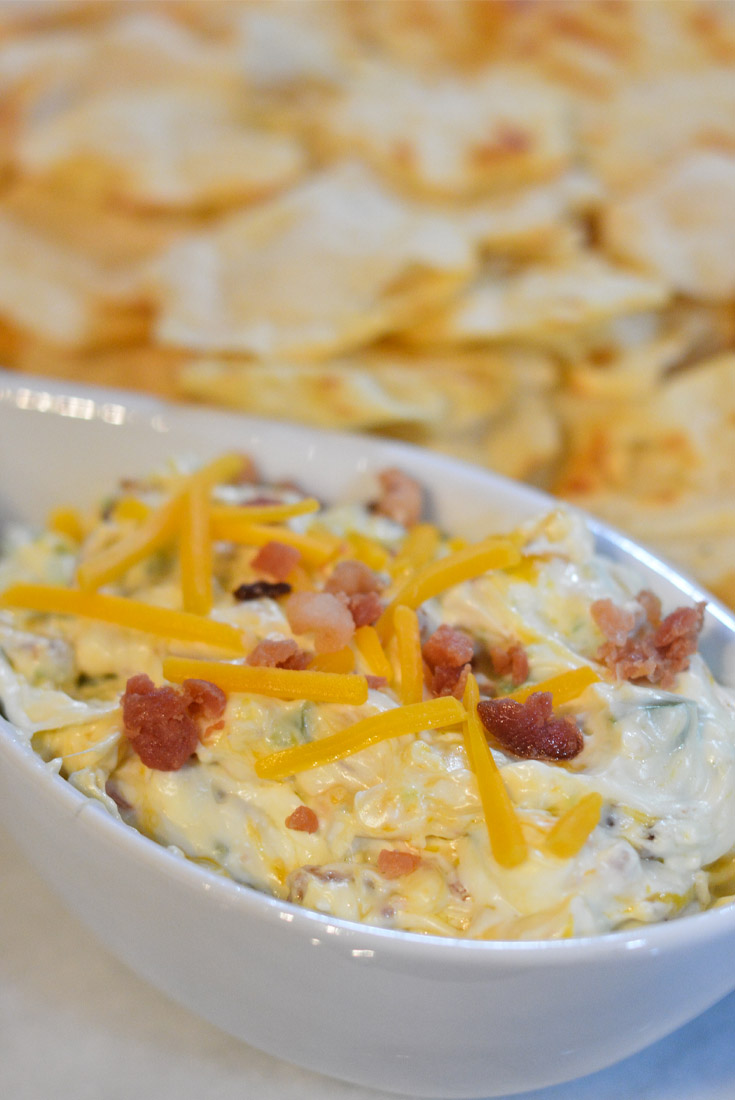 Game Day Recipes:
Shop the Peapod App:
Easily browse aisles and shop the specials, and order party platters by using the Peapod app or website on your desktop. One of my favorite features is being able to view the total, which helps to stay on budget. It helps to to prioritize and delete products that we don't really need.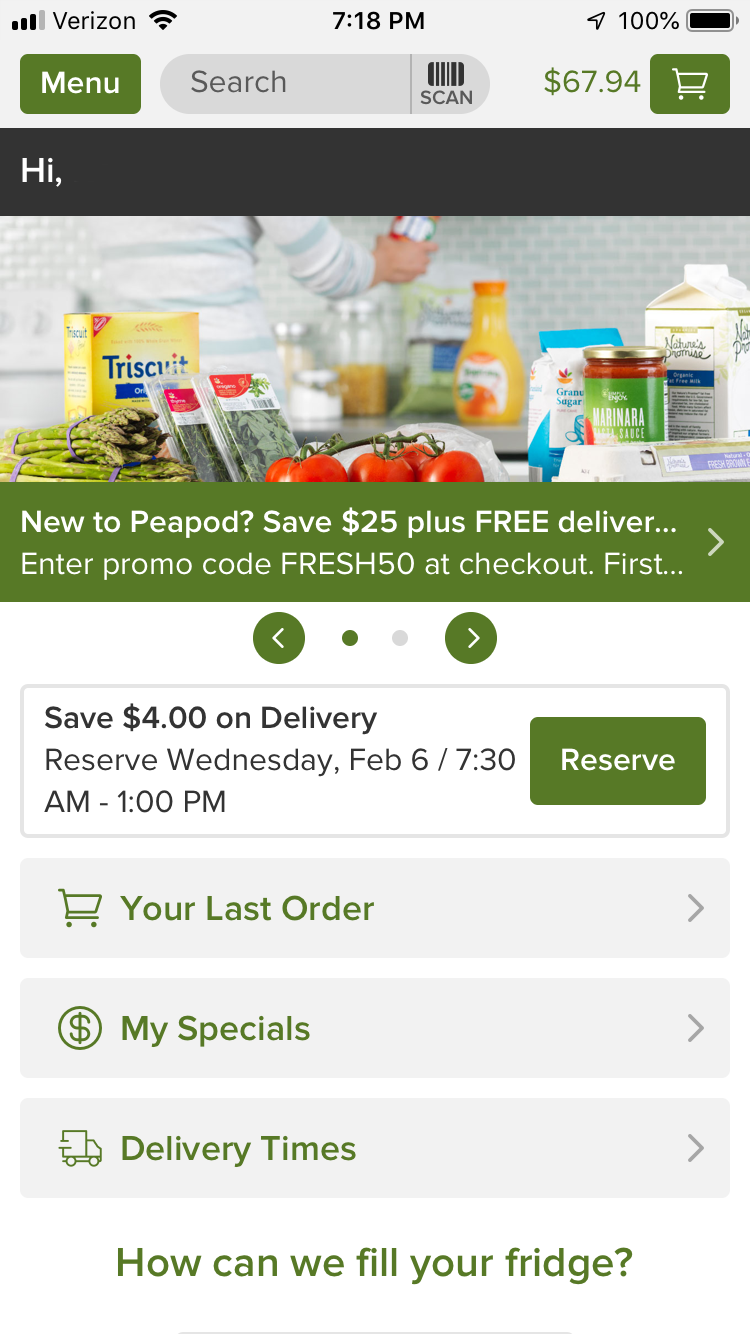 Peapod Coupon:
Are you new to Peapod? Use coupon code: FRESH50 to save $25 off your first two orders plus FREE Delivery or pickup for 12 months instead of 60 days! First time residential customers only. Minimum purchase of $100. Note that the FRESH50 coupon is valid for Massachusetts area residents only.
What are some of your favorite game day foods?