While the boys both enjoy playing outside during the summer, some days we just need to stay inside to beat the heat and humidity. This summer they have been able to spend time inside while staying active with Chasin' Cheeky, the new edition to Elefun & Friends line.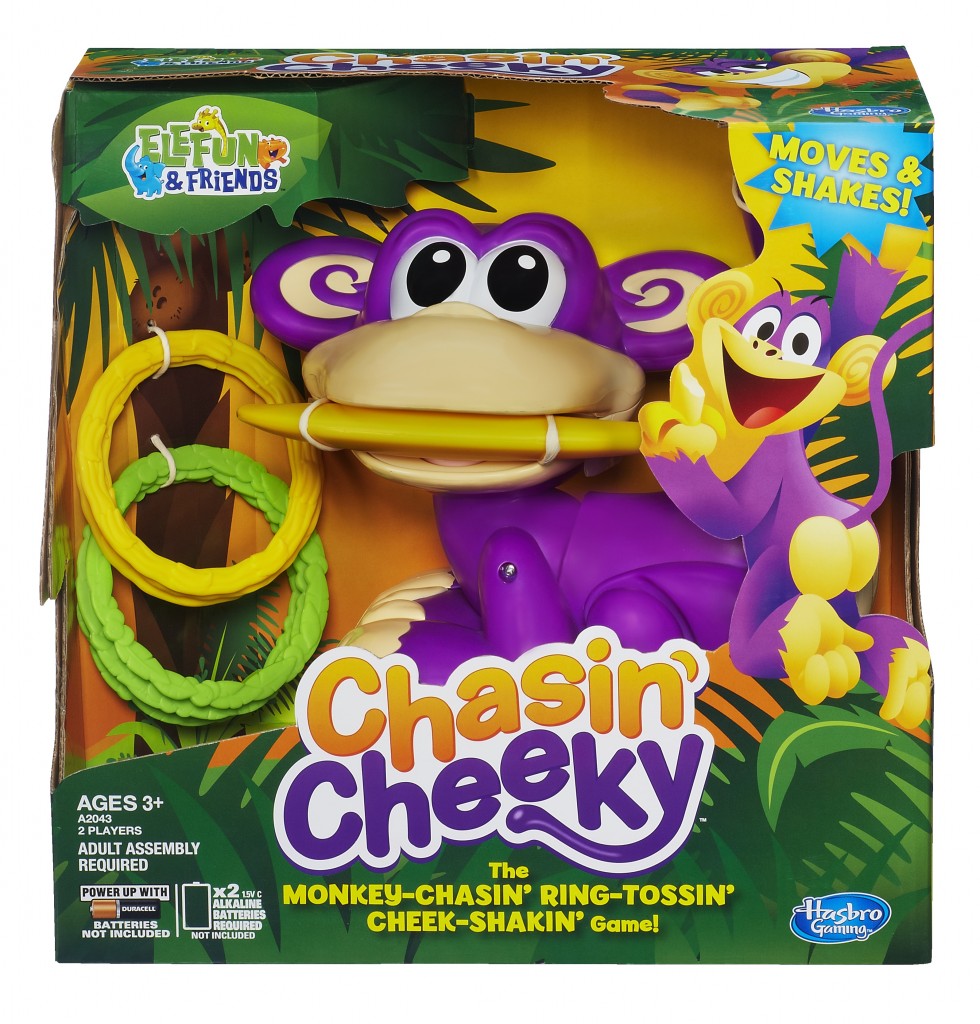 Get the Little Ones Moving Around this Summer with Hasbro!
As soon as my 3 year old preschooler spotted Chasin' Cheeky, he couldn't wait to open it. We has a little delay as we had to rummage through the house and try to find two C batteries. Once we had both batteries it was time for the fun to begin! Chasin' Cheeky is a silly purple monkey who speeds around the room. There are six different rings that need to be scattered around the room, three green and three yellow, and each player is assigned a color. Pick up your color rings and chase Cheeky around and ring them on his tail. The first person to get all of their rings on Cheeky's tail and grabs the banana wins. Once the banana is pulled, Chasin' Cheeky does his victory dance and shakes his tail. Tyler thinks it's hilarious when the monkey starts dancing back and forth and instantly bursts into laughter each time – his favorite part of the game.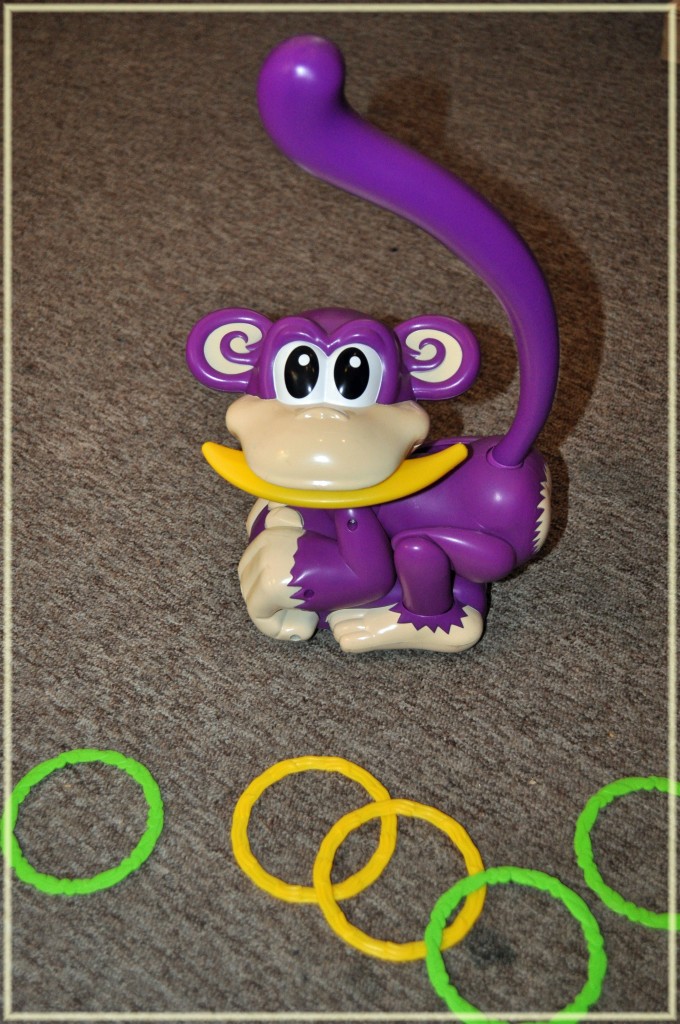 Chasin' Cheeky has also been beneficial as Tyler learns his colors. While he has perfected a number of colors, green and yellow are two of the colors he is working on. Each time I'll assign him either green or yellow and he has been getting better at distinguishing the two.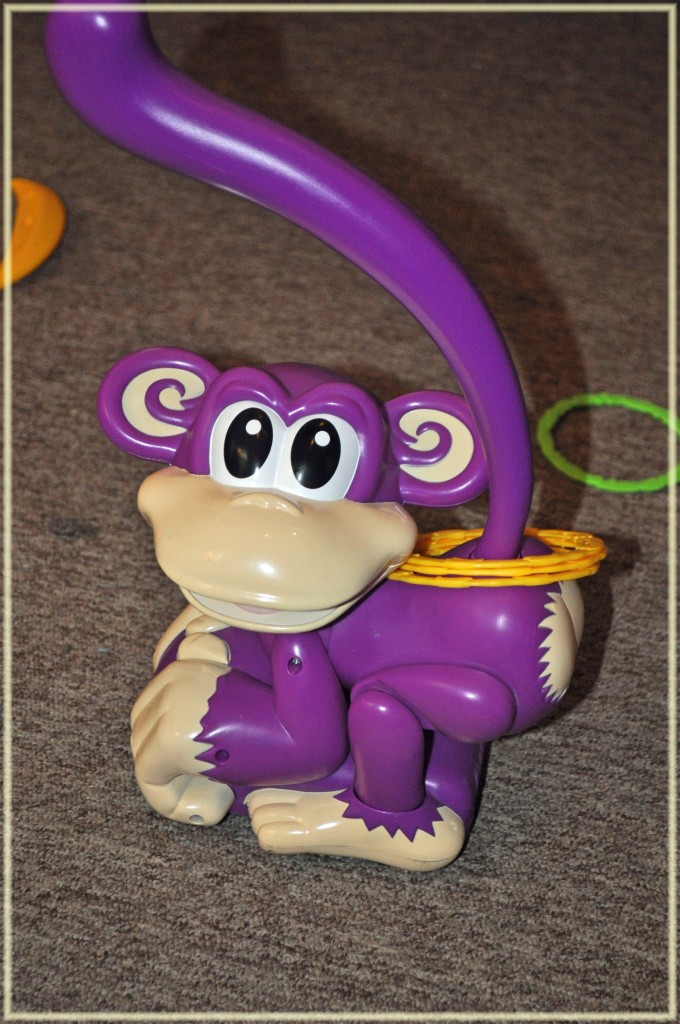 While my preschooler enjoys Chasin' Cheeky, my 5 1/2 year old Kindergartener will play at times, but my 3 year old  preschooler enjoys it more and wants to play more often. I'm pretty sure he'll know yellow and green by the end of this week – all I've been hearing is "Mommy, Jacob won't play with me, can you play with me!?"
Batteries: Requires 2 C batteries – not included.
Recommended Age: 3+
Buy It: You can purchase Elefun and Friends Chasin' Cheeky Ring Toss Game
for $24.99 at Amazon.com
Disclosure: Product, giveaway prize, and information have been provided by the representing PR/Sponsor. All opinions are my own.