Looking for the perfect gift for your spouse, new teen driver, or tech lover? Dash cams make a great gift for Christmas. Dash cameras have become popular, especially among commuters, Uber/Lyft drivers, and those in transportation services. Drive smarter knowing you have interior and exterior security any time of the day or night.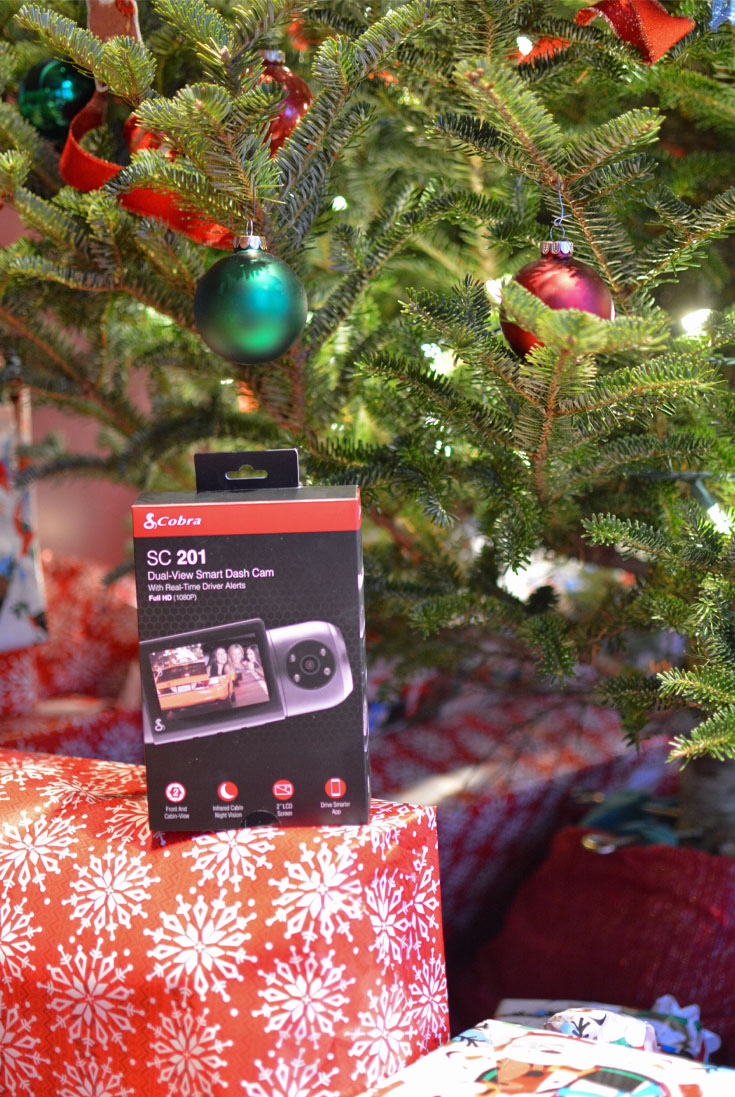 Cobra SC 201 Dual-View Smart Dash Cam provided.
I have been talking about getting a dash camera for my vehicle for years. I wanted it for peace of mind knowing that if I was in an accident that was not my fault I had a way of providing evidence. There's also some perks to having a dash cam when driving through New Hampshire, we have beautiful wildlife and mountain views. Not too long ago I had to stop to let a moose cross, I would have loved to catch that scene on video to re-watch.
The Cobra SC 201 is a dual dash camera that allows drivers to record and monitor both the front-view of their vehicle and the interior cabin view. Get interior and exterior security day or night with the infrared LED interior camera that provides night vision. HD videos are recorded and are stored on the included 16GB MicroSD card and with the built in WiFi and GPS can be automatically uploaded to the Cloud Based Video Management. The Cobra SC 201 Dual-View Smart Dash Cam with Built-In Cabin View is not just a camera, it is a smart device for your vehicle. Use it along with the Drive Smarter app and stay up to date and get instant notifications of road conditions, traffic, red light camera, ect.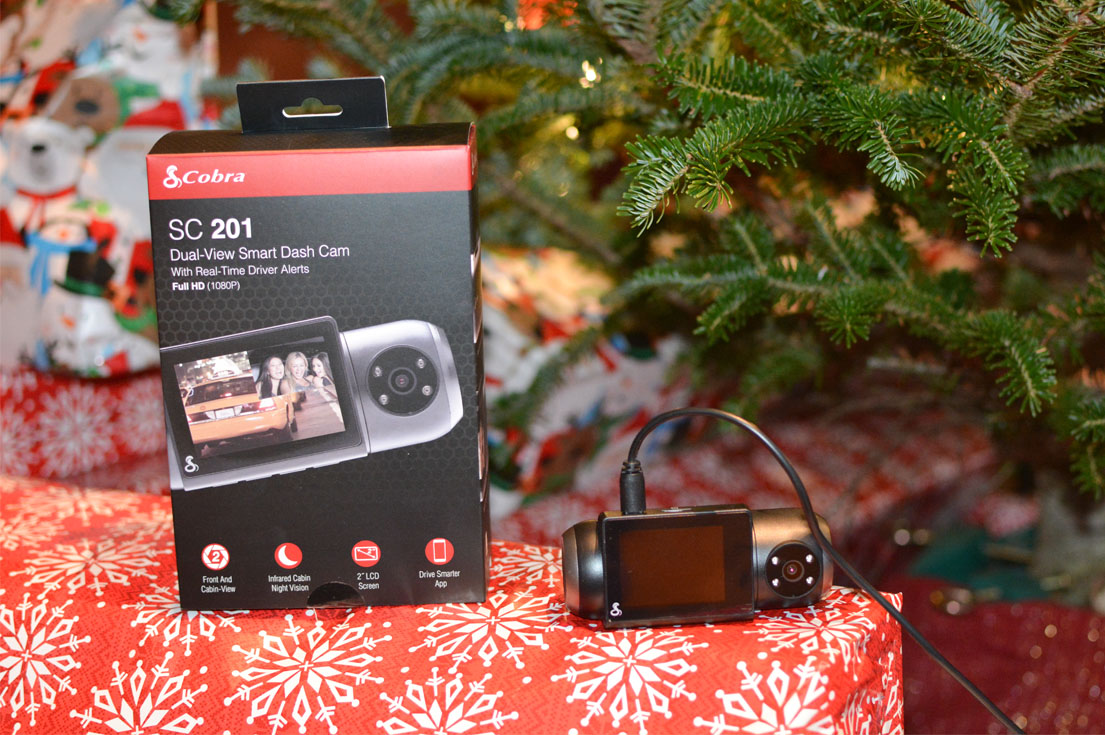 Cobra SC 201 Dual-View Smart Dash Cam
Two Views – Front and Cabin-View

2″ LCD display – split screen to display both interior and exterior views, turn off views, or view just exterior or just interior cabin

Advanced Driver Assistance System– Lane departure and forward collision warnings
Includes 16 GB MicroSD card
Parking Mode & Motion Sensing Security
Cloud Video Management
Perfect for commuters / road trippers / Ride share drivers / New Drivers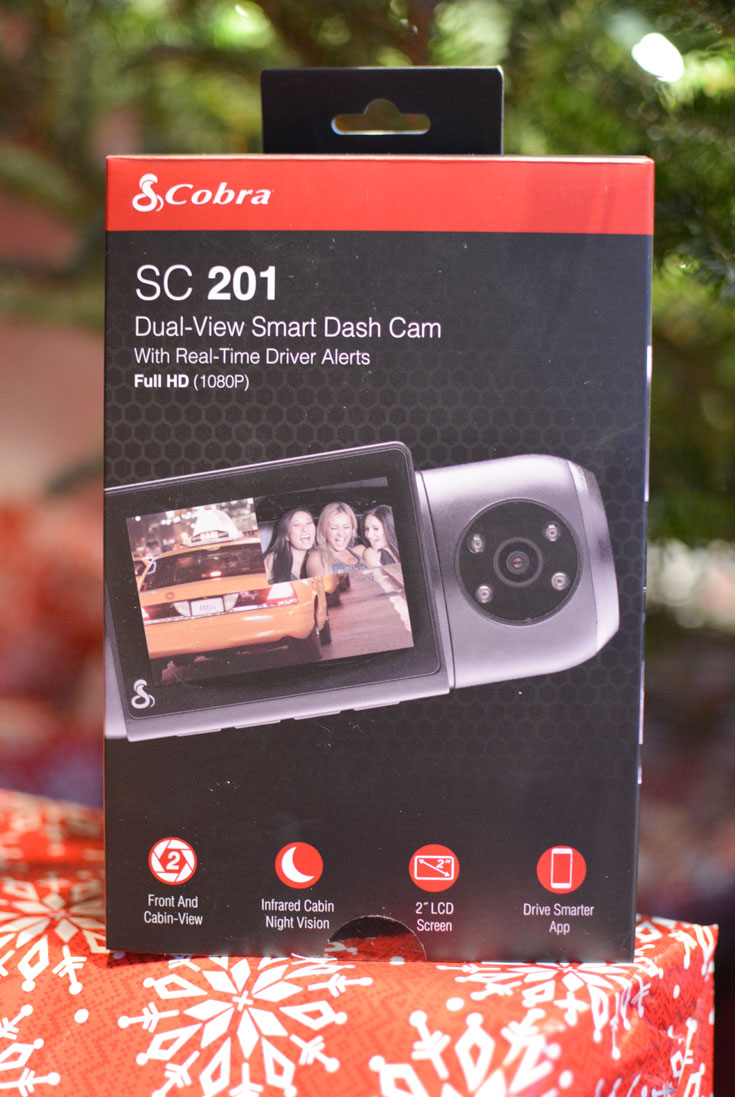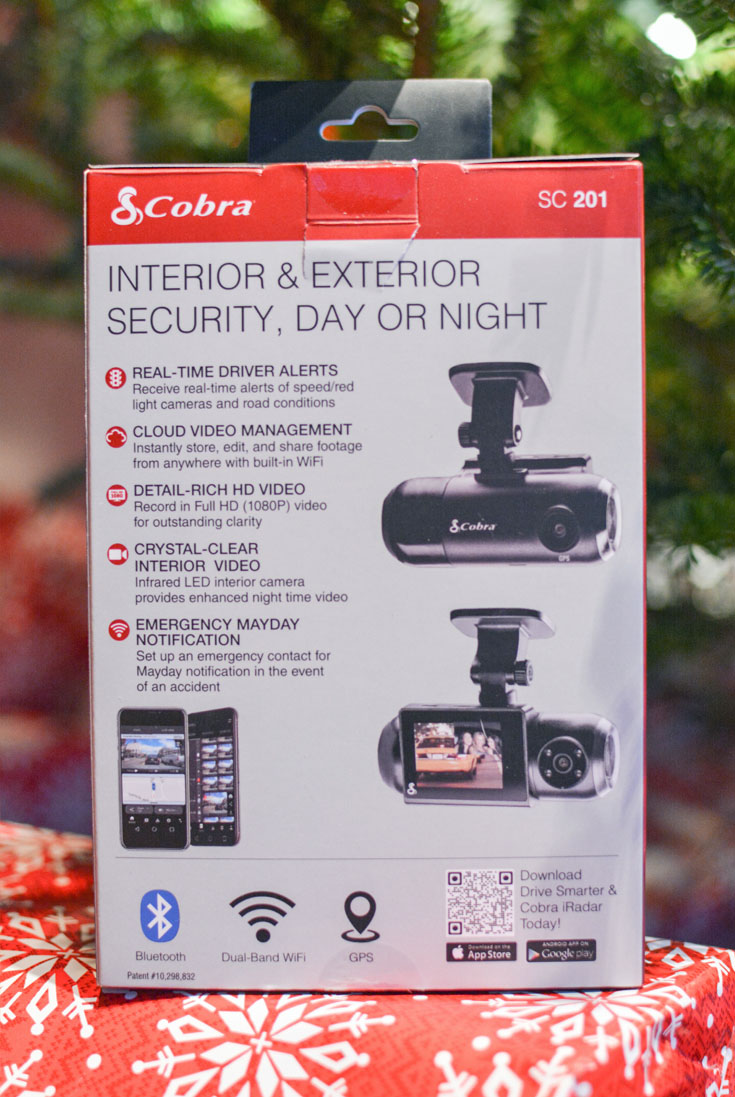 This dual-dash camera has a very easy install. It includes an windshield adhesive mount to hold the camera, and a power adapter. Simply attached the mount, plug in the charger, and power up the camera.
As a mom of three young children, the security aspect is the top reason I would want a dash camera. Users can set up emergency mayday alerts to send an emergency contact a text alert in the event of a serious accident. Instantly share your policy number and videos from the dash camera to the insurance provider for evidence in accidents.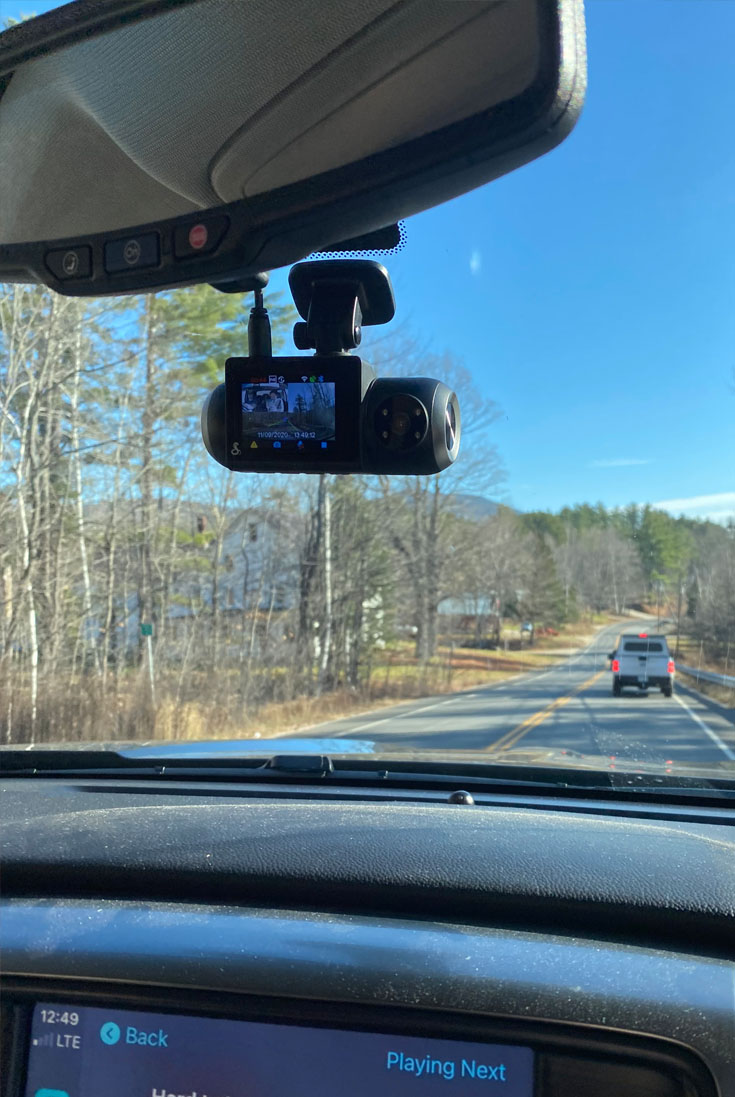 A data cable is included, and you can easily view the dash cam footage on your computer by attaching the data cable, or by using a MicroSD adapter.
Drive Smarter and Safer
Order the Cobra SC 201 dual-view smart dash cam this holiday season.