This post was sponsored by SanDisk as part of an Influencer Activation for Influence Central and all opinions expressed in my post are my own.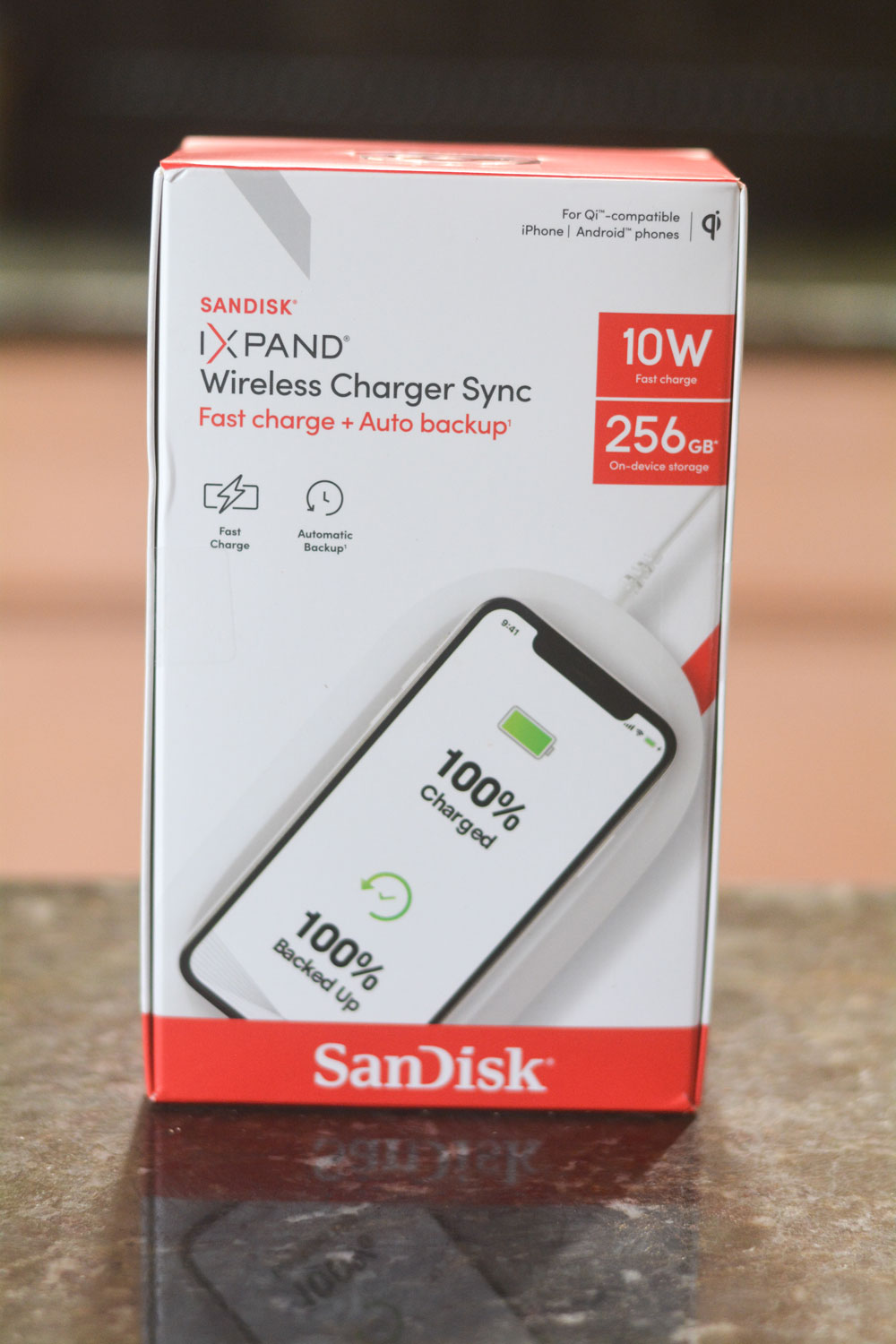 As a mom of three boys and a content creator, the camera roll on my smartphone is filled with cute videos of my preschooler learning new things, footage from hockey games, random food shots and family memories. Plus all of the random pictures and videos that my 4 year old loves to take. When I purchased my phone about a year ago, I made sure to get one with more storage but I seem to always be running out of memory. Transferring photos from my smartphone to my computer or external hard drive is a task in itself, it takes hours with little success and I always put it off for as long as I can. For some reason I always run into conflicts when it comes to moving pictures from my phone to my external hard drive, it times out and requires me to unplug and plug my phone constantly, transferring about 50-100 pictures at a time. After a while I usually give up. The pictures become unorganized, and I'm sure I have plenty of duplicates and even triple copies.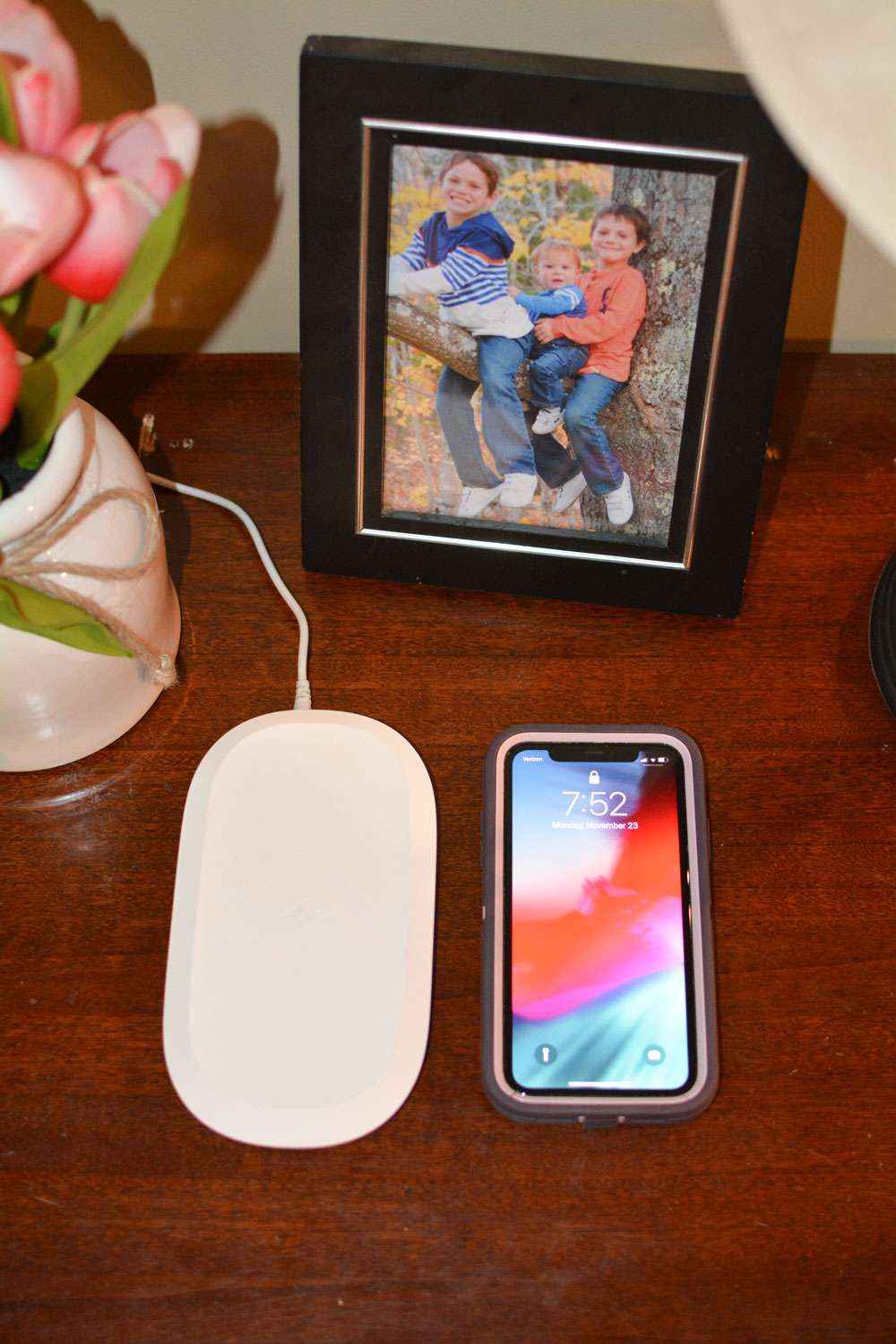 The Ixpand Wireless Charger Sync from SanDisk is the world's first wireless charger that has automatic back up, and is exactly what I have needed. It is a convenient device that helps me easily free up space on my phone and keeps my photos safety stored for years. The Ixpand not only backs up my photos and videos when I place my phone on it, but it is also a wireless charger. Every night I can put my phone on the base of the Ixpand Wireless Charger Sync and wake up to a fully charged and backed up phone. Photos and videos are backed up in full resolution, there is no monthly recurring fees and no internet needed to charge and backup.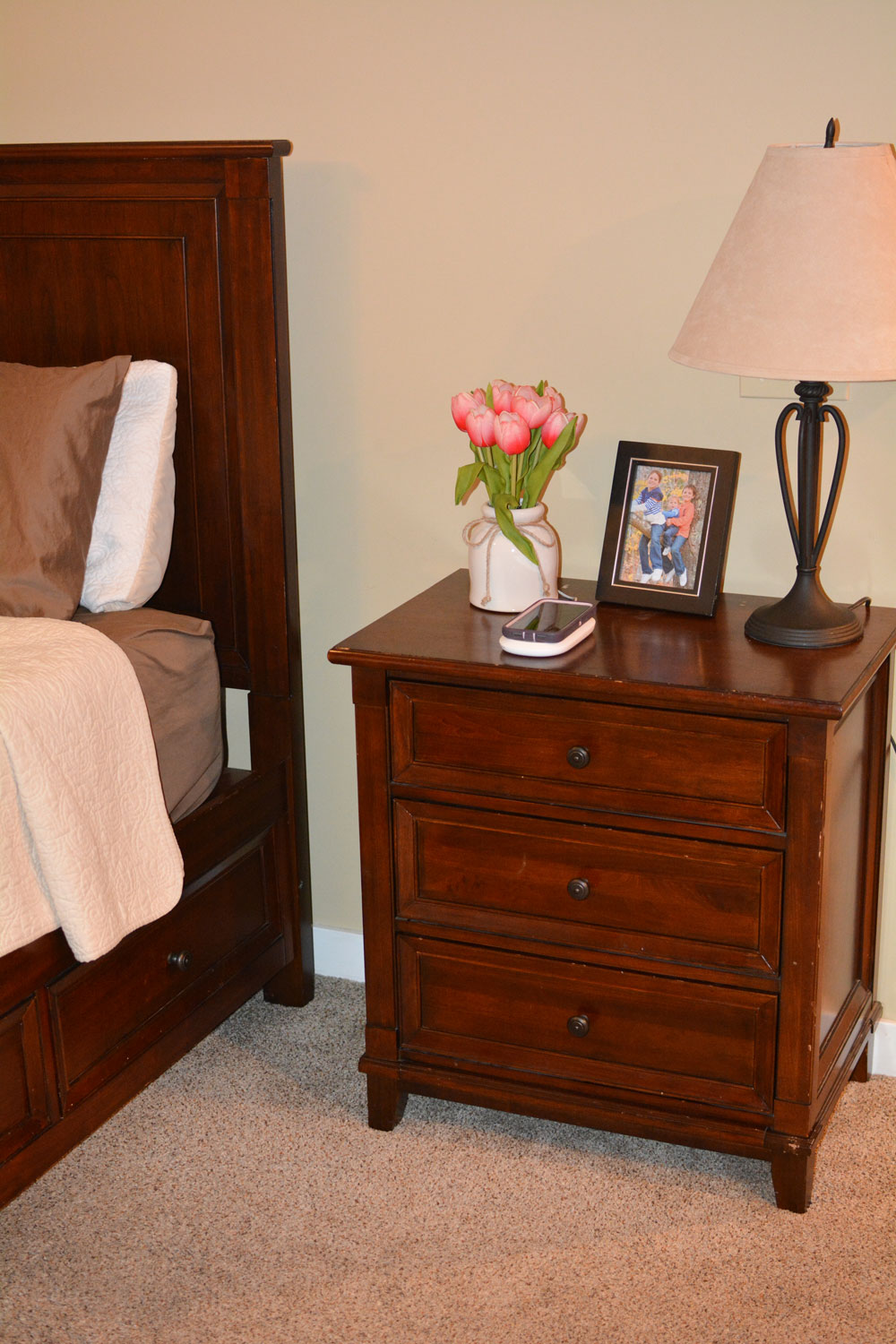 The Ixpand includes a 6-foot cable for fast, wireless charging, right out of the box. Simply plug the base into a wall outlet and place your compatible smartphone or Air Pods Pro on top, charging will automatically start. To use the backup feature, the SanDisk Ixpand App needs to be downloaded via Apple & Google. Within minutes of downloading the app you can start backing up your photos, videos, and contacts and have it set up for automatic back up.
Easily view the photos that are stored on the Ixpand through the app, and if you want to restore them to your phone, simply click on photo and the restore button. Using this device put into perspective how many photos I actually take, my phone is not even a year old and there are currently over 13,000 photos and videos. Since I had so many photos to back up the initial back up took a bit, but it never was an inconvenience as it was over night and while my phone was charging.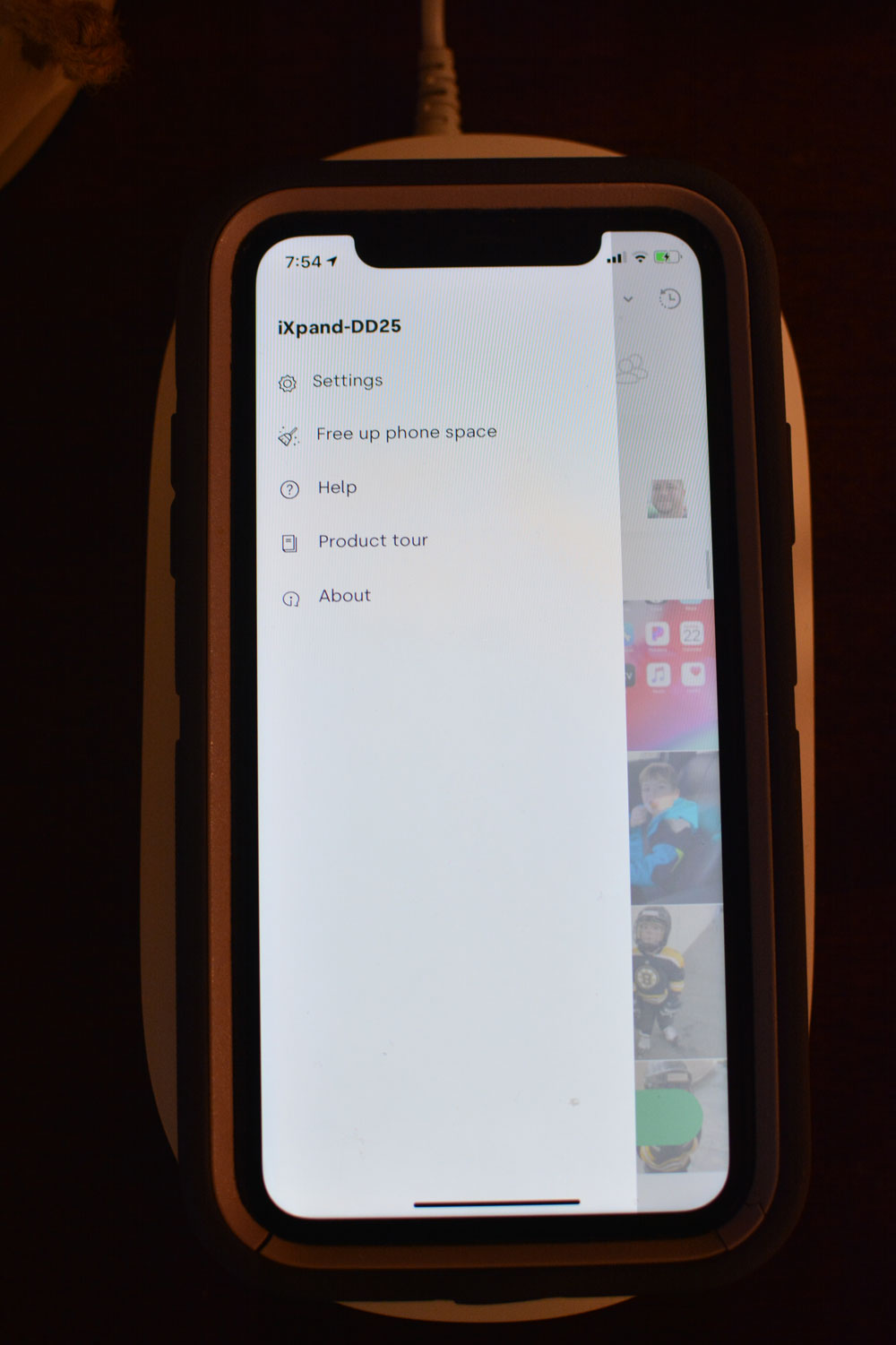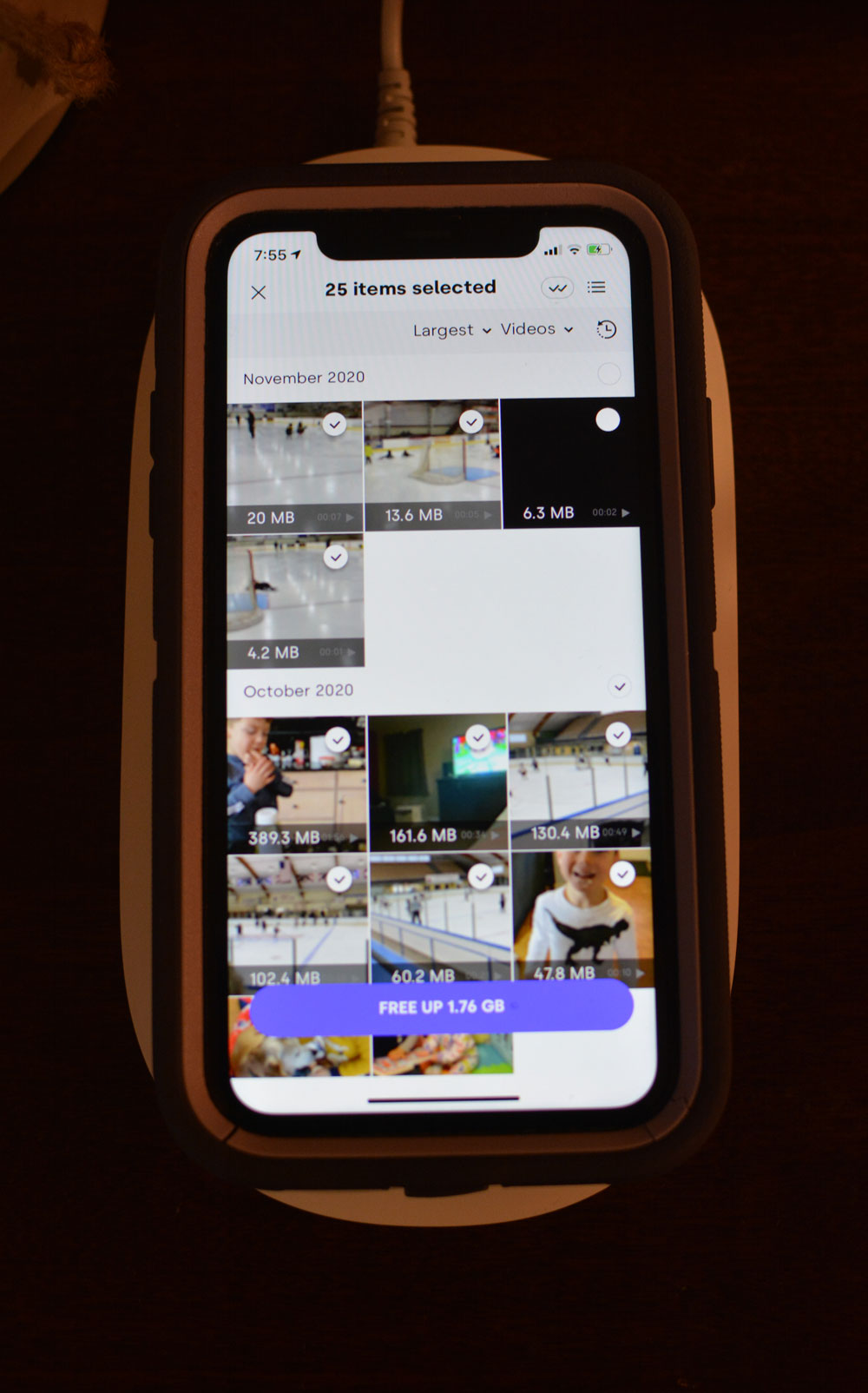 With hockey starting back up for all three of my boys, Thanksgiving and Christmas right around the corner I knew I was getting down to the end of my storage with only a couple GB left of my phone. Now that my photos are all safety backed up I can now free up space making room for photos and memorable videos.
Organize Photos & Videos by Year & Month:
The Ixpand Wireless Charger Sync from SanDisk organizes the photos and videos and allows users to view by month and year on the app or computer which is a great feature for those who take thousands of photos. Occasionally my children or myself will be looking for a particular photo, and instead of scrolling through thousands of images, I can easily open the app, and click on the year it was taken and the month. Just this past month I was looking for a particular photo for my son for his school project and it took me a lot longer than I wanted it to as I had to go through about a hundred folders on my computer trying to locate the particular picture as I did not label them with dates.
What phone is the Ixpand compatible with?
The Ixpand works with iPhone 8 and up, Samsung Galaxy S7 and up, Samsung Galaxy Note 5 and up and other Qi-compatible phones. It also supports fast wireless charging for AirPods Pro.
Can I use the Ixpand with more than one device?
Yes, the charger creates a personal backup profile for each user.
Save 15% off your purchase
For a limited time, get a unique coupon to save 15%.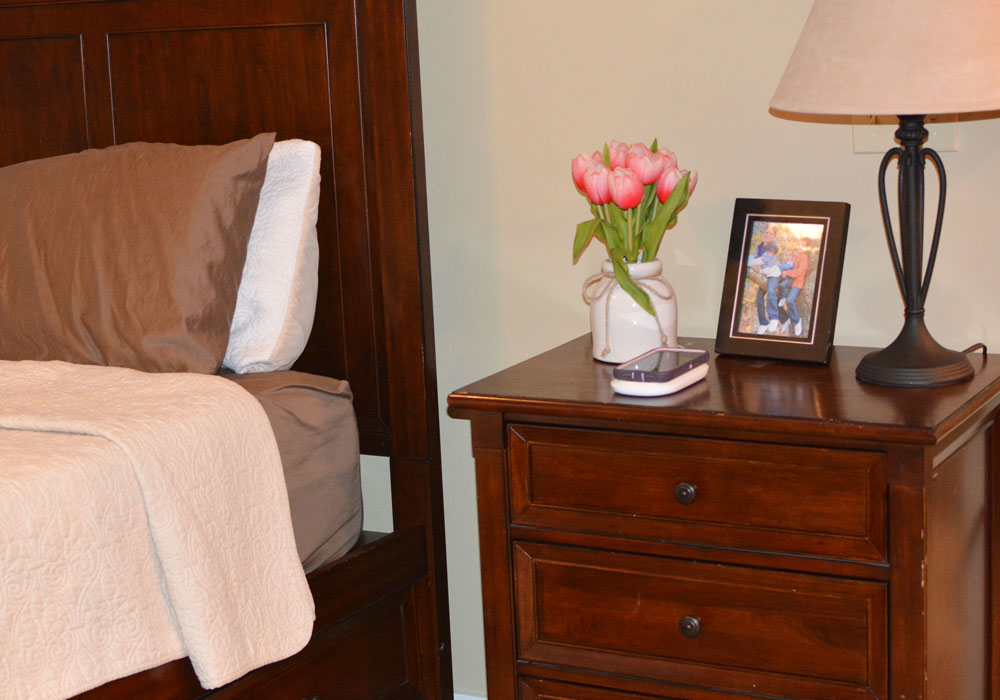 For those who do not need to back-up their smartphones, SanDisk also just released the SanDisk Ixpand Wireless Charger 15W. This new charger is a great option for fast wireless charging. More information can be found: SanDisk Ixpand Wireless Charger 15W.