Kids love to pretend to cook and serve food with play kitchens. Just in time for the holidays, I'm introducing the Simplay3 Garden View Kitchen.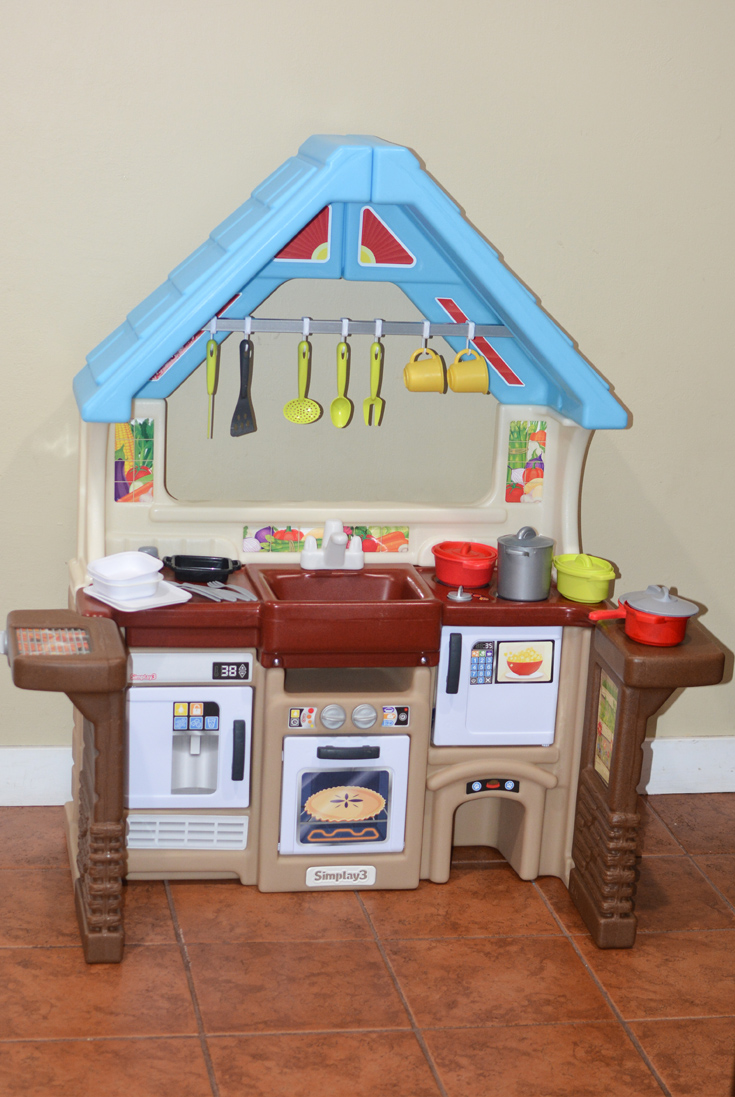 Sample provided.
The kitchen is the heart of our home, it's one of the main features that made me want to buy our home, and the place where our family often congregates. I could spend all day in our kitchen, baking pies with my children, meal prepping and decorating cupcakes, it's no wonder why my littlest enjoys spending time in the kitchen as well. But being 2 is tough when you can't take a cake out of the oven, or use the microwave. As I prepare meals in the kitchen, the Garden View Kitchen from Simplay3 lets out littlest feel like he is included as he picks out the perfect pan and makes sure the oven is on the correct temperature.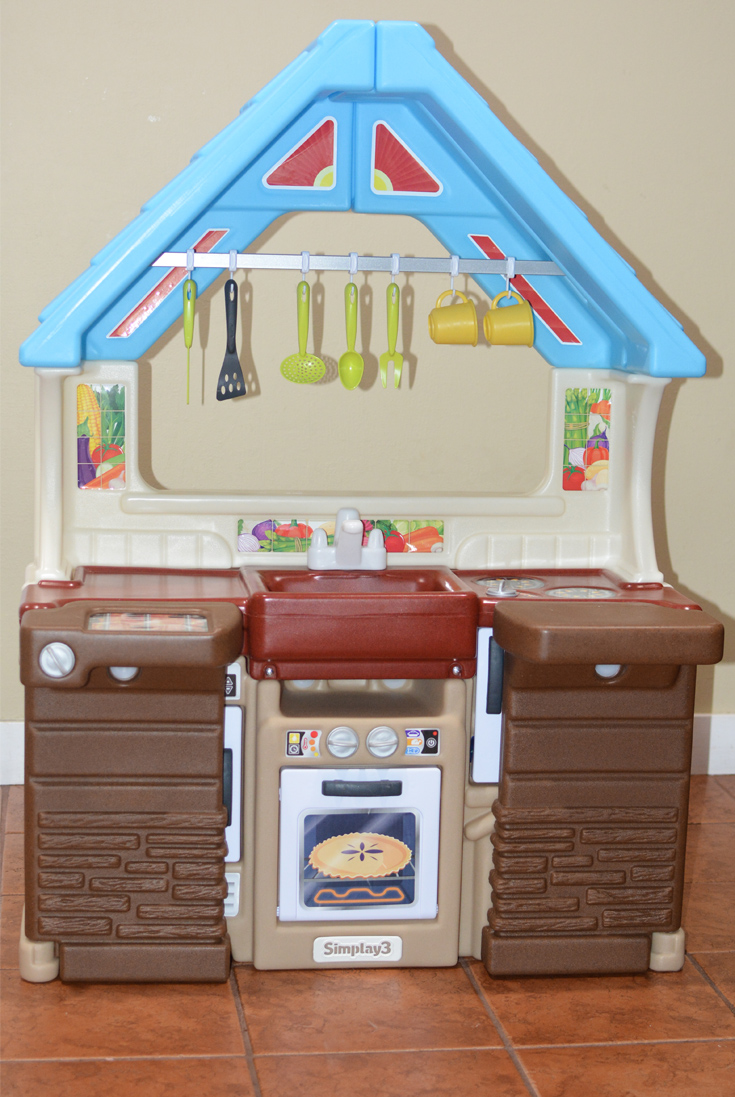 Simplay3 Garden View Kitchen
Kids will have hours of fun playing chef and developing life skills with this play kitchen. Designed to maximize play, even the youngest chefs will feel at home with the Simplay3 Garden View Kitchen. With lots of real life features packed into this play kitchen, it surprisingly fits well into the toy room. and doesn't take up a lot of space. The sides fold in for easy storage and fold out, giving kids that real kitchen feel.
There is so much packed into this toy kitchen including pretend appliances like a microwave, stove, and refrigerator, all with working doors. A barbecue grill,  farm-style sink with faucet, stove top, counter space, oven knobs to get the correct temperature, and a see through window for easy viewing or to pass food back and forth. The colorful stickers are the perfect touch to make this toy kitchen feel like a real kitchen.
Made in the USA and from durable plastic, this playhouse-inspired kitchen comes with 30 cooking accessories and a handy utensil rack above the play sink for easy storage. This toy kitchen inspires creativity & imaginative play without batteries. There are no lights or sounds, but that doesn't stop the oven noises or microwave beeping from going off. It's funny how attentive kids can be and the sounds that come out of their mouths. The timer going off on the oven when food is done cooking , the dishes clinking as they pile them in the sink or the microwave making a buzzing sound.
Garden View Kitchen Assembly:
Assembly is simple and takes about 20-35 minutes. The stickers account for half of the time. We did use an electric drill for the screws to speed up the process.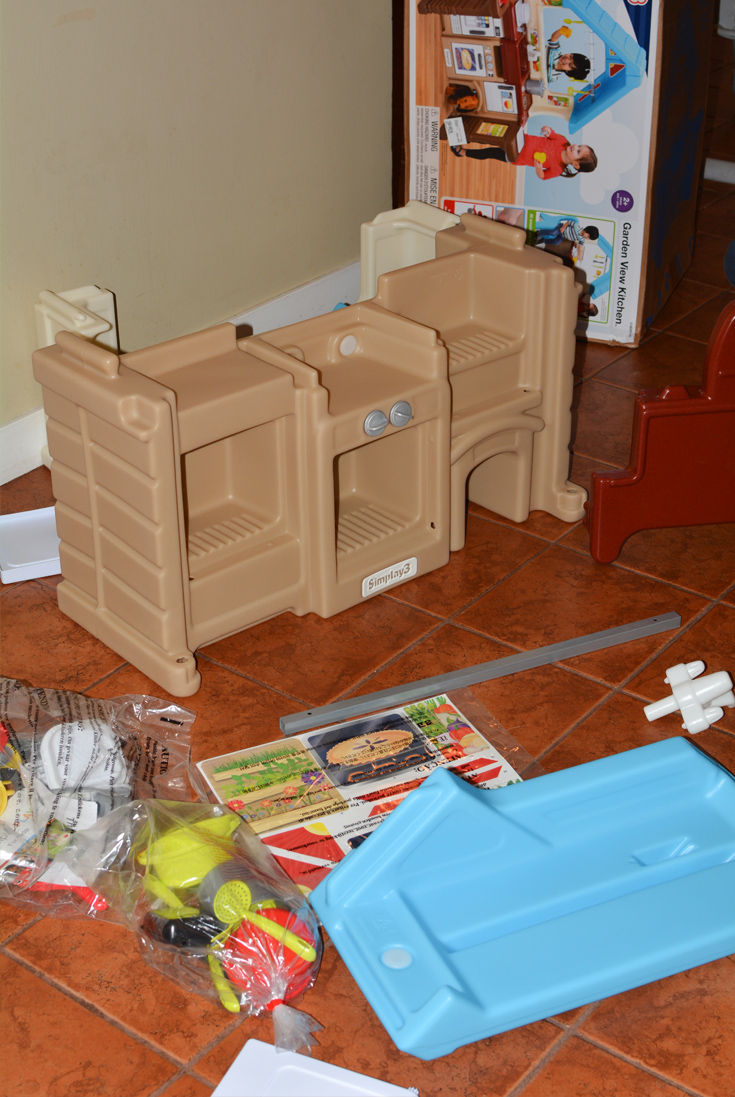 Built in Utensil Rack: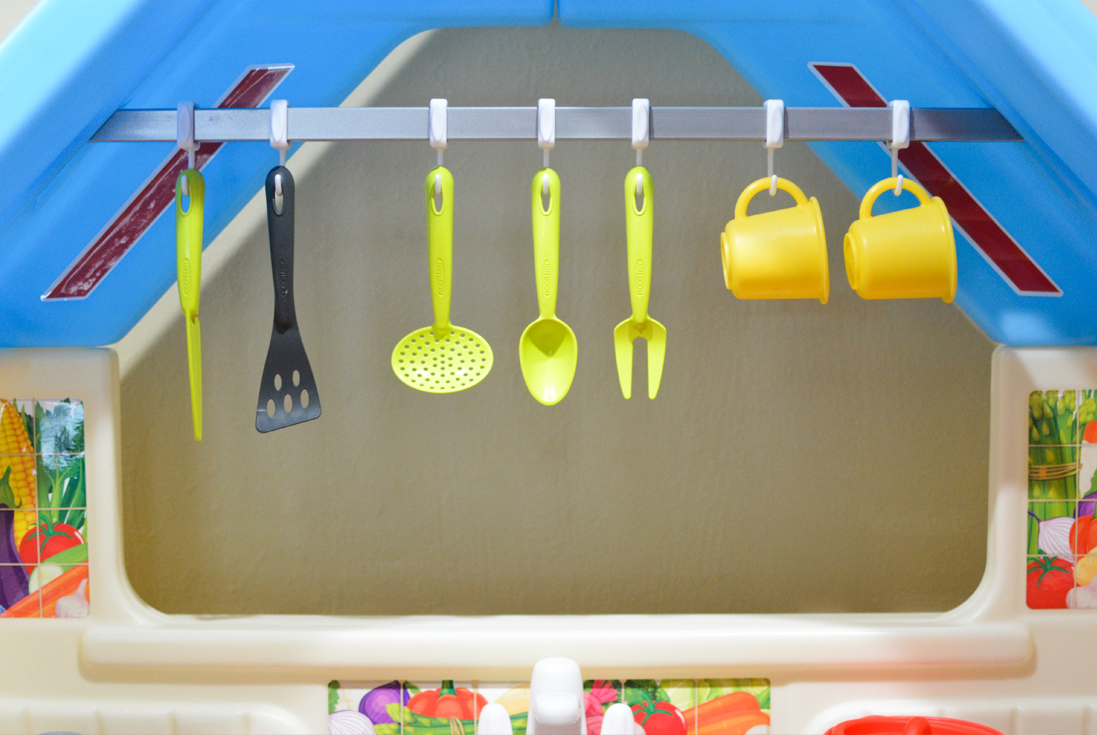 Children can pretend they are at a restaurant ordering food with the see through window.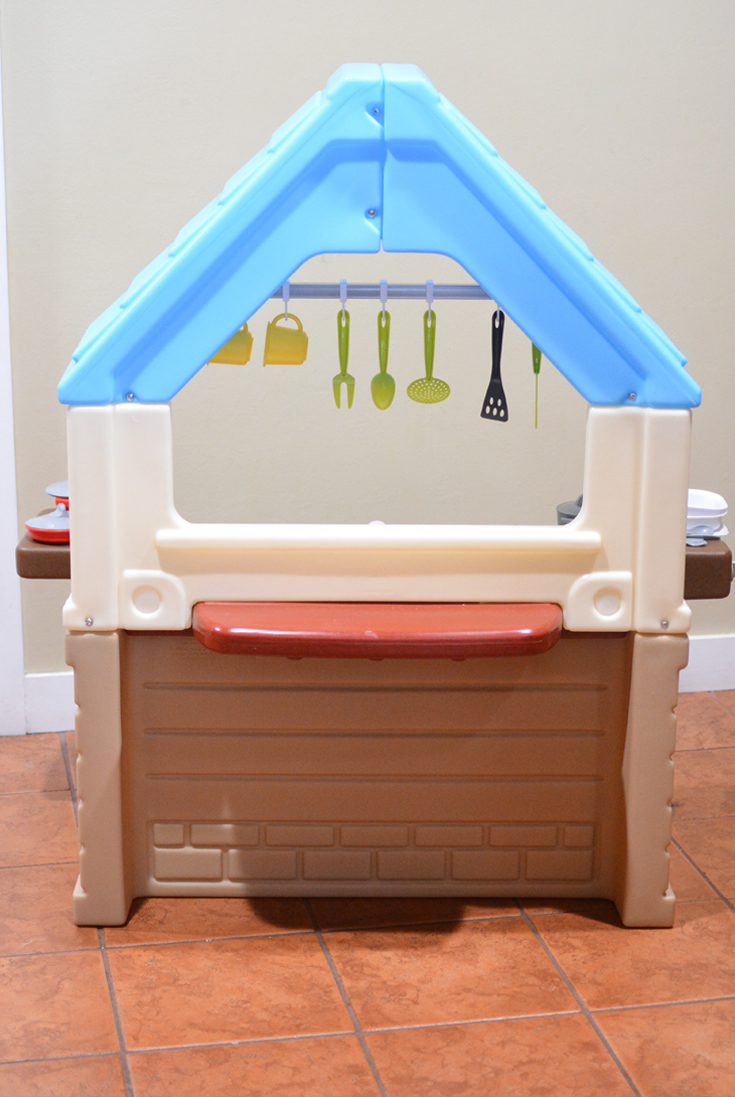 Pet Cubby:
Another fun touch: the pet cubby. Perfect for a furry little dog.
3 Working Doors: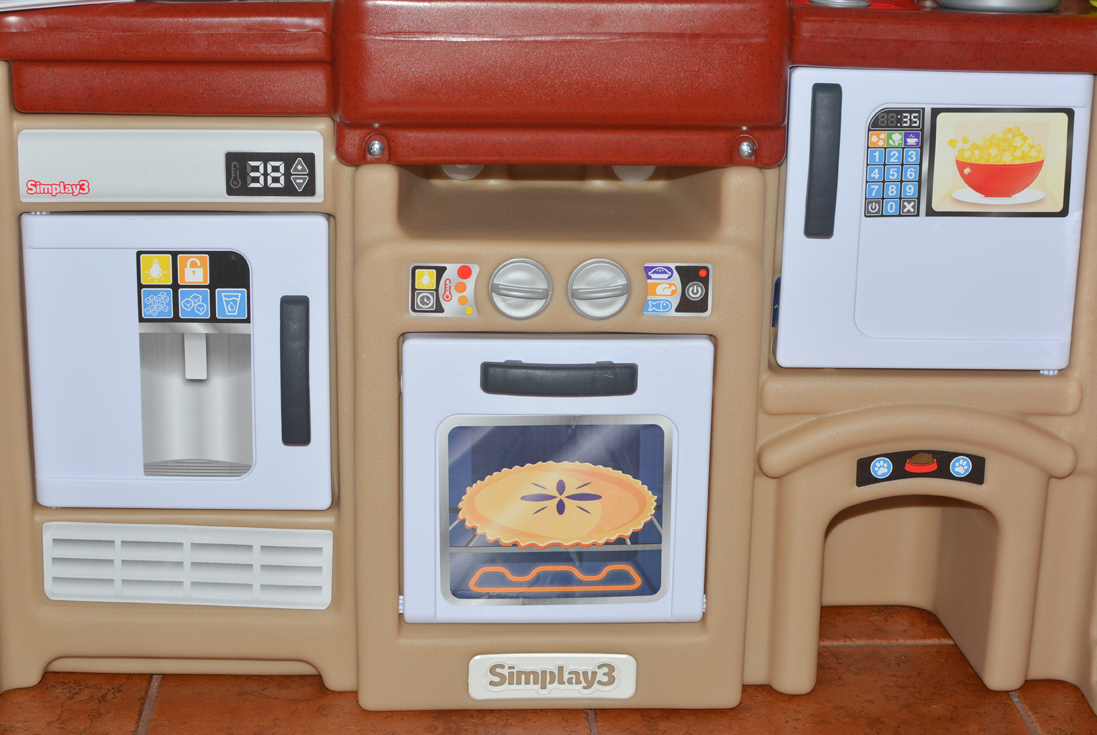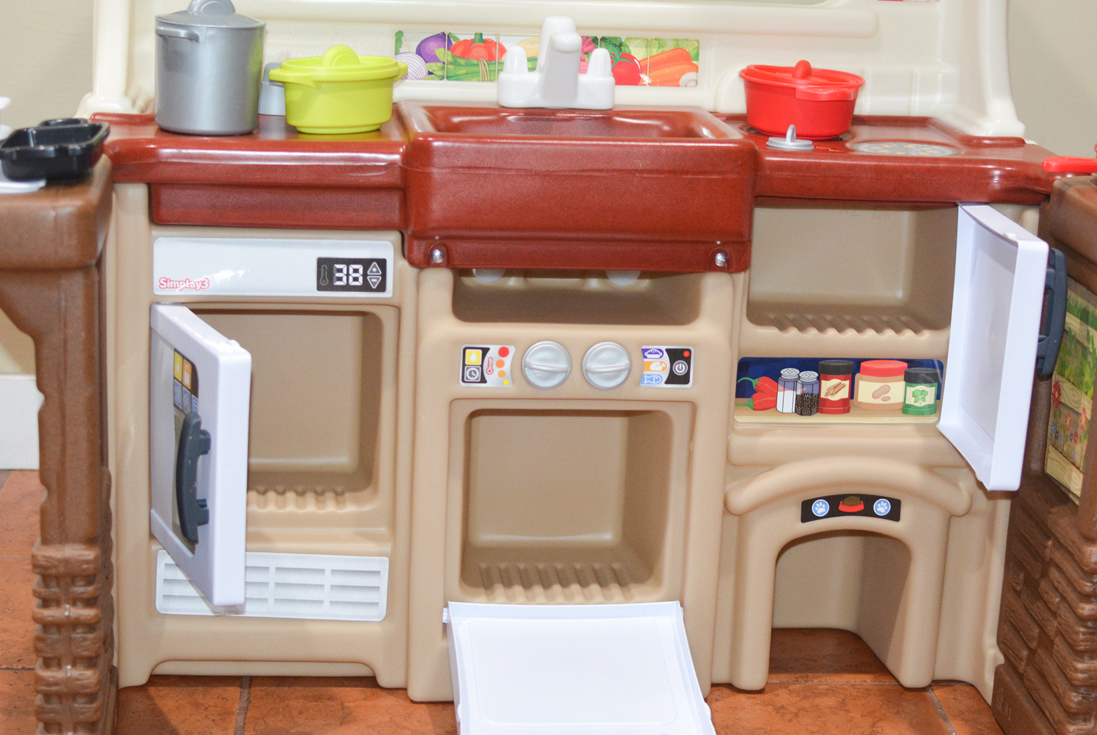 Stove top with temperature range: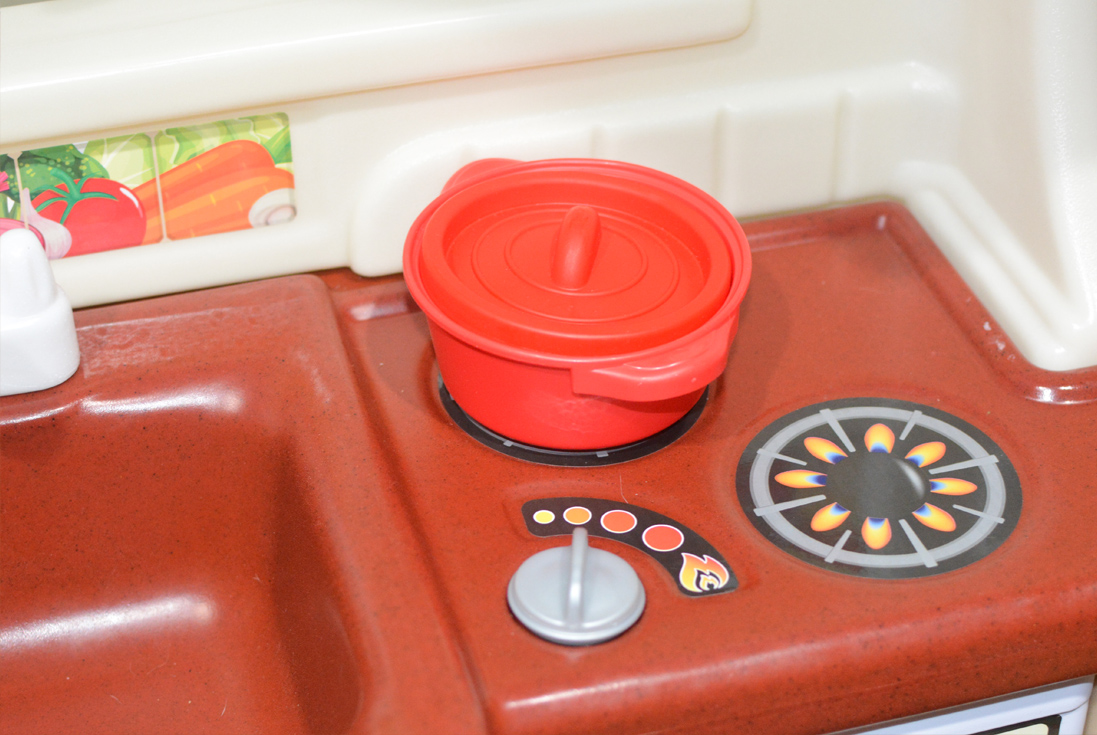 Built in Storage:
When playtime is over, store all of the toy pots & pans in the three compartments.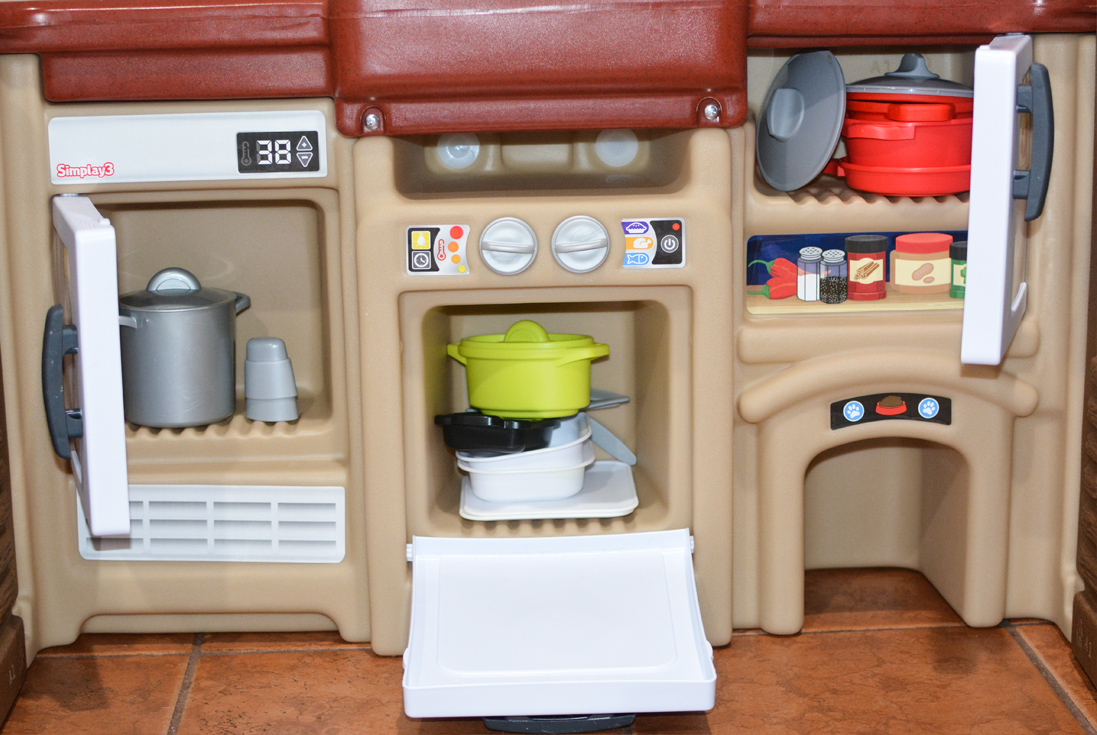 Holiday Wish List:
Looking for the best toy kitchens & play kitchens for toddlers and preschooler? Look no further!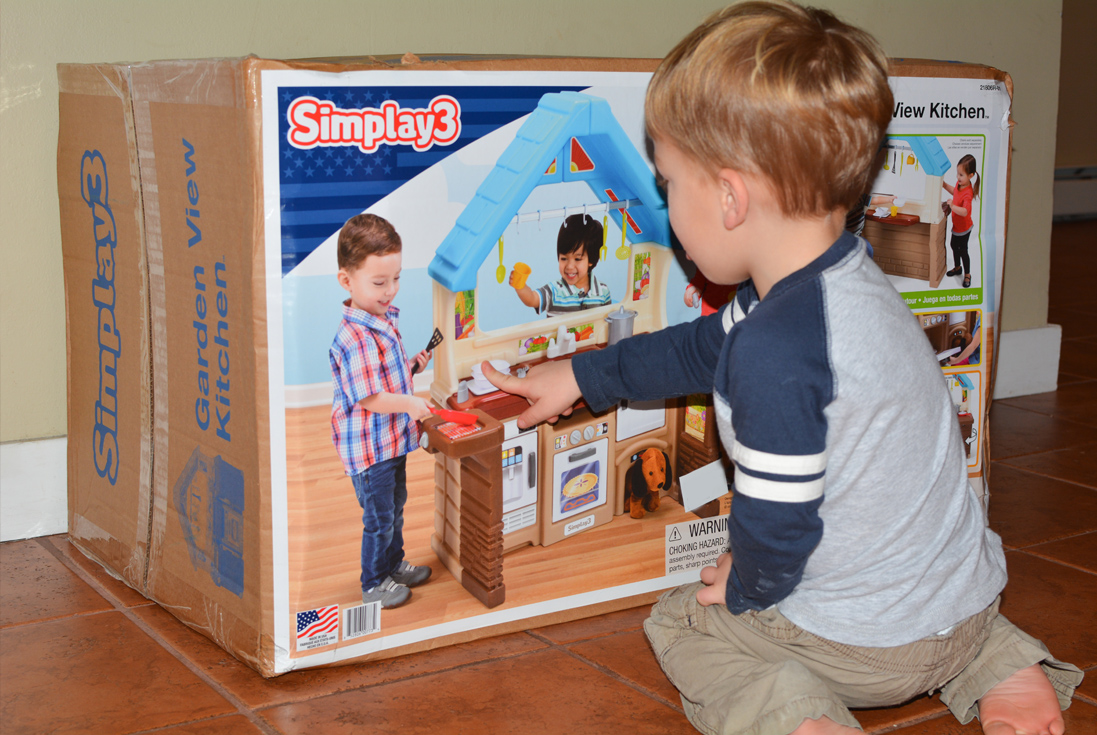 About Simplay 3:
"We know that simple play or work, no matter what, makes us smile. We built this company to bring laughter and ease to life with products that have simple and smart designs that tackle everyday needs from children's play to home and garden.
Having founded two successful companies, Little Tikes and Step2, Tom Murdough understands the challenge and importance of meeting customer expectations in building innovative products with made in the USA quality and backed by dependable customer service."