This review was made possible by iConnect and UpSpring. I was provided compensation to facilitate this post, but all opinions stated are 100% mine.
As a mother it breaks my heart when any of my children are not feeling good, especially my youngest who is only 7 months old and isn't able to tell me what is bothering him. At least with my two oldest they can tell me what is bothering them, but for baby we usually go through the list, wet diaper, feeding, naptime…and then you hear the awful shrieks as he passes gas and realize it's his poor tummy once again. For the first 4 months he had non-stop gas & constipation. I felt helpless as I would watch him squirm in pain, trying everything to console him; nursing, cuddling, and warm baths.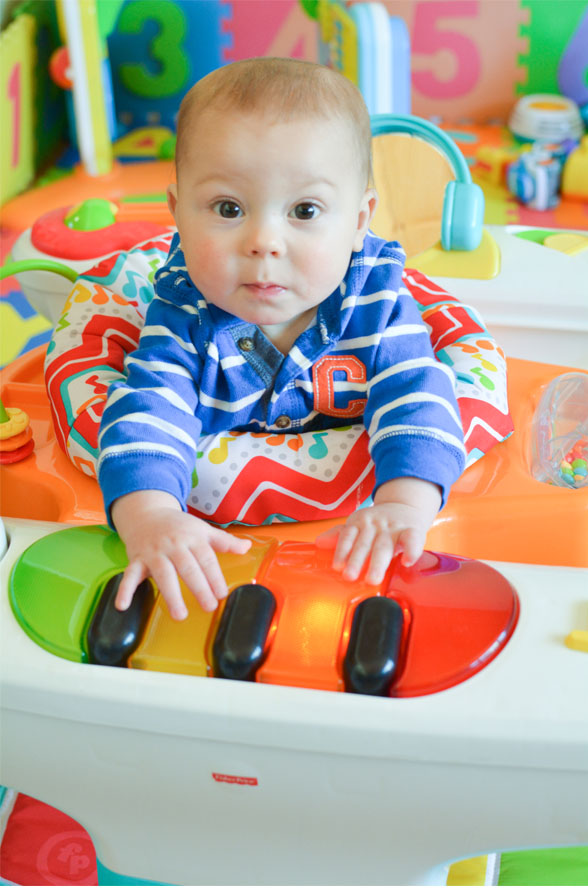 At first we thought it may be a dairy intolerance so I cut back on dairy, but that didn't seem to fix the issues so at his next appointment his doctor recommended we start him on Probiotics. Until his 4 month appointment I never heard of children taking Probiotics, I've heard of a few adults taking them to help with their stomach issues and digestive system, but never an infant.
Help soothe baby's upset tummy and boost immune support with UpSpring Baby Probiotic + Colostrum.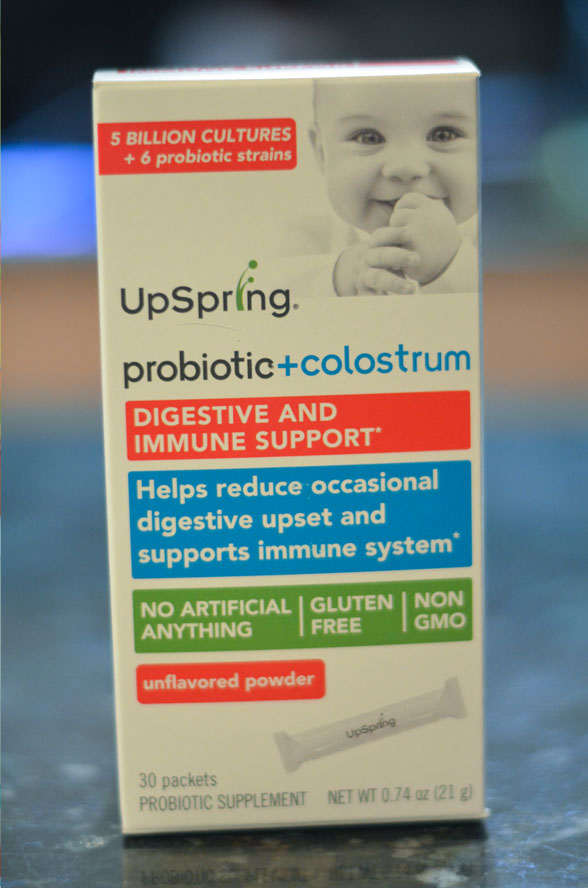 UpSpring, a mom-founded and mom-run company, has created a line of all-natural products to help with every day health and wellness challenges that parents of young children face. UpSpring's Probiotic + Colostrum helps to reduce constipation, gas and diarrhea, and also provides additional immune support for babies. The single serve packets contain 6 of the most beneficial probiotic strains plus prebiotics, delivering 5 billion active cultures per serving. The Colostrum acts like a prebiotic and provides a full range of antibodies for additional immune support.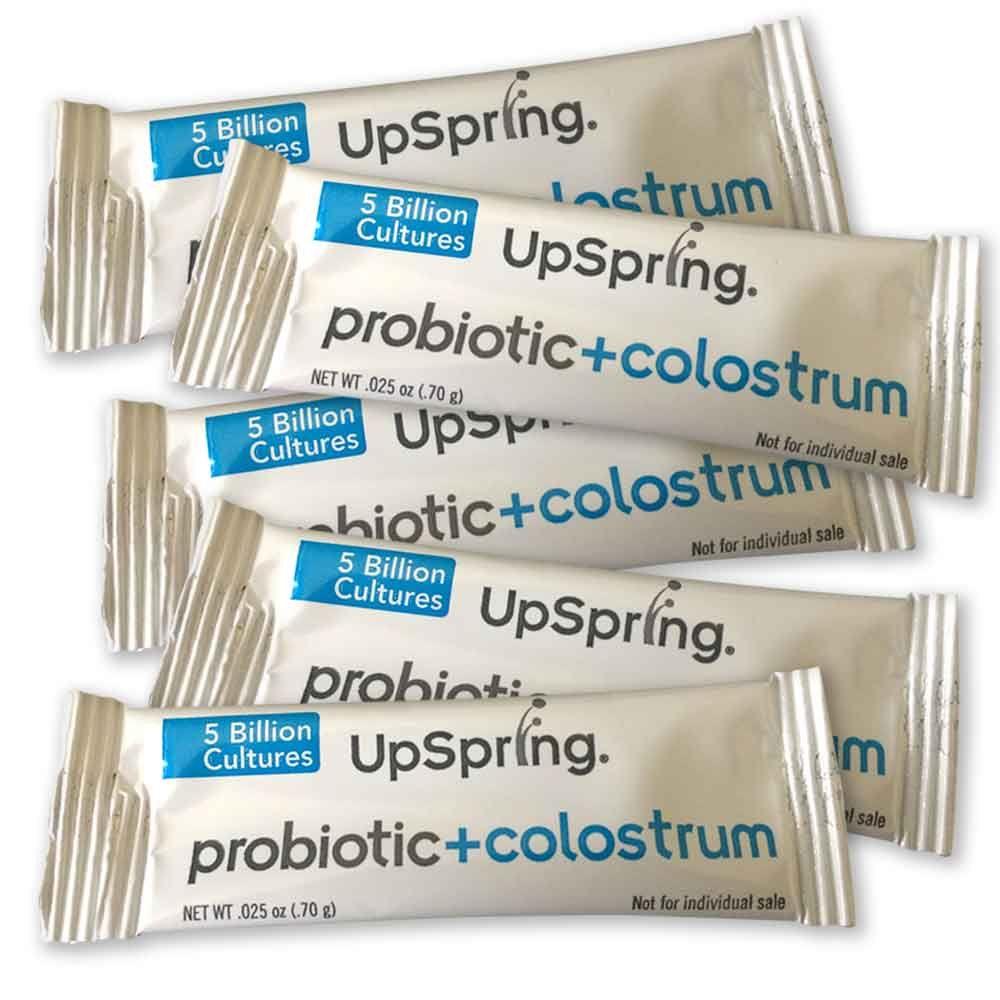 The flavorless power is recommended for babies 4 months+ and can be mixed with cool liquids or food. Since I'm breastfeeding and we don't use bottles daily I mix the single serve packets in with the pureed fruits & veggies. It's important that the food, formula, or milk is not heated.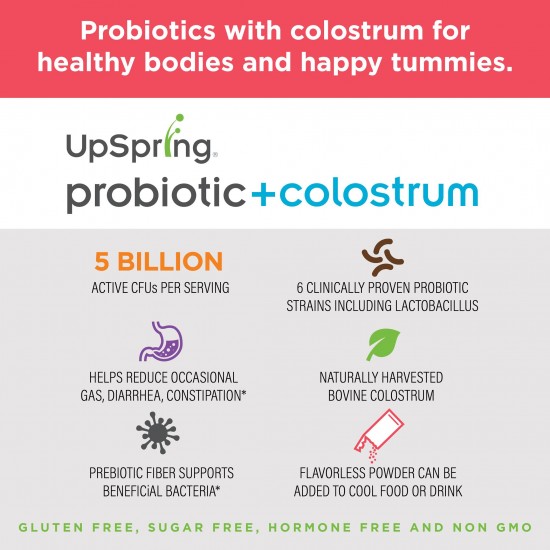 If your baby's tummy isn't happy, nobody's happy. Soothe those tummy issues with UpSpring's Probiotic + Colostrum now available at Target and Walgreen's.
Do you or your children take Probiotics?