This post is brought to you by Baby Depot.
We have a Baby Depot at Burlington 5 minutes down the road yet I always seem to forget to stop in there, well until recently. Now I find myself always stopping by to check out the deals. Baby Depot at Burlington carries the most mom-trusted brands at up to 60% off, including clothing, toys, nursery items, feeding and safety necessities. I can remember how busy it was when I was pregnant with my second son and having to chase my 18 month old around, there never seemed to be enough hours in the day. Baby Depot at Burlington wants to make life easier by allowing families to shop for the baby essentials all in one place. No more running around from store to store trying to pick up all of the baby essentials and check for the best sales, shop at Baby Depot at Burlington.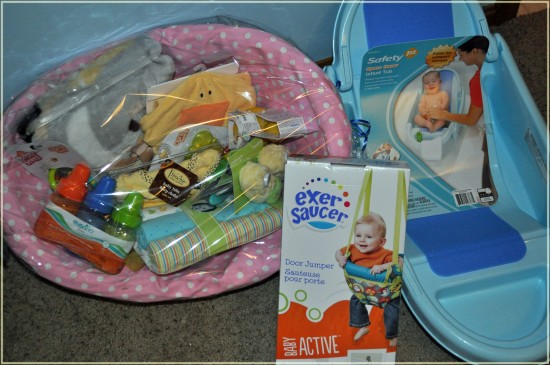 Baby Depot at Burlington recently sent me a "mom emergency kit" filled with essentials that every parents needs including bottles, receiving blankets, an infant bath tub, blanket, baby wash, bibs, pacifiers, teething rings and more. I quickly spotted a few well-known brands including Bright Starts, Summer Infant, Munchkin, Gerber, Playtex and Evenflo. I was surprised to see the pink polka dot basket is only $9.99, I thought it would be double the price, great price for putting together a baby shower gift basket.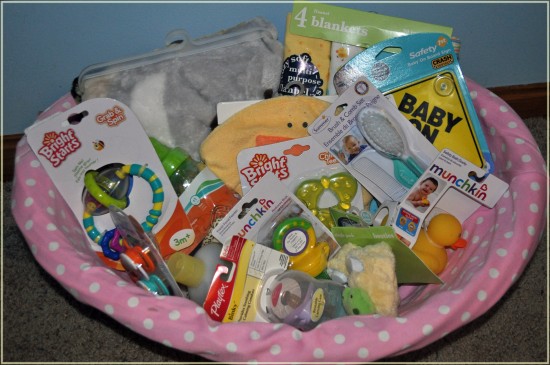 A couple months ago I drove 20 minutes to pick up receiving blankets for a diaper cake I planned to make for a friend not realizing Baby Depot at Burlington had the same exact Gerber ones I needed. Not only could I have saved time but I could have saved gas as well as money as they were only $9.99 each. I like not having to worry about catching a sale since the products are already marked up to 60% off.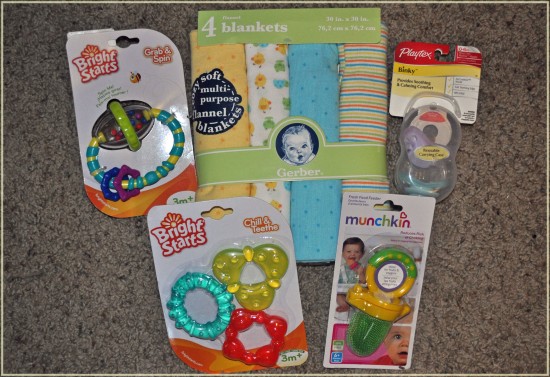 Have you ever shopped at Baby Depot at Burlington?
Stop by your local Baby Depot at Burlington and stock up on baby essentials for a price price. To find a store near you, visit the store locater. You can also shop online at Baby Depot at Burlington.