For nearly 40 years the world's most recognized inspirational brand, Precious Moments, has been sharing it's message of loving, caring and sharing through its figurines with the iconic tear-shaped eyes. I hold Precious Moments near and dear to my heart as it reminds me of my childhood. Through the years I have collected 50+ Precious Moments figurines and each figurine has a special meaning or story behind it.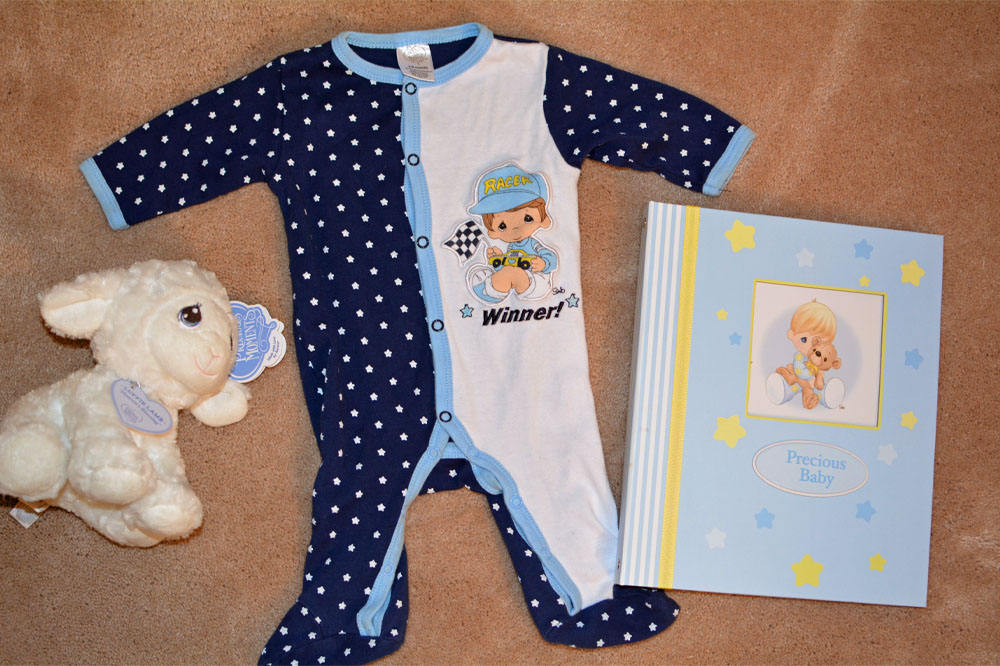 My mother started my collection soon after I was born and continued to buy them for each Christmas, Easter, and milestones/events – like graduations, sports, surgery, getting married, and having children. Sometimes she would surprise me with a figurine while other days she would bring me to the local Hallmark store and let me choose my own. I loved choosing my own as a child and still do. There's just something special about walking over to the display cases to see the new additions as it brings back memories of my childhood.
The collection is currently stored in my attic, as we have moved a couple of times in the past few years and I did not want them broken but now that we are settled down I plan to display them in a glass case. In a few months I'll be adding to my collection with a 10 Year Anniversary Precious Moments that I plan to display next to my Wedding Day, 1 Year Anniversary, and 5 Year Anniversary figurines.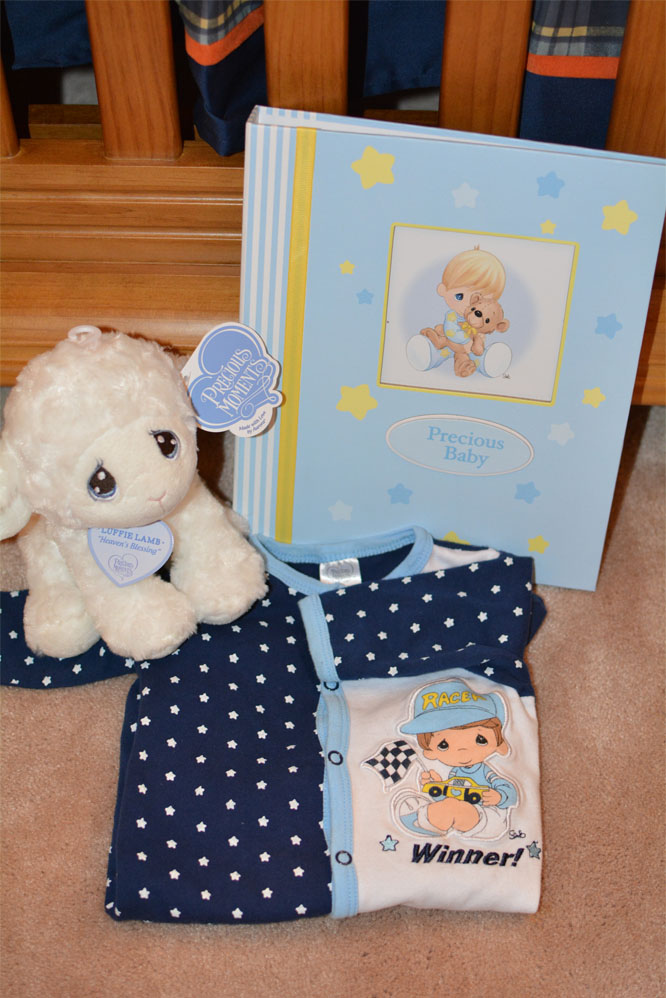 Many people don't realize that Precious Moments are more than figurines. I was recently sent a few of their baby gifts for our 3 month old son including a soft plush Precious Moments Luffie Lamb made by Aurora; a Precious Moments onesie by Mon Cherie, and an adorable Precious Moments keepsake book. The keepsake book could not have arrived at a more perfect time as it was on my "to-do" list. I look forward to filling it out with Baby Boy's information and adding pictures and milestones as the year goes by.
Do you collect Precious Moments or do you know someone who has collected them?
*samples provided.