This post was sponsored by Baby's Journey as part of an Influencer Activation for Influence Central. I received complimentary merchandise to facilitate my review.
When Jonathan was born over 8 years ago, we had a simple baby monitor that allowed me to hear any noises coming from his room, but the static was awful. We sometimes used at it home, but since we lived on one floor at the time, it was easy to hear if he was crying or not. We mainly used it during the summer at our lake house as I was always outside, but wanted to hear when he woke up from his nap. Fast forward 8 years and as we prepare for baby number 3, I have been a bit overwhelmed at the amount of baby monitors now available. The biggest highlight for me, is not only being able to hear baby, but also to see baby whenever I want, at home or on-the-go.
Baby Journey Smart Sync 5" Internet Viewable Touch Screen Video Monitor: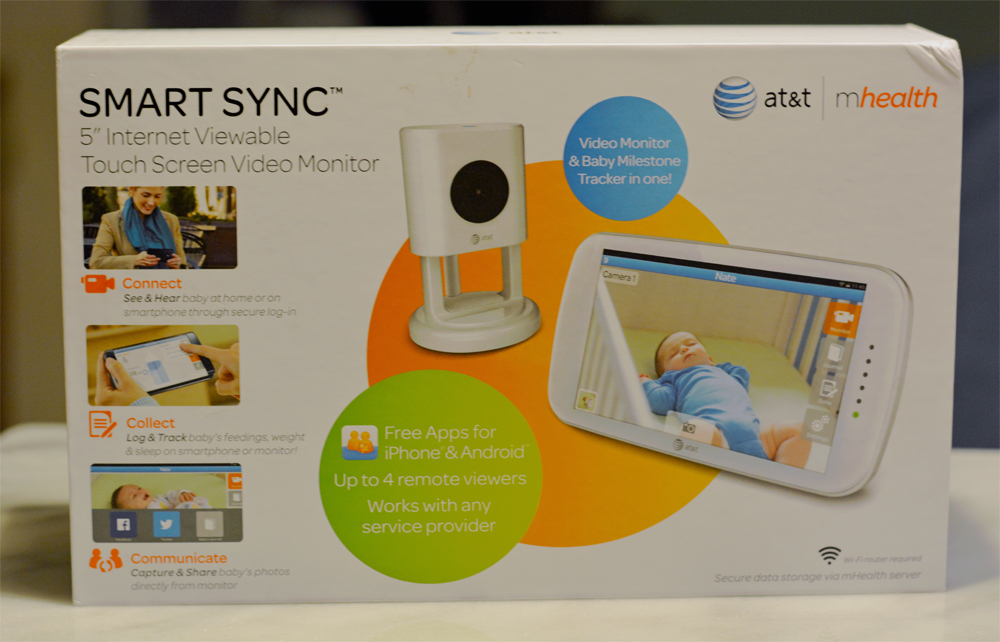 We have used a number of baby monitors throughout the year and the Baby Journey Smart Sync 5" Internet Viewable Touch Screen Video Monitor has surpassed them all. The sound quality is great, the video is clear and I love the large 5 inch touchscreen. Being high tech, I thought it would be harder to set up and use, but within minutes it was ready to go, the longest part was typing in my complex Wi-Fi password. Once it is set up, the interface is user friendly and it's easy to navigate between the monitor, journal, date, and settings. That's right, this baby monitor is more than just a monitor, there's also a built in journal to help you track all of those special moments and milestones.
The Baby Journey Smart Sync 5" Internet Viewable Touch Screen Video Monitor comes with the 5" Touch Screen monitor, but you can also download the free app and use your smartphone as well. I found it convenient to have the touch screen monitor in one room, I often leave it in the office or on the kitchen counter, and if I'm on another floor or out back, I can view the video through the app on my iPhone. My husband can also log-in with his smartphone while he's at work.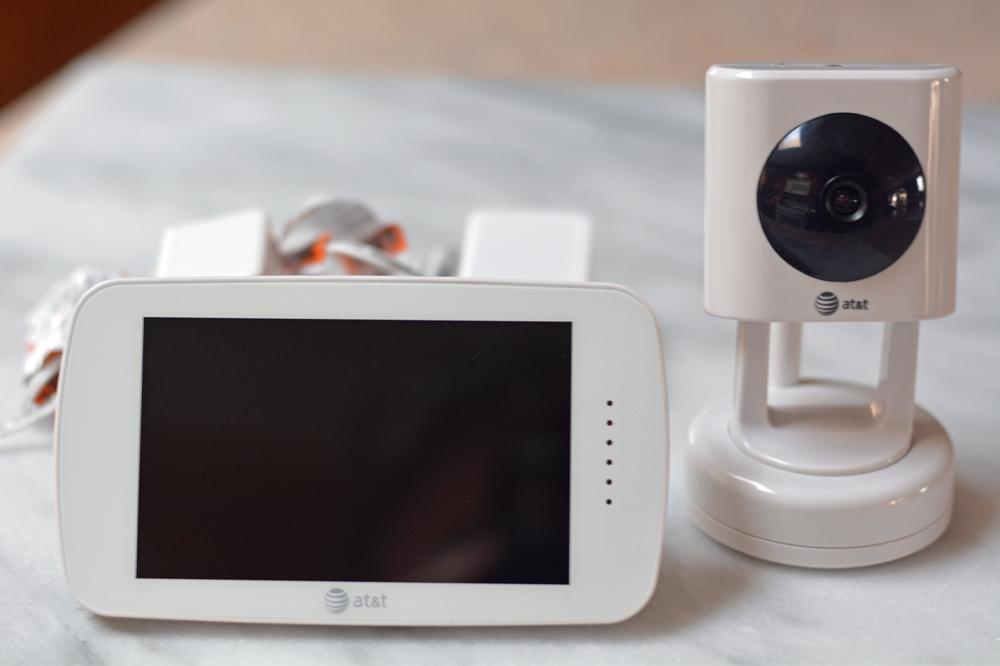 Log and track:
View your child in high quality while at home or on the go and also track your baby's feedings, weight, height, sleep, temperature, diaper changes, and medicine. This feature comes in handy especially if you have a sitter and need to keep track of when baby gets their medicine, want to monitor a temperature or how many ounces they had to eat.
Baby's Journal:
There's also a journal where you can write down milestones, or funny quotes. With my first son I instantly wrote down certain milestones, but with my second son it was a bit delayed and sometimes I would have to estimate the date. The monitor and app data entry is easy to access, I can write down the information as it happens and then every so often I can get out the baby book out of the closet and update the information. You can also take a still photo and save it to the journal entry and share the event or milestone directly to Facebook or Twitter to update your friends and family.
The only thing the Baby Journey Smart Sync 5" Internet Viewable Touch Screen Video Monitor is missing is the ability to move the camera through the monitor or the app. The camera stays fixed in one position unless you manually enter the room and reposition it. This is fine while baby is young, but once the child becomes mobile, they could move around the room and get out of the camera view. You can purchase additional cameras as this system is expandable.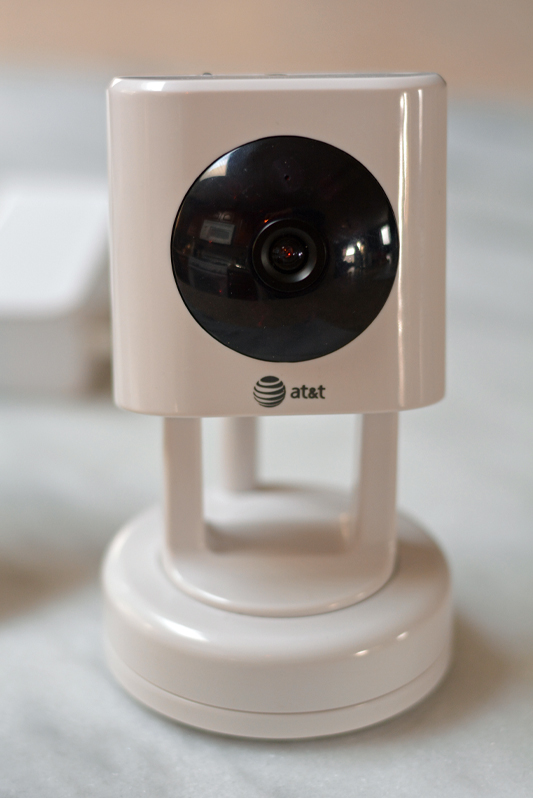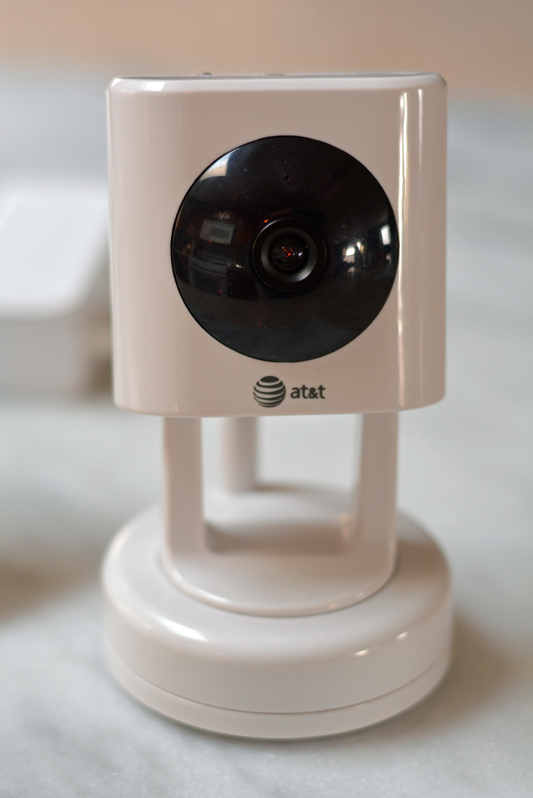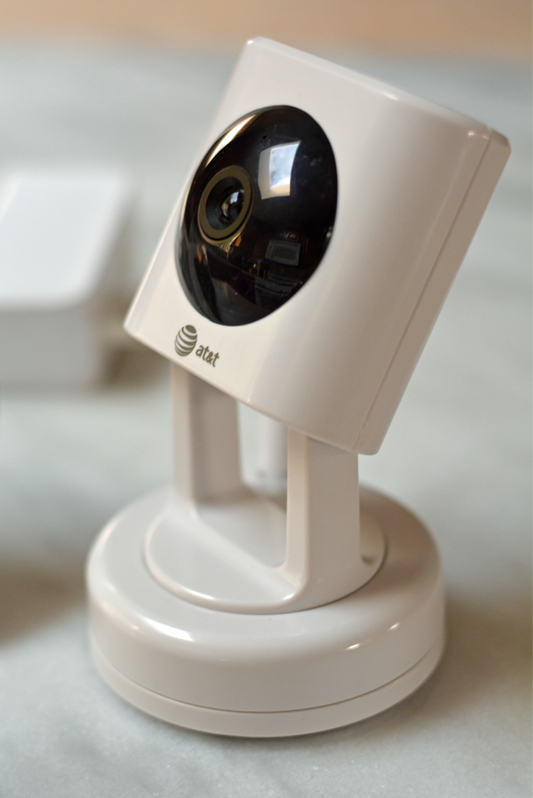 Where to buy?
The monitors are now available online and in-store at Babies "R" Us locations.