This post is sponsored by Zulily.
In celebration of National Dog Week next week (9/24-9/30), and Halloween, zulily has unveiled the top pet costumes for 2018! These adorable costumes are sure to bring a smile and maybe a few laughs to any Halloween bash or trick-or-treating adventure.
Zulily is well known for their fabulous deals for mom, dads, babies, kids, and pets! Discover a variety of pet supplies, accessories and coordinating costumes for Halloween.
Halloween in one of the most exciting days of the year, so why not get your furry friends in on the fun! Check out the must-have costumes for your furry friend below.
Top Halloween Costumes for Dogs: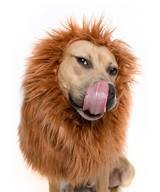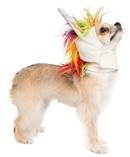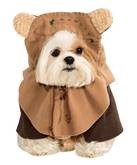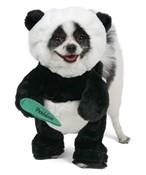 Lion Mane Big Dog Costume
Ranging in size for both large and smaller dogs/cats, your furry friend will be the true King of the Jungle in this costume. 
Panda Bear Deluxe Walking Pet Costume Set 
This full-coverage jumpsuit costume provides a safe way to include your devoted companion in the dress-up fun. Who doesn't love a cuddly Panda?
Star Wars Ewok Pet Costume
Star Wars fans don't just come in human form – make Fido part of the fun in a coordinating "family" Star Wars costume!
Unicorn Cat & Small Dog Costume
Unicorns are all the rage, and they aren't just for tweens – from Tiger to Sparky – your furry friend can be bursting with mythical magic!
Pirate Pet Costume Set
Your pup can swab the deck and walk the plant in this adorably whimsical get-up – no boat or booty necessary!
Shop zulily or download the app to discover daily deals that you don't want to miss!