This spring, join our family and REsolve to REfill with Primo® water. Help reduce the amount of plastic you use and keep your family hydrated.This is a sponsored post on behalf of Primo.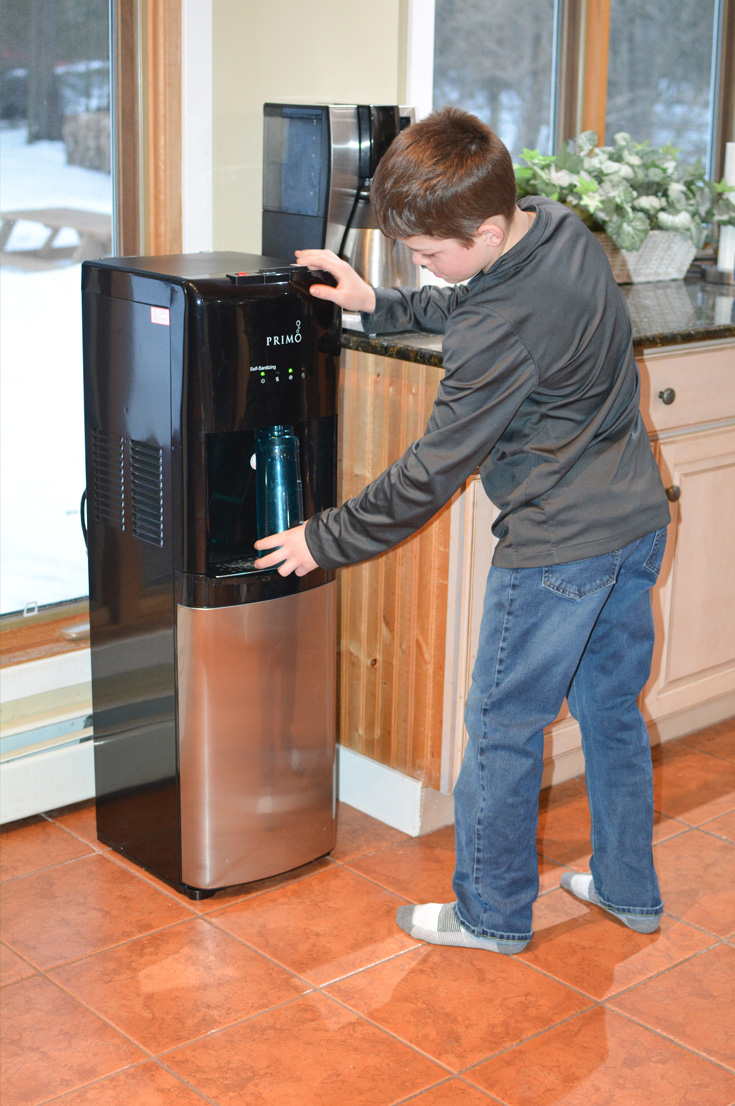 Spring is a new season, and the perfect time to get back on track with your goals or New Year's Resolution. The snow is melting, the weather is warming up and we're finally able to start enjoying the outdoors more. My three boys have always been on the active side, as they spend at least 5 days at the rink during the winter, they have soccer in the fall,and during the spring and summer, they're always outdoors running around. I always wish that I had half the energy they have, and have been working on better eating habits, becoming more active, and drinking more water. Drinking enough water has always been a challenge for me.
This past week we added a Deluxe Bottom Loading Water Dispenser with Self-Sanitization to our kitchen, and it's been great to watch our habits change for the better with this new addition. I used to always walk by the Primo refill station at our local grocery store and say that we need to purchase one instead of buying 16oz disposable water bottles weekly. My kids have reusable water bottles that they bring to school and refill each morning but my husband was in the habit of buying disposable water bottles and bringing 1-2 to work each day.
Although we recycled those water bottles, we were still spending a lot of money and filling the recycle bin with plastic every week. For years we could have been using the earth friendly reusable packaging and refilling the 5-gallon water bottles with purified water.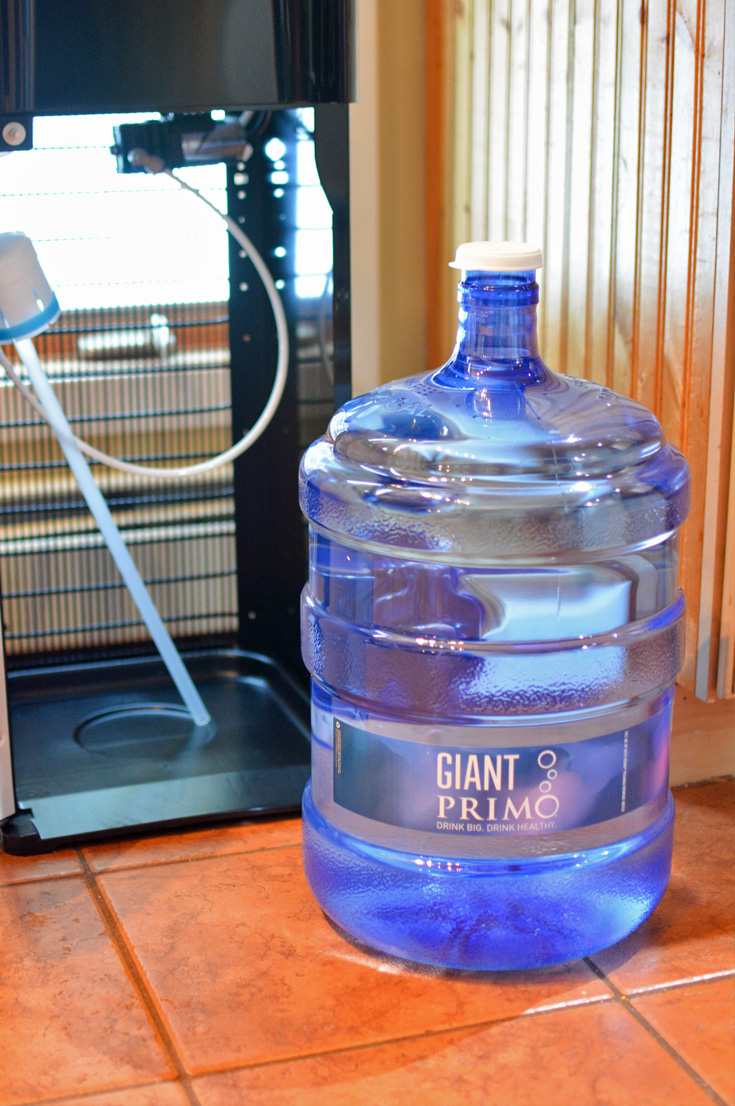 Primo Bottom Loading Dispenser
We no longer purchase juice weekly and encourage our children to choose water. Not only is it a better choice for their bodies, but since they are so active in sports, they need to stay hydrated. The Primo Bottom Loading Dispenser makes it easy, and since it's out in the open it catches their attention and reminds us all to drink more water.
Primo water is purified water, and it requires a multi-step purification process. The purification process includes reverse osmosis,which results in high quality water that tastes great and is free from harmful contaminants.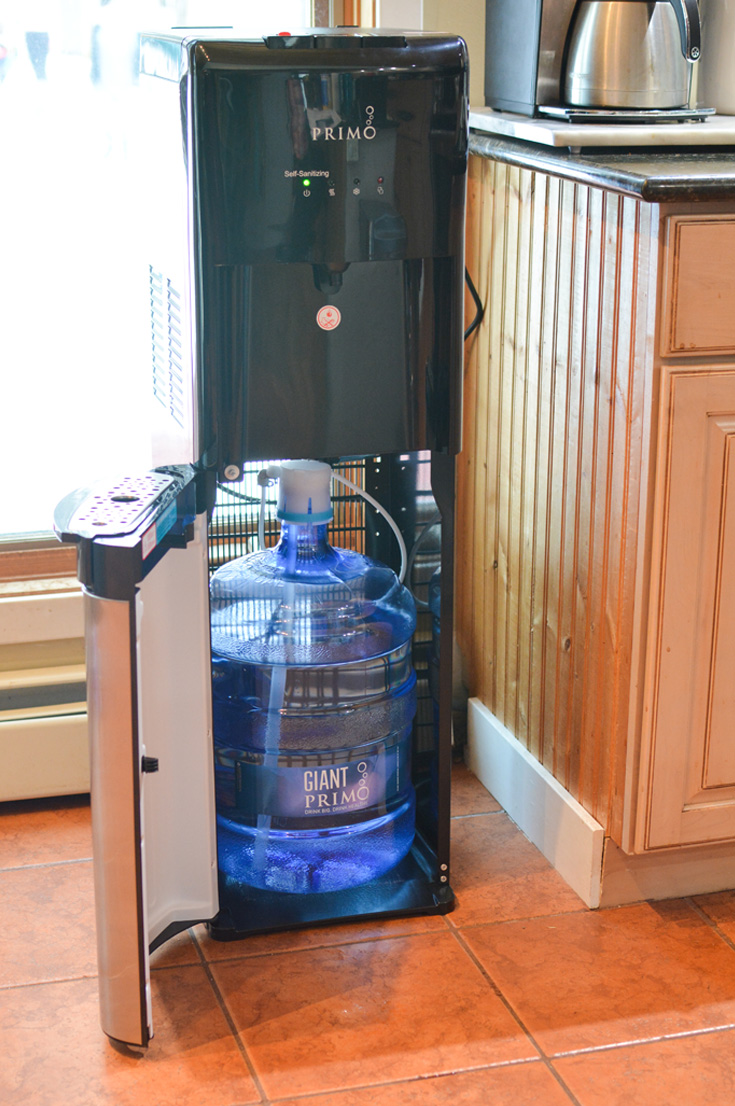 Deluxe Bottom Loading Water Dispenser with Self-Sanitization
I was going between two different models and ultimately chose the Primo Deluxe Bottom Loading Water Dispenser with Self-Sanitization. The Primo dispenser provides ice cold, cool, and hot water. Having a 3 year old, the red child lock prevents hot water from accidentally dispensing. You can also turn off the hot water completely by turning the red button in the back off.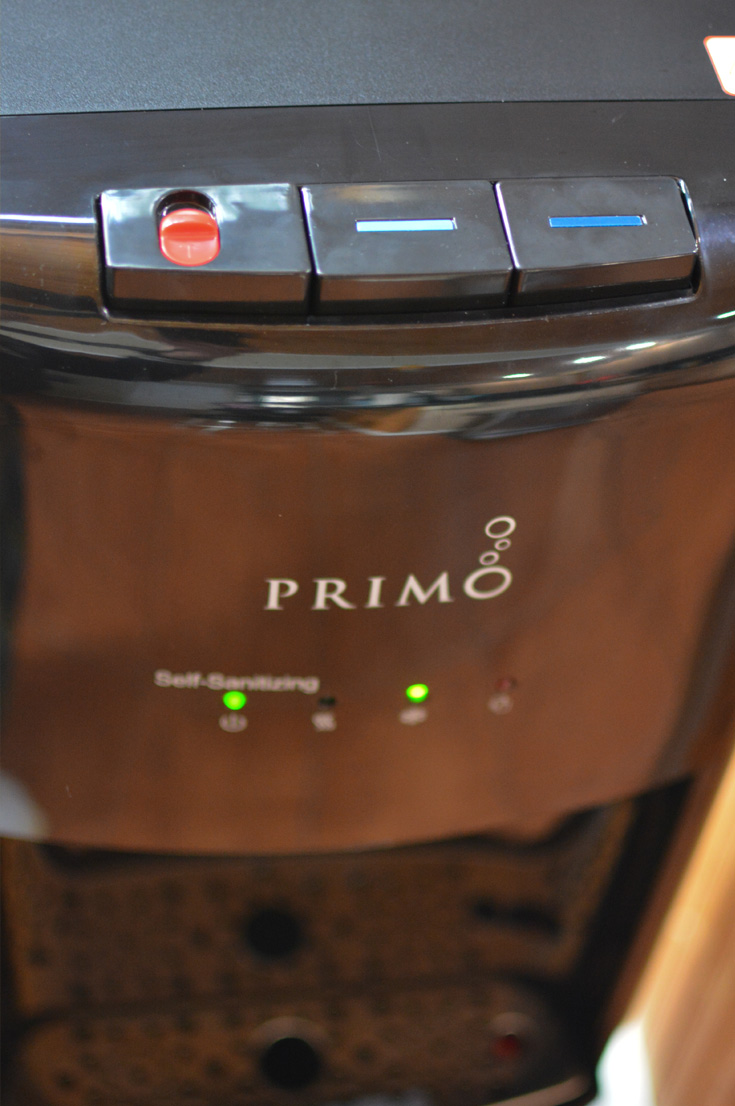 Setting up the Primo bottom loading water dispenser was incredibly easy. I brought the empty 5-gallon bottle to our local Primo refill station at Walmart and within minutes I was checking out for just a fraction of the cost it would normally cost me for 5-gallons of water. You can also purchase a non-spill cap to make transporting it easier. With the bottom loading feature, there is no flipping or lifting to water bottle to install it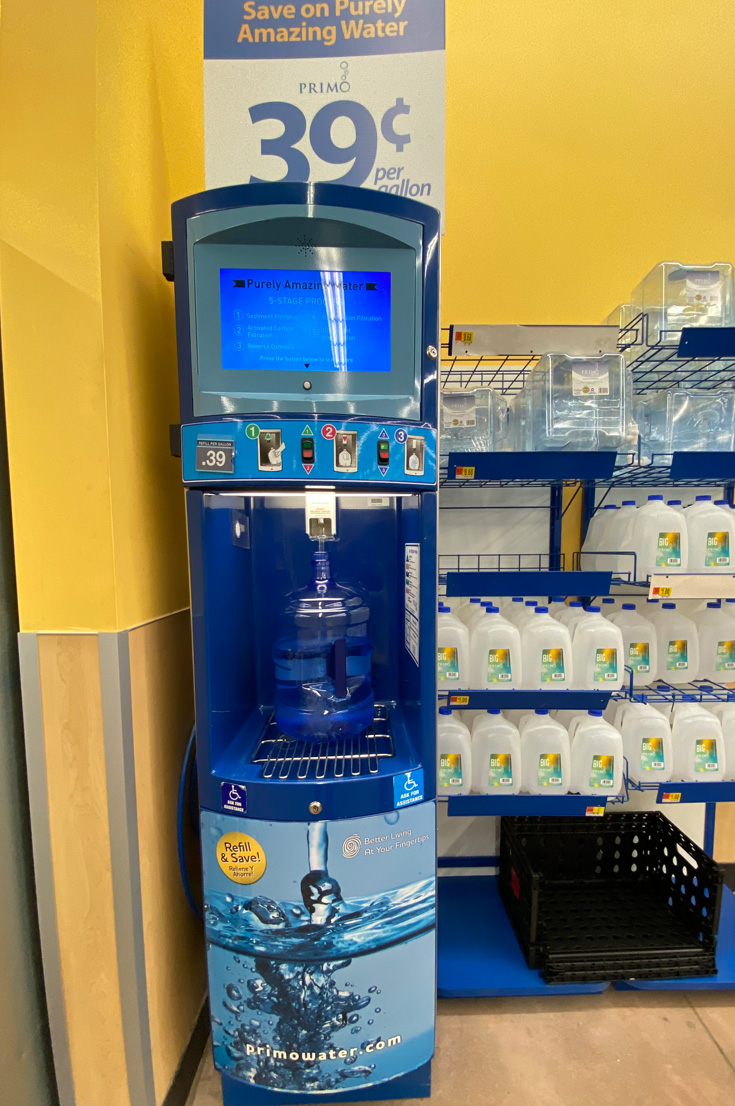 Where Can I Find Primo Water?
Primo refill stations can be found at big-box retail stores nationwide including Walmart, Home Depot, Lowes, and Hannaford. Visit the store locator and enter the zip code for a complete list of retailers. Some of these refill stations are still branded as Glacier water, but it is the same company.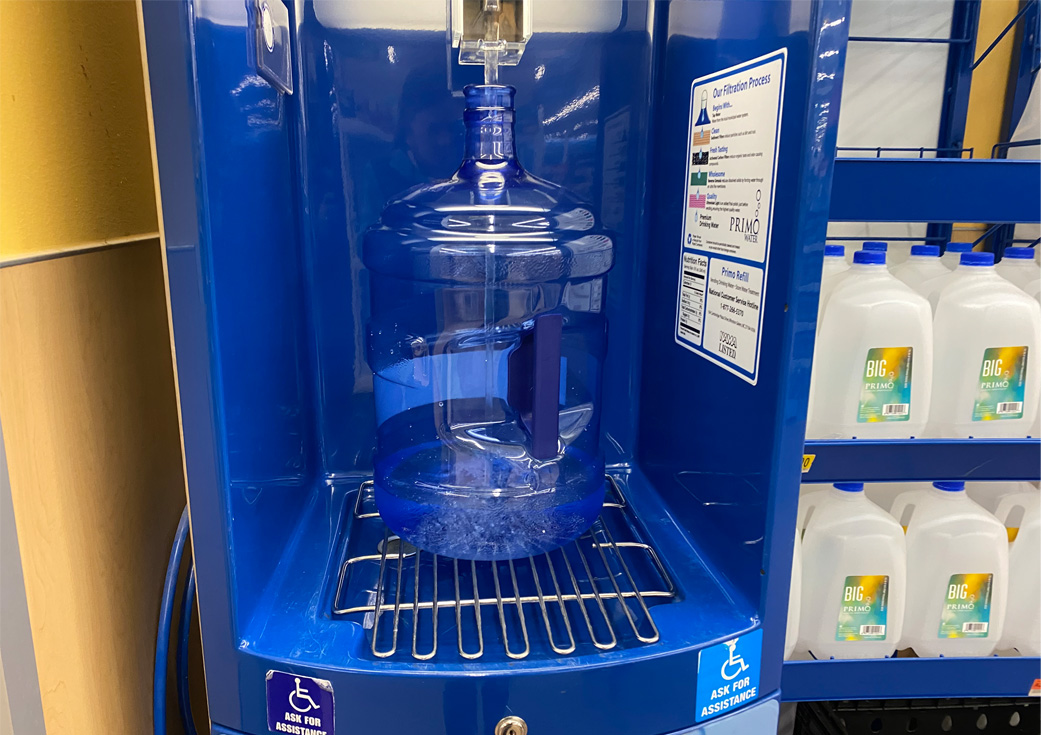 Primo Coupon Code:
Visit the Primo website and sign up for text messaging to receive a 20% off coupon code+ free shipping.
Top Loading or Bottom Loading?
Which dispenser would best suit your family? Do you prefer a top loading or bottom loading or counter top water dispenser?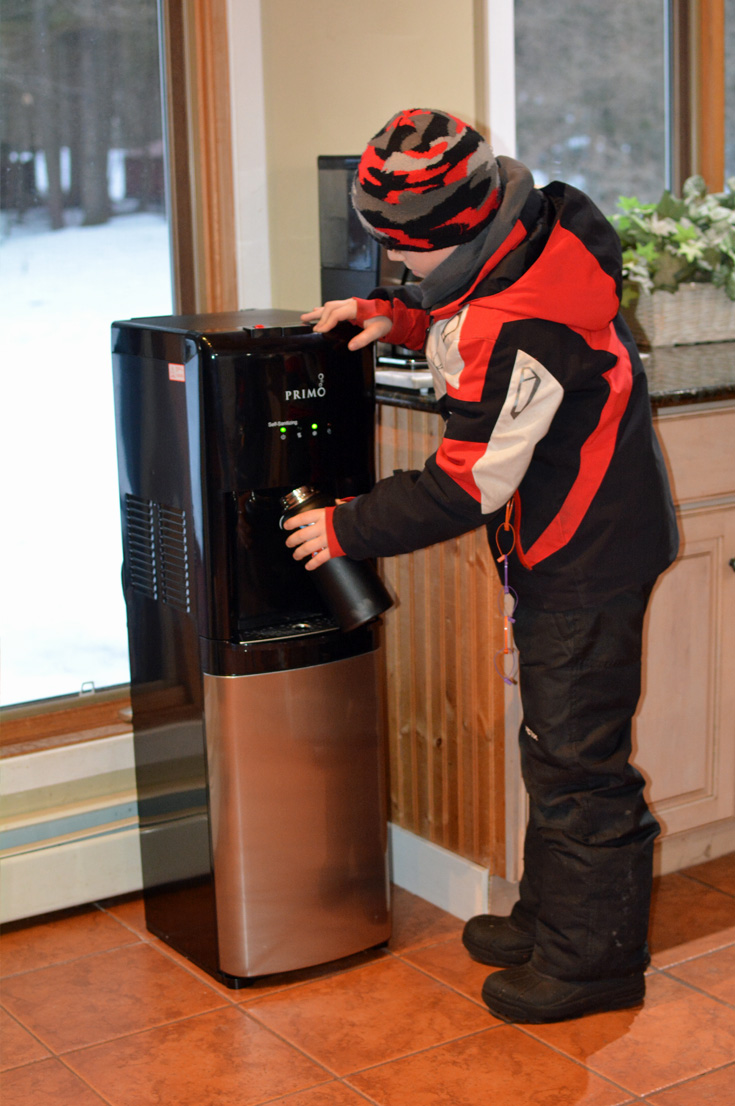 There's no better time to make the switch. REenergize, REfocus, REcharge, REimagine, REpurpose with Primo REFILL water.
This is a sponsored post on behalf of Primo.