I participated in an Ambassador Program on behalf of Mom Central Consulting for Discover Boating. I received a promotional item to thank me for my participation.
Summer time means lake house, water and boating! It's one of my favorite times of the year, I could spend all day out on the boat tubing, wake boarding, water skiing, and taking relaxing sunset cruises. The boys have been on the boat since they were a few months old and I couldn't wait for the day to watch them start water-sports. I thought that last summer was amazing watching them as they learned how to tube themselves but this summer has become even more special, they are both are going to learn how to water-ski!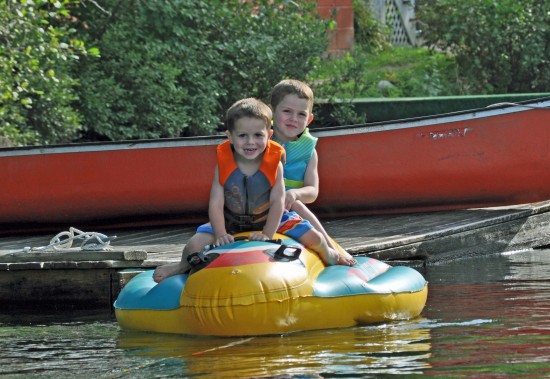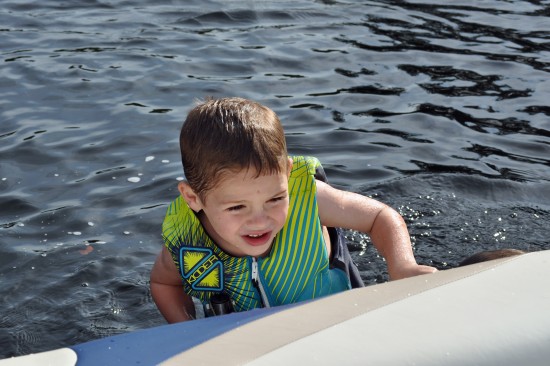 Their first pair of trainer water-skis arrived this past week and I cannot wait until Tuesday when we can get back on the water. I didn't learn how to water-ski till I was around 9-10, but J & T are both anxious to learn how to water-ski like mom and their older cousins, I still can't believe 4 year old T will be water-skiing this week! We've watched the a training DVD a few times, and they are both counting down the days.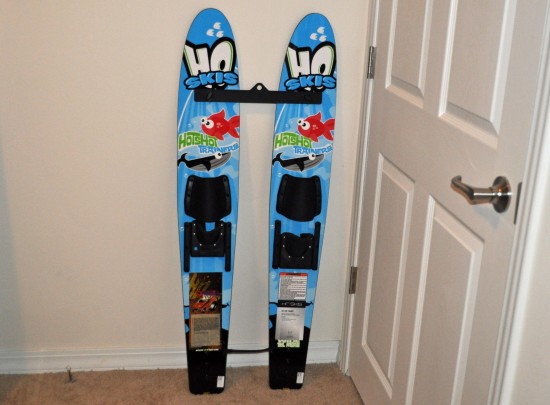 Spending time on the boat brings instant happiness to myself and my family, I love seeing the smile on the boys faces as we all step foot into the boat.
Have you and your family found time to enjoy this summer on the water? Have you ever tried water-skiing?
DiscoverBoating.com offers great resources and educational tools for beginner boaters as well as advanced boaters. In a blink
Boating Activities – Learn which boat is best for your interests, fresh water fishing, water sports, ect.
Spousal Conversion Kit: Enjoy the day on the water and show your significant other how much fun & relaxing boating can be.
Youth Boating Programs: Introduce your children to recreational boating and teach them about safety on the water through programs & organizations.
Are you familiar with with country star Jake Owen? Learn how boating inspires his music and why he loves life on the water.