Turn any room into a gaming arcade with ProjeX. ProjeX is a fun interactive game for the whole family!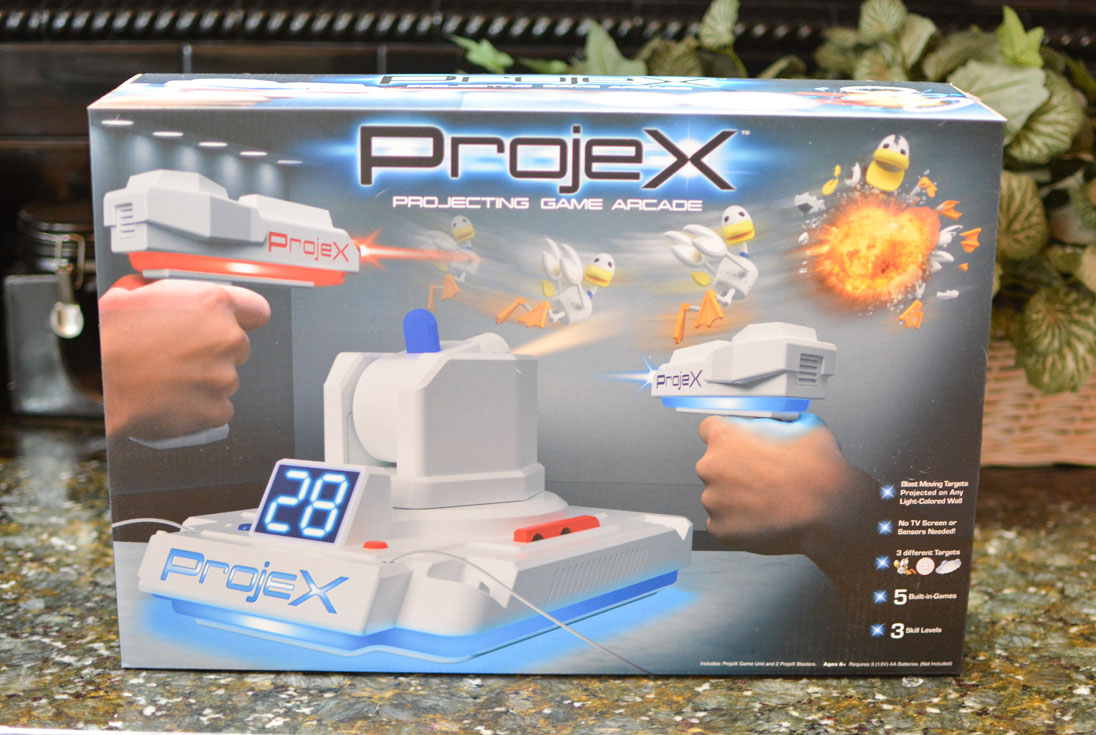 This is a sponsored post. ALl opinions are 100% my own.
The past two weeks have been quite an adjustment for our family, as well as our friends and many other families. We went from being out of the house and on the go 7 days a week for school and hockey to being at home 24/7. With 3 active boys, it has been a struggle to try to keep them occupied at home after their school work is complete as they are social butterflies and enjoy hanging with the neighborhood kids.
ProjeX Game
ProjeX has turned our basement into a fun interactive arcade that the whole family can enjoy. The kids can battle head to head, play as a team, solo, or against Mom & Dad. Moving targets are projected onto the wall, and each player takes aim to try and hit the targets, UFOs, or ducks. There are different levels of play so even the youngest of players can join on the fun.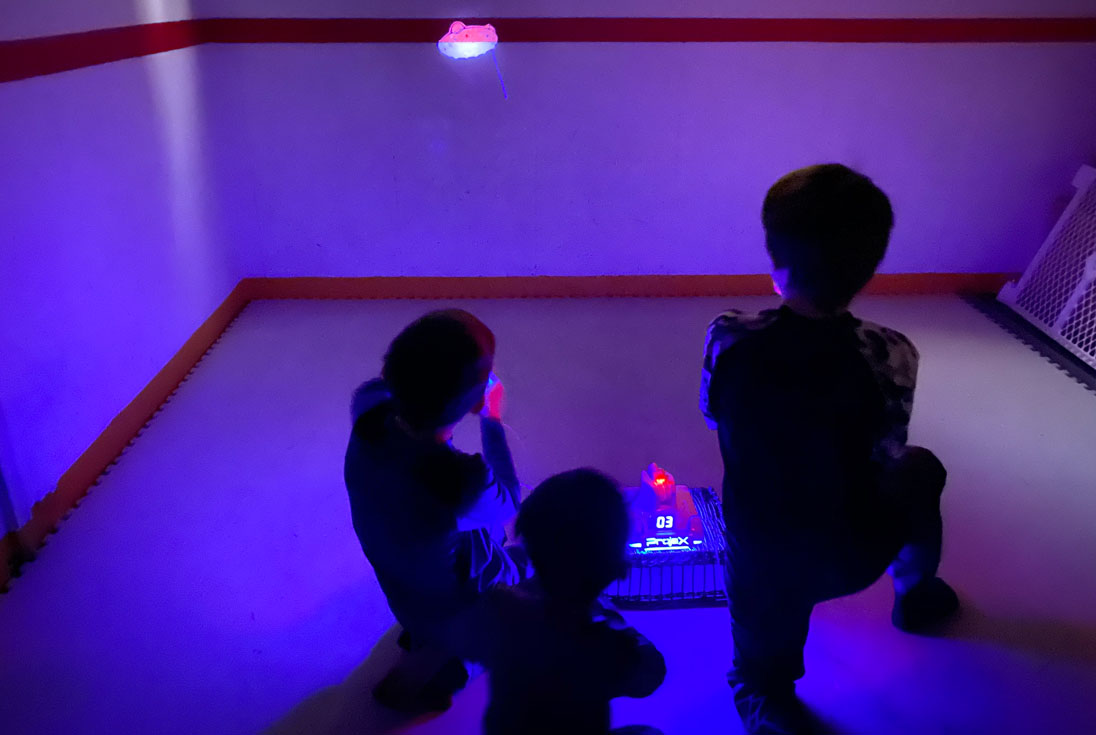 A dark room with light colored walls and no artwork or pictures hanging works best. The gaming system is also battery operated so it's easy to move from room or room or store when not in use.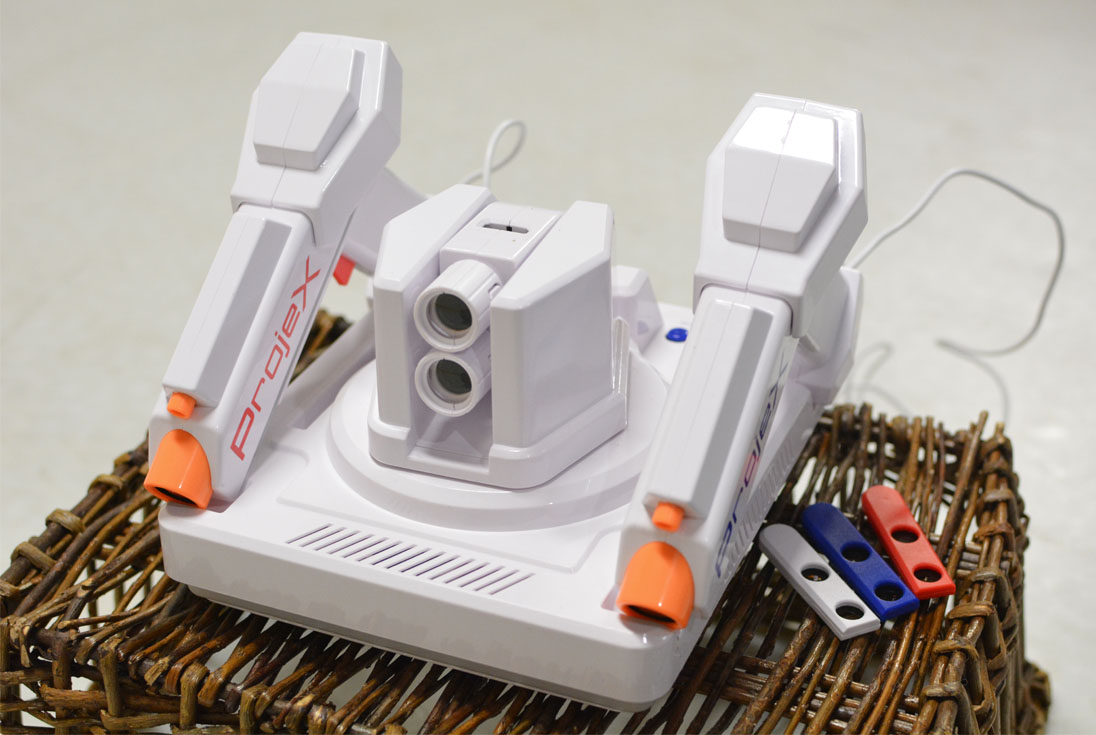 Includes three different slides:
Blue – targets, easy
Red – UFOs, medium
White – ducks, hard
Each slide has three different levels
Level 1 – beginner
Level 2 – advanced
Level 3 – expert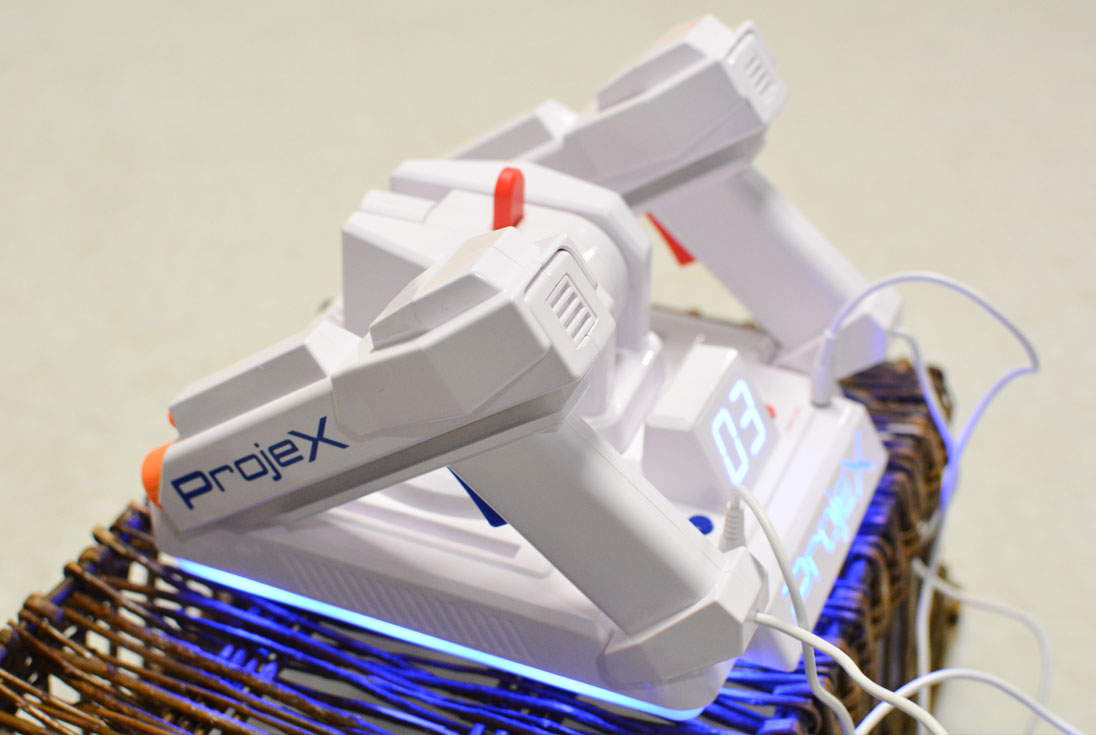 2 blasters included, plug in either one for single mode play, plug in both for 2 player mode.
3 ways to play:
Buy ProjeX at Target and Walmart or and www.ProjeXGame.com for $49.99 and Toys R Us (Canada) for $69.99.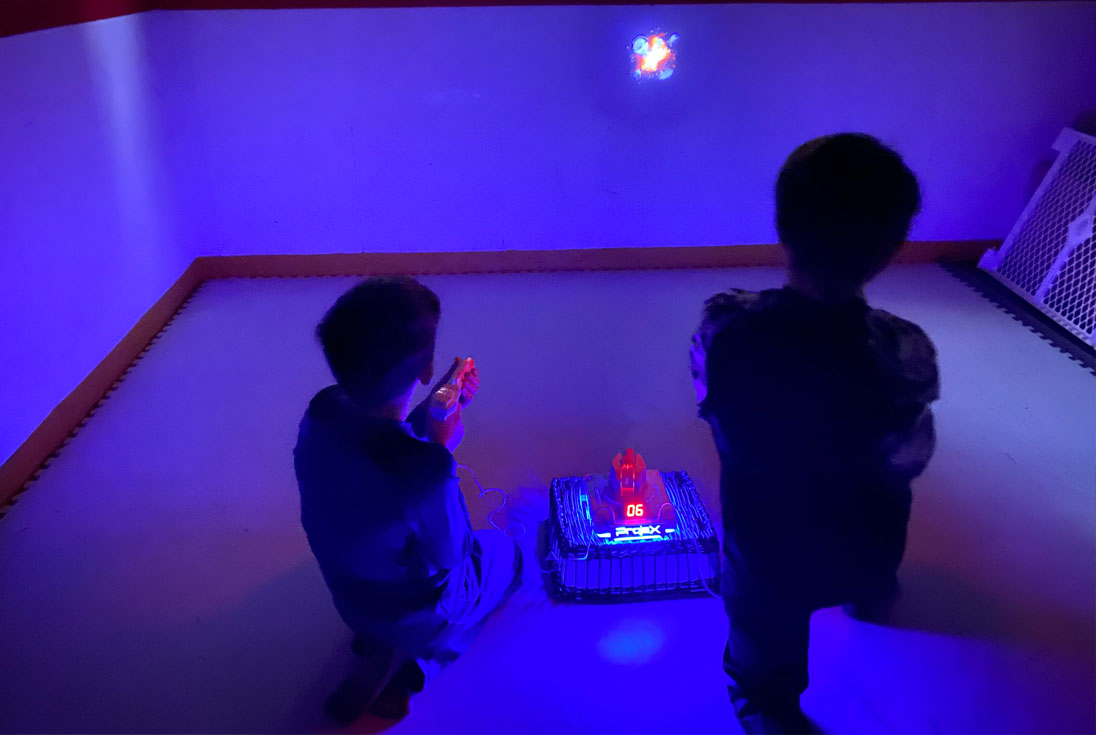 ProjeX Game Giveaway
All opinions are my own personal and honest thoughts. Sponsor is responsible for choosing the giveaway prize and fulfillment.