Jonathan has recently become intrigued by planet earth. He has this one book in particular, a 3D space book, that he is constantly wanting to look at. Whenever we go on a trip, or visit a new area, he enjoys reading the the maps and navigation to see exactly where we are.  After learning about the SmartGlobe Discovery would be a perfect to allow him to explore the world and thanks to Oregon Scientific he now has the world at his fingertips.
Just in time for the holiday's, Oregon Scientific has launched a new toy the SmartGlobe Discovery. The SmartGlobe Discovery provides hours of endless educational entertainment about planet earth. It features three display panels and a SmartPen that allows users to play games, learn facts, and explore the world without leaving the house. Learn about the currency, geography, history, language and population of more than 250 countries with just the touch of a pen.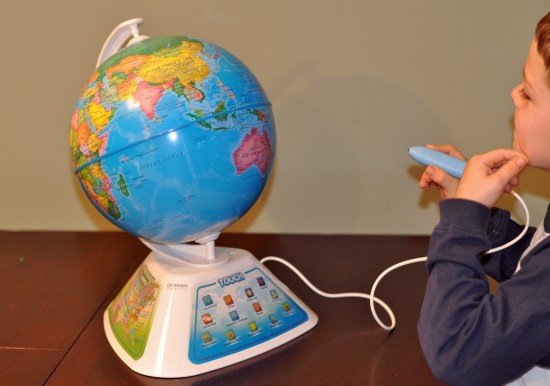 SmartGlobe Discovery:
3 display panels
13 learning activities + 6 find & compare activities
More than 2,000 facts
Includes SmartPen – an optical reader
Pen features on/off button
Includes 3 AA Batteries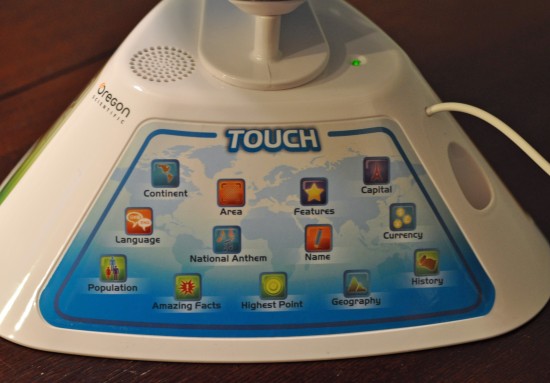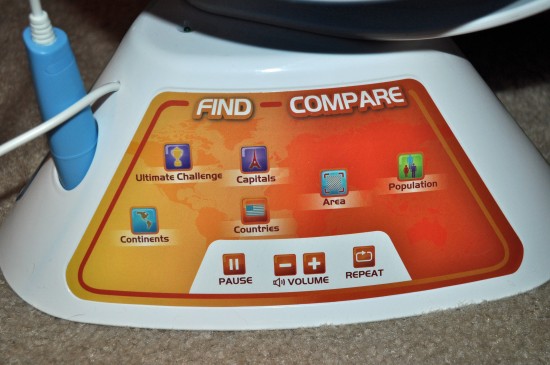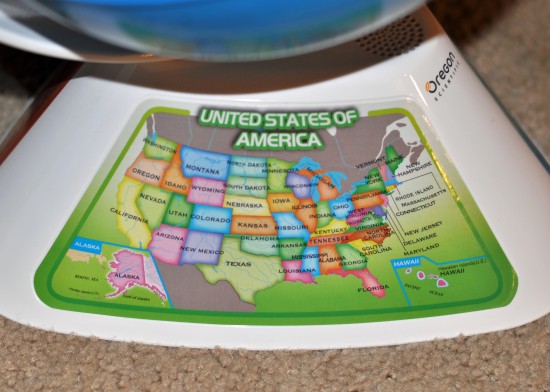 While cooking dinner the other night, Jonathan kept running into the kitchen to tell me these cool facts that he has been learning. He is not only learning about the population and geography of other countries, but he is now able to pin point a few locations out,one being Canada. He knows that we drive through Canada to get to his grandparents house, and was excited to finally see where it is, and how big it is. We have shown him on regular maps, but he didn't fully hit until he saw it on the SmartGlobe. He also has been learning about all of the places that his dad traveled in the military. Unlike a map that is flat, this SmartGlobe offers entertainment, and the ability to explore the world through audio content. I don't need to be in the same room explaining different areas and facts, the SmartGlobe does most of the work through the audio feature.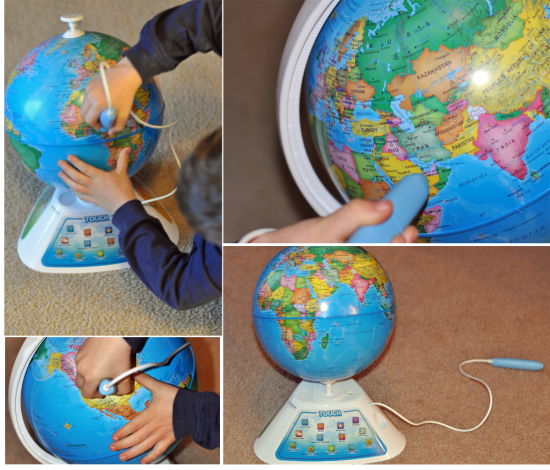 The SmartGlobe Discovery can be purchased online at Oregon Scientific for $59.99.
To learn more about this new education toy, visit SmartGlobe Discovery.