This is a sponsored post written by me on behalf of Walmart. All opinions are 100% mine.
Sometimes it often feels as though I have three boys instead of two. My husband is, and will probably always be a little kit a heart. There has been a few toys in particular that he has purchased for our children, but in reality he's really purchasing them for himself, especially remote control vehicles. You can find at least a few RC cars in our garage, we used to have a boat and helicopter but they didn't make it past the summer. Just in time for the holidays, Air Hogs has three new innovative products; Air Hogs Rollercopter™, Air Hogs Zero Gravity Laser™, and the Air Hogs Vector Wave.
Air Hogs Rollercopter™
Roll anywhere with the new Air Hogs Rollercopter from Spin Master. With the exterior rolling cage that also acts as a shield, you can climb up the walls and even across the ceilings without the fear of breaking. Use the controller to pilot the Rollercopter™ all around the house and in the air for non-stop action. Designed for ages 8+ and requires 6 AA batteries to power the controller/charger.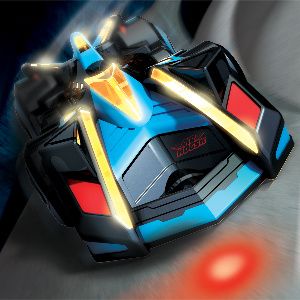 Air Hogs Zero Gravity Laser™
The Zero Gravity Laser™ is unlike any other RC vehicle that we have ever owned. This vehicle is powered by a Laser remote controller and sticks to the walls and ceiling. Shine the light beam and watch this vehicle charge across the room, up the walls, and across the ceiling. Designed for ages 8+.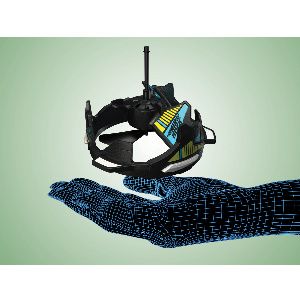 Air Hogs Vectron Wave™
This remote control free smart tech toy hovers over any hard object. The Wave Control™ altitude-sensing technology allows it to follow your hand motions and can hover over almost anything. Once you've mastered your hands, move on to more advanced moved by using your feet, knees and even shoulders. For more action, use the attachable catch sticks and toss it with a friend to play catch. Designed for ages 8+.
Give your child or even your husband the coolest toy this holiday season with Air Hogs.
Which new Air Hogs product are you most excited about?