Looking for something fun to do with the kids during summer break, school vacation, or a rainy day? Plan a trip to LEGOLAND Discovery Center Boston.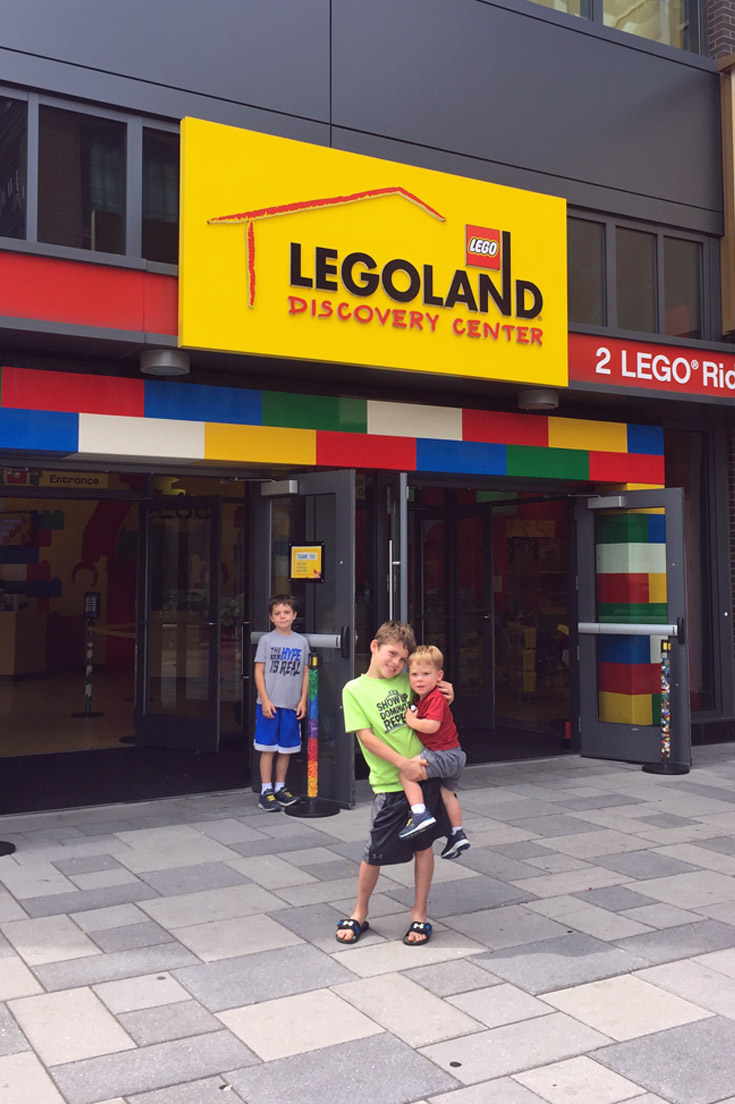 Admission provided.
LEGOLAND Discovery Center Boston:
LEGOLAND Discovery Center is an indoor kids attraction located just of if I-93 at Assembly Square in Somerville. This ultimate indoor LEGO playground has 12 family friendly attractions including MINILAND, LEGO CITY play zone, the Great LEGO Race VR Experience, Kingdom Quest ride, a 4D cinema & much more! The attractions are geared towards children ages 3-10, but younger toddler siblings can have fun too!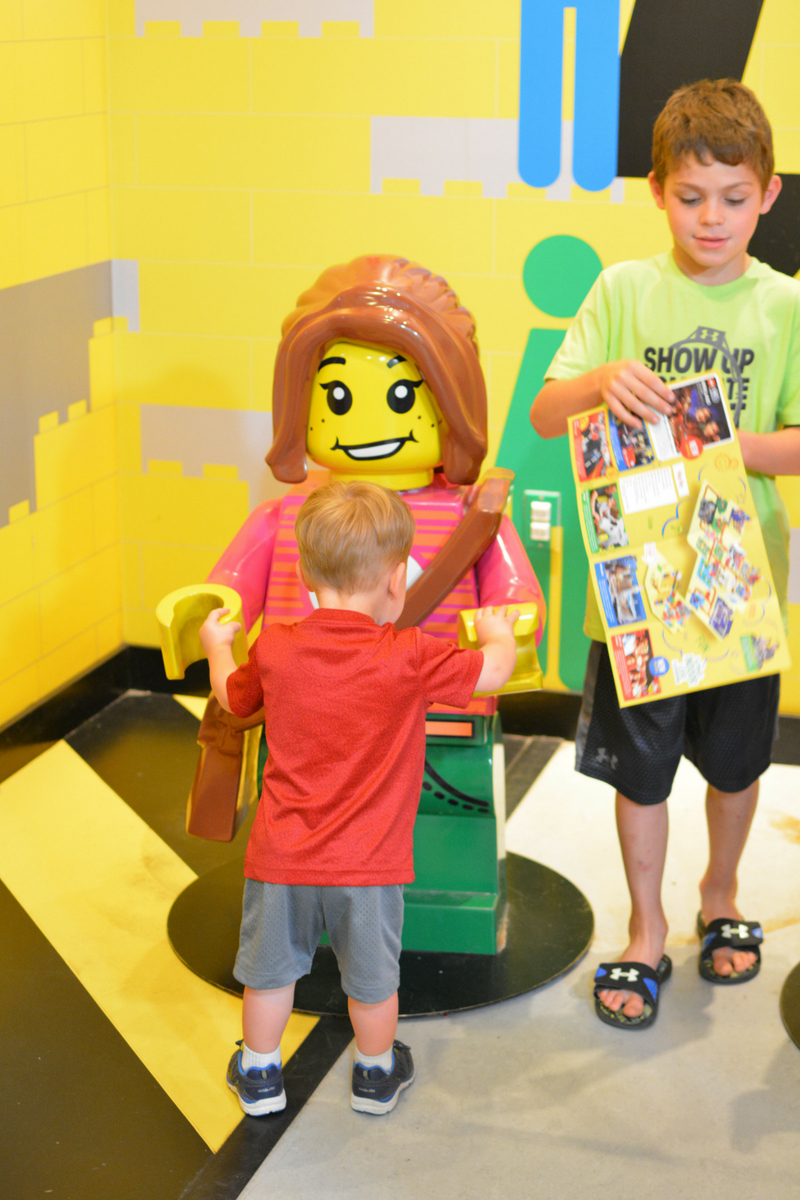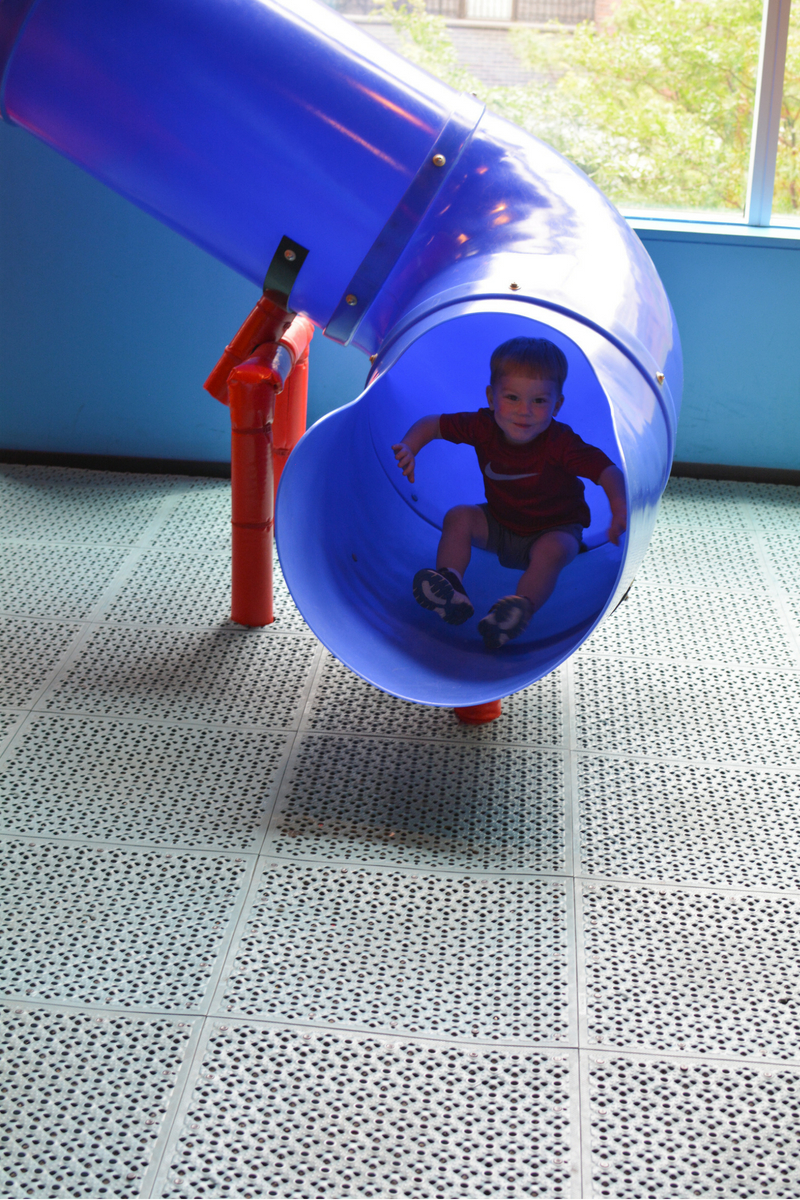 The entrance to LEGOLAND Discovery Center Boston is on the ground level, but once you enter & pay for your admission, you'll then head to the elevator as all of the attractions are on the 2nd floor. Your first stop once you get off the elevator is the interactive Factory Tour where you'll learn about the different stages of the LEGO® brick making process; Mixing, heating, molding and decorating.
Kingdom Quest Ride: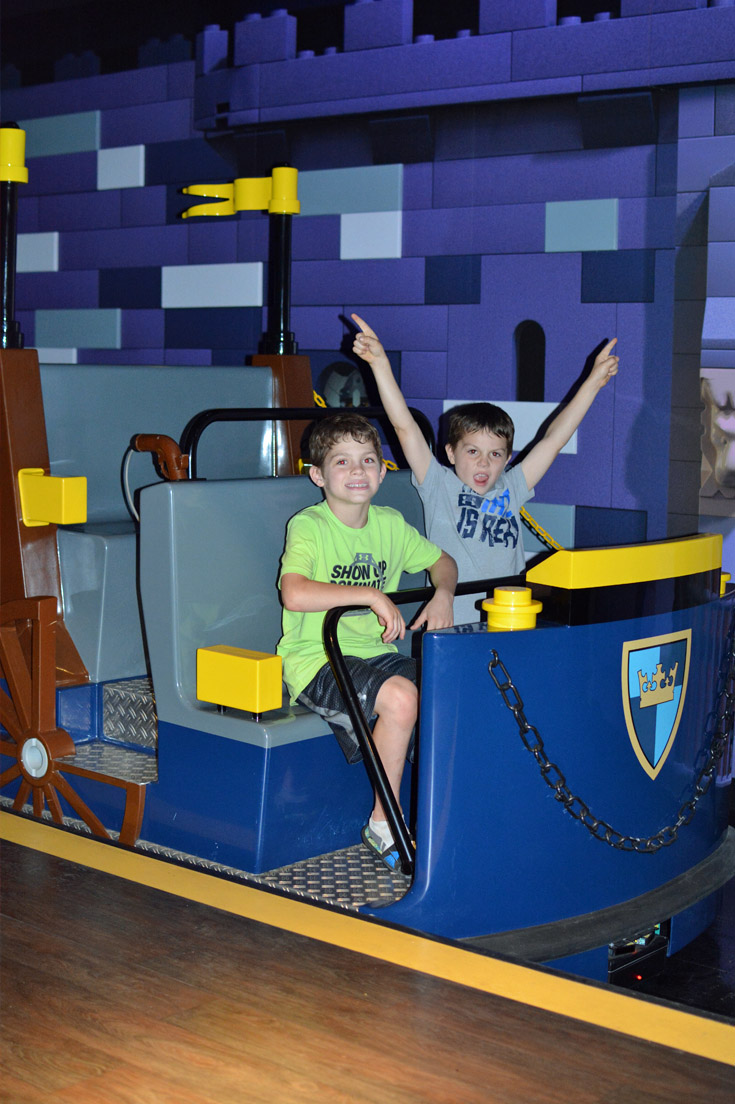 Once the Factory Tour is over, you'll make your way to the first ride, Kingdom Quest. Hop aboard your chariot to start your quest to rescue the captured princess. Each passenger gets a laser gun and you'll want to shoot the targets on the interactive screens. Each passenger has a score display and the better your aim, the more points you will get. This interactive LEGO ride was a favorite among my 8 and 10 year old. They went on the ride numerous times as there was no line to try and beat their top score. You can see who came out on top during one ride.
The next stop is MINILAND, my favorite attraction.
Explore and discover your favorite Boston landmarks at MINILAND including the TD Garden, Fenway Park, and Gillette Stadium. These attractions are made entirely out of LEGOs, that's over 1.5 million LEGO bricks! The popular Boston landmarks come to life with interactive displays, touch screens and sound affects. Guests can even play baseball (think pin-ball game) at the Fenway Park!
MINILAND: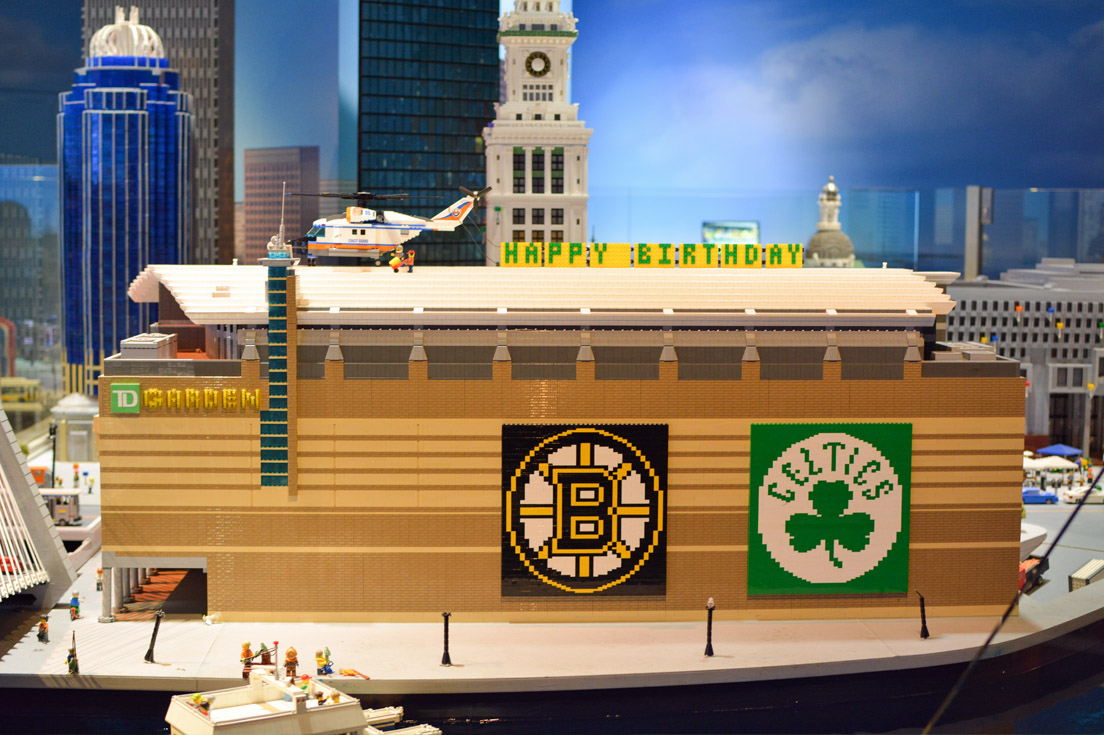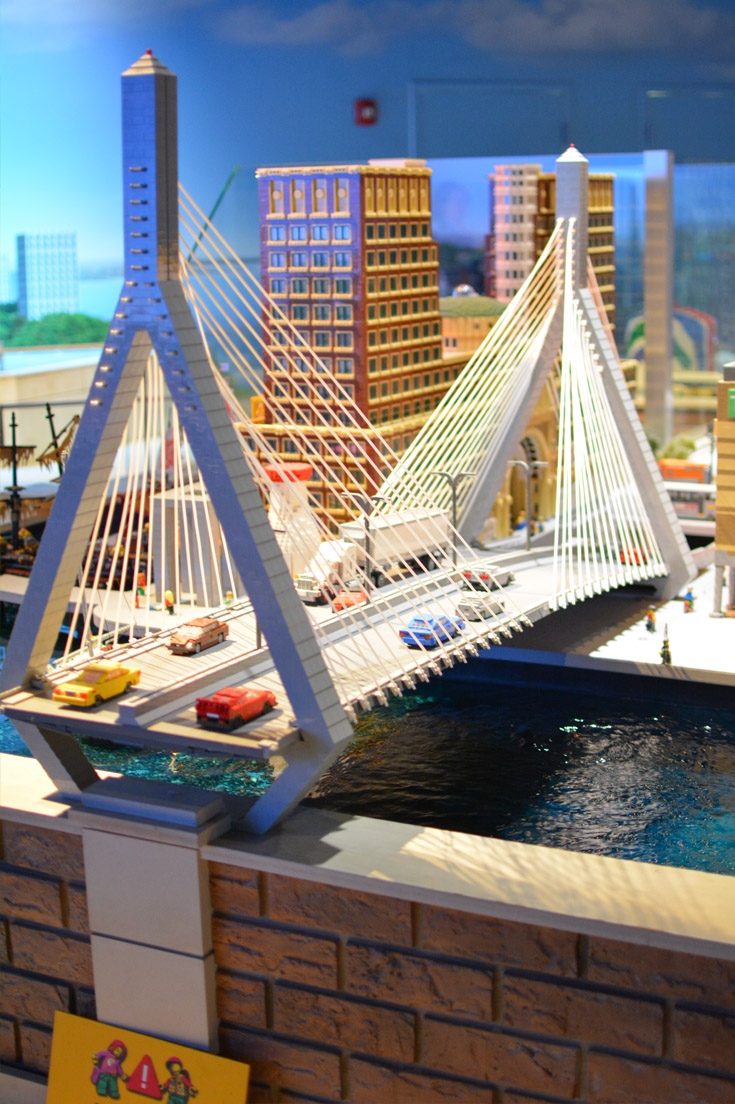 After MINILAND, you'll enter the main area and have a variety of choices to visit: Merlin's Apprentice Ride, LEGO STAR WARS MINILAND, LEGO 4D Cinema, LEGO Master Builder Academy, LEGO City Play Zone, LEGO Racers: Build & Test, DUPLO Farm, Earthquake Tables, LEGO Friends, and The Great LEGO Race VR Experience. You can also head back to MINILAND or the Kingdom Quest ride as many times as you want throughout your visit.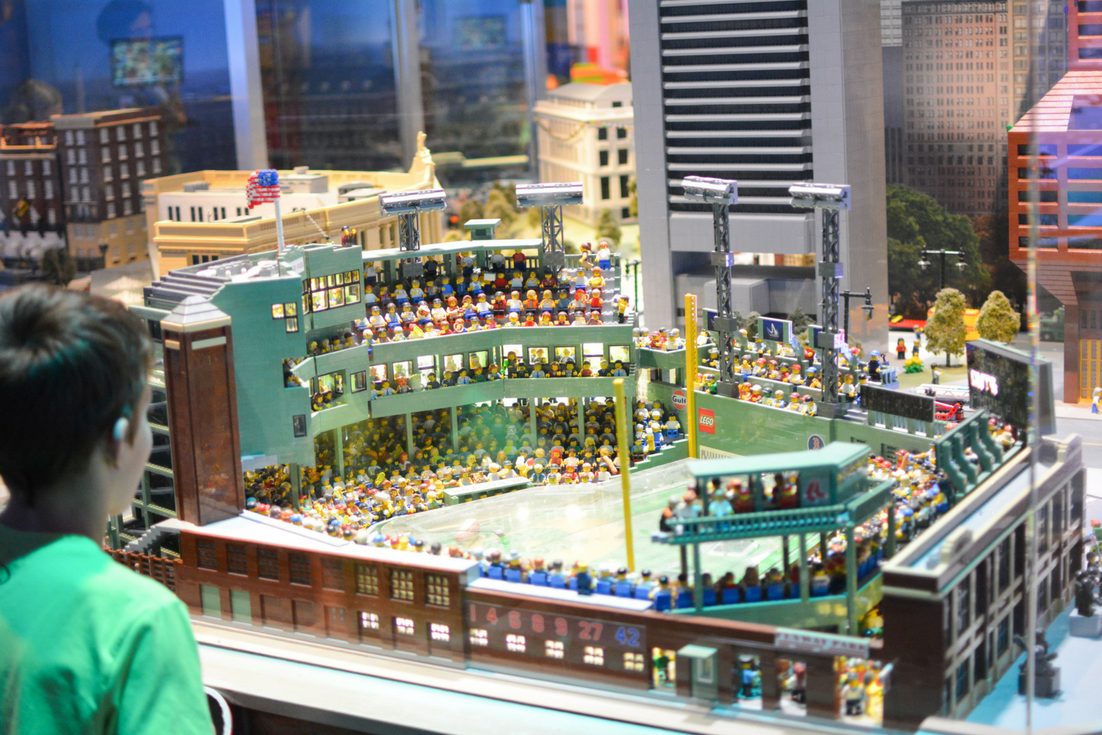 All attractions except for the Great LEGO Race VR Experience are included with admission. This add on will have to be purchased on the ground level at the ticket sales counter.
Grab a bite to eat, a coffee., or a sweet treat at the Coffee Shop. The Coffee Shop is centrally located and offers assorted sandwiches, salads, Dippin' Dots, bottle drinks, and Starbucks Coffee.
LEGO City Play Zone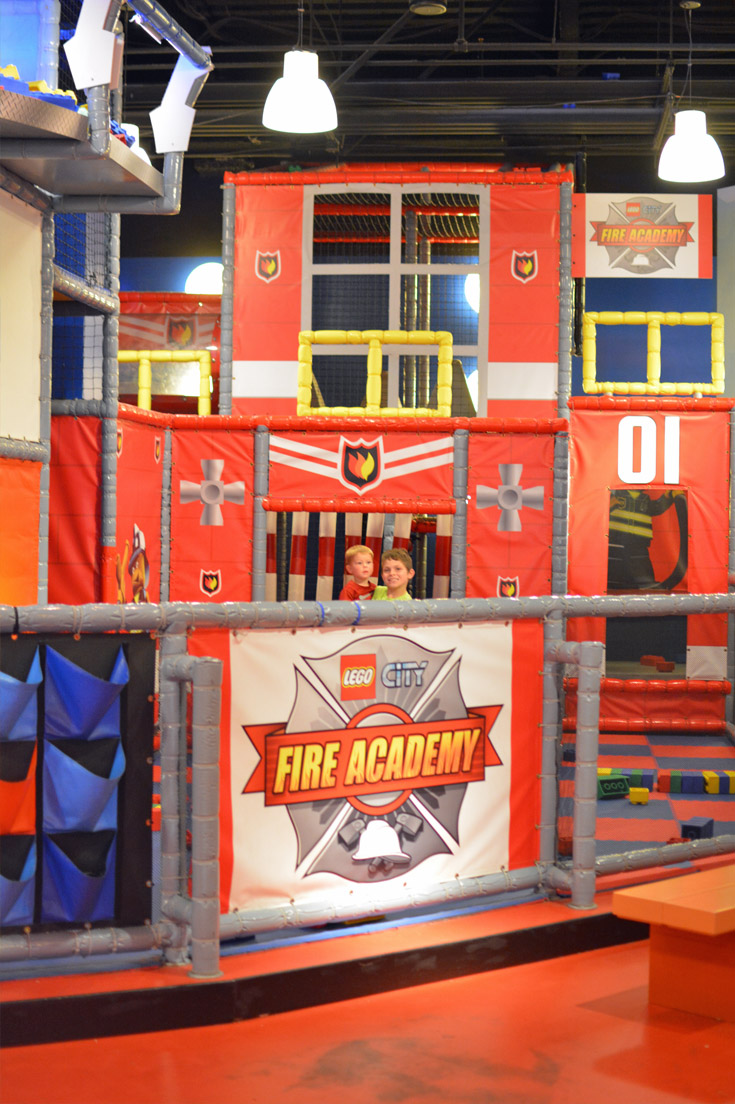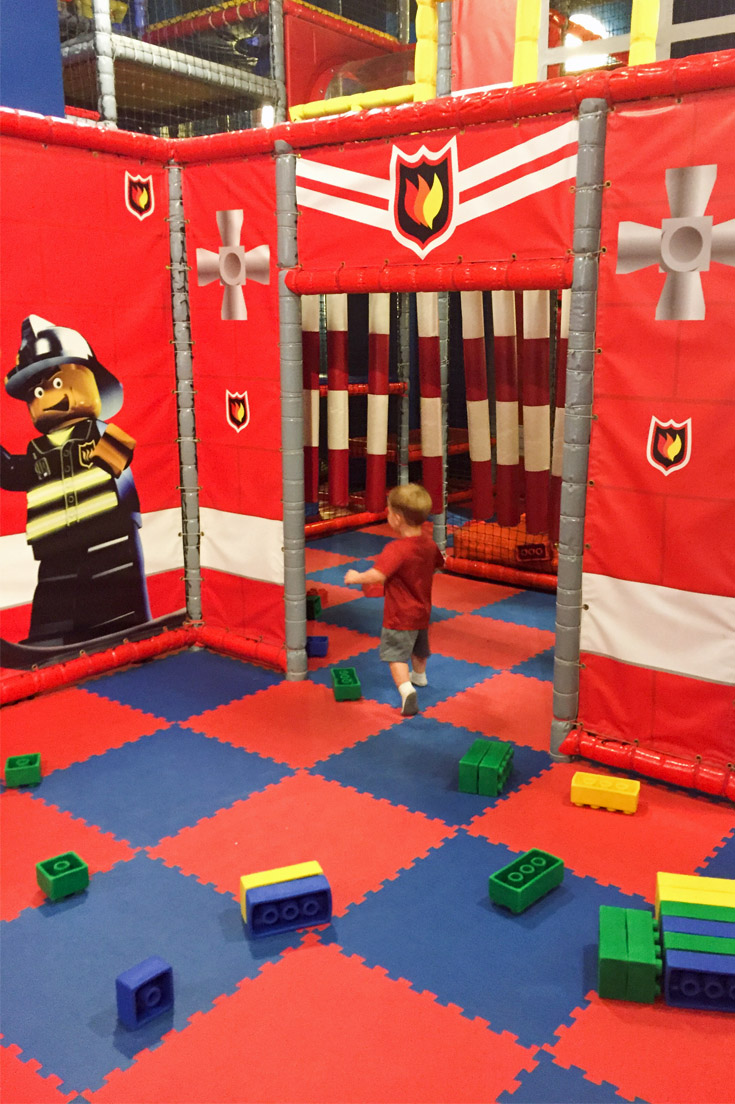 Kids can burn off some energy in the LEGO City indoor play zone as they climb, slide and go through obstacles. The LEGO City Play Zone was one of the attractions that was perfect for the younger siblings as well. My toddler could spend hours climbing in the play zone with the help of his big brothers. Make sure to pack a pair of socks if children are wearing flip flops or sandals, as they are required in the indoor play area.
LEGO Racers: Build & Test Zone: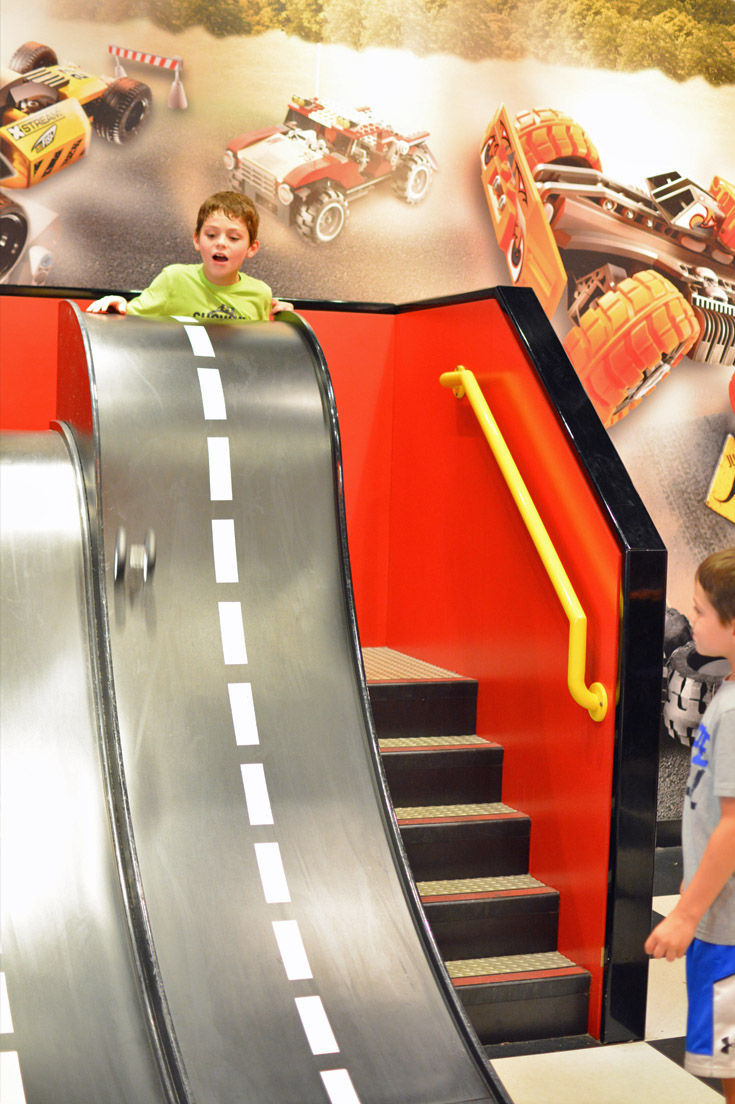 Put your creative skills to the test as you build your own vehicle and race it at the LEGO Racers: Build & Test Zone. Whose car will zoom across the finish line first?
Fun Photo Opps: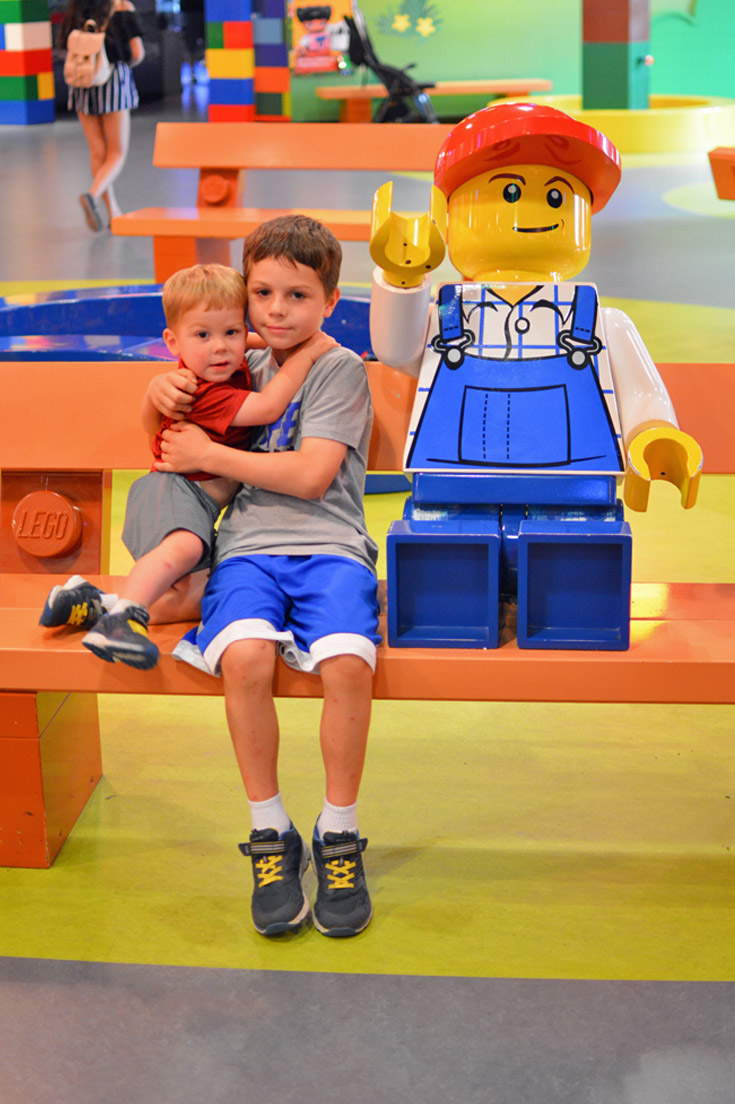 Take a break, and snap a memorable picture with one of the life size LEGO figures.
Plan your visit:
Are you ready to plan your visit? Visit boston.legolanddiscoverycenter.com for additional information, to purchase tickets, or view times.

Discounted Tickets:
Save up to 35% when you purchase tickets to LEGOLAND Discovery Center Boston online. Tickets start at $14.95 and the VR Experience is an additional $5.