Head on over to Amazon to score Airhead towables for up to 86% off! These towables and tubes provide hours and hours of fun for the kids and adults too! My kids love spending the summer on the water and boating. I've never seen tubes so cheap! This price is a steal for sure!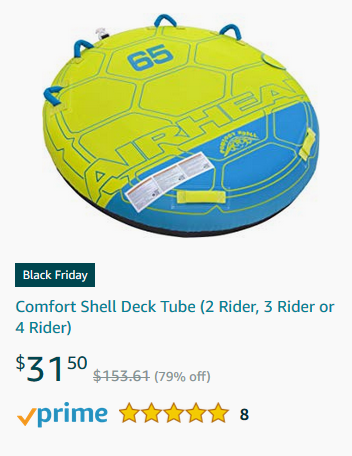 Airhead Viper, 2 rider, only $43.26 , regularly $299

Airhead Camo Cool Mens Vest, $12.17, regularly $79.99

Don't forget to checkout the Life Jacket deals too! Find life jackets for infants, toddlers, kids, tweens, teens and adults for under $10!