Rainy Day boredom busters from Goliath Games and Pressman Toys!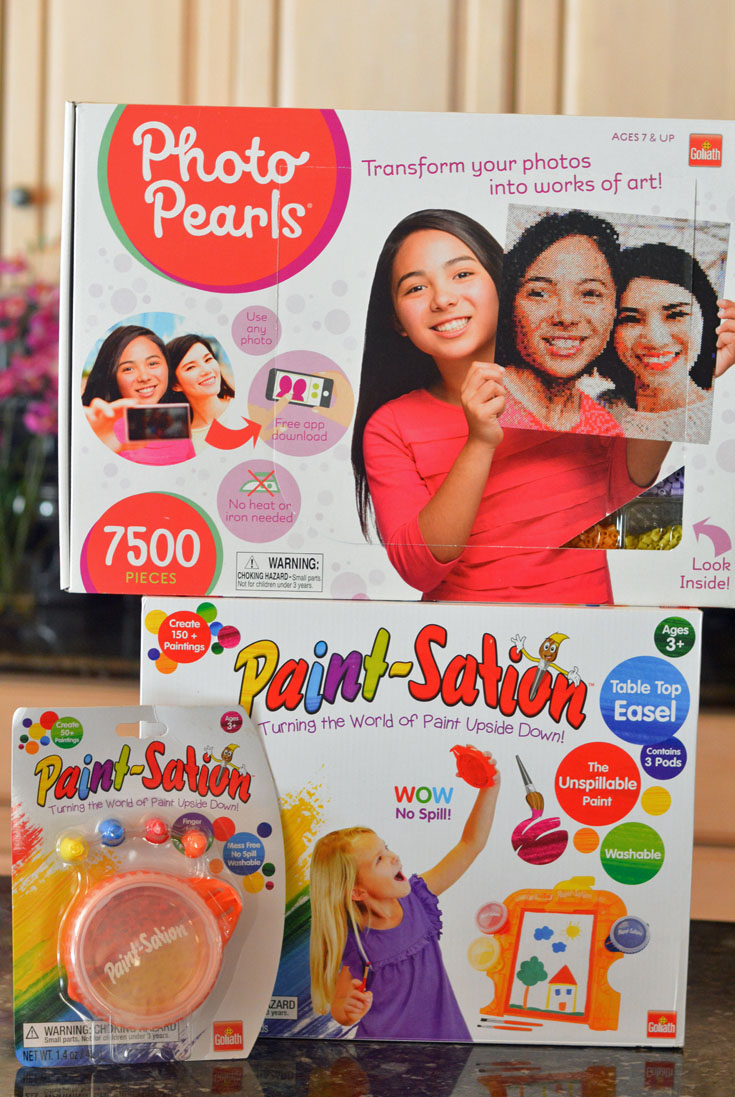 Paint-Station Table Top Easel:
If you're a mom like me and dread the painting days due to messes, you'll love the Paint-Station! Paint won't spill out even if it's turned upside down or dropped. Each color has it's own pod, and they snap together for easy storage. The pods can be used with our without the Easel, simply touch the brush to the bristles to transfer the paint without any splatter or mess. The Paint-Sation includes 3 paint pads, 1 easel, 2 paint brushes and 10 paper sheets.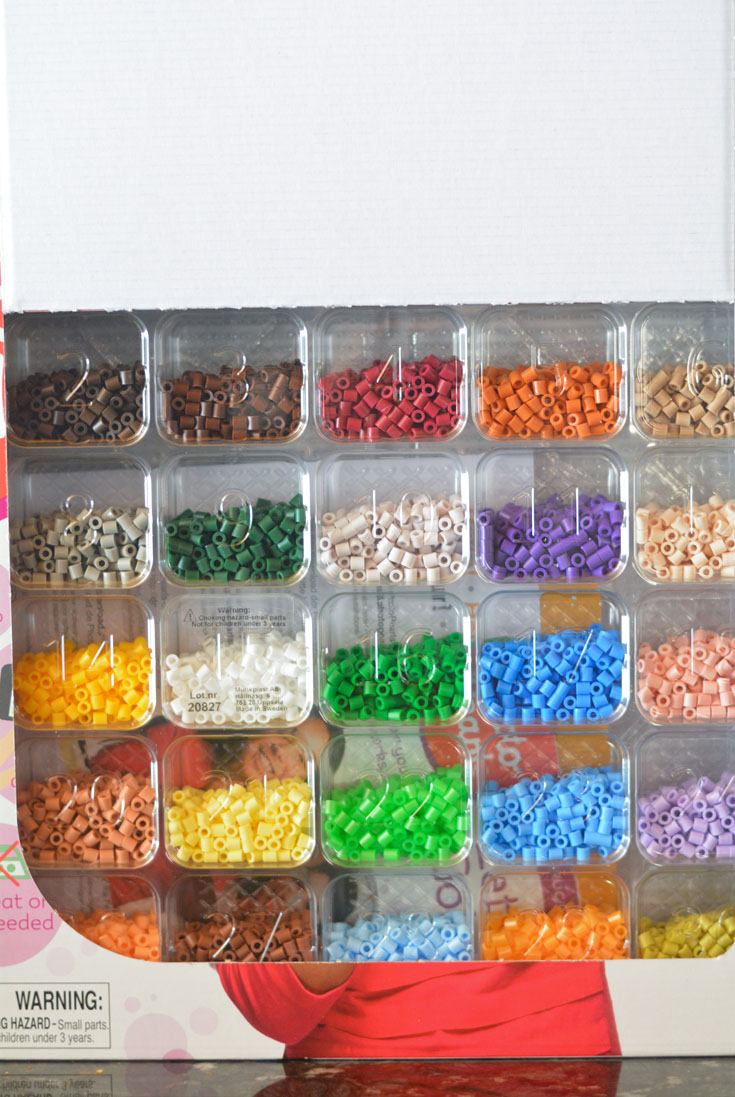 Photo Pearls – 7500 Piece Set:
Transform your favorite photos into a unique work of art with Photo Pearls! Upload your favorite photo to the Photo Pearls app to "pearlize" your photo. You can then start assembling your piece of art with the key provided and watch your picture come to life right before your eyes! Photo Pearls is a great alternative to puzzles and a great way to stay busy on a rainy day. Recommended for ages 7 and up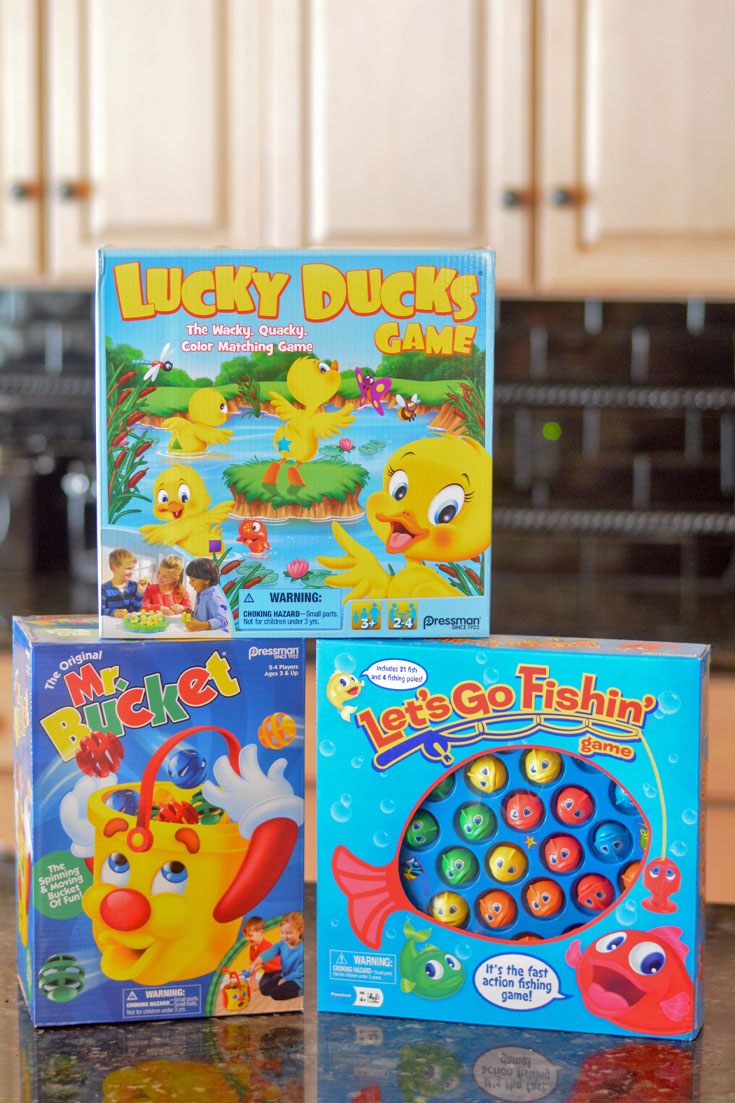 Mr. Bucket, Let's Go Fishin', and Lucky Ducks:
Mr. Bucket and Let's Go Fishin' were a favorite among my two older children in their preschool years. To this day, Let's Go Fishin' is still a big hit on rainy days!
Mr. Bucket: Pick a shovel, then scoop up the balls that match your colored shovel and drop the balls into Mr. Bucket. Mr.Bucket will spin all around and spit the balls back out.  Kids will smile and laugh as they chase Mr. Bucket around the floor, trying to scoop up the balls. Who will be the first one to scoop up all the balls and get them in the bucket before he spits them out again?
Let's Go Fishin': A favorite for many generations, fish will open and close their mouths as the board turns around in a circle. Each player gets one of the four fishing poles and tries to catch as many fish as they can.
Lucky Duck: Turn on the pond and the ducks start swimming–the bottom side of each duck has a colored shape. Players take turns and pick up a duck, if it matches their shape they get to keep it. Try to remember which ducks you already picked and which ducks you're opponents pick. When you match three you're the "Lucky Duck"
What were your favorite board games as a kid?