Christmas is one of my favorite times of the year. I love getting into the festive spirit and pulling out the boxes upon boxes of holiday décor. Years ago, I randomly got into the blues, purple & snowman holiday theme, that obsession only lasted a few years and I have been slowly changing all of our Christmas decorations into the festive greens, reds, silver and white.
Rae Dunn 2021 Holiday Items from DesignStyles
This Christmas season I added some beautiful pieces from the Rae Dunn holiday collection from DesignStyles.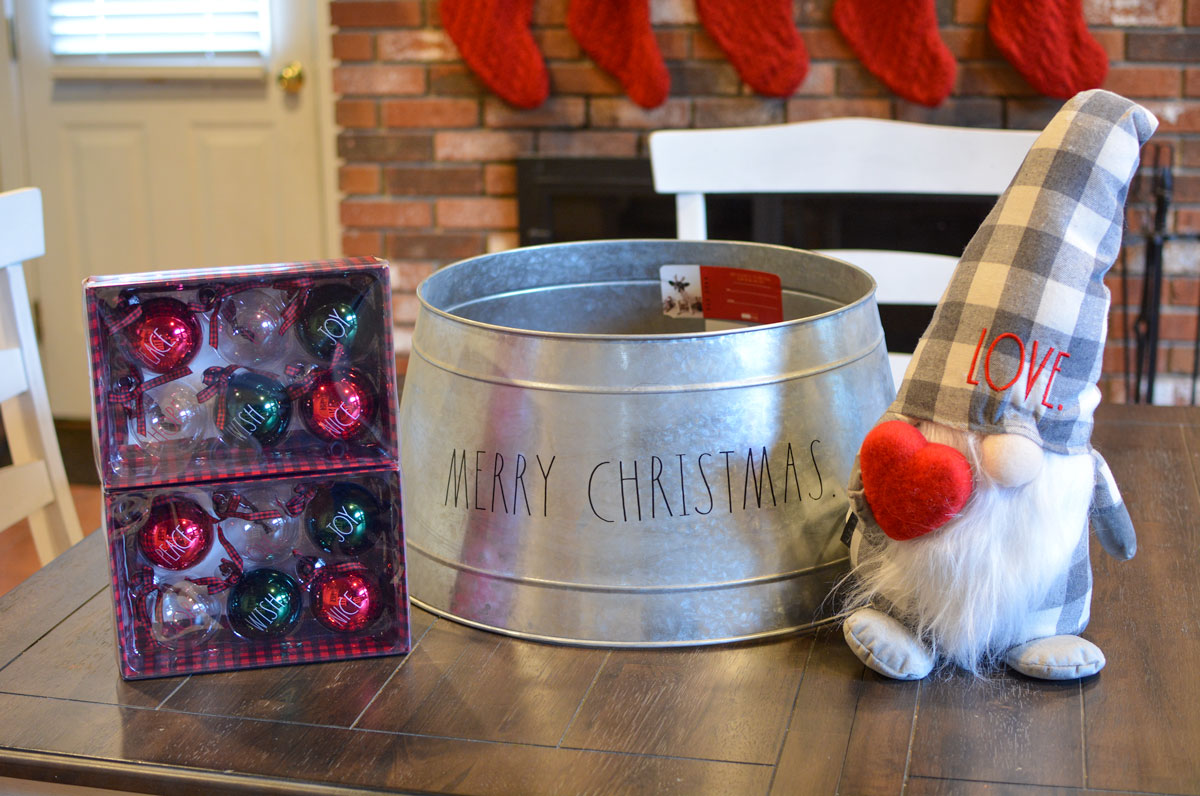 This is a sponsored post. Products provided.
Capture the magic of Christmastime and create the look of your dreams with the Rae Dunn holiday collection from DesignStyles. Choose to decorate with a new a holiday theme or add some new items to your existing collection.  Not only are these items perfect for your own home, but they also make a perfect holiday gift for anyone on your list or a yankee gift swap. I've already added the "Merry Christmas" Wall Sign by Rae Dunn to my Christmas wish list.
Each piece of the Rae Dunn Holiday Collection from DesignStyles features signature artwork and typography. They are made with a wide variety of quality materials—from rattan to galvanized steel to clear, colored and opaque glass.
RAE DUNN SIGNATURE FONT: Rae Dunn's signature style gives every item a personal touch that adds to its simple beauty. Delicate yet bold, grounded yet enchanting – with a style that speaks your story.

MADE WITH DEDICATED ARTISAN CRAFTSMANSHIP: The Rae Dunn collection from DesignStyles is dedicated to artistry, craftsmanship, and excellence. A thoughtfully curated line of home décor is expertly designed and crafted to the highest quality standards.

HOLIDAY GNOMES: In Scandinavian folklore, gnomes traditionally guard the home, bring good luck to the family and guard against misfortune. The Rae Dunn holiday gnomes are made with soft felt and environmentally friendly plush materials that look oh-so-cute, not ugh-so-kitsch. These gnomes add a touch of whimsical cheer to any room.

SEAMLESS ORNAMENTAL GLASS:  The Christmas ball ornaments are artisan quality crafted from one piece of molten glass, which creates a seamless, immaculate surface finish.

TREE COLLARS:  Eye-catching Christmas tree rings that add a touch of rustic charm and farmhouse design style to the base of Christmas trees. The Rae Dunn tree collars hide artificial tree stands, letting you "spruce up" (pun intended!) the look of your holiday décor in a festive and seasonal way.
"Love" Plush Gnome with Heart Rae Dunn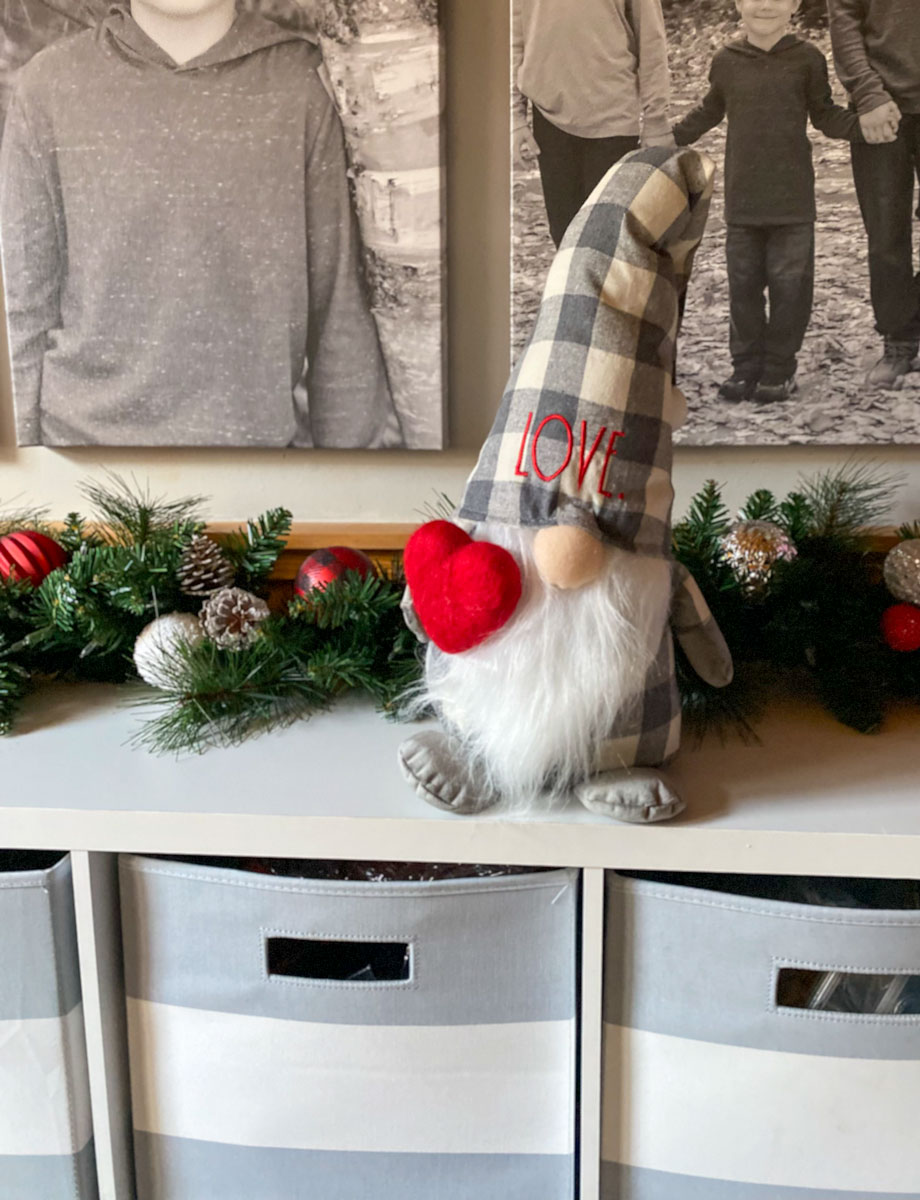 Red, Green, and Clear Mini Glass 60mm Bauble Ornament Boxed Set (6 Pieces) by Rae Dunn
Acrylic Foldable Table
The Acrylic Foldable Table is not only a great piece to use during Christmas time, but all year long. It's portable, foldable, and lightweight design makes it easy to turn any space into a small food & drink buffet. Use the acrylic foldable take in your kitchen, dining room, or living room to serve food or beverages. The carry handles make it easy to move from room to room if needed, and it folds up flat for easy storage.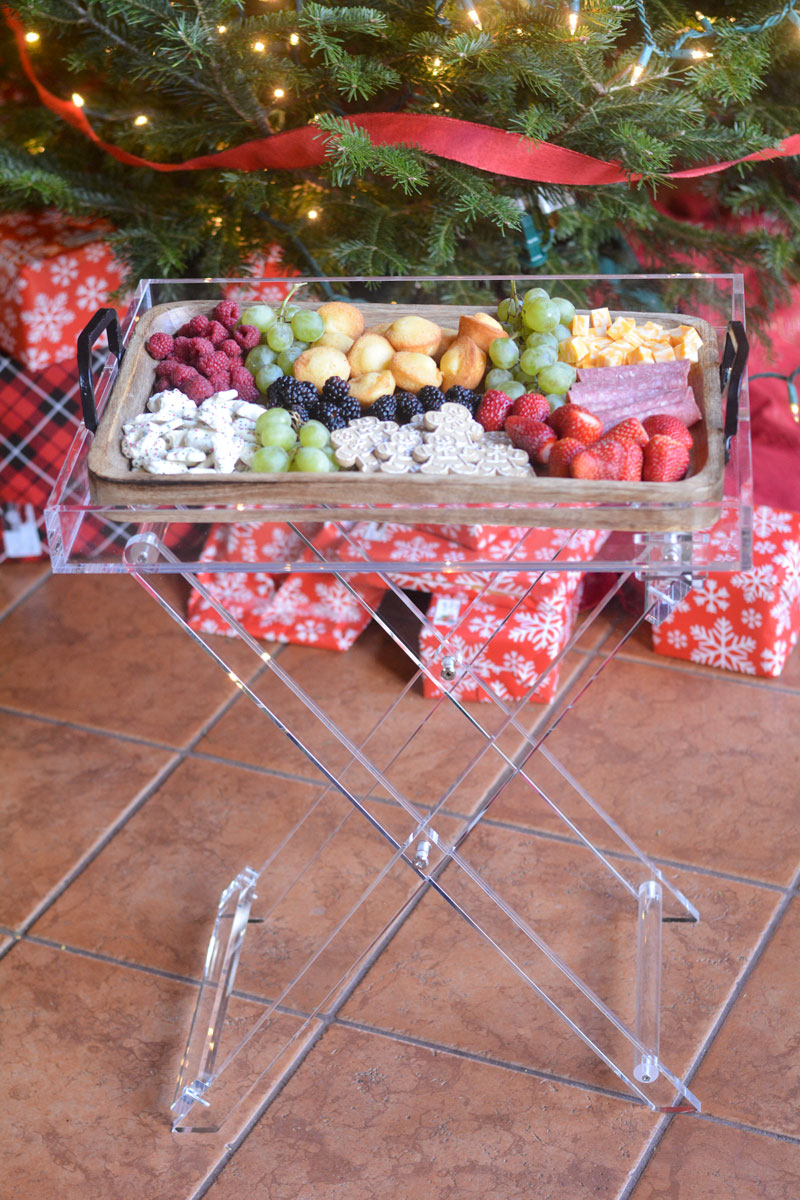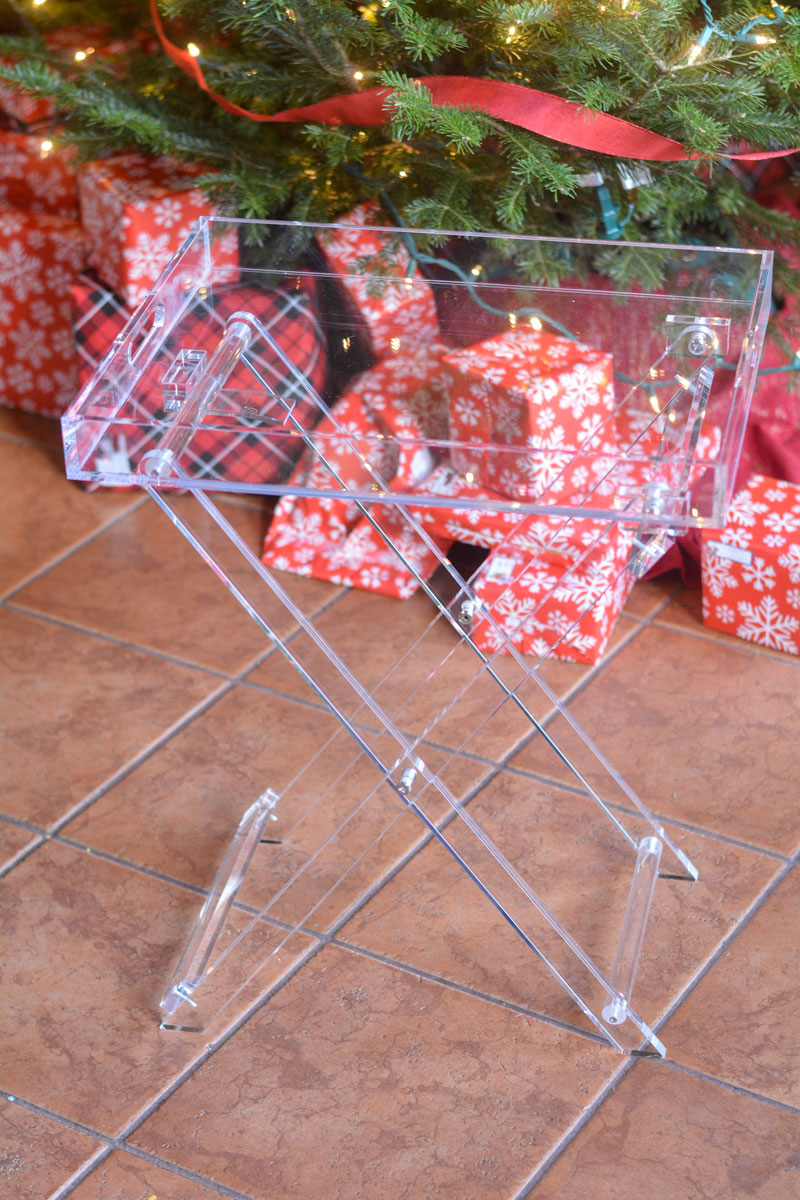 All of these items are sold separately but coordinate perfectly. Find the collection of Rae Dunn holiday items available at www.designstyleshome.com.