Growing up I was always a neat freak, my bedroom was always organized and I would often clean and organize my sister's room for fun. During college, I was the same way, but now that I have two active boys, my house has become full of clutter and is often disorganized. We often have friends over, especially during the summer months, and BBQ every weekend. I try to keep the house as clean as possible, but hidden in the closets and cabinets is clutter. I spend a lot of time in the kitchen baking and prepping meals, so the cleaner and more organized it is, the easier it is to find ingredients and dishes, and the day goes much smoother.
Clean First for the Best Finish.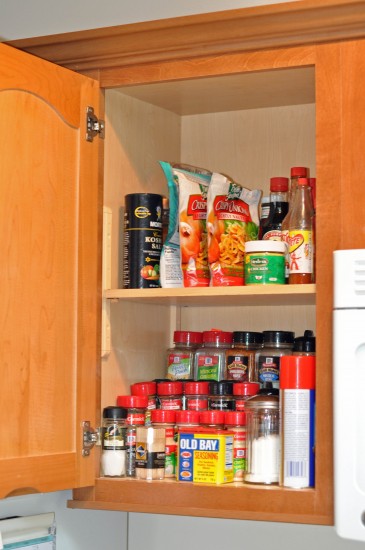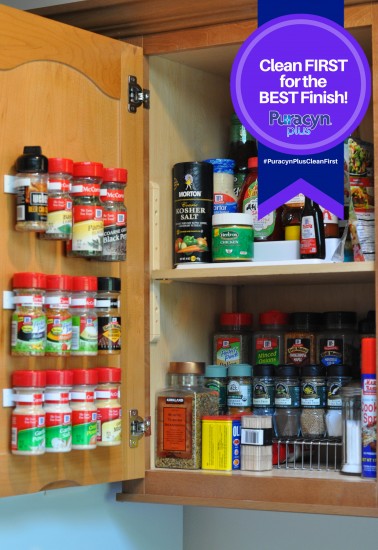 One of the first projects I wanted to tackle was my spice cabinet. It became so cluttered, that I could never find what I needed without taking out a handful. For under $15, I ordered a three tier shelf as well as a pack of Spice Gripper Clip Strips. Now that the cabinet is clean, I can find what I need within seconds.
Puracyn Plus Duo-Care Wound & Skin Cleanser: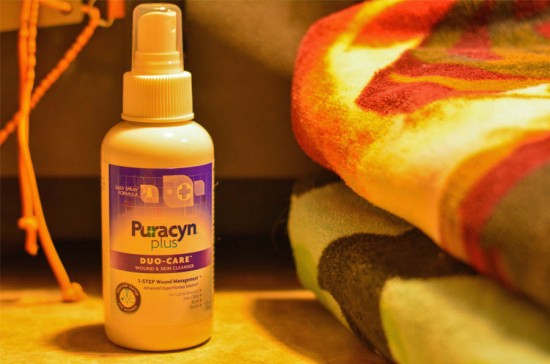 If I have a clean start I'm most likely to have the best finish, not only when it comes to prepping meals and hosting parties but also when it comes to first aid. As a mom of two active children, who enjoy exploring in the woods, sports and riding bikes, cuts & scraps are a weekly occurrence.  We're often outside or on the go when bike and scooter falls occur, and with the Puracyn Plus Duo-Care Wound & Skin Cleanser hands-free spray application I can clean minor wounds and set the stage for optimal healing.
Puracyn Plus Duo-Care Wound & Skin Cleanser eliminates the need for running water, making it convenient and easy to clean cuts and minor scrapes on-the-spot while on the go, at the park or hiking in the woods.
It is more effective than soap and water and is safe to use on any part of the body. Children will find comfort knowing that it is non-stinging and non-irritating.  The Puracyn Plus Duo-Care Wound & Skin Cleanser won't cause cell damage the way hydrogen peroxide can and is free of antibiotics & steroids.
Puracyn® Plus is available in a 4oz. plastic, spray bottle and can be found in the first aid section at your local Rite Aid and Walgreens for $14.99.
For those that have diabetes or suffer from foot sores, blisters, dry and cracked feet, Puracyn® Plus Foot Wash & Skin Cleanser is a highly effective cleansing solution for healthier feet and wound care management.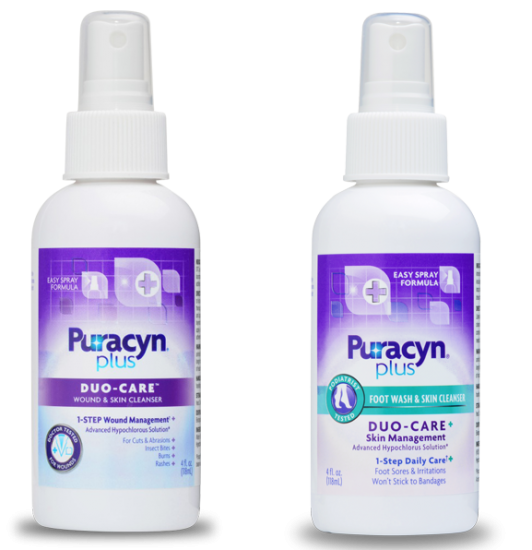 Save $3 Puracyn® Plus Coupon:
Print a coupon to save $3 on your next purchase of Puracyn® Plus Duo-Care Wound & Skin Cleanser and Puracyn® Plus Foot Wash & Skin Cleanser.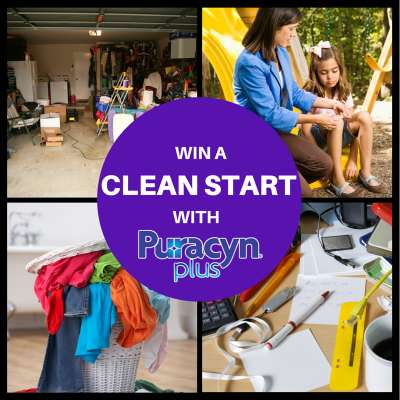 Puracyn® Plus Clean Start Sweepstakes:
Enter the Puracyn® Plus Clean Start Sweepstakes on the Puracyn Plus Facebook page for the chance to win one of four $250 gift card to help you get started with your next clean start project. Choice of Home Depot, California Closets, Pier 1 Imports, or Staples and Puracyn® Plus product.
For more clean start tips for the best finish, visit Puracyn Plus on the web at www.puracynplus.com and LIKE the brand on Facebook.
This is a product-provided, sponsored conversation that contains affiliate links. All opinions, text and experiences are my own.