It's hard to believe that summer is coming to an end and that the kids will be heading back to school in a few short weeks. With the back-to-school season comes shopping for new school supplies, shoes, and apparel. While the kids are all set with backpacks and lunchboxes, they will be reusing last years, the summer adventures have taken a toll on their clothing and shoes, so we have been on the lookout for fun & affordable clothing.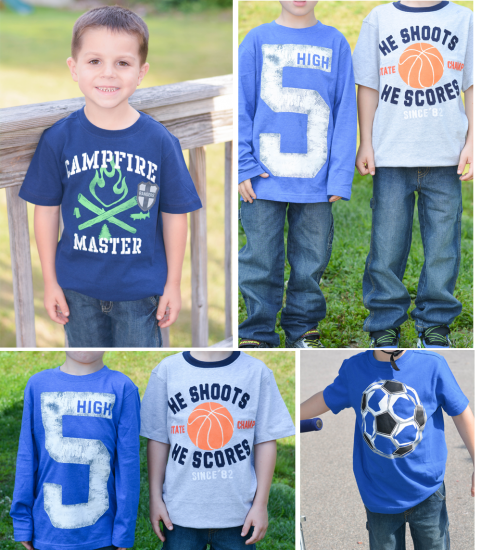 When it comes shopping for children's apparel, one of my go-to places is Gymboree, where I can always count on finding quality clothing that the children enjoy. Gymboree is always coming up with new styles and I often look forward to seeing what theme they will come out with next, the boys favor their sports themes, especially Jonathan. This past week, the boys and I stopped by our local Gymboree for some back-to-school shopping, while Jonathan will wear anything I buy, Trevor is more on the pickier side and enjoys picking out his own clothing. He's big into the outdoors and camping, so it was no surprise that his first pick was from the Backyard Explorer line.
Newest Gymboree collections: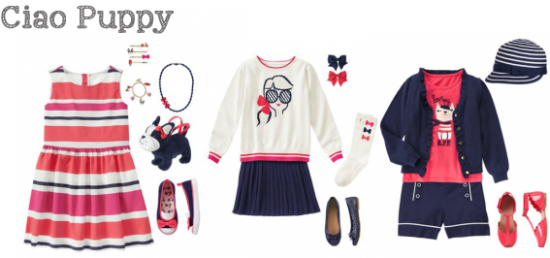 Let's Color Together
While many families are busy shopping for new school supplies and back-to-school clothing, it's important to remember that not all children have access to new clothing or school supplies. Every year, the children and I pick up extra school supplies to donate to our local community, and this year we have also teamed up with Gymboree to help bring coloring supplies to students nationwide through the Gymboree's Let's Color Together initiative.
Just in time for the back-to-school season, Gymboree is teaming up with DonorsChoose.org to bring coloring supplies to the highest need schools nationwide.  Through September 7th, Gymboree is raising money to fulfill arts & crafts requests made by teachers on DonorsChoose.org. Their goal is to fulfill at least one classroom request in every county where there is a Gymboree retail location.
Creative expression is an important part of childhood, and every child deserves to have access to arts & crafts supplies.
How can you help?
Donate today at Gymboree stores, Gymboree outlet stores, and online to help give kids a brighter future. Even $1 will supply a child with a pack of crayons for the year.

Sign up for Gymboree's email newsletter and save 25% off your first purchase.
Have you started your back-to-school shopping? How do you prepare for the new school year?
Enter the $75 Gymboree Gift Card Giveaway!
Gymboree Gift Card, Giveaway Prize and information has been provided. By entering this giveaway you agree to the Giveaway Rules. This giveaway will end on August 23, 2015 at 11:59am EST. The winner will be chosen via Rafflecopter. The winner will have 24 hours to respond or prize will be forfeited. You must be 18 years or older. Open to U.S. residents only. No P.O. Boxes. Giveaway prize and information provided by sponsor. Allow 4-6 weeks for prize fulfillment.  All opinions are 100% my own.