I'm sure I'm not the only one with a house full of boys who are all into video, numerous times a week there is an argument over who will play with what device. They all seem to prefer my phone due to the unlimited number of games available, but I also use my phone for business so I prefer them not to have it. PlayMG – the first Portable Android Gaming Device is a great alternative for children who like to game, but don't need a pricey phone.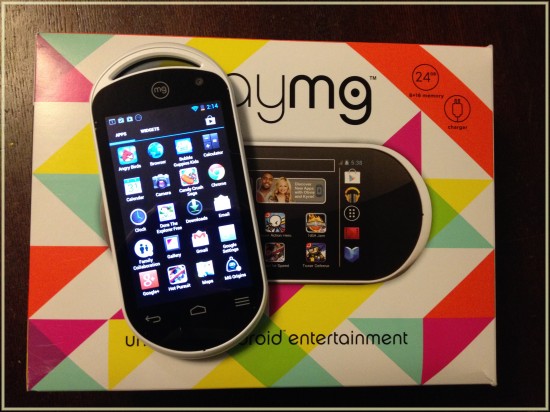 PlayMG is a Portable Android Gaming Device for kids that features built-in WiFi and a 4″ touchscreen. The slim design has rounded corners which makes it comfortable to hold for gaming, and also allows it to comfortably inside pockets. There is a stereo headset jack which allows the house and car to stay quiet during gaming and a 1.3 Megapixel Front-Facing Camera that has the ability to shoot and watch videos.
As you can see from the two images above, PlayMG has almost all of the features of a smartphone, but without the phone. You can browse the net using Chrome, explore with Google Maps, set an alarm using the Clock, send Emails,  use the Calculator, all in addition to gaming.
There are no monthly charges or expensive cartridge games to buy, the WiFi access to Google Play store allows for an endless amount of low-cost apps, games, music, movies, TV shows, books and much more to be downloaded. PlayMG has the ability for expandable memory, it comes with between 8GB to 40GB of memory and you can always add more.
Build Trust and Responsibility With PlayMG's Family Collaboration System.
1. Optional Email Notification For Remote Monitoring: Children & young teens get to enjoy unlimited apps while parents get to " verify" the purchases through weekly email usage reports.
2. Easy to Use Prepaid MasterCard- No More Over Spending: Unlike competitive brands, Parents won't get surprise credit card  bills with thousands in app purchases. Included with every PlayMG is an optional SpendSmart™ Prepaid MasterCard that helps manage app spending through a real-time balance on your home screen. Parents control the spending and can add money to the SpendSmart™ Prepaid MasterCard. Once the balance is zero, the child will be unable to purchase additional apps.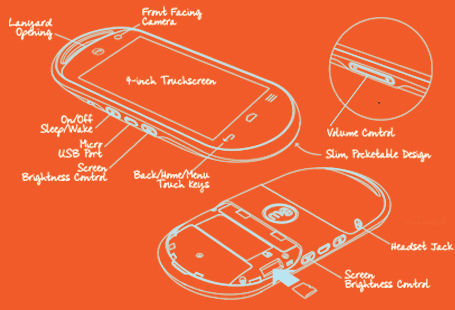 TV Star Olivia Holt & Basketball All Star Kyrie Irving  Provide Weekly App Recommendations.
Looking for a new app? PlayMG partners/owners Olivia and Kyrie will help you discover new apps and the recommendation engine will make suggestions based on what you play most.
Have a gamer in your household or tired of your children always using your smartphone?  Check out the PlayMG, it was recently announced as the Family Choice Award WINNER and will be a hit with your kids this holiday season!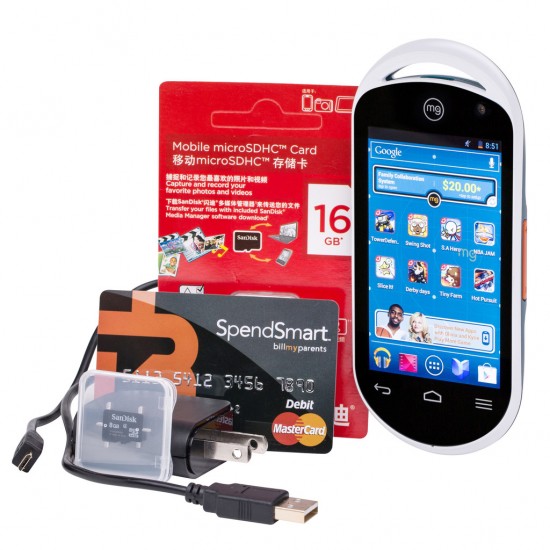 Buy It:
You can purchase the new 2013 PlayMG Mobile Android Entertainment System Bundle with Charger & 24GB Storage for $149.99 online at http://shop.playmg.com. It is also available online at Target, Toys R Us, and Amazon.com.
Disclosure: Products, giveaway prize and information provided by sponsor. All opinions are my own personal and honest thoughts.