This year the boys decided to combine their birthdays and have one big Teenage Mutant Ninja Turtle bowling party with all of their friends. While I always make their birthday cake this year I decided to make Ninja Turtle goodie bags as well. After deciding on green gift bags we picked up green, red, blue, purple, orange, white & black craft foam sheets from Michael's Craft Store.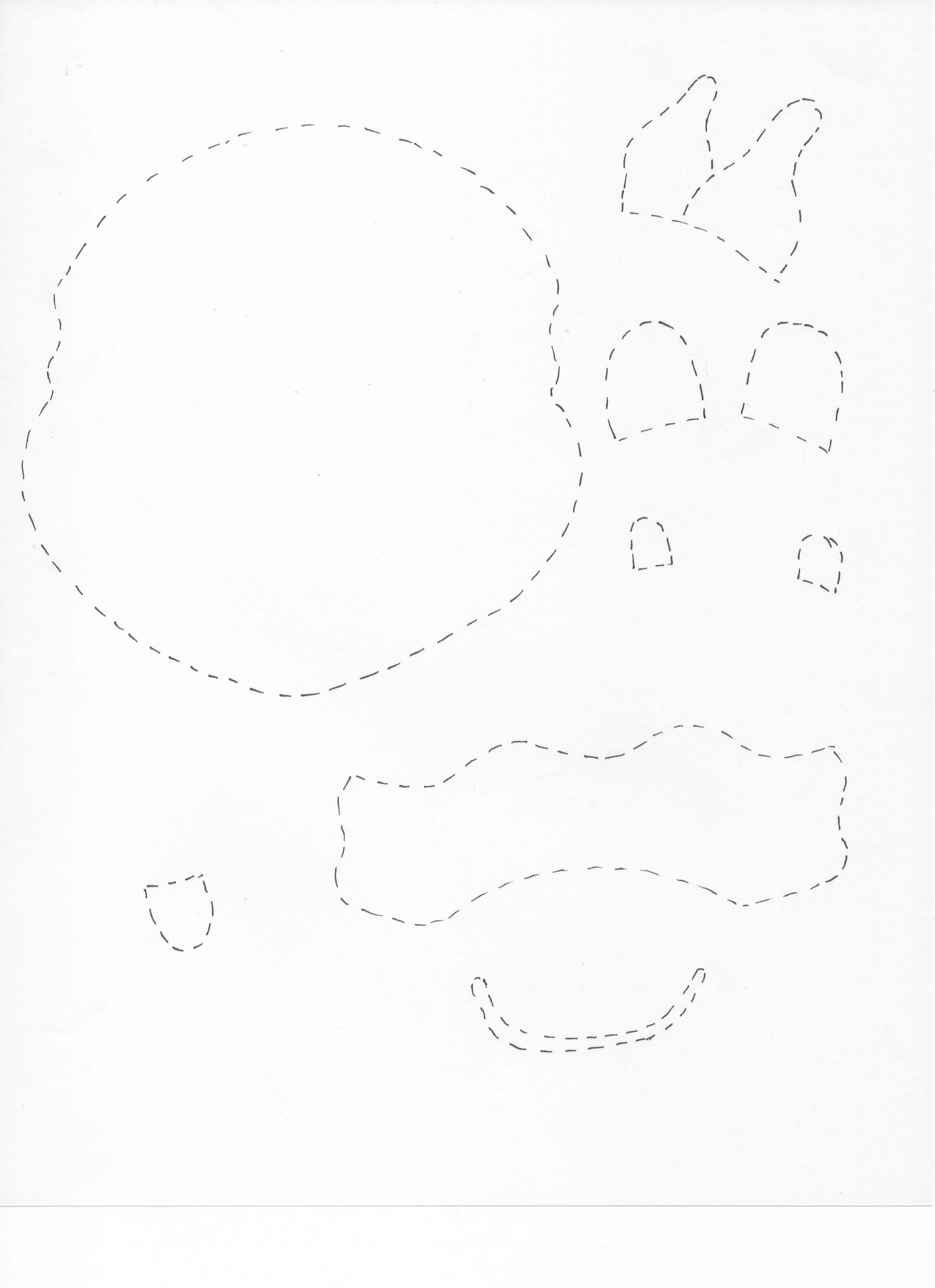 I printed out a template and started tracing and cutting. I spread the work over a couple days so I wasn't overwhelmed making 20 different goodie bags at once. When I  had free time throughout the day I would sit down and cut and trace more until I had twenty heads, face masks, eyes, and mouths. A glue stick worked great to paste the heads together and onto the bag. I let the bags sit overnight to make sure the glue hardened before I started filling them.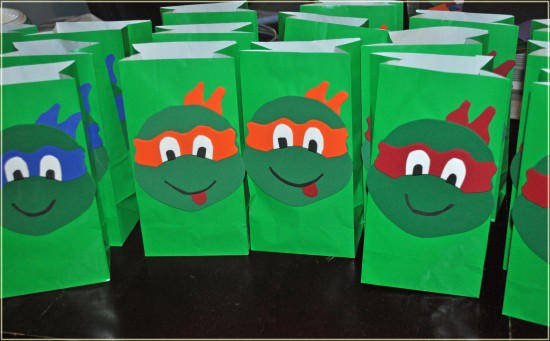 How to Make Ninja Turtle Goodie Bags:
Supplies Needed:
Scissors
Marker or ball point pen to trace
Glue stick
Craft foam sheets
Teenage Mutant Ninja Turtle face template
Gift bags
Directions:
Print out template, I printed a couple different copies, so that I could cut the head out, cut the ribbons out, and cut the eyes out.
Trace the face, masks, eyes and mouths, onto foam sheets, then cut them out.
Using a glue stick, attach the mask, eyes, mouth and tongue (optional) to face. Put a little glue on bottom of ribbon and place it on the back of head.
Attach Ninja Turtle face onto gift bag, let dry.